Boasting of a rich collection of Islamic art both spiritual and secular, Museum of Islamic Art is a masterpiece nestled in the MIA Park on the waterfront. It was built by the most famous architect named I.M Pei using the best of material and technology. Offering stunning views of the waterfront, the museum is a perfect place for art and culture lovers. The rich collection of the museum belongs to the stately princes and also to the mediocre people. Each of the exhibit inside the museum depicts a story which is very fascinating and will give you an insight about the past events. Let's go through this blog to know more about this treasure trove in the country.
Architecture Of The Museum Of Islamic Art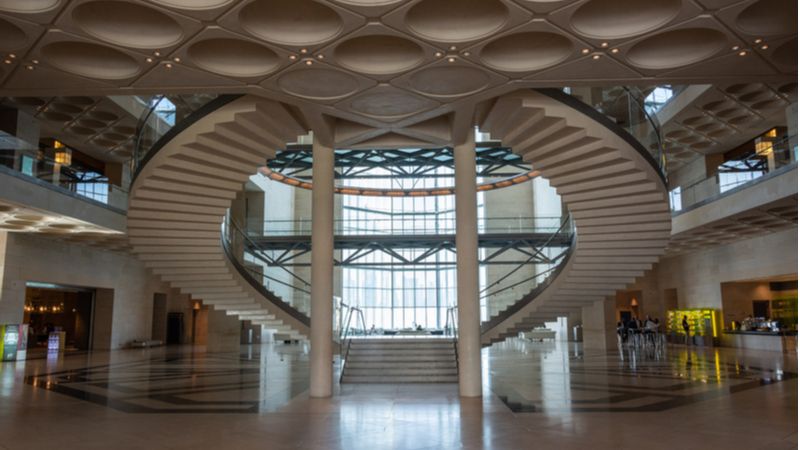 The stunning architecture of the Museum of Islamic Art Doha has been done by the world-famous architect I.M Pei who has given a touch of traditional Islamic influence in the architecture of the museum. The main building is made from limestone which changes its color in different lights and shades. The entrance of the museum has a huge palm tree which looks intriguing. The interiors of the museum have geometric patterns and the work has been done using different materials like wood and stone, giving a classic touch to the overall aesthetic of the place.
Suggested Read: A Take On The Top Museums In Qatar
Unique Collection Inside The Museum Of Islamic Art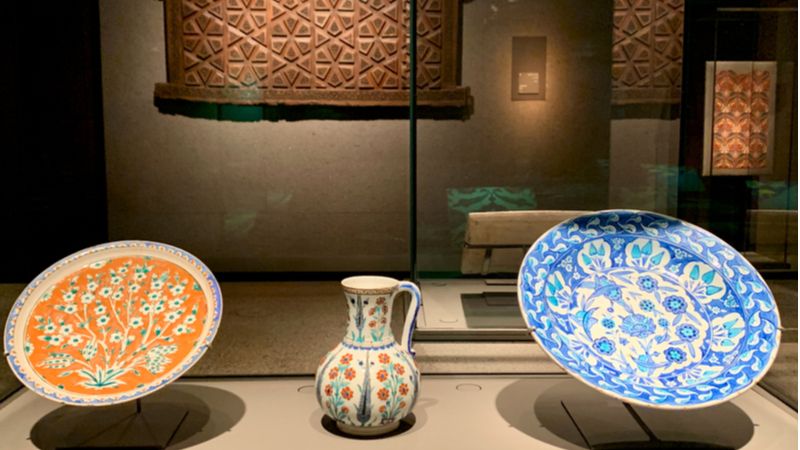 The rich collection of the Museum of Islamic Art, Qatar draws influences from Islam and is a mix of both religious and non-religious. One can find this collection on three floors of the museum, out of which the first two floors are dedicated to permanent collection which includes enamel and glass work, ceramic collection, Islamic books, textiles, wooden work, miniatures and a lot more.
The glass collection found at Museum of Islamic Art is dainty and comes from the medieval period. You will find here everything from brightly colored lamps to intricate vases and goblets. The glass collection here depicts stories from the past and tell how people used to live in the past. The museum also features a rich collection of manuscripts from 7th century to 19th century when it was Ottoman period. One of the famous manuscripts in the Islamic world Abbasid Blue Qur'an can also be seen in the museum.
The museum also boasts of rich collection of metalwork that tells a lot about the sultans and emperors from the past. Vessels, war mask, keys, astrolabe and other metal works can be found at the museum. In terms of textile also, you will find here costumes, carpets and other textile from the 16th century.
Suggested Read: Top Malls In Qatar: Your Handy Guide To The Finest Ones In The Country
Top Attractions Around Museum of Islamic Art
MIA Café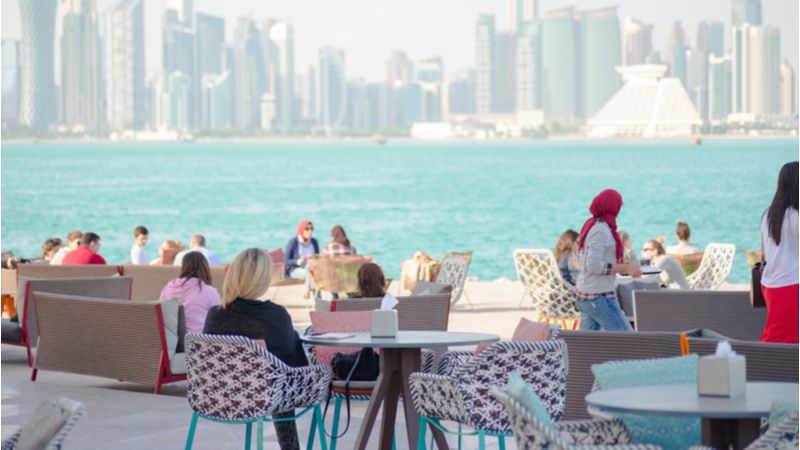 MIA Café is one of the best cafes in Qatar which is located on the atrium of Museum of Islamic Art and offers mesmerizing views of West Bay skyline. Warm Arab hospitality, frothy coffee and surreal ambience is what makes this café a great place to enjoy some fun time with friends or family. Phillipe Starck, a French designer, creator and an architect is the person behind the spectacular interiors and architecture of MIA Café.
If you are tired while exploring the museum, you can take a halt at this café and have quick bites to refresh yourself up. The culinary delights prepared here are prepared by the expert chefs of the Grand Hyatt Doha Hotel & Villas, so you can expect the taste to be mind-boggling. Gourmet sandwiches, a selection of hot and cold beverages, fresh salads, and desserts are some of the fancy items features in the menu of MIA Café. Tea, iced beverages, coffee, water, refreshing drinks, and fresh fruit juices are some of the beverages to try at MIA Café. In the category of food, some of the specialties include croissant, muffin, salads, pasta, eggs, biryani, cut fruits and a lot more. The cozy ambience, mesmerizing views of the West Bay skyline and tasty food is something that will make you go crazy here.
Café Timings: Saturday to Thursday from 9:00 AM until 7:00 PM
Friday from 1:30 PM until 7:00 PM
Suggested Read: Handpicked Cafes In Doha For A Savory Experience
MIA Library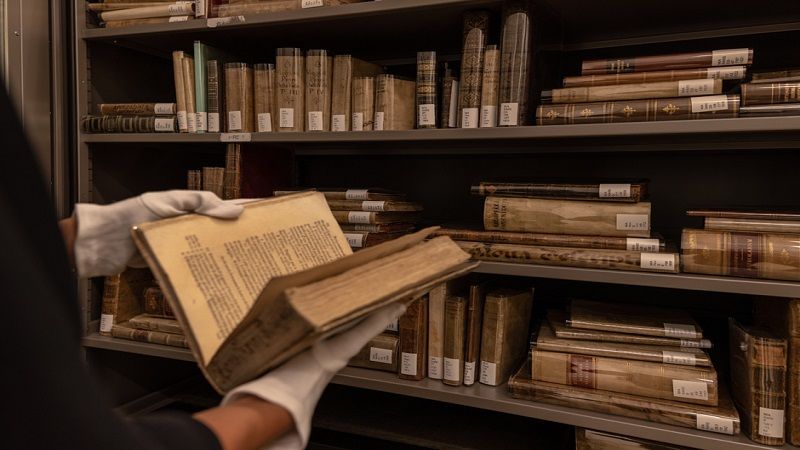 Another attraction that can be explored near Museum of Islamic Art is MIA Library, a heaven for all the book worms. It is one of the finest libraries in the country that houses over 21,000 books on Islamic art. Free Wi-Fi is also available in the library to help people work on their research work. The library is located on level 1 of the Education Center and has nine study rooms where people can calmly read and do their work in utmost silence. The library also houses over 2000 collection of rare books in Arabic and English which you will not find anywhere in the region. People come to MIA Library to read these rare books which help them in their research work.
Not just this, the there is also a mini children's library featuring a collection of art books, history books, science and story books. Children can also come to visit the library on school trips and utilize this time in learning new things and researching about new facts. The library is open during the museum hours only, so if you are planning to visit MIA then we would recommend you to definitely check out MIA Library for a great learning experience.
Timings: Saturday – Thursday: 9am – 7pm
Friday: 1:30pm – 7pm
Suggested Read: Qatar National Library: Preserving Pages From The Past
Museum Gift Shop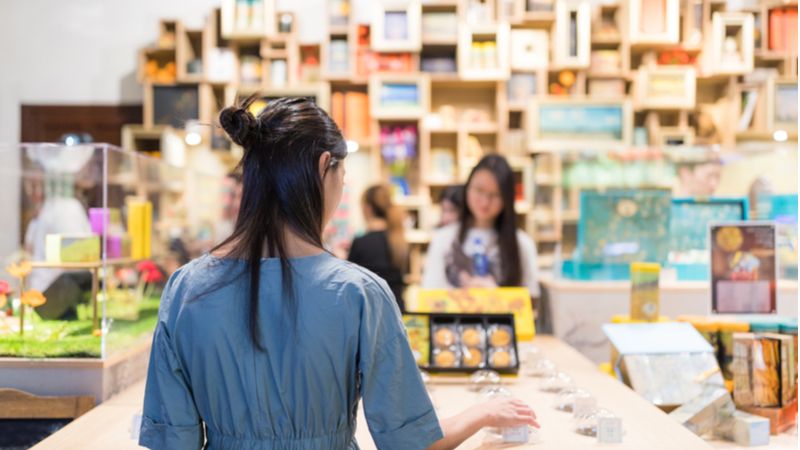 The Museum of Islamic Art also features a gift shop where a unique shopping experience can be witnessed. The collection here has been inspired by the ancient artefacts and exhibits found inside the museum. From art books to home décor items, jewelry to gifting items, you can find a variety of things to shop from here.
Facilities Available At The Museum Of Islamic Art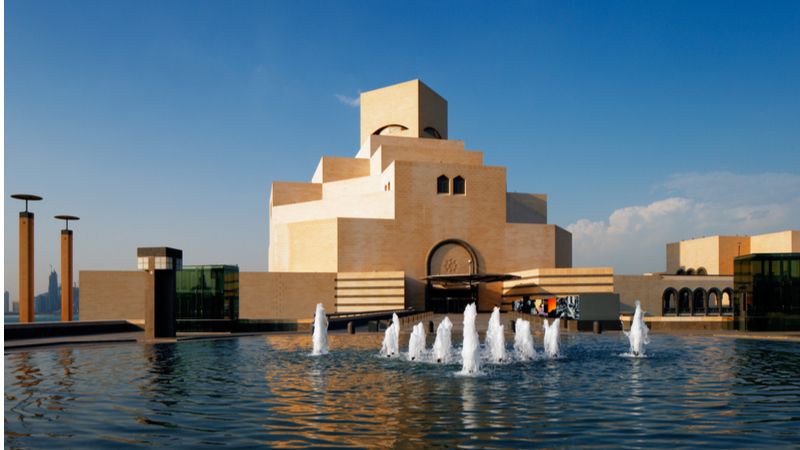 Museum of Islamic Art has myriad facilities to offer to the visitors like the IDAM restaurant which is located in the MIA Park Qatar. The restaurant is famous for offering French Mediterranean cuisine in a beautiful ambience. There is also a MIA Park in which the museum is nestled and one can spend a quality time here. Not just this, there is also a MIA Library located within the park which has several books of different genres along with 9 study rooms where one can brush up their knowledge about Islamic culture and religion.
Activities for Families
At Museum of Islamic Art, you will find various family friendly activities which are interesting and will keep your kids engaged. Walk-in weekends is one such activity which is conducted every Saturday wherein kids can walk-in and learn about art education and calligraphy.
The museum also features MIA Park with playgrounds where kids can play and enjoy their time. There are also rides available which are kids friendly. Family tours are also conducted by the museum where children have to answer the questions after seeing the objects in the museum. Weekday workshops for children are also available where they can learn new things and different arts.
Suggested Read: Shopping In Qatar: The Top 10 Souvenirs To Buy From Qatar
How To Get To Museum Of Islamic Art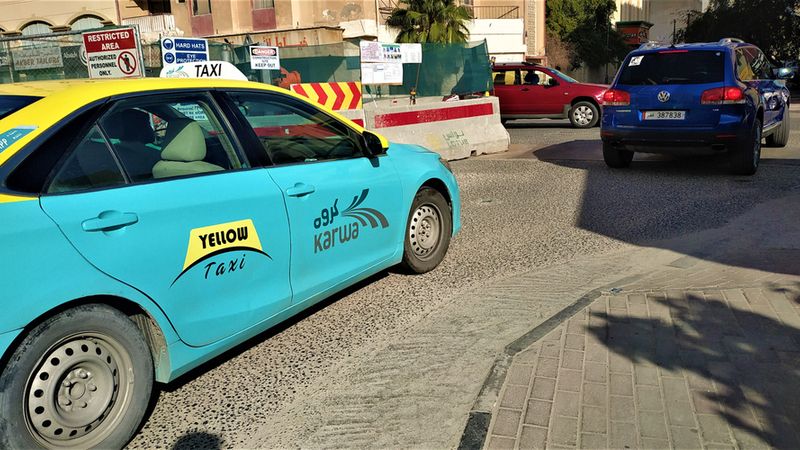 Museum of Islamic Art is well connected with different places in Doha. You can easily hire a taxi to reach the museum from any part of the city. Most popular are Uber taxis however, you can also book Careem or Karwa taxi to reach the museum in a hassle-free way. Hamad International Airport is around 13 km from the Museum of Islamic Art and it takes around 20 minutes to cover this distance via Ras Abu Abboud Expy route.
If you are looking to travel to the museum by Doha Metro, then you need to take the gold line of the Doha Metro and alight at the Qatar National Museum station. From the station, you need to take a 15-minutes' walk to finally reach your destination.
Essential Information To Know Before Planning Your Visit To MIA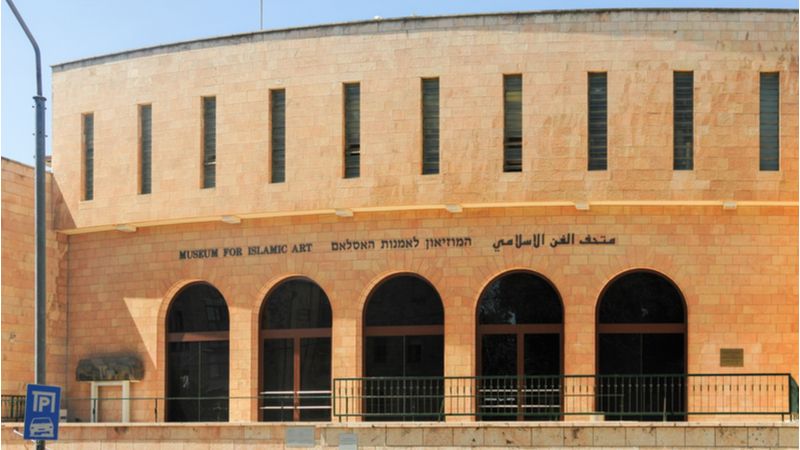 Timings:
Monday to Thursday: 09:00 am to 07:00 pm
Friday: 01:30 to 07:00 pm
Saturday & Sunday: 09:00 am to 07:00 pm
Entry Fee:
Adult: QAR 50
Children under 16 years: Free
Student: QAR 25
Residents of Qatar: Free
Distance from the airport: Approx. 13 km
Highlights of the museum
Planispheric Astrolabe
Carved Emerald Plaque
Shahnameh Manuscript
Museum of Islamic Art is a great place in Qatar to get an insight about the Islamic artefacts. From the religious ones to the non-religious ones, the collection at the museum is rich and dates back to centuries. The architecture of the museum is also intriguing which has been designed by the world-renowned architect named I.M Pei. If you have booked your Doha flight tickets then it is a perfect place to add to your itinerary.
FAQs
Q1. What are the timings of Museum of Islamic Art?
The timings of Museum of Islamic Art are:
Monday to Thursday: 09:00 am to 07:00 pm
Friday: 01:30 to 07:00 pm
Saturday & Sunday: 09:00 am to 07:00 pm
Q2. What is the entry fee for Museum of Islamic Art?
The entry fee for Museum of Islamic Art is QAR 50 for adults and free for children aged 0 to 16 years of age.
Q3. When was Museum of Islamic Art opened?
The Museum of Islamic Art was opened on 22nd December 2008 and was open to general public for visit on 8th December 2008.
Q4. Who built Museum of Islamic Art?
I.M Pei, an American-Chinese architect built the Museum of Islamic Art.
Q5. Which are the best hotels near MIA?
Some of the best hotels near MIA are:
Al Najada Doha Hotel by Tivoli
Al Jasra Boutique Hotel
Saraya Corniche Hotel
Sharq Village & Spa, a Ritz-Carlton Hotel
Best Western Plus Doha
Alwadi Hotel Doha - MGallery
Movenpick Hotel Doha
---