It is the diverse culture and history of Qatar that eagers the travelers to dig every detail about the country. The Qatar National Library is holding a vast collection of books or the valuable manuscripts where one can discover every fascinating ideology of the Arabic nation. With the exciting work of writers from the past, the National Library has a vast space of 4,000m2 where visitors and explore the hues of the past and better understand Qatar with its culture and vision. From the religious collection to the campus books and educational guides for the universities, the Library houses every text for reference.
Vision & Mission Of Doha National Library: What You Need To Know?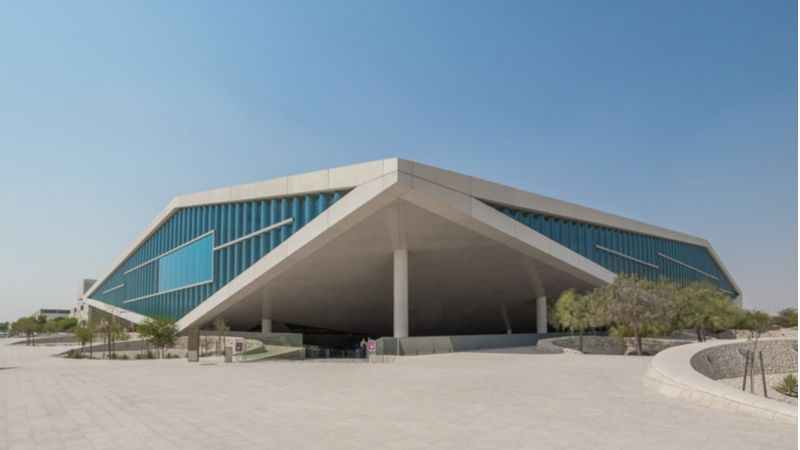 Established in November 2012, the National Library in Qatar was formed by the Qatar Foundation for Education, Science and Community Development. It was Her Highness Sheikha Moza Bint Nasser, the Chairperson of Qatar Foundation who announced the plan. Later, the Library was inaugurated on 16 April 2018 by His Highness Sheikh Tamim Bin Hamad Al Thani. Being a chamberlain of national heritage, culture and Qatar's History, the Library is preserving every detail about the country for the citizens. Apart from being the research center of Qatari culture and heritage, the National Library Qatar offers a glimpse to the history of the entire Arabian Gulf.
Talking about the collection and source, the Library has a vast source with more than 500,000 periodicals, eBook, newspapers, and around a million books. These resources are offering every vital information that can aid in a better future of Qatar and its people. The qualified management here includes staff as teachers or researchers who are an expert in organizing academic programs and ethical service for the people.
The vision behind the Qatar National Library Doha is to be one of the leading learning and research center of the world. The Library aims at being an institute for promoting human's imagination and discovery over time. The Library was opened with a mission to create a platform where every heritage of Arabian gulf could be preserved along with offering a center for social learning.
Suggested Read: Al Bayt Stadium In Qatar: A World Cup Venue In The Pearl Diving Hub Of The Country
Qatar National Library: Highlights About The Architecture
Rem Koolhaas, a Dutch Architect, designed the National Library of Qatar. He was an urbanist, an architectural theorist and Professor at Architecture and Urban Design at the Graduate School of Design at Harvard University. Along with the vast information collection, the spectacular architecture of the Library is an attraction. With his creative team of designers, Rem Koolhaas came up with the striking thought of designing the structure to extract an abstract value of the book. The bookshelves are raising over the floor, keeping a distance between the ground and books focusing on their cultural importance.
Discussing the designing of Doha National Library briefly, the floor plan relates with the shape of two papers that are pulled apart and then diagonally folded by the corners. This creates a structure that appears as a shell.
The entire building built over an area of 42,000 square meters houses a central plaza, a bridge, allowing way across the Library, tiered stacks. There are spaces allotted for exhibition and events with theatre and open and closed lounges. Adding more to the features, there is a dedicated gaming area for guests on their vacation in Qatar.
The Spectacular Interiors of The Library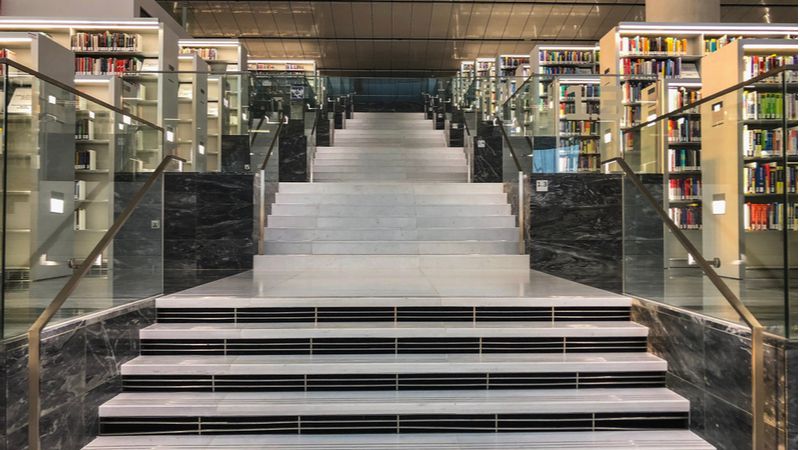 Moving towards the interiors of the Library, the structure is so designed with the use of Glass Facade that a particular amount of sunlight enters the building. This maintains a connection with the outer world and favours a natural source of light for reading. Every detail inside the Qatar National Library Doha exhibits a fusion of imperial materials for every section. The heritage library is crafted with the use of marble, whereas everyday items like stainless steel design other areas with a diverse collection.
From being the 21st Sanctuary Qatar Library to preserve its cultural value, here are some features making the Library an innovative state-of-art in the city.
For easy and convenient access inside the Library, features like automatic self-check-out, an RFID or radio frequency identification are introduced. There is a mover system that allows visitors to move through the shelving tiers.
The Library has a vast collection of technical gadgets such as a computer, audiovisual equipment, interactive screens ad tablets.
A dedicated team of Conservation and Preservation Laboratory is assigned to look after the protection and restoration of Heritage Library.
The display cases in the heritage library and other sections feature climate control technology.
There is a vast community space for research, group collaboration and study.
Suggested Read: Lusail Stadium Qatar: A Quick Info Before The Final match
A Peek Into Qatar International Library Collection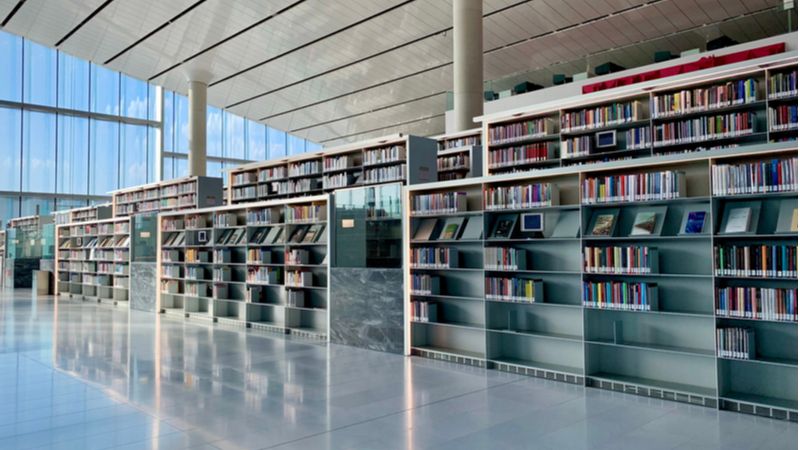 Hosting a collection of 800,000 volumes of national and international books and manuscripts, the National Library of Qatar is a hub in Qatar Education City. From the foreign language like French, Italian, Spanish, Tamil, Russian, Chinese, Nepali, Bengali, German, Portuguese, Tagalog and many more to the Arabian and English book, the Library houses an abundance of diversity when it comes to language and religion.
There are more than 100,000 print Arabic and English books with digital options like e-books and e-magazines for children.
A collection of 30,000 educational books with magazines, graphic novels, guides for school curriculum and preparation textbooks, for the ACT and SAT preparations
A colossal heritage collection with 4,000 manuscripts, 26,000 printed books, 70,000 photographs and atlases.
Text related to pharmacology, medical and astronomy along with books related to history and culture of Qatar and Islamic country.
Apart from the present collection, some new work and resources are added during exhibitions and Qatar National Library events that are organized occasionally throughout the year.
Reaching the National Library in Qatar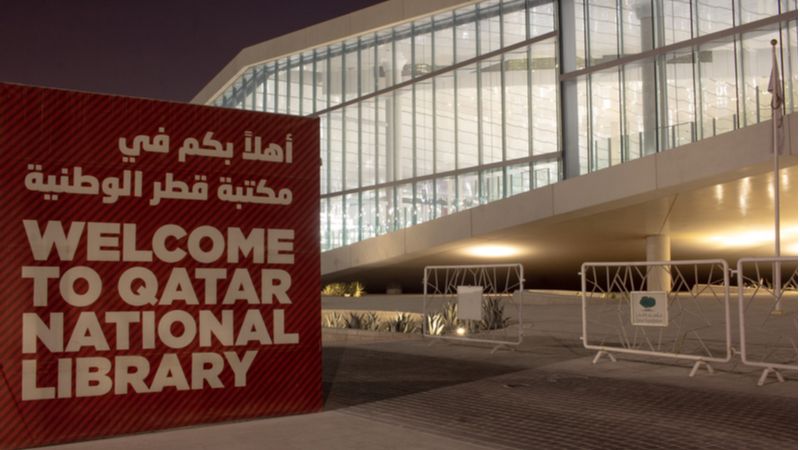 The National Library is one significant attraction for travelers in Qatar where there is a plethora of info and knowledge about the country's history and heritage. There is easy commuting via metro lines that operate in every corner of the city. The Green line is just at a walking distance from the National Library that is connected to the Gold Line and Red Line. Traveling via Red Line or Gold line, one can interchange at Al Bidda or Msheireb and board the green line.
Education city as the Qatar National Library location, it is accessible via private means like cabs from Hamad International Airport that is at a distance of 26 km. The timing of Library is:
Sunday to Thursday: 8:00 AM - 8:00 PM
Friday and Saturday: Closed
Facilities offered By Qatar National Library
The much-awaited Qatar National Library is absolutely breathtaking and a spectacle to behold. The breathtaking interior and monolithic façade hold scholastic functions of a library with over a million books, e-books, periodicals and newspapers and several collections in various languages. The library provides a large catalog along with online collection, cutting edge technology rentals, a calendar of events in Qatar that make the library a hub for creativity.
The Qatar library is an impressive building situated in the education city. It was created to appear like an amphitheater of books, tiered floors of shelved books on every side seen from the ground floor of the library. The center space has an auditorium opened to have grand events. The upper level of the library implements a suspended bridge like structure, offering a platform form where you can watch events unfolding below.  The ground floor was designed for the purposes of studying and is equipped with several PC workstations, tables, printers, scanners, study rooms, media lounges with audio-visual equipment, and a large conference room.
The basement level is home to the heritage library, includes rate and valuable books and artefacts. With its open ceiling, you can look down from the ground floor. With sand-colored marbles, people are given an impression of a cave of treasures. The collection includes early texts and manuscripts of Arabic and Islamic civilization, historical maps and pictures of Qatar and the gulf region, writings and relics of travelers visiting and passing through the city.
The ground floor has a secure and comfortable children's library with several books, which give kids the chance to read, play and learn. There is something for everyone right from easy reads and picture books to fiction novels and study guides.  Apart from reading, kids can play learning games and activities, events, educational toys, crafts tables, and climb a wall.  The kids section also offers parents several resources, like workshops and lectures on various aspects of childcare.
One of the things to do in Qatar is go use the study room to prepare for exams like ACTs and SATs. Parents can always use the quiet zone to do a bit of reading of their own while their kids' study and if help is required, specialized subject librarians offer information and resource support.  The quiet zone has several reading and writing tables, individual study carrels, computer labs and assistive technology area that offer equipment and software for users with special needs.
Individual technology rooms can be booked and used on an hourly basis. They are equipped with 3D printers, green screens, video and photography equipment, sound recording equipment, musical instruments, electronic and robotics equipment and software. Kids below the age of 15 years have to be accompanied with their parents. People can look for books easily on the digital tablets and are even given a map of the library and the chosen book's location.  The library is one of the best tourist attractions in Qatar. It has a self-service checkout and checking stations along with a round clock drive through book drop.
Suggested Read: Top Airports In Qatar That Promises A Hearty Welcome
Services Offered By Qatar National Library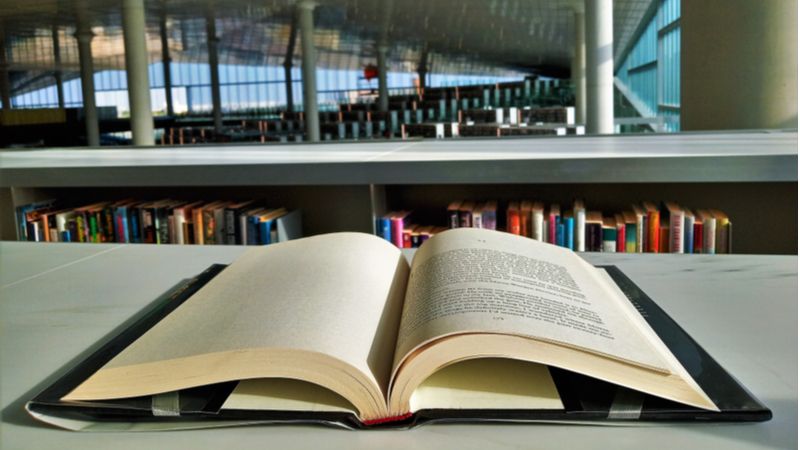 There are a bunch of services offered by the Qatar National Library that visitors should know about. Here's our take on some of the top ones in the country.  
1. Reading & Study Spaces
Now here's a thing, what do you expect on your visit to the library? A quiet space for reading? Well, The Qatar National Library in Doha offers study spaces that are perfectly adapted for your varied needs. Whether you need a space to study, conduct a work meeting, or want private time with a book, the library has a space you need.
There are open tables, reading rooms, private study areas, and much more. In fact, the National Library in Qatar even has 28 study carrels along with a researcher's reading space for 14 people.  
2. Become A Member
One of the most important services offered by the National Library of Qatar is the membership program. Any person who is a resident of Qatar or has citizenship of the country can obtain a membership card of the library without any additional charges. Anyone applying for the membership has to submit residence proof during the registration process.  
3. Computers For Public
Throughout the library, visitors can find public computers along with printers and scanners. With these computers, one can access the internet and do any kind of research that is required. Here's where one can find all the computers at the library.
First floor, next to the café
The second floor, on the bridge
Between bookshelves
Computers labs
Interestingly, there are a number of computing activities and training sessions that are organized at the Qatar National Library in Doha.  
4. Conservation & Preservation
Another thing that counts for so much at a library is preserving the old books. Since the old books and manuscripts including the documents that have been produced since the 19th century are more susceptible to deterioration from natural and external sources, the Qatar National Library has a team of highly trained professionals who dedicate their time and energy to preserving the country's cultural heritage for future generations. Here are the following areas that the conservation and experts of the library deal with.
Preventive conservation
Bio-deterioration analysis and treatment
Conservation
Materials analysis
5. Digitization Services
Another significant thing about the Qatar National Library is its digitization service. The library is working with every possible technology at its disposal in order to preserve the heritage collection. The overall goal is to preserve the cultural heritage of Qatar, the Gulf, and the Arab and Islamic worlds. In order to achieve this feat, the goal is to digitize every rare book, manuscript, photograph, map, or any other historical item. This will make these books freely available to the public and future generations would be able to read these and understand these books.
Top 5 Things to Do At Qatar National Library
For all the book worms out there, one of the best things to do in Qatar would be visiting the famous Qatar National Library which is spacious and peaceful and you can spend hours reading your favorite books or novels. But do you know that besides reading, Qatar National Library also offers some other courses as well that will help you enhance your skills and knowledge? No, right? Here is a list of top 5 things you can do inside this famous library in Qatar.
1. Take Videography and photography courses from the trained staff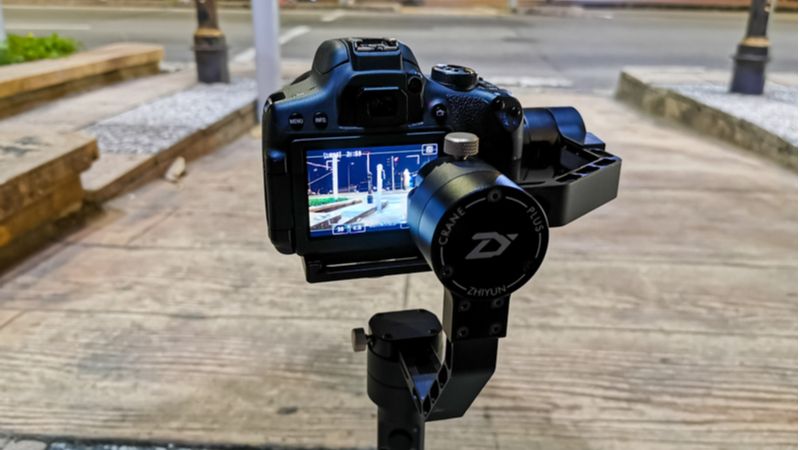 With social media becoming a global weapon of advertising and other things, videography and photography has become quite a popular career choice that can not only give you good source of income but also fame. The courses offered here are for both beginners and pro artists and regular classes of the same take place by trained experts of Qatar National Library. In different courses offered here, you will get to learn about editing, photoshop, digital photography and other advance techniques.
Suggested Read: Top Things To Avoid On Your Travel To Qatar
2. Master your music skills at Qatar National Library Music Studio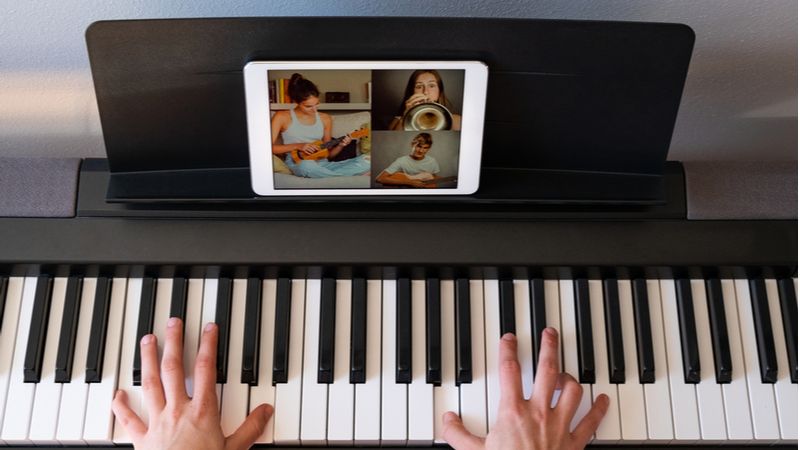 Students and adults can master their skills in music here and can also learn to play different musical instruments. The library has equipment with latest technology like digital recording gadgets, latest headphones and other. You can learn to play musical instruments like piano, guitar, drums, violin and others. The trained staff here will tell you in detail all the essentials of music, beats and other things to have you master this art form.
3. Take your children to Children's Library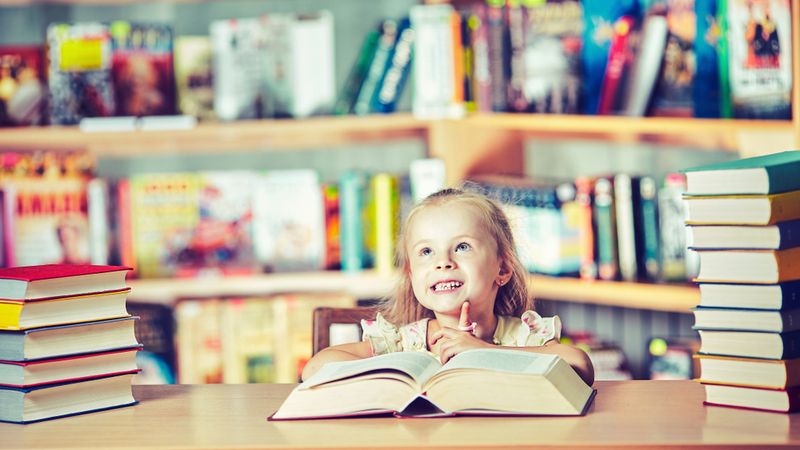 Unlike other libraries, Qatar National Library also houses Children's Library which is exclusively for kids featuring collection of books that will help your kids build a habit of reading. The interiors of this library space are also colorful and quirky so, kids take interest coming here and indulge themselves in reading. The library has more than 1 lakh books exclusively for children and also ebooks and educational games are available on the online portal of the library. Literacy programs and interactive workshops are also conducted here for kids' engagement and enhancement of their knowledge.
Suggested Read: Doha Metro, Qatar: Get To Know Everything About This Advance Transit System In Qatar
4. Explore Young Adult's Library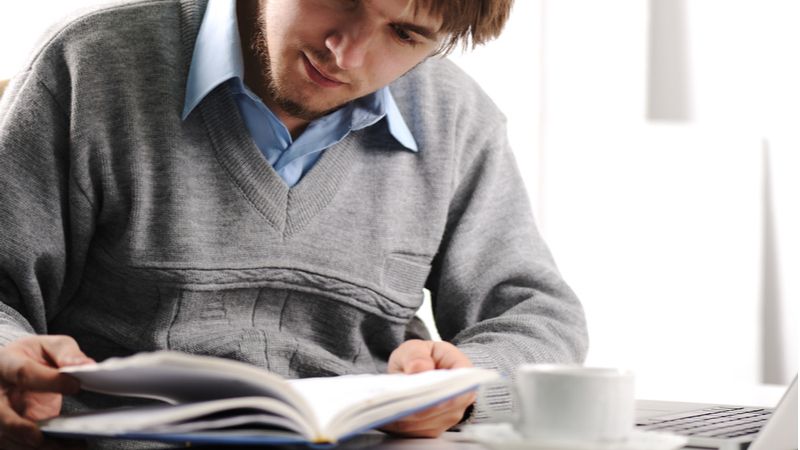 This library is specially designed for those who are in their teenage years that is from 13 to 19 years which is considered the most crucial age for learning and development. During this period, the body adapts to new changes, there are changes in lifestyle of teenagers, peer pressure and a lot of things which need guidance. Teenagers can come here and get answers to their questions in different books that are especially written for teenagers and the problems or challenges they face during this phase of their life.
Reading these books will help them become a better person and will also help them face challenges by developing their mind set. Several types of book discussion sessions, career-development workshops, workshops to improve research skills etc. are also conducted here time to time for the overall development of teenagers.
Suggested Read: Shopping In Qatar: The Top Souvenirs To Buy From Qatar
5. Know about 3D printing and software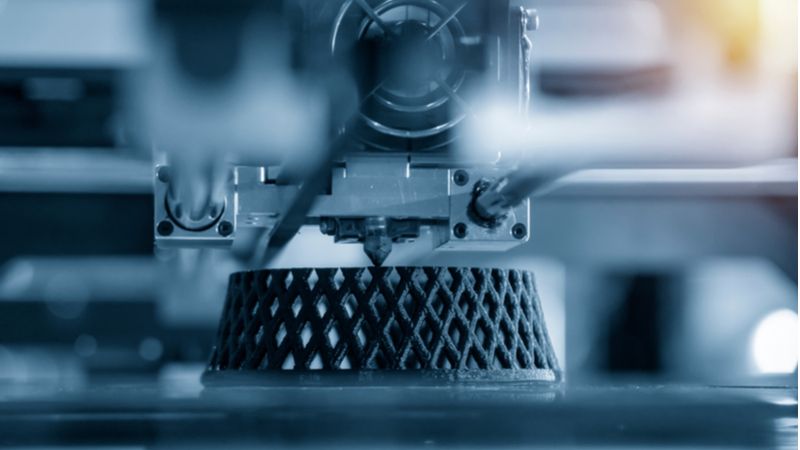 This is something most of you would have not heard of as this is one of the latest developments. The motive of QNL is to develop students of Qatar in a way that they get to learn about new technologies and advancements at the earliest so that they do not lag behind. They can learn to create different designs using 3D technology and can also learn fine printing techniques which are done through this technology. Regular classes are conducted to offer this course in which students can enroll to get their hands on this latest technology.
Another significant thing about the Qatar National Library is its digitization service. The library is working with every possible technology at its disposal in order to preserve the heritage collection. The overall goal is to preserve the cultural heritage of Qatar, the Gulf, and the Arab and Islamic worlds. In order to achieve this feat, the goal is to digitize every rare book, manuscript, photograph, map, or any other historical item. This will make these books freely available to the public and future generations would be able to read these and understand these books.
Suggested Read: Places To Visit In The Middle East For A Cultural Holiday Experience
Learn, research and discover everything about the bygone era of Qatar and other Arabian nations. Housing the fascinating work of famous writers, the Qatar National Library is one-stop for those who are an admirer of literature and art. Discover every detail of its architecture and explore the attractions like museums or malls and other points of interest nestled close to the Library. Being a land of vibrant culture and art, Qatar is a destination for reliving the beauty of the desert. So, book a flight to Qatar and be prepared to explore and admire its heritage.
FAQs
Q1. What is National Library in Qatar?
The National Library in Qatar is nestled in the Education City of Doha that houses a vast collection of text and manuscripts. The Library provides every detail you require for understanding the heritage and culture of Qatar and other Gulf nations.
Q2. What are the top museums located in Doha, Qatar?
For a historical and cultural experience, there are some of the top museums in Qatar, like:
National Museum of Qatar
Museum of Islamic Art
Mathaf: Arab Museum of Modern Art.
Sheikh Faisal Bin Qassim Al Thani Museum
Arab Postal Stamps Museum
Q3. How many book collections are there in Qatar National Library?
National Museum of Qatar has more than 800,000 collections of textbooks, religious books and manuscripts. There are books in Arabian and English along with foreign books like French, Italian, Tamil and more. The categories here include medical, astronomy, preparation books for SAT and more.
Q4. What are the features offered national Library Doha?
Qatar National Museum exhibits a modern technology along with preserving the heritage of Qatar. The architectural features of the Library are:
Climate controlled display cases
Automatic self-checkout
Digitization Laboratory
Events Area
Mover system for transportation
Q5. How much study space is provided at the Qatar National Library?
The Library has a vast area dedicated to reading and studying with open tables and rooms. There are 28 study carrels, 6 study rooms and 3 Media Lounge.
Q6. What facilities are there at the National Library Doha?
For the convivence of visitors, Qatar National Library offers facilities like:
Restaurant and café
Event space
Interactive screens
120-seat auditorium
Children's Library
---