Qatar is home to the most fascinating wilderness of the Arabic region, where you can discover the diversity of flora and fauna during your family tour. With both the beaches and desert around the country, Qatar has a vast habitat for both terrestrial and aquatic wilds. Places like Al Khor zoo offers you the best wildlife experience in the country. From the nocturnal species, mammals, the reptile species to the marine species like fishes, whale shark, and some migratory birds, wildlife in Qatar has set a new attraction for travelers to discover.
Explore the Wildlife of Qatar at Al Khor Family Park & Zoo
Qatar is a land of diversity where there is a plethora of flora and fauna belonging to the peninsular region. While Qatar is not rich in floral beauty, one can still find desert plants that are not just rare but incredibly beautiful. Vegetation is sparse in Qatar but some native species have made Qatar a wonder to discover when it comes to natural vista. Nocturnal species and reptiles are dwelling in the deserts while the island or the beaches are a niche for the fishes and Peral oysters that forms an integral part of wildlife in Qatar.
Qatar has some of the popular wildlife conservancy and zoos where you can spend a good time with family, exploring its rich wild habitat. Around 23 per cent of the total land in Qatar is dedicated, to wildlife parks and zoos housing 21 mammal species. Most of the animals belong to the hot arid region of this Arabic nation while others are migratory that can be seen during the spring and autumn. The Al Wabra farm, Doha Zoo and Al Shaniyah Park are some to name as the wild hotspots of Qatar where you can discover the richness of wilderness. While these parks are ideal to admire the natural beauty of wildlife of Qatar, the Al Khor Park and Zoo is the place to engage your kids and closely observe the wilds of Qatar.
Al Khor Park & Zoo For An Ultimate Wildlife Experience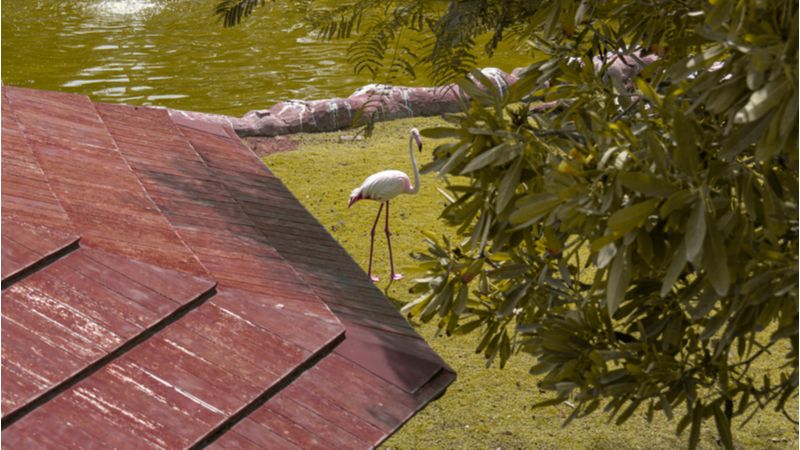 One of the oldest wildlife parks of Qatar, Al Khor zoo is also the largest zoo of the country that spreads to an area of around 240,000-square meter. It was MME, the Ministry of Municipality and Environment who renovated and reopened this family zoo for tourist and locals adding on many public facilities to this zoo. Today this family park is not just about a small wildlife tour in Qatar but is known as a tourist hub where you can spend an entire day adding on entertainment for your family vacation.
The vast infrastructure of this zoo in Al Khor is designed with fancy restaurants, mosques, fountains and enhance its aesthetical look. Offering a great opportunity to closely discover the magnificent wilds, their behavior and habitat, the park have section specialized for kids with games and exciting rides. Animals here are kept with utmost care making the place safe for both the wildlife and the visitors.
While the family park houses more than 315 animals and different 49 species of wilds, new sections for 290 species like crocodiles, birds etc. have been recently introduced in this famous Al Khor park zoo.
Suggested Read: Top Places To Visit In Al Khor
Wildlife In Al Khor Family Zoo And Park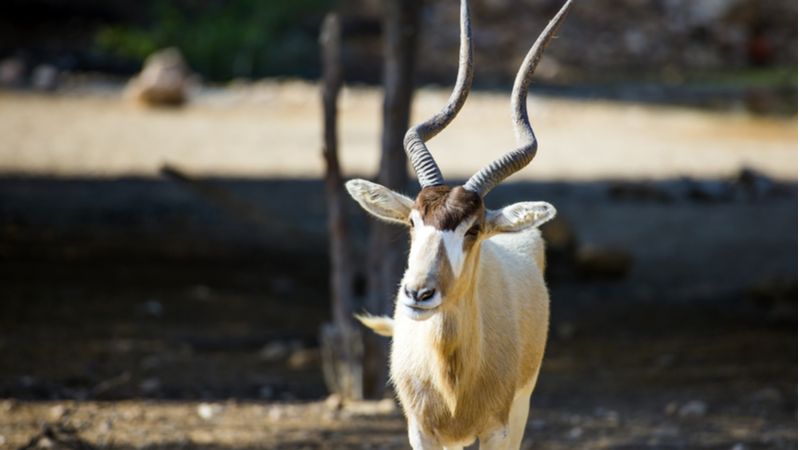 With more than 500,000 visitors in a year, the Al Khor Family park and Zoo a diverse group of animals in its vast area. With more than 300 of its unique wildlife, there are animals like rhinoceros, wild cats and birds that are there at Al Khor Zoo.
Starting with the birdlife, there are seven sections as cages where the species of diverse birds are conserved. The number includes two species of Macau birds in yellow and blue colour, around eight parrots of Indian origin, 20 lovebirds and wild birds. Spot ten African Caso birds along with other large species like flamingos. There are around twenty-four peacock, twelve white ducks and ibis, eight Ethiopian chickens and white geese.
This best family place in Al Khor houses an Asian bear with two Bengal tigers, white tigers, black jaguars, Africa lions and cheetahs. The wild cat's section in the park is designed in a way so that the visitors can closely observe them from 1.5 meters of distance.
Moving on to the section were primate species are kept, there are two chimpanzees, twelve baboons and cappuccino, 16 vervets and around 3 recuses. Before the renovation of Al Khor family park, the zoo was the house for seven zebras, five species of African ostriches and Australian ostriches, species of five dwarf goats, an approximate of twenty-six gazelle deer, with 4 sika gazelles, a total of twelve pygmy monkeys from six different rare species. The Monkeys are kept in the section with barns so that the visitor can closely watch the wilds from 1.5 meters of distance at this family zoo in Al Khor.
Recently Nile crocodiles were introducing to the artificially developed crocodile pond, while Asian cats and rhinoceros, wild cat and two more giraffes are included in the wildlife list. There are brans made for the visitors where they can interact and observe the large wilds giraffe, capture close-up of these fascinating wilds and even feed them during wildlife tour in Qatar.
Suggested Read: A Take On The Best Beaches In And Around Al-Khor
Facilities At Al Khor Family Zoo
The Family Park in Al Khor is not just about wildlife but adds on more to its service. The interior of the  Al Khor zoo and park is crafted beautifully to make it fancier and interesting. The zoo has a waterfall, museum, a golf area for entertainment, restaurants for snacks and children's area where they can enjoy some games. One can easily get parking space in 700 parking lots of the park while thirteen of them are specialized for people with disabilities.
Coming to the children play area, there is a skating area and basketball court, surfboarding and battery trains to make it the best family place in Al Khor. There is a separate play area for younger and older kids to make the experience safe and thrilling for all. The section is well-designed with rubber flooring making it safe for children to play.
For the adults, there are halls and theatre hosting events and cultural gatherings, while museums there exhibit some interesting artefacts. With a mosque in its premises, the park can accommodate 360 devotees at a time. The walls of Al Khor zoo are designed beautifully with murals and paintings.
Suggested Read: A Take on the Finest Beaches and Pools in Qatar
Al Khor Zoo - Timing and Entrance Fees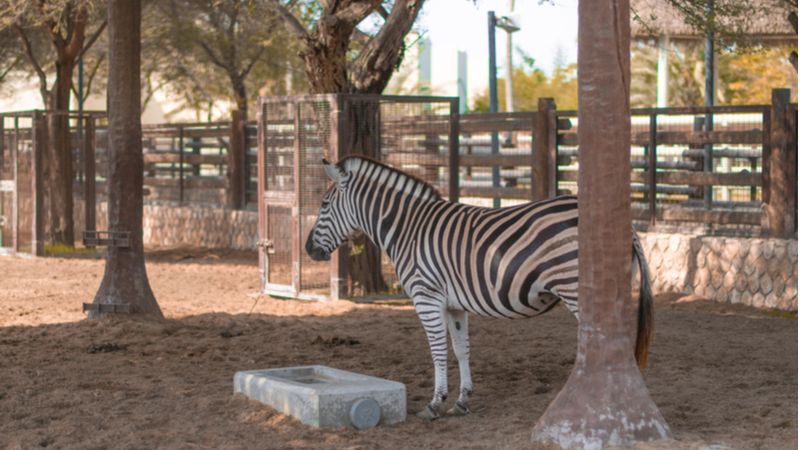 Al Khor family park and zoo welcome the locals as well as tourists to discover its diverse wilderness that includes the birdlife and animals. The park is open for all travelers with an entrance fee, QAR 15 for adults and QAR 10 for kids of 10 years and below. One has to pay QAR 5 extra to enjoy the train ride in the zoo.
The zoo is open from Monday to Sunday with different Al Khor zoo timings. From Saturday to Thursday one can visit between 10 am to 11 pm while on Friday, the operational timing is 2 pm to 11 pm.
Located in Al Shamal Road Towards Al Khor City, reaching the Al Khor park is easy. There are public vehicles and even private cabs that will take 10 mins of drive from Al Khor. There is an excellent parking facility available for visitors.
Top 6 Restaurants To Visit Near Al Khor Park
Here are some of the finest restaurants that travelers can consider visiting near the Al Khor Park in Qatar.
1. Baladna Restaurant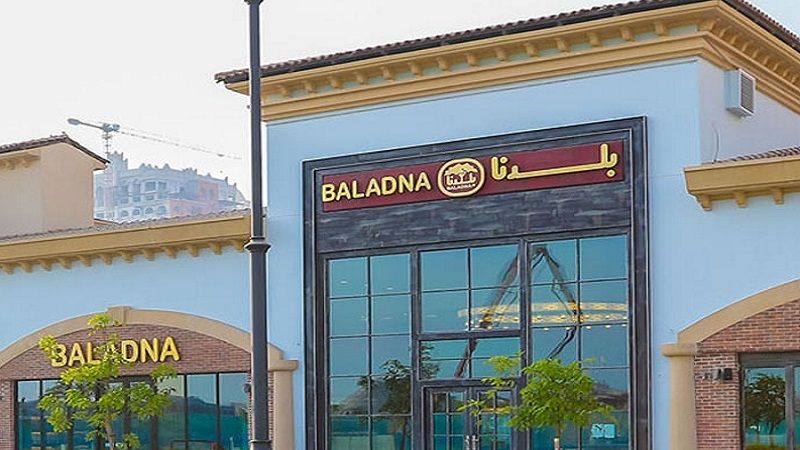 A restaurant that promises a fine culinary experience for visitors, the Baladna Restaurant in Qatar offers the best of Middle Eastern and Arabic cuisines to visitors. Located near Al Khor Park, one can get Vegetarian friendly options here that range from snacks to the main course. What's more? If you're opting for vegan by any chance, well, the Bala Restaurant has vegan friendly options for you as well. As far as the additional services are concerned, visitors get options like takeaway, table services, wheelchair accessibility, and much more. So, why not pay a visit here and savor the finest delicacies?
Opening Hours - The restaurant is open from 8:30 AM to 12:00 AM all week.
Distance from Al Khor Park - 3.1 miles
Suggested Read: Enrich Your Tastebuds With These Top Qatari Dishes In Doha
2. Pearl Of Beirut Restaurant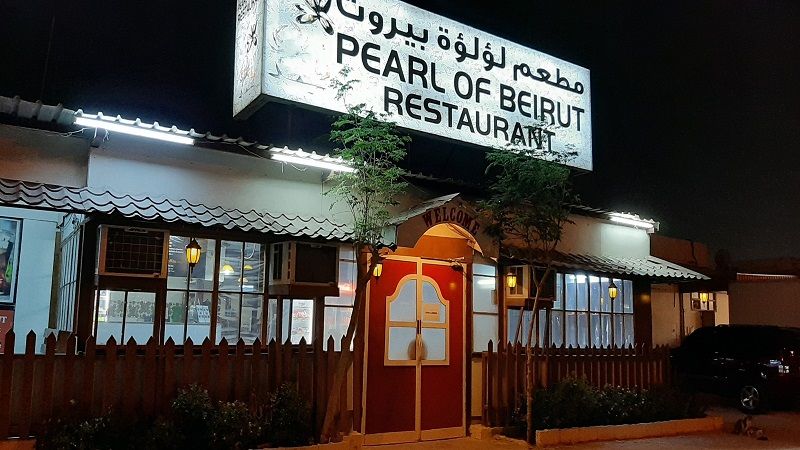 Wish to savor the best seafood close to Al Khor Park in Qatar? Well, the Pearl Of Beirut Restaurant in Qatar offers Asian and Filipino cuisines in their most authentic taste. While the restaurant specializes in a Halal diet, one can savor all lunch, dinner, and breakfast at the restaurant.
As for the additional facilities, visitors can avail services like takeaway, reservation facility for early plans, parking facility so that you don't face any hassles, home delivery option and so much more. So, why not visit the Pearl Of Beirut Restaurant in Qatar and experience Culinaire at its very best. The restaurant is, in fact, value for money as put down by visitors themselves.
Opening Hours - The restaurant is open from 7 AM to 11 PM from Sunday to Thursday and Saturday while the restaurant is open from 7 AM to 10:30 AM and 12 AM to 11 PM on Fridays
Distance from Al Khor Park - 6.4 miles
Suggested Read: The Pearl Qatar: Attractions And Things To Do On This Man-Made Island
3. Riyasat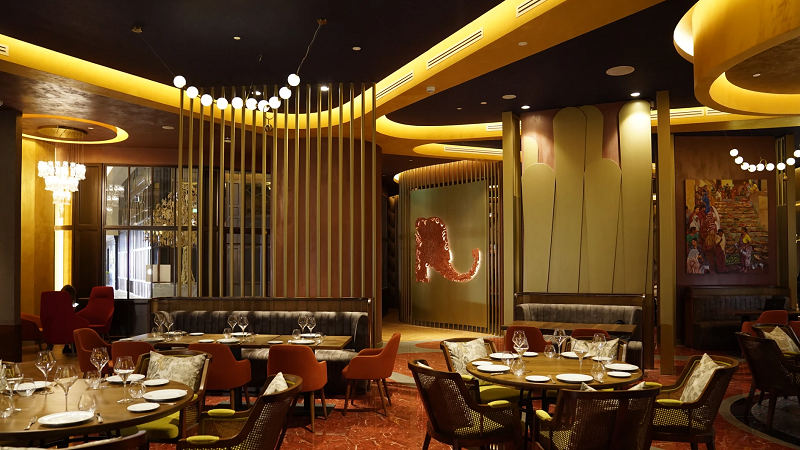 Fancy tasting Indian cuisine in Qatar? Well, there's a restaurant that serves it all and is nestled close to the Al Khor Park in Qatar. The Riyasat is a restaurant that specializes in Indian cuisine and offers lunch and dinner to visitors. One can enjoy the best of delicacies while availing services like parking, seating, wheelchair accessibility, and much more. One can even get alcohol here along with free wi-fi here. So, visit Royasat to savor the best of Indian cuisine in Al Khor.
Opening Hours -
Sunday to Tuesday: 6:30 PM to 12 AM
Wednesday to Saturday: 12:30 PM to 4 PM & 6:30 PM to 12 AM
Distance from Al Khor Park - 6.3 miles
Suggested Read: Restaurants In Al Khor That Can Savor Your Culinary Experience
4. Chili's Al Khor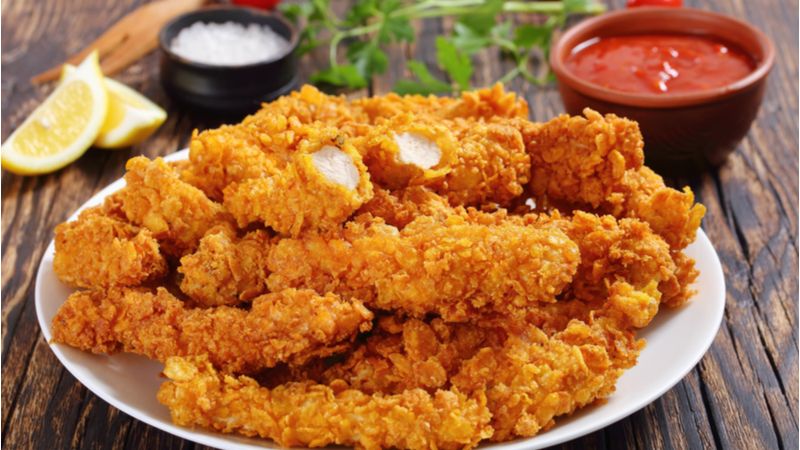 The Chili's Al Khor is one of the best restaurants in Al Khor you can visit after ending your trip in the Al Khor Zoo and Family Park. With the cozy and intimidating interiors, the restaurant serves the best plate, enriched with the flavors. Featuring the comfy seating and a play area for kids, Chili's Al Khor is best known for the multi culinary menu where you can find the perfect meal for all your lunch and brunches, dinners and more. There is a vast seating area and the ambiance is too captivating and refreshing to spend the evening, sipping your best beverages.
Opening Hours - The restaurant is open all week from 12:00 am to 12:00 pm
Distance from Al Khor Park- 7 km
5. Turkiye Kebab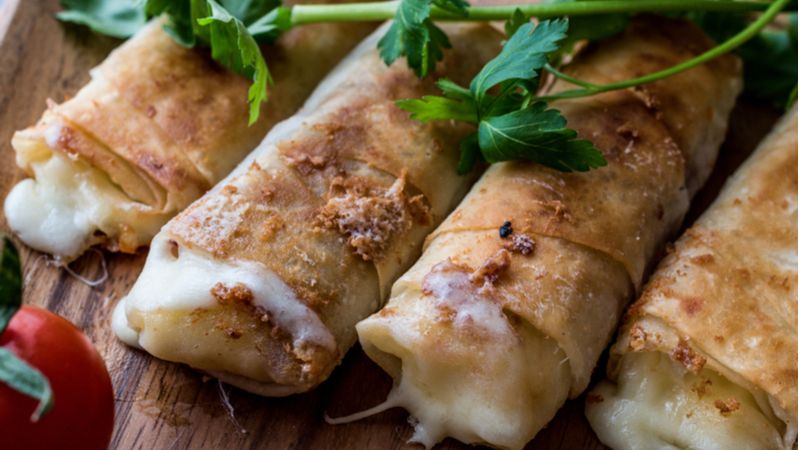 It is the best grilles cuisines that make Turkiye Kebab, the best restaurant close to the famous zoo in Al Khor. While enjoying your meals here, order the best halal and delights that are inspired by the street food in Turkey. Adding more flavor to your culinary experience, the Turkiye Kebab has crafted a menu from the best Mediterranean regions and other best food destination in the world. Don't miss out the authentic Qatari dishes to relish the real zest of the country.
You can find a vast option for your lunch and dinner while quick bites like Pizza and salads are also served in Turkiye Kebab.
Opening Hours: The Restaurant is operational from Saturday to Sunday from 10:00 am to 12:00 am
Distance from Al Khor Park- 11 miles
6. Shawkah Afandi Restaurant, Al Khor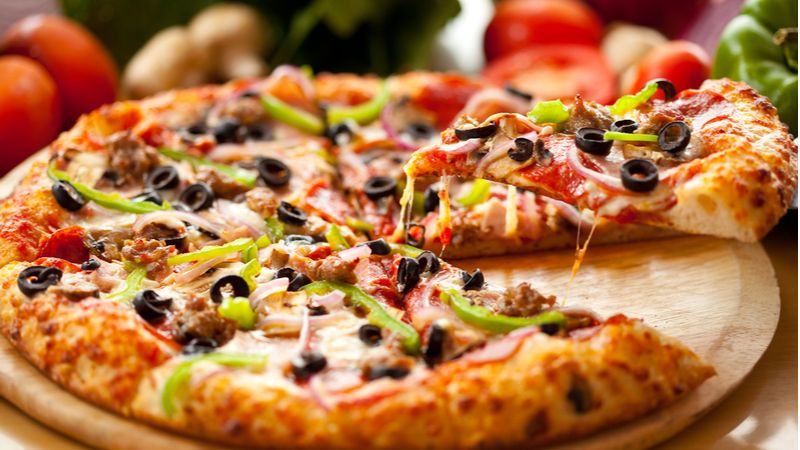 Shawkah Afandi Restaurant ranks as one of the best eateries near Al Khor Park where you can dine-in or share a quick snack with your family. With the menu crafted with the best dishes like Meat and Bread, Meat Shawarma Sandwich, Chicken Shawarma Sandwich or the BBQ Half Chicken, Shawkah Afandi Restaurant is a perfect place to eat after your wildlife excursion in Al Khor Zoo and Family Park, Qatar. You can even find the most relishing international dishes offering you the diverse taste to the guests. Don't miss the smoky grilled menu of Arab or Turkey that is too tempting to savor your hunger.
Operational Hours: The restaurant is operational from Saturday to Sunday- 8:00 am to 12:00 am
Distance from Al Khor Park- 6 miles
Suggested Read: Places To Visit In The Middle East For A Cultural Holiday Experience
The Al Khor Family Park and Zoo is an entertainment hub where one can discover the wildlife and enjoy quality family time. Offering some excellent games and experience, this is a must-visit place in Qatar that is famous not just among the tourists but also the locals. So plan your holiday in Qatar and add this place to your wish list for the best trip in Al Khor.
FAQs
Q1. What is the best place for family in Al Khor?
Al Khor zoo is the best place you can explore with the family and kids. There are games, kids' section, restaurants and zoo housing different animals that make it best for a family tour.
Q2. What activities are there for kids in Al Khor?
Take a beach tour at Al Khor Island or Purple Island to enjoy beach games. The Al Khor park also offers some activities for kids.
Q3. Is Al Khor family park closed on weekend?
The Al Khor park is open on all seven days from Monday to Sunday although timings may differ on certain days.
Saturday to Thursday - 10am to 11pm
Friday- 2pm to 11pm.
Q4. Is parking facility available at Al Khor zoo?
Yes, there are 700 parking lots at Al Khor zoo.
Q5. What is the distance of Al Khor zoo from Doha?
The Al Khor park is at a distance of 50 km from Doha that will take around 40 min of a drive.
Q6. How far is Turkiye Kebab from Al Khor Family Park and Zoo?
The Turkiye Kebab is located in Al Muhannedi Souq, behind McDonald's, that is around 11 miles or 18 kilometers approximately from the Al Khor Family Park and Zoo.
Q7. What all animals are there in Al Khor Family Park and Zoo?
Al Khor family park and zoo is home to a diverse group of animals that includes Macau birds, African Caso birds flamingos, Asian bear, Bengal tigers, black jaguars, white tigers, Africa lions, cheetahs and more.
---