A country located at the center of the world and boasting of its amazing tourist attractions, Qatar has a unique charm about it. This is a country that is striving for new heights in the travel industry owing to its scintillating beaches, historical landmarks, and some of the finest hotels, and shopping malls.
But here's a thing, while Qatar offers a lot more than just a perfect holiday experience, the country is yet again set to welcomes visitors from all around the world as it gears up to host the FIFA World Cup 2022.
32 teams, over a million fans, eight stadiums, and a month-long footballing entertainment, the FIFA World Cup in 2022 promises to be full of excitement and fun. So, if you're planning a trip to Qatar in 2022 and preparing a list of some top spots to visit during your holidays, we've brought you a round-up of some cool things you can explore on your visit to Qatar in 2022.
5 Cool Things You Get in Qatar
Have a look at the top five cool things you can embrace on your next visit to Qatar.
A Sense of Generosity and Hospitality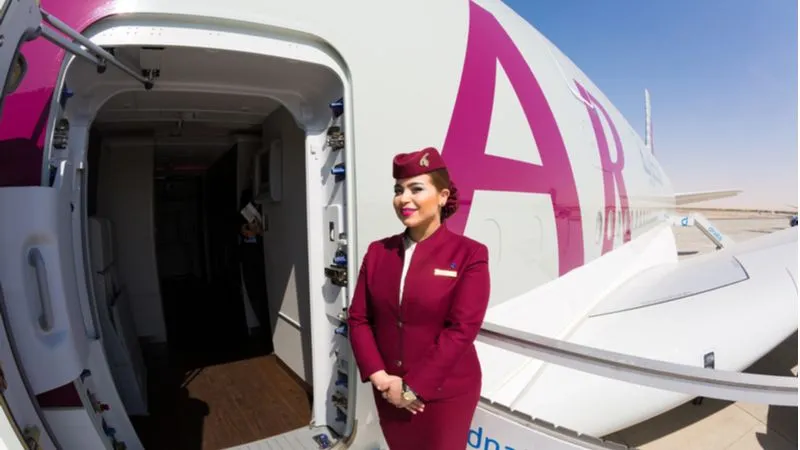 One of the best and most renowned things about Qatar is the country's generosity and hospitality. The country offers the finest Arabian hospitality to visitors that adds to a wonderful trip to Qatar. In fact, Bedouins are world-renowned for their generous behavior towards their guests and like to share their food with others.
Having said that, this is part of the Qatari culture and is deeply rooted in society. So, here's a thing, never be surprised or shocked by a sudden invitation from any Qatari native on your trip during the FIFA World Cup as that, as they say, is pretty common in Qatar, and rejecting an invitation of dinner is often considered a bad thing to do in this part of the world.
Suggested read: Looking For A Quick Getaway From Qatar; Here Are Some Best International Tours To Plan Your Holiday
The Finest of Resorts and Beaches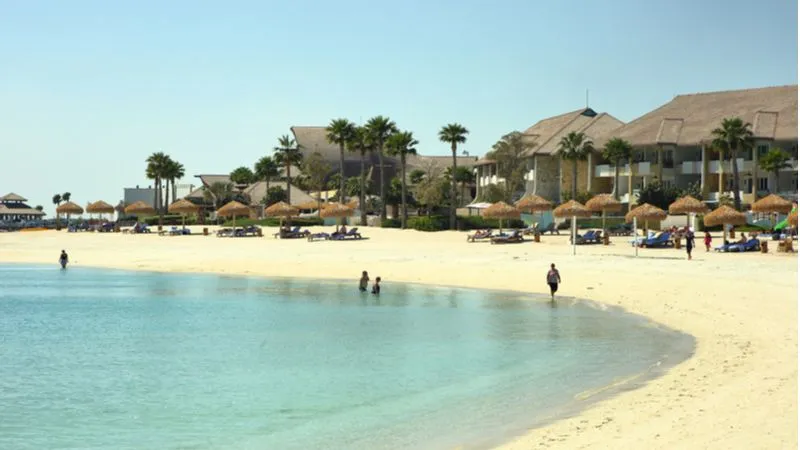 Resorts and beaches in Qatar are amongst the prominent attractions of the country, and any travelers thinking of exploring them during the FIFA World Cup 2022 visit is probably thinking straight.
Although most beaches in the country are private and art for the beach hotels, there are many public beaches too that offer a watersports experience to their guests. Visitors can enjoy activities like parasailing, banana boat ride, scuba diving, kayaking, snd so much more.
Besides, if by any chance you wish to explore the private beaches that are part of hotels and resorts, well, don't worry. There are many beach resorts and hotels in the country that offer access to non-guests on their holidays. All you need to do is to purchase a day pass and you can enjoy the offerings of the private beach without any hassle whatsoever.
The Beauty of Islands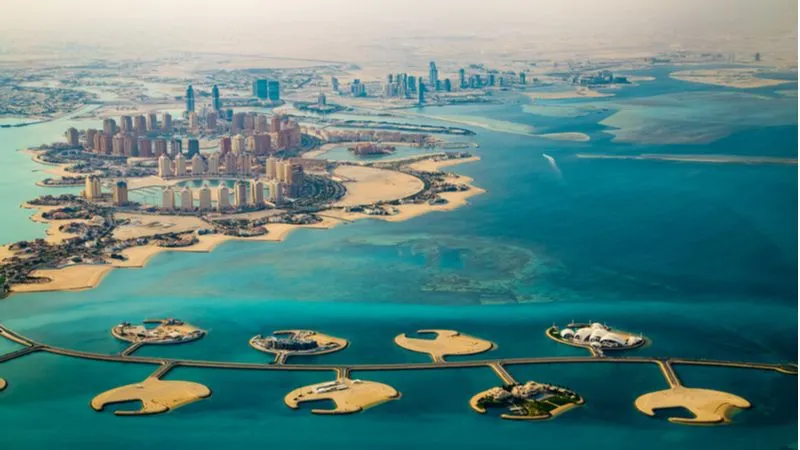 Boasting of its geographical location, marine life in Qatar has a lot of good about it. With crystal clear waters, perfect locations, and islands offering a number of attractions, visitors get a lot to be cheerful about on their trip to Qatar for the FIFA 2022.
Besides, the notable islands in the region include the Palm Island, artificial Pearl Island which is truly a man-made marvel, and the gorgeous Zekreet Peninsula which features some of the most picturesque beaches and rock formations in Qatar. The best part? Visitors can enjoy a number of water sport attractions like scuba diving, paragliding, KiteSurfing, rowing boats, and so much more.
Suggested read: Discover Khor Al Adaid An Inland Sea At Qatar
A Historical Experience to Savor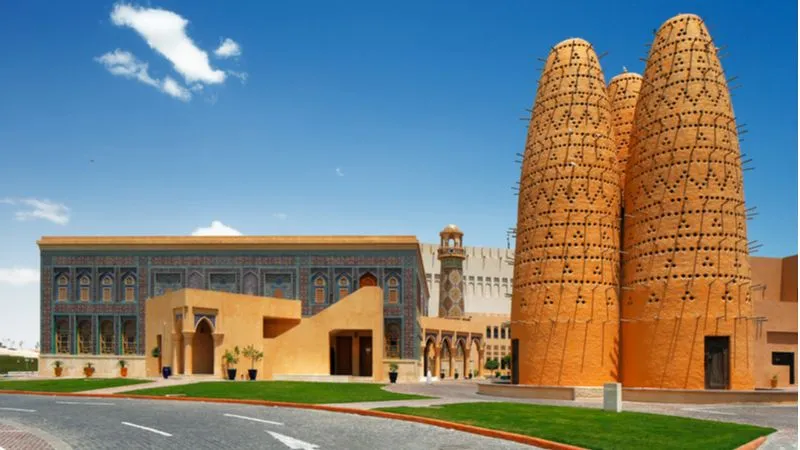 That's right, Qatar is a country that has a rich history behind it and has preserved every bit of it. Heaven as call it for archeology and antique lovers, the country is home to some of the most amazing historical sites that often make archeological experts book a flight to Qatar and come rushing in.
Speaking of some notable ones, the historical sites in Qatar include- The Katara Cultural Village, Souq Waqif which is one of the most iconic tourist attractions in Doha, Doha Fort located in close proximity to Souq Waqif, Barzan Towers, Al Zubarah which is world-renowned for being a UNESCO World Heritage Site, and so many more.
In fact, its not just the historical sites that offer a rich historical experience in Qatar but also the museums that are home to some of the finest and oldest antiques, artworks, car collections, coins, and so much more.
Suggested read: Cafes In Doha For A Savory Experience
Desert Adventures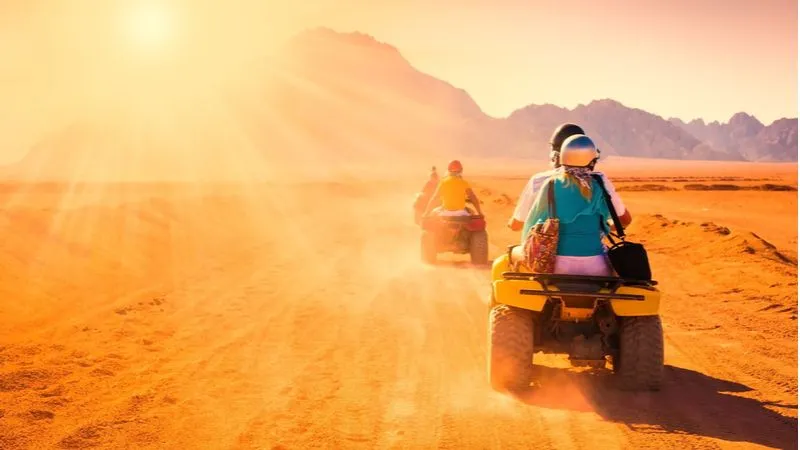 Now here's a thing, desert adventures in Qatar aren't a mystery to any traveler and if you're visiting the country to see the FIFA World Cup 2022 spectacle, well, there's a whole lot of fun waiting for you.
Adventures like dune bashing, sandboarding, camel rides, desert safaris, and a rare spectacle of sand slipping in the sea at Khor Al Udayd isn't something you can afford to miss on your travels in Qatar. So why not plan your trip and add a few desert adventures in your wish list.
Suggested Read:  A Take on the Top Adventure Activities in Doha
Being a country well-renowned for its fine hospitality and numerous landmarks, Qatar gears up once again to amaze the visitors in 2022. The country is set to host the FIFA World Cup 2022 and promises to make it grander than ever. With preparations underway and fans excited, this promises to be a grand spectacle.
As for the cool attractions mentioned above, the country is home to some of the gems of places and historical sites. Every hotel, every public spot, and restaurants are getting prepared to welcome football fans from around the world. With the country spending a whopping amount on infrastructural projects ahead of the world cup, this could well be one of the best world cups ever. So, what are you waiting for?
Suggested read: Top Interesting Facts Worth Noting About Qatar
FAQs
Q1. Is the 2022 World Cup still in Qatar?
The 2022 FIFA World Cup is set to be hosted by Qatar and FIFA has already released the match schedule for the same.
Q2. Will the 2022 World Cup be moved?
The 2022 FIFA World Cup has already been moved from its usual summer slot of June and July to November and December considering the summer temperatures in Qatar that can reach above 45 degrees Celsius. This will, in fact, be the first-ever winter cup to be played in the Northern Hemisphere.
Q3. What date is World Cup 2022?
The 2022 FIFA World Cup will commence on the 21st of November 2022 and end with the final scheduled for 18th December 2022, just a week before Christmas.
Q4. Where is the 2022 FIFA World Cup?
The FIFA World Cup 2022 will be played in Qatar from 21st November 2022 to 18th December 2022. This will be the first-ever world cup to be held in a middle eastern country.
Q5. Why is Qatar hosting the World Cup?
Qatar won the bid to host the 2022 FIFA World Cup, defeating the likes of South Korea, Japan, and the USA in the bidding process.
---