A mesmerizing natural delight with pristine beauty, Fuwairit Beach is one of the best places to visit in Qatar. Offering a total relaxing ambience with stunning scenery in the backdrop, the beach is an ideal spot to spend some special time with family or with your partner. The long powdery stretch with crystal-clear blue water, Fuwairit Beach in Qatar makes for the perfect Instagram-worthy spot. Bask on the beach or swim in the warm and calm waters of the sea, enjoy long walks with your partner or let your kids play with sand, pretty much everything can be enjoyed at this natural wonder in the country.
Fuwairit Beach: A Great Place To Relax & Admire Nature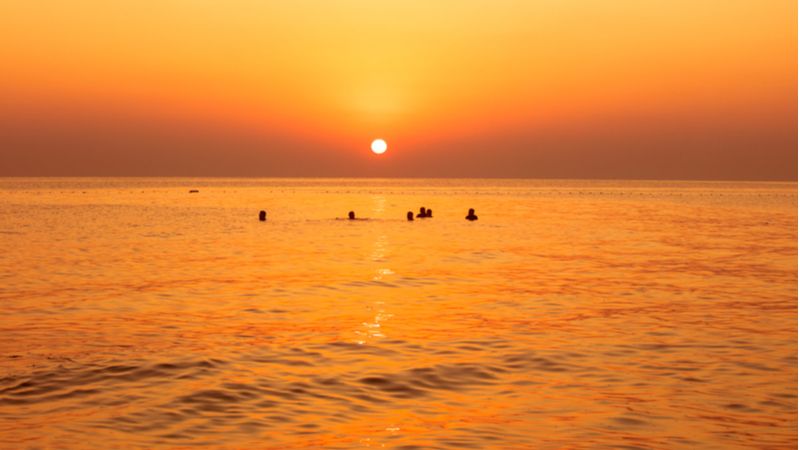 Fuwairit Beach location is to the northeast of Qatar in the Al Ghariya municipality. The beach is famous for the turtles who lay their eggs here from April to July during which time the beach is closed for visitors. The initiative has been taken by the Ministry of Environment to protect turtles under Qatar's sea turtle protection movement. The entire beach is fenced during this time and no visitor is allowed to enter the beach. It is believed that these creatures who are born on this beach will come back 30 years or later to lay their own eggs on the beach. Fuwairit Beach, Doha is a clean, white sandy beach with blue waters making it a photogenic location with the postcard-perfect setting.
Suggested Read: Doha Corniche: Things To Do & Hotels To Stay At This Instagram-Worthy Spot In Doha
Activities To Enjoy At Fuwairit Beach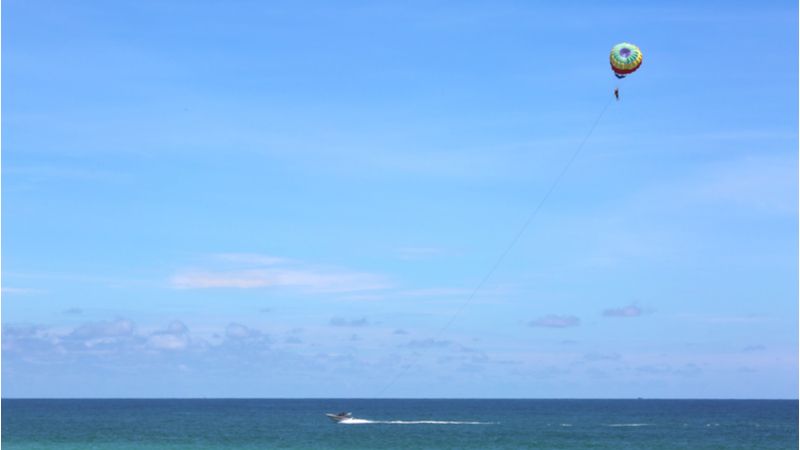 Fuwairit Beach in Qatar is one of the most stunning beaches in Qatar that offers a perfect ambience to enjoy beach activities and admire the beauty of nature. As the water of this beach is calm and shallow, it is a great place to enjoy swimming even for children. Camping is another intriguing activity to enjoy at this beach and admire the picturesque views of the sunrise from the camp once you wake up. Because of the location of this beach, capturing sunset views is not possible, so people often camp here to enjoy the sea breeze and sunrise views.
If you are lucky, you can even spot dolphins on this beach. The powdery white sand of the beach makes it possible for children to enjoy beach volleyball and bask on the beach without any discomfort. Kitesurfing is another breathtaking adventure to enjoy at Al Fuwairit Beach, Qatar. There are no facilities like washrooms, shops and restaurants available near the beach, so visitors need to come prepared with all the necessary things in order to enjoy fully on the beach.
Jebel Fuwairit Beach: A Quieter and Mesmerizing Spot Near Fuwairit Beach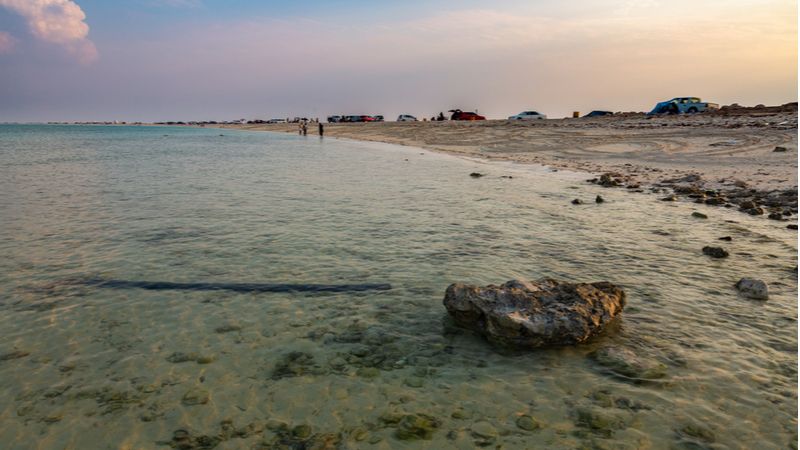 Located just a few meters from the Fuwairit Beach, Jebel Fuwairit Beach is a quieter and a more serene beach as compared to Fuwairit Beach. It is a great spot for a weekend getaway and one can enjoy several activities here. Swimming is one of the best activities to enjoy here as the water is shallow. The beach is surrounded by cliffs and rocky hills which adds to the overall beauty of this place. Standing on the ridge, one can capture the stunning views of the sea and the rocks which have been eroded into smaller rocks dotting the beach. If you want to enjoy to the fullest, then pitch a tent and capture stunning sunrise early in the morning. If you are lucky, then you can also spot some dolphins at this place. The beach is also home to several native flowering plants like Farsetia, Sunrose, Fagonia, Heron's Bill and a lot more.
Besides the stunning islands in Qatar, the beaches here are exceptionally beautiful and offers stunning vistas along with thrilling adventures like snorkeling, swimming, rock-climbing and hiking. Jebel Fuwairit Beach is also blessed with exotic sea life including sea urchins, so snorkeling can be best enjoyed here if you want to get a closer look at the marine life. Also, do not forget to wear water shoes in order to protect your feet from sea urchins.
Suggested Read: Planning Your Doha Vacation! Book Your Flights With The Best Airways
Al Maroona Beach: A Family Oriented Beach Near Fuwairit Beach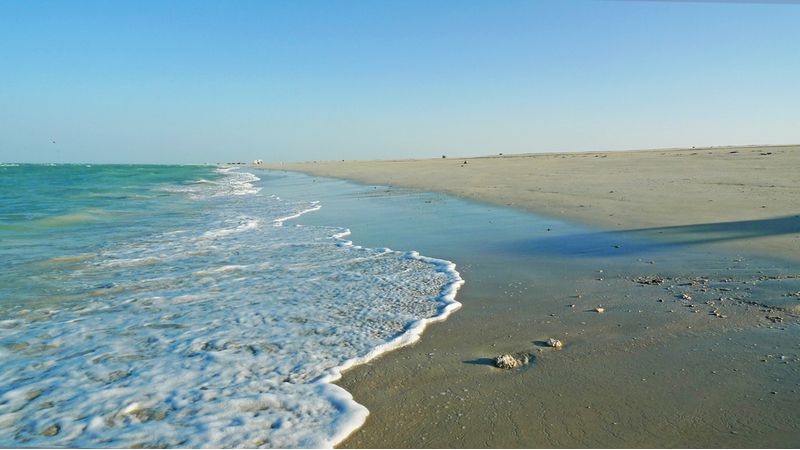 Located just before the Fuwairit Beach on the northeastern tip of Qatar, Maroona Beach, Doha is another natural delight that can be explored with Fuwairit Beach. The sea is warm full of exotic marine life with fascinating vistas, making this beach one of the best beaches to visit in the country. The sand is perfect to let your child indulge in sand art and he can make amazing castles out of it. The shallow water of the beach makes it possible for the little ones to swim and enjoy the beach sun. All these things make this beach a perfect place to relax, chill and have family time together. For an escape from city life, Al Maroona Beach in Qatar is a perfect option for a relaxing day out with family or friends. Flights to Qatar are easily available from different cities in the world, so reaching this country won't be a hassle.
Suggested Read: Gorgeous Places That Are Worth Exploring On Your Visit To Doha
Some Notable Points Before Going To Fuwairit Beach
Bring your own refreshments and other necessary items as there are no facilities available in close proximity.
Carry your camera to capture the scenic beauty of this beach.
Wear comfortable footwear as the beach is rocky with limestones and mini rocks.
Do not plan a visit to this beach from April to July as it is closed for visitors.
There are no shaded areas, so carry your own shades to enjoy to the fullest.
Top Things To Do At Fuwairit Beach Qatar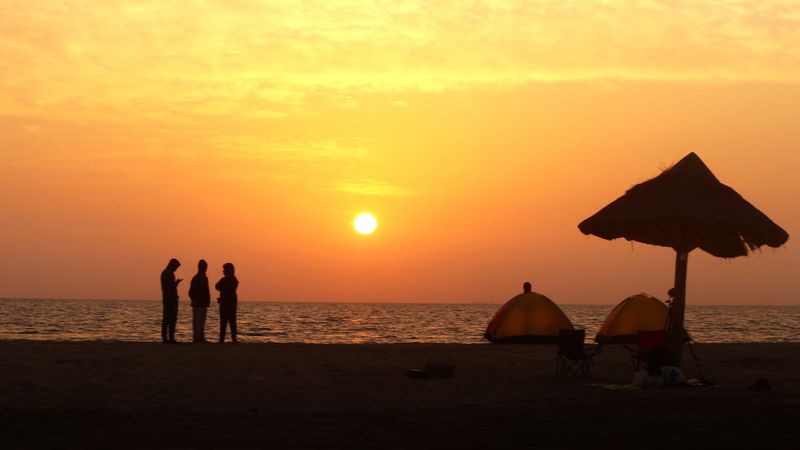 One of the finest beaches to visit on a holiday in Qatar, Fuwairit Beach offers a number of activities to the visitors. Here's what you need to know about it.
1. A Perfect Swimming Spot?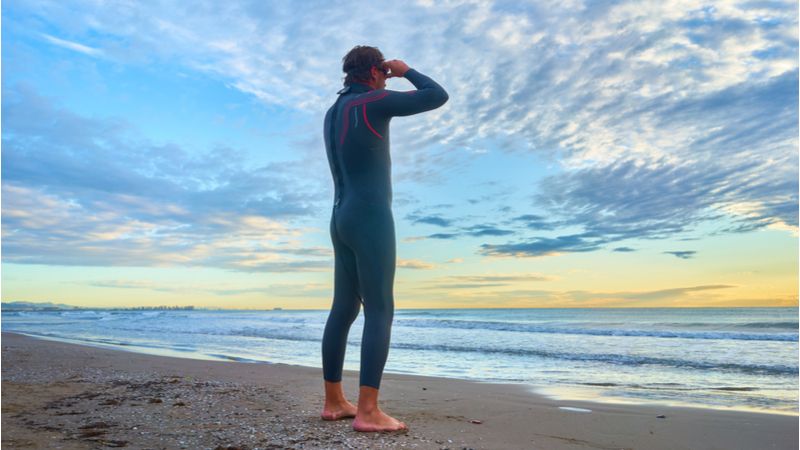 Here's a thing, the Fuwairit Beach offers warm, calm waters which are perfect to enjoy swimming for the visitors. Not just the adults, but even kids can practice their swimming skills at the calm waters of the beach. Interestingly, the waters around the Fuwairit beach don't get deeper for a considerable distance which means the kids can enjoy swimming without worrying about going too deep. Likewise, parents can relax while not worrying about their kids going into deep waters.  
Suggested Read: Finest Things To Do In Qatar For An Unforgettable Trip
2. Your Go-To Camp Site?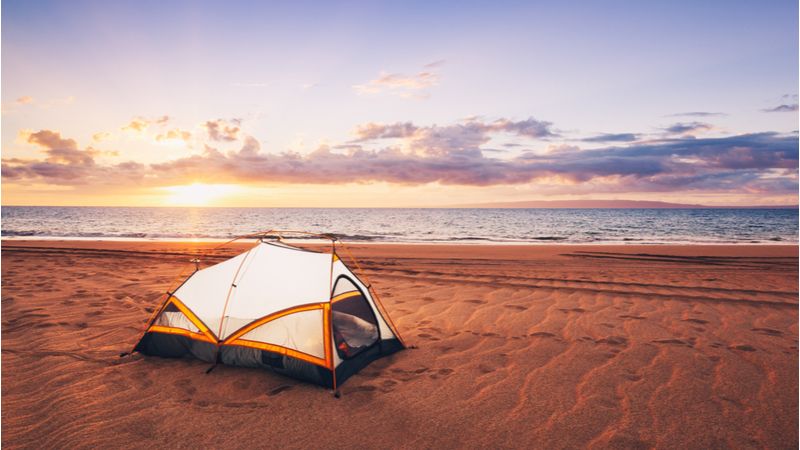 The Fuwairit Beach faces the north-east side which means the beach may well be your perfect campsite in Qatar. The reason? Well, since the beach is on the northeast side, it provides a perfect opportunity for the visitors to set up a camp at the beach and enjoy the sunrise here.  
3. A Favorite Spot For Kite Surfers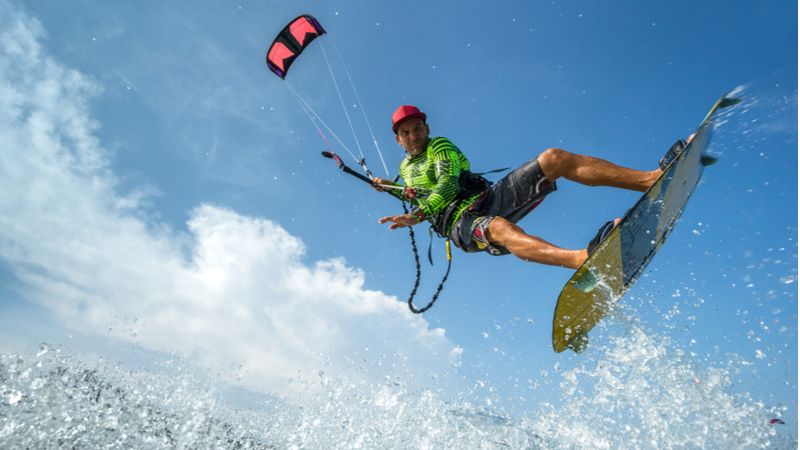 Familiar with the adrenaline rush of Kite Surfing? Well, you can enjoy the activity at Fuwairit Beach. Highly popular amongst kite surfers around the world, the beach offers perfect conditions for kite surfing. One can find rapid waves here on windy days which call for kitesurfing without any hesitation.  
Suggested Read: What Are The Top Water Sports In Qatar?
How To Reach Fuwairit Beach From Doha?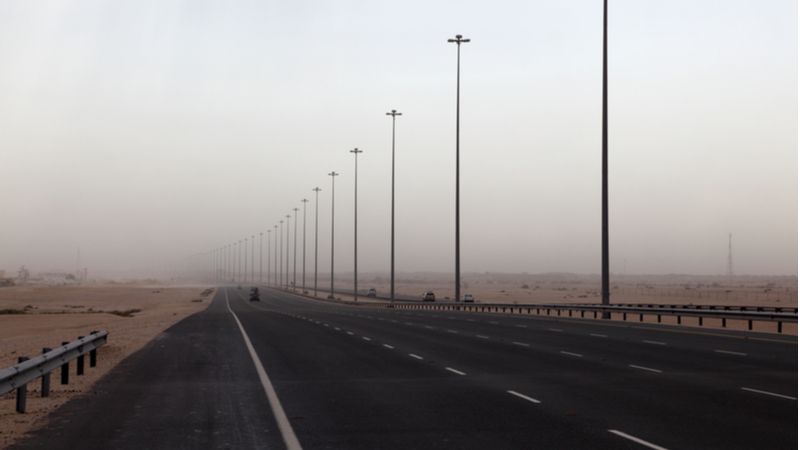 Reaching the Fuwairit beach isn't a big hassle for the visitors. Here are the directions one can follow in order to reach Fuwairit Beach from Doha.
Drive out of the city of Doha towards the Al Shamal Road on the north side and after driving for 44 KM, take right at the sign for Fuwairit.
Travelers are then required to follow the road that leads to the village of Fuwairit.
Just before entering the village, take right on the dirt track and drive for another 1.5 KM until you reach unusual rocky formations or hills on the right side.
The Fuwairit beach is nestled in front of the hills.
Qatar is not just about extravagant malls and skyscrapers, there is a lot to explore in the country than just this. From public parks in Qatar to beaches, heritage sites and islands, it is a country whose every nook and corner is brimmed with something extraordinary. Fuwairit Beach in Qatar is a natural gem that offers a relaxing escape from the city's life in the lap of nature. The mesmerizing views with endless adventurous activities are just perfect for a fun-filled day out with family or friends. Plan a trip to Qatar soon to explore the beauty of its scenic beaches like Fuwairit Beach and many others.
FAQs:
Q1. How to reach Fuwairit Beach?
The total road distance between Doha and Fuwairit Beach is approx. 98 km and it takes around 1 hour 15 minutes via road to cover this distance via Al Shamal Road.
Q2. What are the activities to enjoy at Fuwairit Beach?
Fuwairit Beach in Qatar is a great place to enjoy adventures like rock climbing, swimming, camping and kitesurfing. Beach volleyball can also be enjoyed by children here along with making sandcastles.
Q3. Which is the best time to visit Fuwairit Beach?
The best time to visit Fuwairit Beach is early in the morning when the beach is less crowded and also one can spot amazing views of the sunrise. The beach remains closed from April to July for visitors when the turtles lay their eggs here. So, one must not plan a trip to this beach during these months.
Q4. How far is Fuwairit Beach from Doha Airport?
Fuwairit Beach is approximately 102 km from Doha Airport and it takes around 1 hour 20 minutes to reach the beach from Doha Airport.
Q5. What should one wear at Fuwairit Beach?
One should wear decent clothes at Fuwairit Beach since it is a public beach. Wearing short clothes or too many revealing clothes are not allowed at this beach.
Q6. What are some attractions near Fuwairit Beach?
Al Dhakira Natural Reserve, Maroona Beach and Jebel Fuwairit Beach are some of the best attractions to explore near Fuwairit Beach.
Q7. Are there any facilities available at Fuwairit Beach?
No, there are no facilities available at Fuwairit Beach. One needs to bring their own things in order to enjoy here.
Q8. Is Fuwairit Beach kids friendly?
Yes, Fuwairit Beach is kids friendly and a family beach. The water of this beach is shallow and perfect for a swim for your little ones. Also, children can enjoy here other activities like sandcastle making, beach volleyball and a lot more.
---