Muscat has been an important trading link between the east and west and remains a major destination for cruises and trade vessels. The old charm still remains among the newer structures. The port city is different from the rest of the world is stubborn about its cultural preservations, but has culturally adapted to the needs of the 21st century.  It presents itself as a blend of both traditional and modern styles.  Couple this with the best continent and traditional restaurants and breathtaking family resorts in Muscat.
8 Top Resorts in Muscat, Oman
An exciting, fun and unique experience is waiting for you in Muscat. The top resorts in Muscat offers tourists the time of their life along with a memorable experience. Muscat is a one stop holiday destination that is on everyone's bucket list. It is known for its heritage sites, shopping places and resorts. So, when looking for a place to stay in Muscat, tourists can stay at one of the most luxurious and comfort resorts.
1. Shangri-La Barr Al Jissah Resort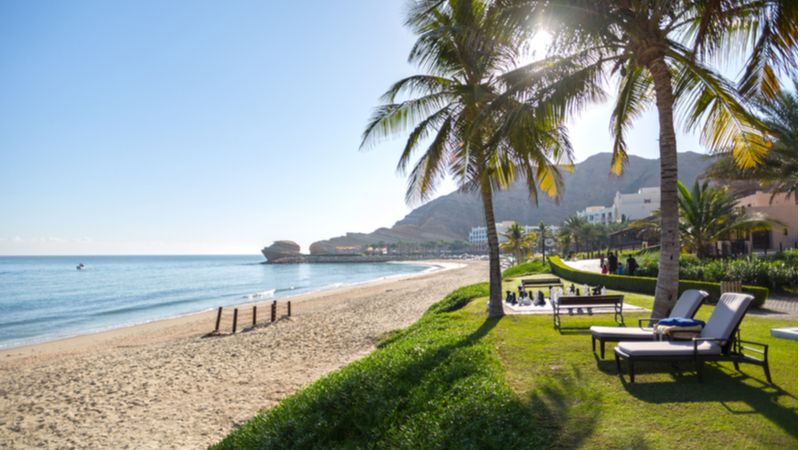 Shangri La Barr Al Jissah Resort in Oman boasts of a jacuzzi, swimming pool and private beach and offers modern accommodation. The resort features comfortable rooms and a lounge bar along with free public parking on site. Tourists can enjoy luxury massage treatments and beauty therapy at Chi, the Spa.  The resort offers free Wi-Fi, sauna and a fitness class along with facial and body treatments and free shuttle services.  The comfortable feel of every room at the resort is complemented by amenities like mini bars. Guests staying at the resort can wake up to a delicious breakfast at Samba and dinner at Capri Court every day.
Trip Advisor: 4.5/5
Location: OM, Al Jissah St, Muscat 100, Oman
Exclusive Features: Fitness class, Sauna and spa treatment
2. Muscat Hill Resorts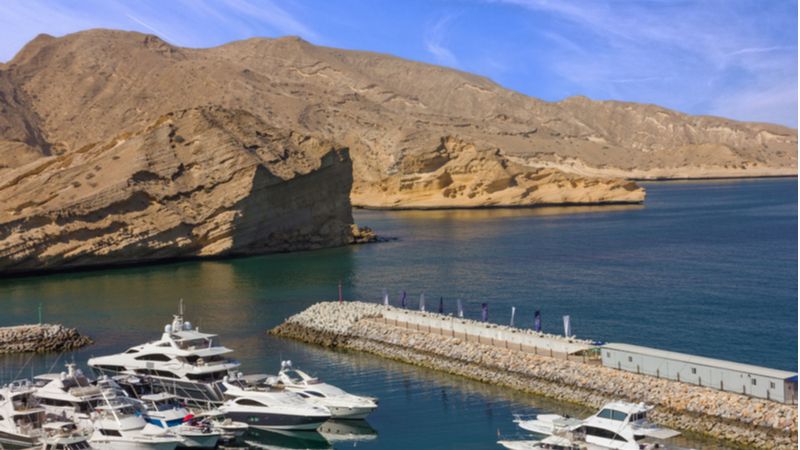 Muscat Hill Resorts, located within the private bay of Al Jissah, provides several rustic barasti style, air-conditioned huts on the beach with a dive centre. People are offered an experience to stay without phones and televisions.  The resort houses exclusive beach club, situated within its own private beach.  Tourists can make use of the WI-FI offered by the resort.   It is a breathtaking Mediterranean beach club with white décor and minimal finishing. The huts on the beach have open air bathrooms and private terrace. The resort has an amazing Mediterranean restaurant that serves a range of Mediterranean dishes along with Arabic cuisine and fresh seafood.
Trip Advisor: 4.5/5
Location: Muscat
Exclusive Features: Swimming pool, Beachfront and Bar
Suggested Read: Top Malls In Oman To Enjoy Shopping In The Country
3. Al Qurum Resort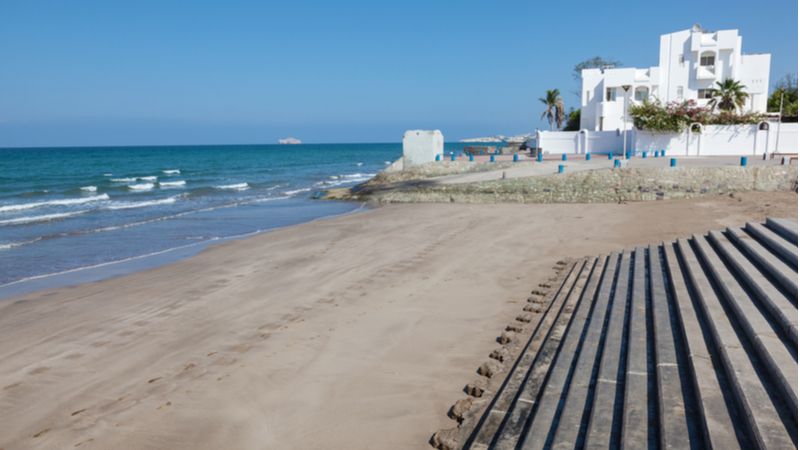 Al Qurum Resort is a comfortable resort in Muscat that provides a pool and private beach along with free Wi-fi. It is one of the best places to visit in Muscat as it offers a kid's pool, sun deck and sauna. The air-conditioned rooms have a mini bar, seating area and wireless internet access.  The guests can enjoy a drink at Al Qurum's bar and give their taste buds a treat of middle eastern and international style food at a restaurant.  Guests who want to dine out, there several bars and restaurants that serve a range of cuisines.  The resort will ensure their guests will have the best stay of a lifetime.
Trip Advisor:  3.4/5
Location: Muscat
Exclusive Features: Sun deck, sauna, mini bar and swimming pool
Suggested Read: Beautiful Islands In Oman To Kiss The Natural Beauty Of Nature
4. Masira Island Resort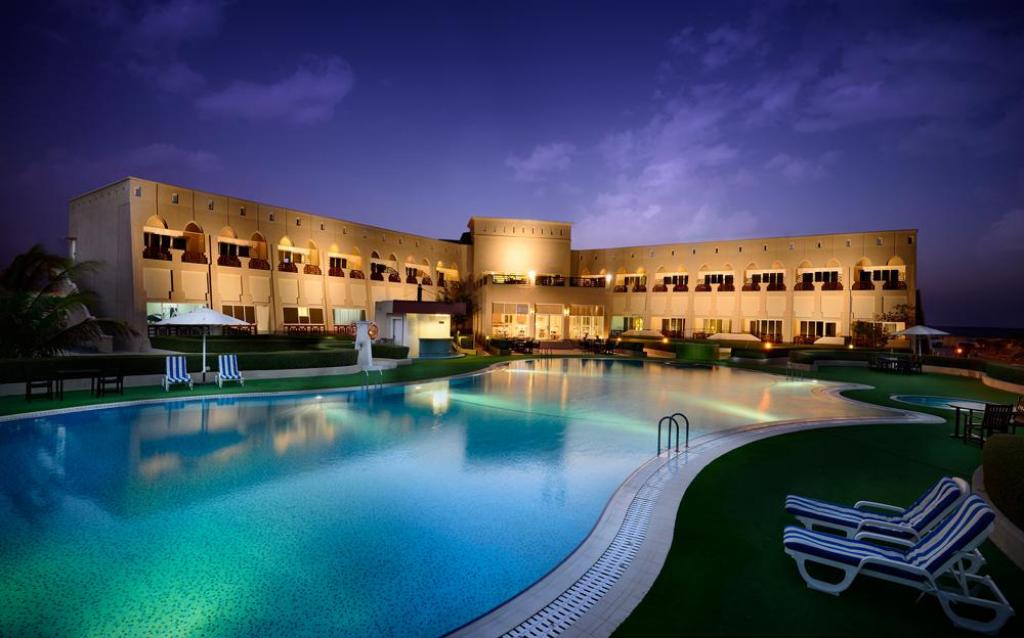 The resort is a blend of majestic and breathtaking landscapes, woven together creating a peaceful and happy atmosphere and memorable scenes.   It is one of the best resorts in Muscat, popular for its wildlife and isolated sandy beaches. It is a host to all Oman's nesting turtles and home to a large population of loggerhead turtles.  It is diverse and offers various nautical sports with excursions into the deserts and hills nearby. Tourists can have everything at their fingertips at this resort.
The island resort has a gorgeous boutique resort that provides well-appointed rooms, suites and chalets with the most amazing view of the Arabia sea, private balcony, pool and beach.
Trip Advisor: 4.5/5
Location:  Masira Island Resort, PO Box 135, Postal Code 414, Masirah Island, Sultanate of Oman
Exclusive Features: Nautical sports
Suggested Read: Hotels In Oman For A Joyous Stay
5. Millennium Resort in Mussanah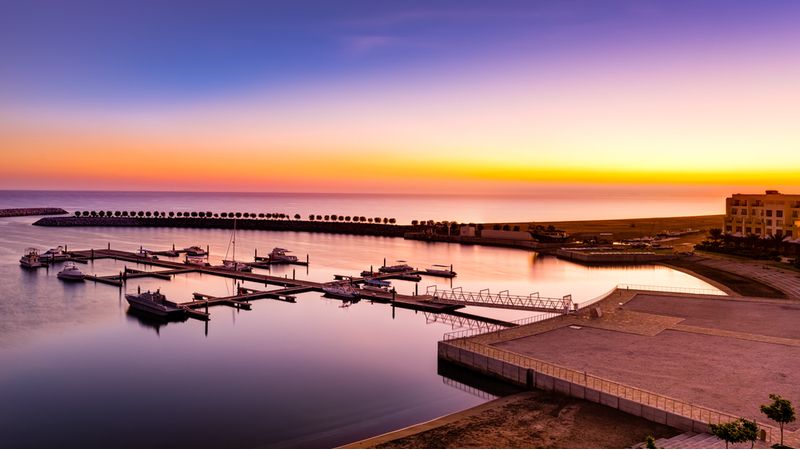 One of the top resorts in Muscat, Millennium offers its guests free WIFI, 4-star accommodation and its own private marina on the Gulf of Oman. The rooms are equipped with flat screen TVs and modern bathrooms.  The windows in every room are big, filled with natural light and decorated with earthy colors.  Each of them has a minibar along with a tea/coffee machine and tourists get a view of the Al Hajar mountains.  Millennium Resorts provides 24-hour reception and free parking.
The resort provides the best choice of multi- cuisine restaurants and bars, which makes it the one stop holiday destination for tourists from around the world.
Trip Advisor: 4.5/5
Location: OM, 300, Oman
Exclusive Features: Private marina
Suggested Read: Resorts In Oman For Its Majestic Beauty and Jewel Of The Human Eye
6. Shangri-La Al Husn Resort & Spa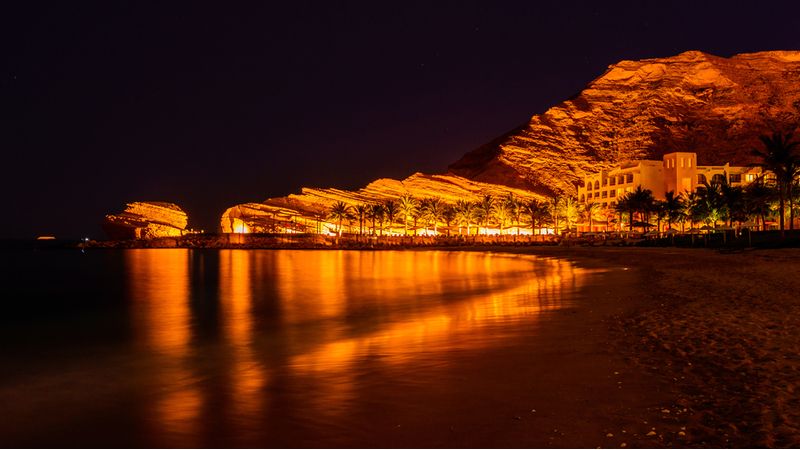 Shangri La Al Husn Resort and SPA provides a breathtaking view of the turquoise waters of the Gulf of Oman and is one of Muscat's luxury resorts.  A wealth of luxurious experiences right from laying around on a private beach to drinking tea in the afternoon to sunset cocktails is one of the many things offered by the resort.  It is one of the best weekend getaways for family and friends.  The resort has 180 rooms, with a balcony or terrace and butler service, 19 restaurants and bars and infinity pool. It is the perfect getaway from the hustle and bustle of the city.
It offers peace and tranquility to its guests, making it the most memorable experience of a lifetime.
Trip Advisor: 4.5/5
Location: Muscat 100 Muscat Muscat، 644, Oman
Exclusive Features:  Private Beach
7. Al Bustan Resort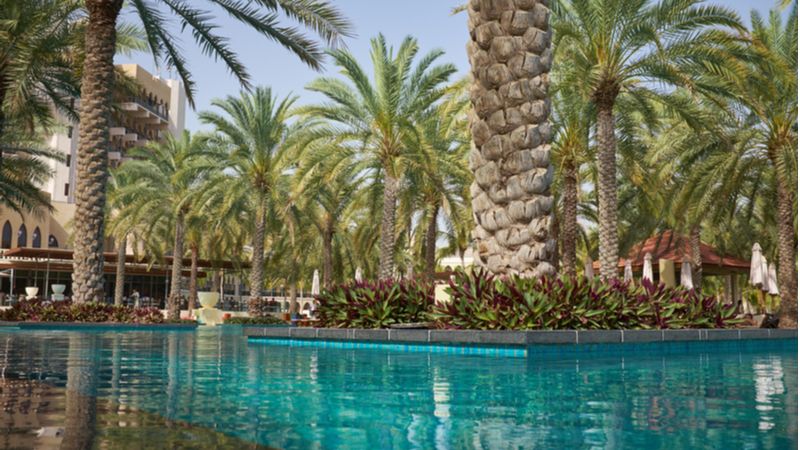 The luxury 5- star resort provides a one-of-a-kind experience, showcasing Omani hospitality, set against the Al Hajar mountains. The resort has the longest private beachfront with fancy rooms and suites. Guests are provided a range of spa treatments with spacious treatment rooms and ladies only member area, which includes a private beach. Guests can enjoy several fun activities like reef snorkeling, table tennis, beach soccer or arts and crafts. Kids can enjoy the cultural workshops and Arabian tales story telling.
It is the best vacation or weekend getaway anyone can think off. Kids will definitely have the best time of their lives. With everything at one's fingertips, what more can one ask for.
Trip Advisor: 5/5
Location: OM, Al Bustan St, 114, Oman
Exclusive Features:  Spa Treatments
Suggested Read: Best Beaches In Oman: An Expedition To Serenity Away From The Humdrum Of Cities
8. Ramee Dream Resort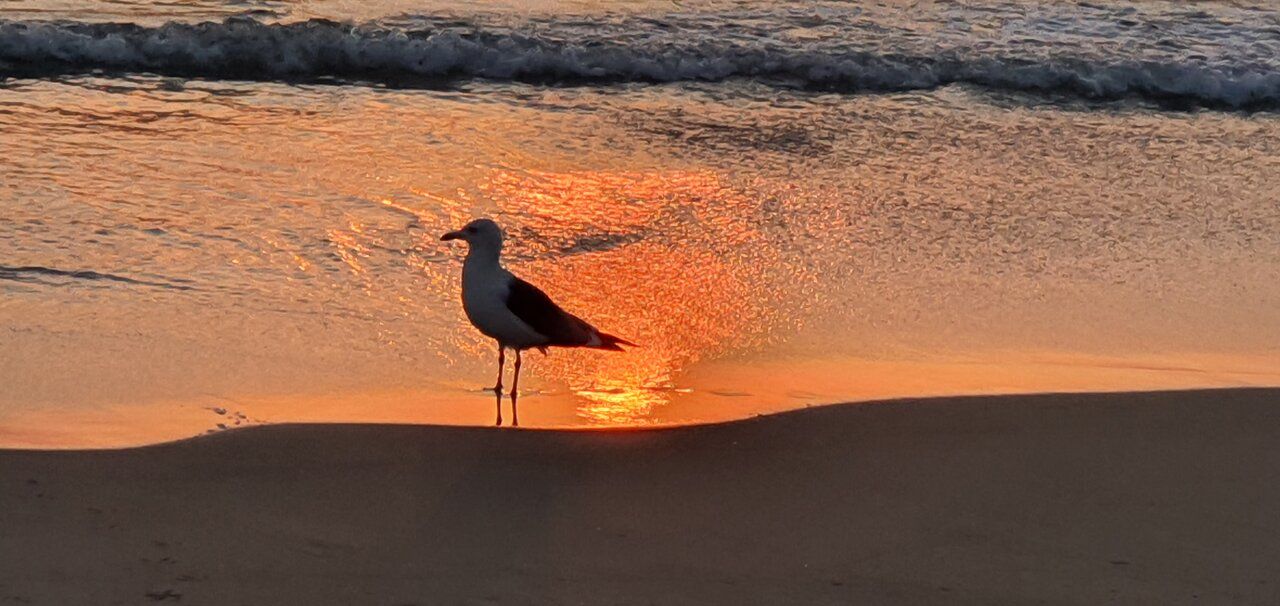 Ramee Dream Resort situated close to the Gulf of Oman, lives up to its name and is an ideal getaway for weekends, birthday parties and business events.  It is a 15-minute drive from the airport. One of the best things to do in Muscat is to refresh oneself with the ideal swim, workout at the gym or reading a book in the library.   Guests can choose from the 3 categories of rooms and several activities offered at the resort.  One can binge at the buffet or feast on the a la carte and enjoy the cuisines served at the restaurants.
With a library filled with books, with a gym to burn those extra calories, the resort is an absolute dream come true. It is the best getaway from the noisy city or to take a break from one's hectic schedule.
Trip Advisor:  4.5/5
Location: Way 6405 Seeb Muscat OM، 121, Oman
Exclusive Features:  Gym, Library and Pool
Suggested Read: Fun Things To Do In Oman To Bring Out The Excitement in Every Tourist
Wedged between mountains and oceans, old forts and museums, the gentle city of muscat is a delight to visit. When planning to book Muscat flights, tourists should stay at some of the best resorts. It is a once in a life time experience as such opportunities come only once. It is one of the best one stop holiday destination every tourist should have one their bucket list of places to visit. Apart from the activities in the resort, there is so much to do in Muscat.
FAQs
Q.1 Which are some of the resorts people can stay in when visiting muscat?
Muscat is one the most charming holiday destinations people should visit at least once their lifetime. When planning a trip to muscat, people can stay at some of the fanciest resorts like the muscat hill resorts, Al Qurum resort and Shangri La Al Husn resort and spa.
Q.2 What are some of the facilities offered by the Ramee Dream Resort?
The resort lives up to its name by offered the best services and facilities like gym, library and pool.
Q.3 What is the best time to visit Muscat?
The best time to visit Muscat is between November- March. It is known for its resorts, historical sites and shopping malls.
Q.4 How many days can one spend in Muscat?
Depending on the visa given, tourists can spend up to 2 –6 weeks. It is a once in a lifetime experience.
Q.5 Is it safe to travel to Muscat?
Yes, Muscat is a safe place to travel but the only thing tourists should remember is to be dressed appropriately.
Q.6 Which resort in Muscat offers spa treatments?
Al Bustan Resort offers a unique experience tourist will remember for a long time. Tourists can enjoy a perfect spa treatment.
Q.7 Does Millennium Resort in Mussanah have its own private marina?
With free parking and 24-hour reception service, the resort does have its own private marina.
Q.8 What are some of the things to do in Muscat?
Sailing, sunset cruises and whale watching are some of the things to do in Muscat.
---