Goa is the ultimate party destination for all and it's also a haven for all our water babies who can't resist the pull of the shimmering blue water. Well, how would you feel about going on one of the cruises in Goa, where you'll have a combination of the two? You can party hard at these fun cruises as you sail in the crystal-clear sea. Someone has rightfully said that watching a sunset from a cruise is far better. Get ready to indulge in the time of your life on these fun and exciting cruises and witness this state at its finest from a different perspective. From the glorious views to the stunning attractions, a cruise tour is a must when traveling to this tropical destination.
Best Cruises in Goa: Sail Towards the Sunset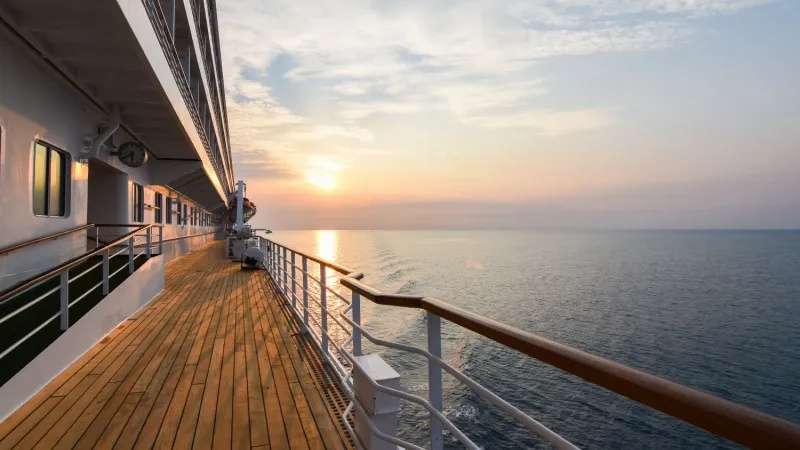 Cruising in Goa is an adventure activity that you'll never get tired of because of the numerous options available here from river cruise to sea cruise or cruising in a houseboat, and so on. You can either take a cruise tour for a day or stay on a cruise for a few days for an even more exciting experience. Regardless of what you decide, you'll have a gala time indulging in this fun activity.
Here are the cruises in Goa you should opt for:
Dinner Cruise
Sunset River Cruise
Deltin Royale Casino Cruise
Catamaran Cruise
Personal Cruise
Houseboat Cruise
Luxury Cruise
Floating Dine-in Party Cruise
Backwater Cruise
Island Cruise
1. Dinner Cruise: Scenic Views Paired with an Entertaining Time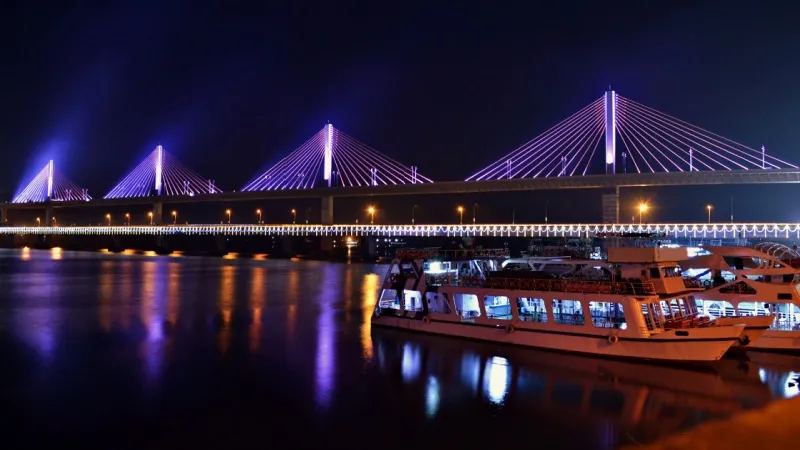 A cruise in the Mandovi River is one of the top attractions in Goa because of the serene and blissful vibe of the entire experience. There's something absolutely enchanting about a dinner cruise, when the whole city's illuminated and the moonlight reflects on the water creating unique patterns. This dinner cruise in Goa would begin from the jetty in Santa Monica and cruise in the Mandovi river. You can enjoy dance forms like Dekhni and Fugdi, enjoy a scrumptious dinner, and watch the famous tourist attractions, such as Adil Shah Palace, Miramar shoreline, the Promenade, and so on. You can spend the entire night dancing and singing with your loved ones against the tranquil backdrop of the serene water.
Timings: 8:30 P.M onwards on Wednesday and Saturday
Activities:
Live band
DJ
Folk dance and music
Karaoke
Facilities
Quality boats
Expert crew
Safety
On-board bathrooms
Meals: Welcome drinks, buffet dinner, snacks
Ideal for: Family and couples
2. Sunset Cruise: Revel in Goan Vibes as the Sun Sets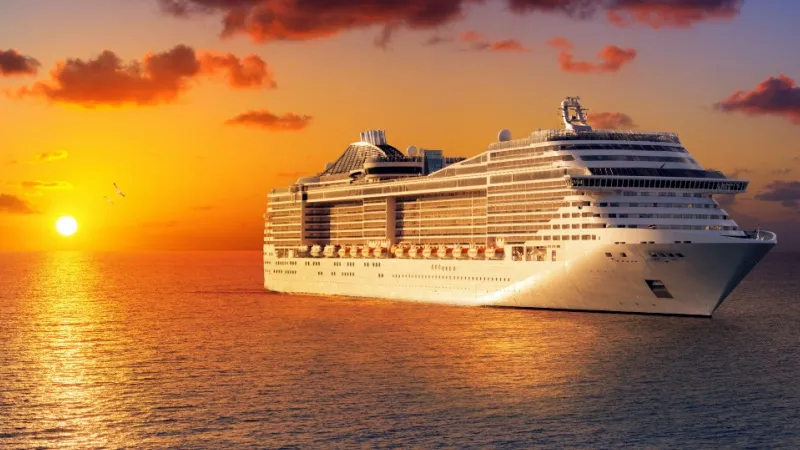 Going on a cruise during sunset has to be the most magical time to indulge in this activity. It's among the best cruises in Goa because it offers you the best of both worlds. You can enjoy the scenic beauty of the river in the daylight and then watch the sky take an orange hue as the sun sets and night descends. The cozy vibe of spending romantic time on a cruise as the cool breeze plays with your hair and the soothing surroundings with the hustle and bustle of the city left behind is a major plus point of any trip. The famous tourist attractions, like Murmugao Port and the Promenade would glow with the light of the setting sun, adding an extra layer of beauty to them.
Timings: 5:30 P.M to 7:30 P.M
Activities:
Goan dance and music
DJ
Sightseeing
Fun games
Facilities:
On-board bathroom
Professional crew
High quality boats
Safety and security
Meals: N/A
Ideal for: Family, friends, and couples
---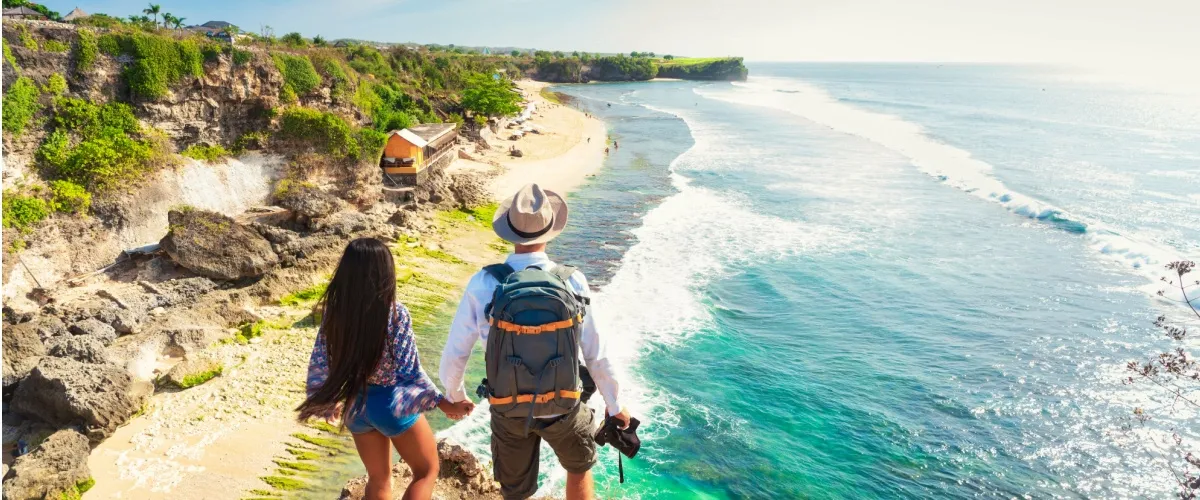 Honeymoon in Goa for a Blossoming Romance Between Newlyweds
Imagine strolling hand in hand on secluded beaches, sharing intimate moments under swaying palms, and indulging in delectable seafood by candlelight. Goa offers all this and more, making it the ultimate destination for couples celebrating their new journey together.
---
3. Deltin Royale Casino Cruise: Enter an Opulent World Over Water
If you wish to step into a world where you can experience a rich way of life, then this cruise casino in Goa is the right way to go. The entertainment quotient of this journey would be a cut above the rest because you'll have several casino games to indulge in. From Rummy and Poker to American Roulette and Blackjack, you can enjoy it all while soaking in the luxurious setting of the cruise. Apart from this, there'll be international dancers, comedy shows, live performances, and a lot more. You can consider this cruise ship in Goa as an all-inclusive one, where entertainment, food, and sightseeing are all covered.
Timings: 24 hours
Activities:
Casino
Comedy shows
Live performances
Dance
Rock music band
Facilities:
Live tables
On-board bathrooms
Professional crew
Seamless experience
Meals: Vegas Restaurant for food and drinks
Ideal for: Family and friends
---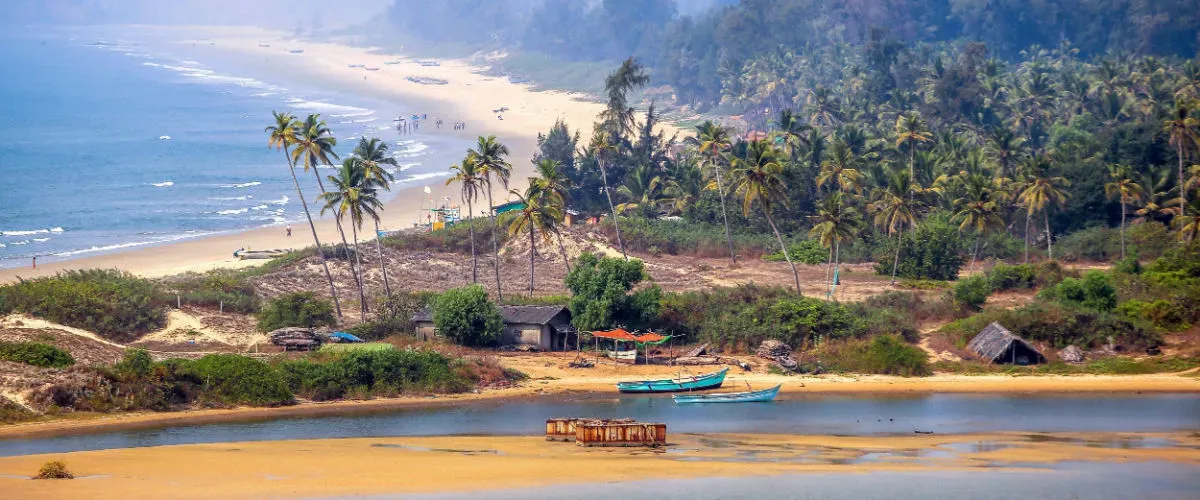 Places to Visit in Goa: Explore the Best Attractions in Goa
Goa has always been the go-to destination for couples, friends, and family. The places to visit in Goa are tempting and alluring, known for their beachy vibes, scenic beauties, and fun activities that engage people from all walks of life.
---
4. Catamaran Cruise: Enjoy Cruising in a Banana Shaped Boat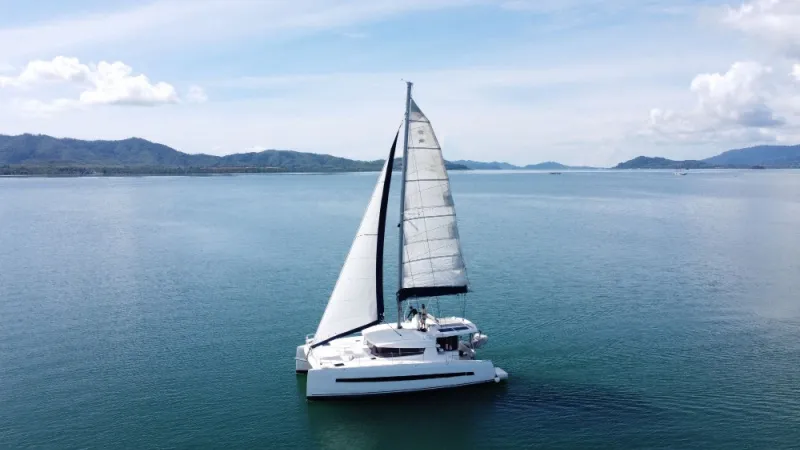 Catamaran cruise, a native of Goa is a must try activity in this state because this unique banana shaped boat is perfect for a relaxed and laid-back time. These boats are ideal for the Goan sea and are structured in a way that they can navigate in the water with ease. Due to all these amazing characteristics, this cruise is gaining popularity among tourists. It'll offer you a chance to experience the beauty of the Arabian sea and travel in style. It's one of the best water sports in Goa that you'll have the chance to indulge in.
Timings: 10 A.M to 5 P.M
Activities:
Facilities:
Spacious deck
Meals
Safety crew
Professional staff
Meals: On-board dining options
Ideal for: Families, couples, friends
5. Personal Cruise: Enjoy Secluded Time with Your Partner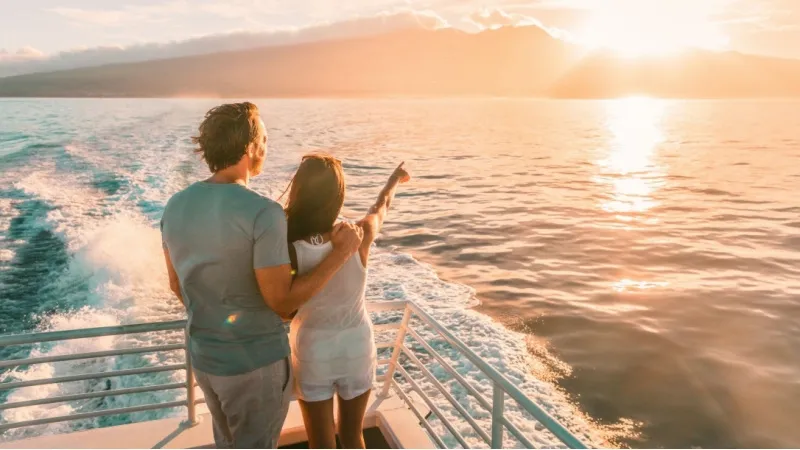 If you're on your honeymoon in Goa, then a personal cruise is the way to go. You can enjoy all the luxuries of a cruise without the hubbub of other tourists onboard. It'll just be your and your partner and you can revel in each other's company and spend romantic time. These cruises are perfect if you're looking to celebrate an occasion, such as anniversaries, birthdays, etc. Since this boat cruise in Goa is available in different sizes, you can opt for the one that suits your purpose. You'll have all the basic amenities like any other cruise, so it's undoubtedly a win-win situation. A private cruise sounds much more romantic, after all.
Timings: N/A
Activities:
Facilities:
Washrooms
Music system
Bedroom
Living room
Meals: N/A
Ideal for: Couples
---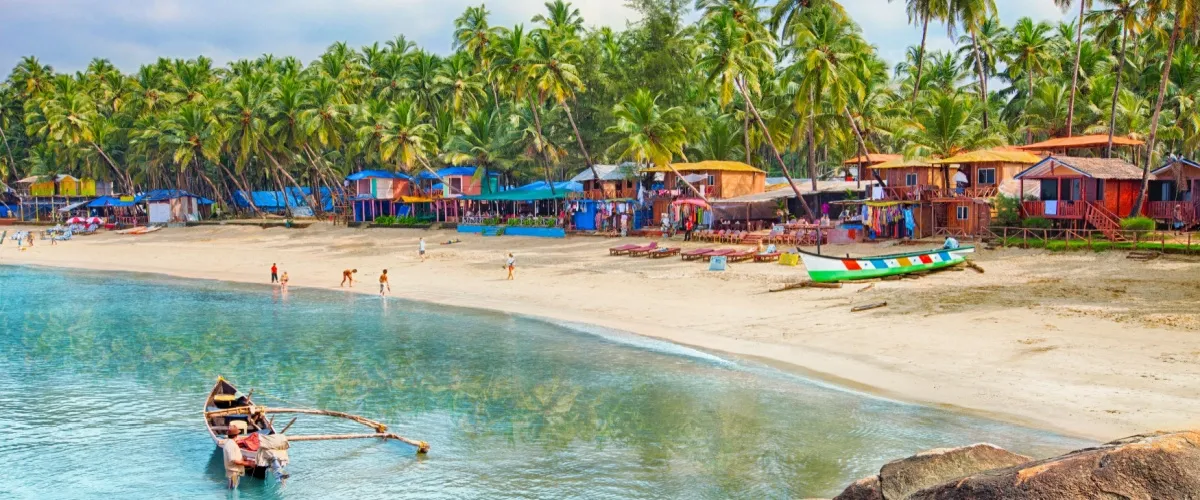 Beaches in Goa for a Fun and Exciting Time on the Sandy Shores
A relaxing holiday awaits as you make your way to the picturesque beaches in Goa. Get sun tanned, stroll along the sandy shores, enjoy the sea breeze, and play around in the waves because that's the only way to enjoy a holiday in Goa.
---
6. Houseboat Cruise: Experience all the Goan Vibes Right Here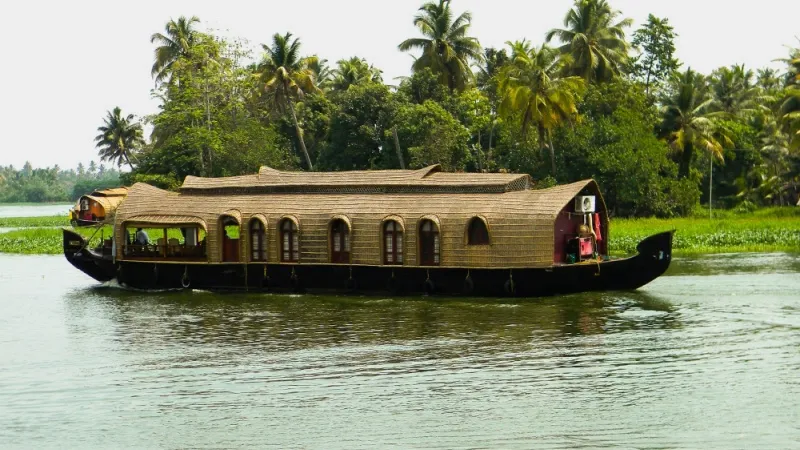 Going for a cruise on a houseboat is the ultimate experience because it's so much more than a normal cruise. The rustic yet lavish ambiance of this cruise is class apart and it starts from the Chapora Fort and would travel across various villages and churches during the journey. As you move towards the ocean from the backwaters, you can spot dolphins and other colorful fishes swimming alongside the boat. This is one of the top cruises in Goa that might appear ancient and old from the outside, but its interior tells a different story altogether, equipped with modern amenities and luxurious facilities. So, if you wish to truly immerse yourself in the Goa fever, then cruising in the water on a houseboat is a fun and exciting way to do so.
Timings: 1 P.M to 4 P.M
Activities:
Dolphin spotting
Sightseeing
Fishing
Bird watching
Facilities:
Expert crew
Safety measures
On-board bathrooms
Meals: On-board dining
Ideal for: Families and couples
7. Luxury Cruise: Live the Cruise Life in Style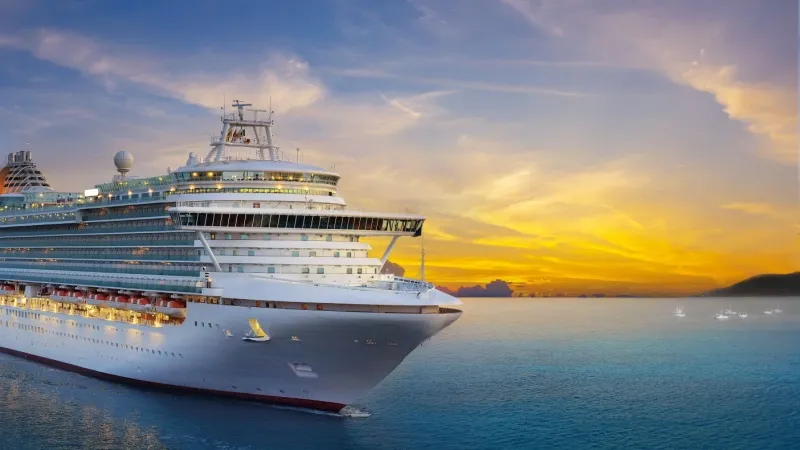 One of the things to do in Goa is book a luxury cruise, which would be worth every penny, trust me. As the name suggests, this cruise is a notch higher when it comes to offering luxurious amenities and facilities. Sail into the open sea and indulge in several thrilling water sports and other activities that will keep you engaged for hours. You can also opt for a private yacht or speedboat to try these water activities if you have the adventurous bone in you. Otherwise, you can simply relax in the lavish lifestyle of the boat and feel a sense of calmness wash over you as the lulling water soothes you. With top-notch amenities to offer the best experience that you can ever ask for, these luxury cruises are a must try.
Timings: N/A
Activities:
Facilities:
On-board washrooms
Professional crew
Safety experts
High quality gear
Meals: On-board dining
Ideal for: Families, couples
---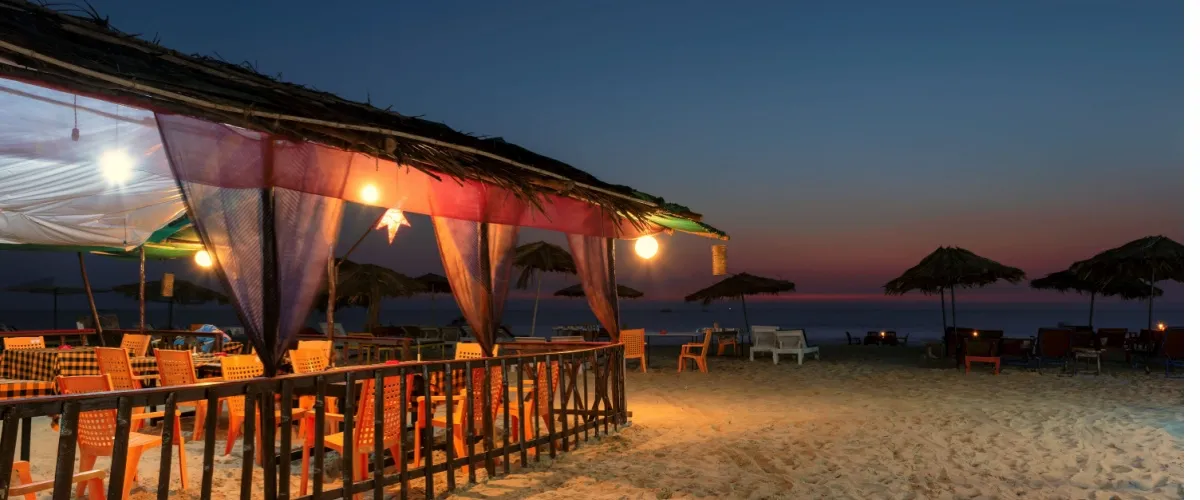 Delve into the Nightlife of Goa for a Memorable Time
Goa's nightlife feels a lot like a celebration of life because you'll be enjoying yourself to the fullest, you can feel your heart beats syncing to the beats of the music, and the energy pumping through your veins.
---
8. Floating Dine-in Party Cruise: One of the Top Cruise Party in Goa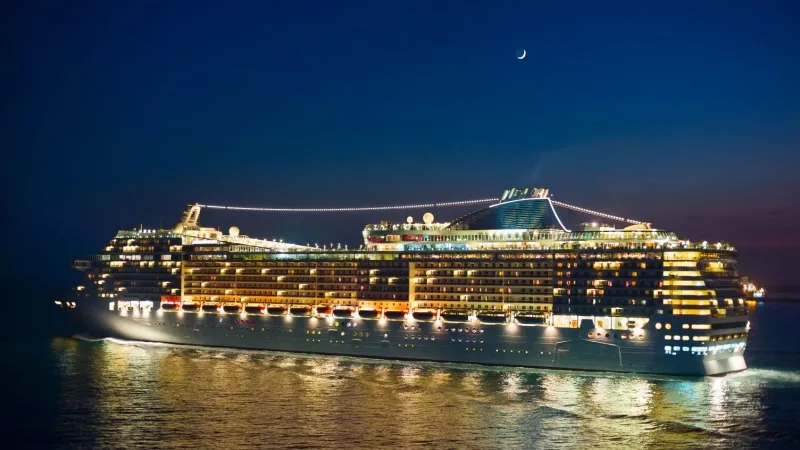 Even though all the cruises in Goa covered till now offered dance and music, when it comes to the party cruise, nothing can beat the upbeat vibe of this activity. From dining to entertainment, everything's at a larger scale to acquaint you with the party life of this state. You can dance your heart out to the loud beats of the music while munching on delicious snacks and refreshing drinks. What makes this luxurious activity even more exciting is the gorgeous attractions passing by as you sail further into the sea. Partying in the middle of the sea is a whole other feeling, one that you'll forever cherish in your heart.
Timings: 9 P.M to 11:30 P.M
Activities:
Dance and music
Sightseeing
Facilities:
Complimentary drinks
Authentic Goan cuisine
Luxurious amenities
Expert crew
Meals: Dinner and complimentary drinks and snacks
Ideal for: Friends and couples
9. Backwater Cruise: Soak in the Serenity of the Mandovi Banks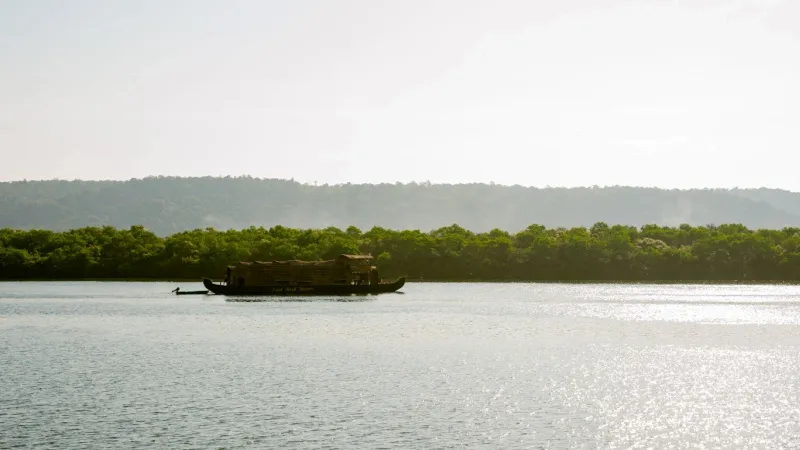 It's time to delve into a unique experience with a cruise in the backwaters of Goa along the Mandovi banks. Sail past Old Goa and Chorao and Divar Islands. This cruise, also known as Shantadurga can accommodate 150 passengers at once and would take you on a tour of the hidden side of this state, which is nothing like the party hub that we recognize Goa as. With numerous entertainment activities like spotting dolphins, crocodiles, and admiring the thick mangroves, there's a lot to look forward to during this journey.  It'll rejuvenate your soul and refresh your mind to energize you to explore more of this lively destination.
Timings: 9:30 A.M to 4 P.M
Activities:
Spotting dolphins and crocodiles
Learn about spice production
Elephant ride
Bird watching at Dr. Salim Ali Bird Sanctuary
Facilities:
Traditional Goan cuisine
Quality boat
Accommodates 150 passengers
Meals: On-board dining
Ideal for: Family, couples
---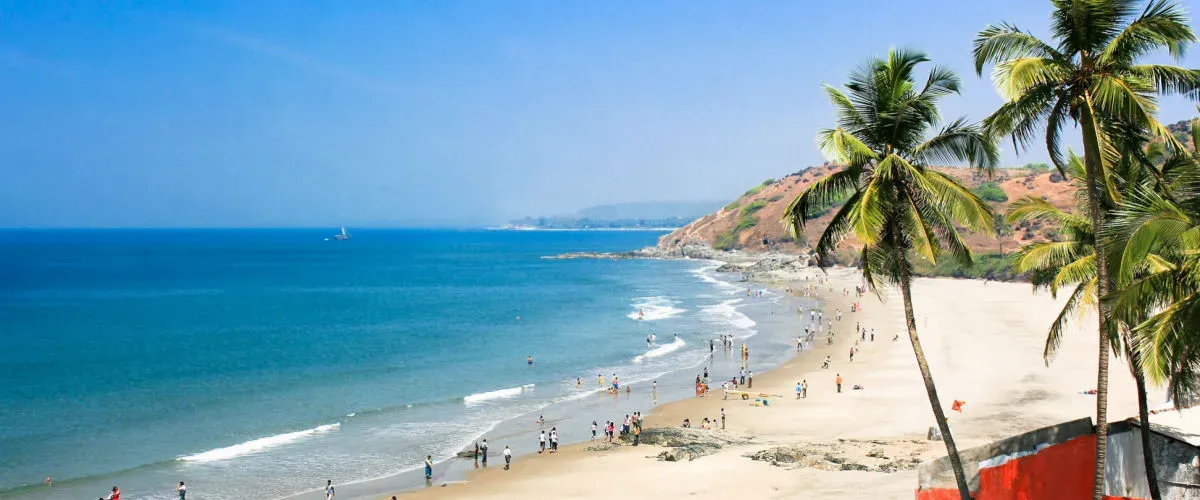 Fun Things to Do in Goa: Enter the World of Adventure Activities
One can also experience a wide range of outdoor things to do in Goa, from spice plantation tours to water sports, and visitors can indulge in the state's famous Indo- Portuguese cuisine.
---
10. Island Cruise: Island Hopping at its Best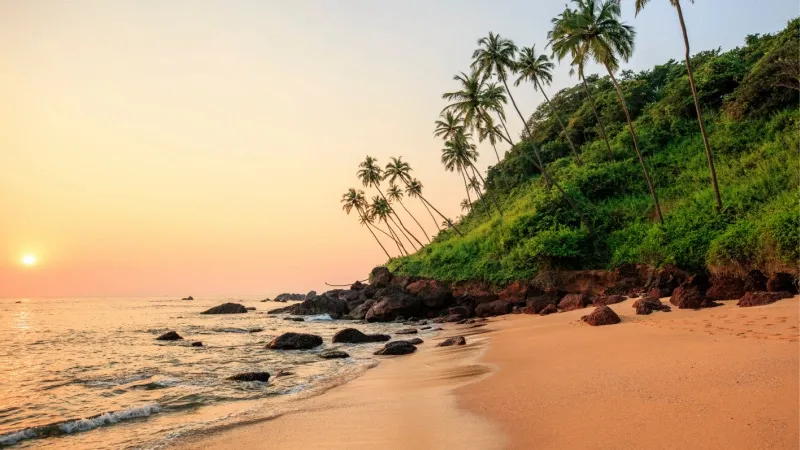 The beaches in Goa are without a doubt a sight to behold, but if you're looking for a more unique approach to your Goa vacation, then this island cruise will be the perfect addition to your itinerary. Hopping from one mesmerizing island to another with scenic views and fun activities, you'll surely have a gala time. You can go snorkeling or indulge in other watersports under professional guidance and make the most of this opportunity. The barbeque lunch amidst the verdant greenery, shimmering blue water, and sandy shores adds a wholesome feeling that will remain etched in your memories forever. So, don't think twice before booking an island cruise in Goa.
Timings: 9 A.M to 3 P.M (North Goa guests) and 10 A.M to 2 P.M (South Goa guests)
Activities:
Snorkeling
Spotting dolphins
Sightseeing
Facilities:
Professional crew
Safety measures
High quality watersports gear
Meals: Barbeque lunch
Ideal for: Friends, family, couples
These were some of the best cruises in Goa that you can book for your next trip to this state. There are several options to choose from depending on your mood and travel companion. So, you can go for a party cruise, sunset cruise, personal cruise, or any other type available because regardless of your choice, you'll undoubtedly have a memorable time here. Sailing into the water with glorious views ahead of you and natural beauty surrounding you from all sides acts as a much-needed retreat from reality and an escape into a dreamy world where everything's perfect. So, book our Goa cruise tour packages right away and discover new horizons.
FAQs
Q1. What is the most famous cruise in Goa?
The most famous cruises in Goa are Sunset cruise, Dinner cruise, Party cruise, and Luxury cruise. These are the most sought-after cruises that one must book during one's trip to Goa.
Q2. Is cruise in Goa worth it?
Yes, a cruise in Goa is definitely worth it because the experience of sailing into the sea or river and watching the gorgeous attractions pass you by is a completely surreal feeling. It's a once-in-a-lifetime experience.
Q3. Are there cruises in Goa?
There are several cruises in Goa, both river and sea cruises, that offer the most delightful experiences to the guests. You'll create unique memories once you delve into this exciting activity.
Q4. How many ports are in Goa?
There are two ports in Goa, Mormugao Port and Panjim Minor Port. Mormugao is the chief port in the state.
Q5. What is a cruise party in Goa?
A cruise party in Goa refers to a fun activity where you can enjoy the upbeat and lively vibes and dance to the fun beats of the music while sipping refreshing drinks and delectable dishes on a cruise.
Q6. How many types of cruises are available in Goa?
You'll come across a variety of cruises in Goa, from sunset cruise and luxury cruise to dinner cruise and backwater cruise. The unique options here spoil you for choice and enrich your experience even more.
Q7. Which are the famous luxury cruises in Goa?
If you're looking for luxury cruises in Goa, then Deltin Royale Casino Cruise, Casino Pride, and Houseboat Cruise are the perfect options. They offer all the amenities of a cruise but on a larger and luxurious scale.
Q8. Is it possible to stay on a Goa cruise?
Yes, some of the Goa cruises allow you to stay on them for a few days; however, you'll have to book the package in advance. Staying on a cruise has several benefits, including the complete experience of enjoying the cruise life.
---