The Middle East is the shopping capital of the world with its shopping events in Dubai and other major cities. Beirut, a major city in the middle east is the capital city of Lebanon and a one stop holiday destination. People from around the world love visiting the historical Mediterranean cities filled with modern infrastructure and amazing tourist landmarks. Along with being a cultural hub in the middle East, shopping in Beirut is an important part of a tourist's experience.
Shopping is always different in various cities and countries as the markets and malls have a charm of their own and of course, the architecture is absolutely breathtaking. People should experience these things when on vacation as it not something every city or country offers.
A Simple Tour Of Shopping In Beirut For Local And International Merchandise
It has been a dream for several tourists to shop in Beirut. The selection of places to shop is cast as people often find a selection of clothing of various stylistic trends. One of the most popular shopping centers is the Beirut Mall filled with recreation areas, popular restaurants and cafes.  Youngsters who visit the center enjoy the attractions and have the best time of their lives.  With the historical visits around the city, shopping is a stress buster for several people.
The experience of shopping in another place is a different and unique. It opens up one's eyes to how shops sell their products and how things are done. Like mentioned earlier, it is a once in a life time chance to see the world.
1. Downtown Beirut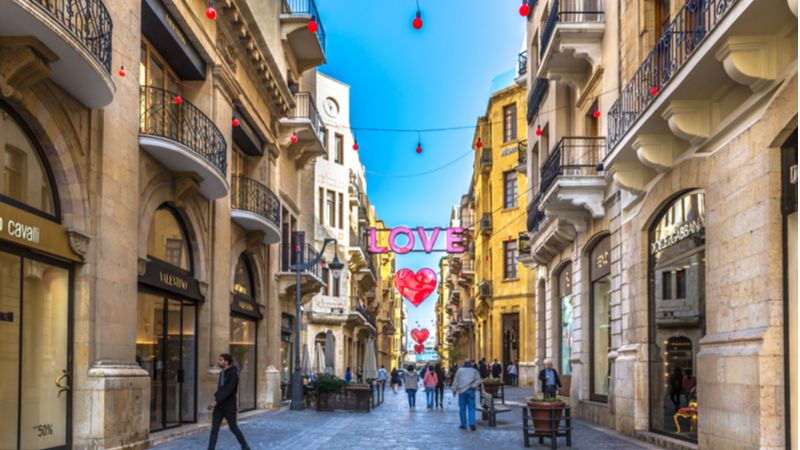 A range of merchandise are sold by international fashion brands and labels at Downtown Beirut. The most common thing to shop for are international clothing brands and visiting the accessories stores.  Beirut Shopping is not complete without visiting the Beirut souks as it is one of the major shopping places with over 200 shops, 25 restaurants and café; and a cinema complex. Tourists can visit the farmer market in the area that is open once a week, to buy their produce.
Beirut souks have a historic past as they used to be traditional medieval souks or markets. The best place to buy antiques is Saifi village in Beirut central district as tourists to buy these boutiques. The  artisan stores in the area are a must visit.
Location: Beirut
Timings: NA
2. Hamra & Achrafieh
Hamra Street is said to be a post war trendy neighborhood. It is the one stop destination and shopping hub for tourists in the city. The street is said to the best multicultural destination with retail stores, bars and restaurants. It is the best way to enjoy a vacation. One of the oldest parts of the city, Achrafieh is a market people can explore the traditional past of Beirut.  Apart from visiting the museums, churches and historical architectural wonders, shopping is the best thing to do. The ABC mall in Achrafieh is one of the best places to shop in Beirut for its beauty products, clothes and other accessories. If you are looking for something luxurious, then this is the place to shop.
Location: ABC, Alfred Naccache STR، Beirut, Lebanon
Timings: 12 pm- 12 am
Suggested Read: Shopping In Lebanon: A Detailed Guide To The Best Souvenirs & Souqs In The Country
3. Bourj Hammoud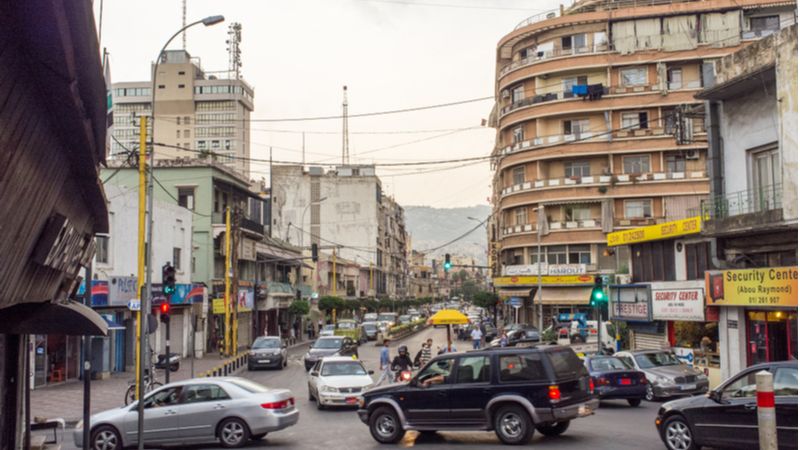 Bourj Hammoud is one the ideal tourist attractions in Beirut, as it is the best to shop for jewelry, clothing, art and crafts, antiques, vintage items and old records. Th Armenian hub of the city has some of the best Armenian restaurants along with shops to discover on Verdun and Rachid street in Beirut. Tourists can explore the supermarkets situated all over the city.  Even though Beirut doesn't have any shopping malls, the unique and old shops are the real charm of the city. So, when thinking of Burj Hammoud, one of the best things to buy in Beirut is jewelry.  Jewelry shopping is a must for women who love wearing all kinds of ornaments.
Location: Beirut
Timings: NA
4. Al-Tayeb Market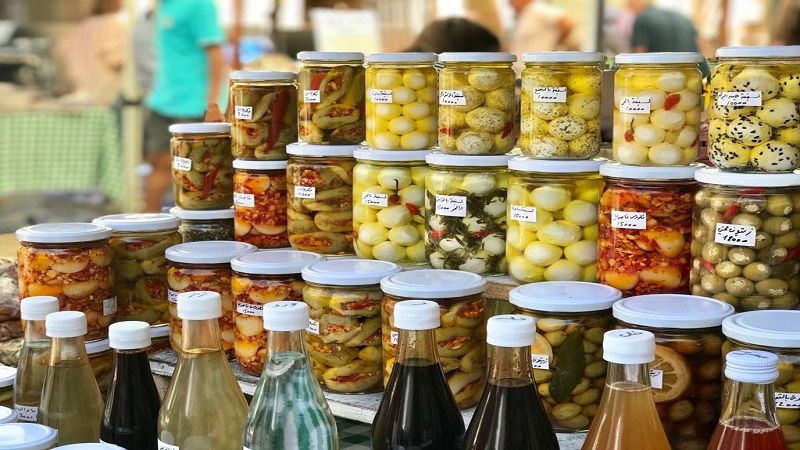 Al Tayeb is an open-air farmers market, that runs all year round on Saturdays, where one can buy all kinds of farm products and crafts made by the local masters.  The market prices will be a pleasant surprise as It will be a catch for the travelers looking to buy quality and affordable products. People roaming around the unusual souqs in Beirut will have fun. Those going to d'Orient store get to see a range of household goods in national style.  Tourist can buy everything from tiny pieces of furniture, home decorations, handmade dishes and textiles. All the products are one of a kind. It is an experience of a lifetime people should never miss out on as shopping in a new city is different and new.
Location: Armenia, Beirut, Lebanon
Timings: 9 am- 2 pm
Suggested Read: Food In Jordan: For Your Culinary Adventures In The Kingdom
5. Baalbek Halabi Bookshop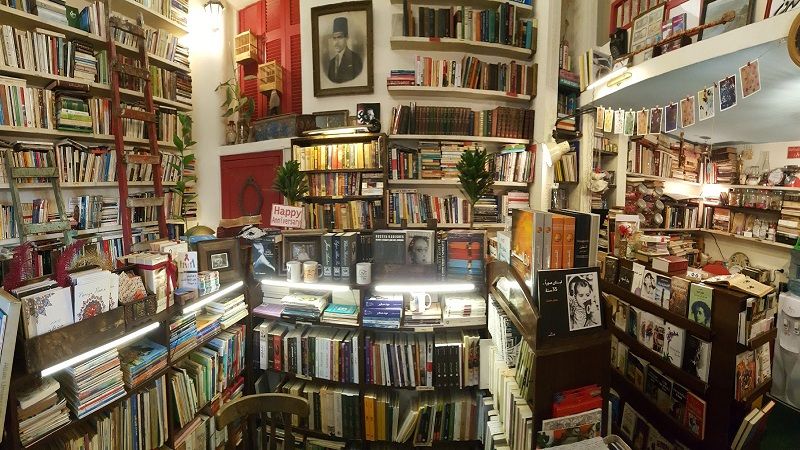 Are you can avid reader? If you are then the best place for you is Baalbek Halabi Bookshop, as it sells rare copies of exotic books.  Along with second hand and new books, the bookshop also sells old posters, retro writing devices like typewriters, photographs and all kinds of Lebanese literary memorabilia. The shop is an unusual bookstore in Beirut that sells unique products, that will not be found anywhere else in the world especially when it comes to a retro typewriter and traditional souvenirs along with old posters. It is definitely worth a visit and should not be missed out on. When it comes to precious items that were once a upon a time a difficult buy, what more can one ask for? It makes it the best trip to remember and of course, boast about with family and friends.
Location: Beirut, Kaskas, El-Horge 57, Rue Jalloul 77, Nahhass Building، Beirut, Lebanon
Timings: 9:30 am- 6 pm
Best Things To Buy In Beirut
1. Kaftans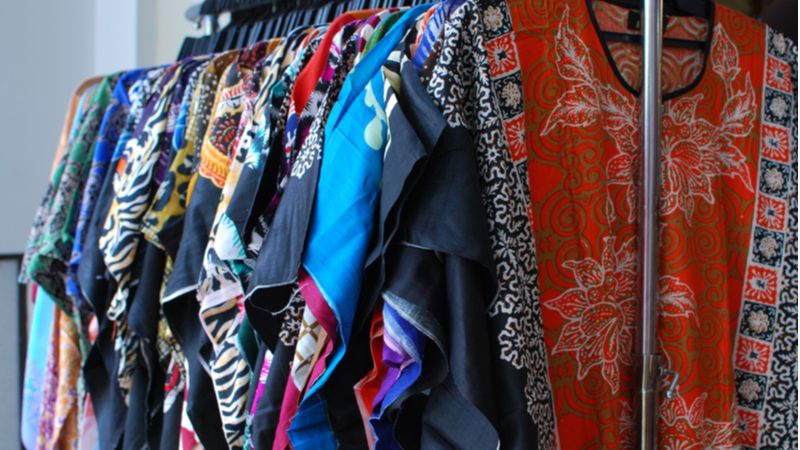 Have you ever seen the intricate work and designs on the clothing in Beirut? It is absolutely stunning and is not something any other individual would be able to make. Hence, one of the things to do in Beirut, is to shop for a kaftan, as it is once in a life time opportunity to visit the markets. Tourists can buy the best silk products like ornamental, refined and lavish kaftans at affordable prices. When it comes to adding color and variety to one's wardrobe, kaftans are the right fit.  Made from silk voile linen, velvet, jacquard and other fabric products, Kaftans last long.  It is a once in a life chance to shop for something unique, so one should not miss out on such things. What more can anyone ask for in terms of having the best time shopping in a different place?
Suggested Read: Top Cafes In Lebanon To Enjoy Frothy Coffee & Quick Bites
2. Local Wine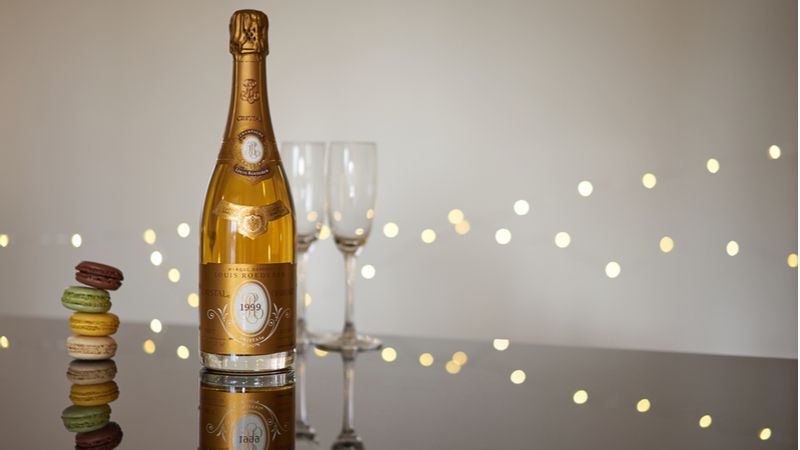 Beirut is said to be one of the oldest places that makes the best wine in the world. You have no idea what you are missing out on if you haven't tasted wine here. One of the things to do is shop in Beirut for wine. Beirut is known to make over 6 million cases of wine and send it to various parts of the world. If you study the history of wine making, you will learn about the Israelite prophet Hosea said that people will age as the wine and will dance to the fragrance wine has. The winemakers use French grapes to make wine.  Cinsaut, Carigan and Grenache are some of the varieties used to make wine. So, drink some wine and make your travel experience the best ever. What more can one ask for when on vacation in a place like Beirut? It is not something any other city or country offers its tourists.
3. Spices And Oriental Fabrics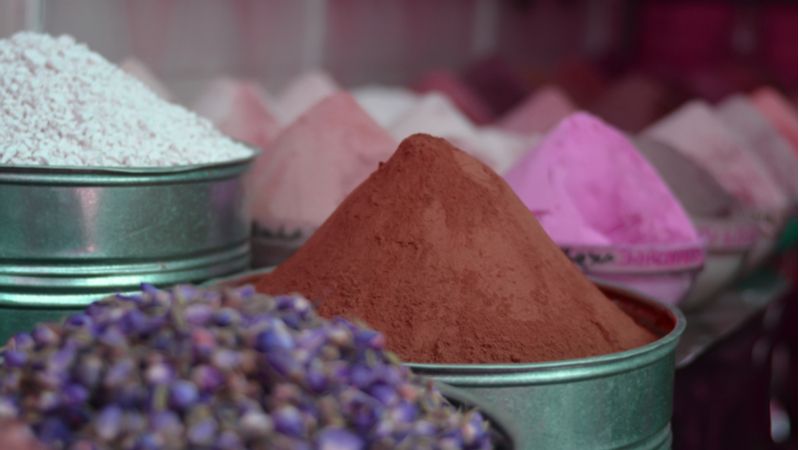 When traveling to Beirut in May or November, one should visit Suk Al Bargut, the most peculiar and picturesque oriental market.  Tourists will find several aromatic spices, oriental fabrics as a part of Arab's fashion. It is one of the best food destinations in the world as it has some of the yummiest Lebanese sweets like baklava, a Turkish origin, highly popular across the Arab world. You will also find Kaftans and abayas as a typical Lebanese dress. Kaftans are comfortable clothing made out of silk or cotton and bright colors. They are short sleeves, open in front and vary in length. The traditional kaftans are knee length and were highly fashionable back in the day. When one needs a break from shopping, they can always go and have coffee at a cafe in Beirut. It is something one can boast about with their friends and family.
Suggested Read: Shopping In Saudi Arabia: Top Souvenirs And Gifts Worth Buying In The Country
4. Home Décor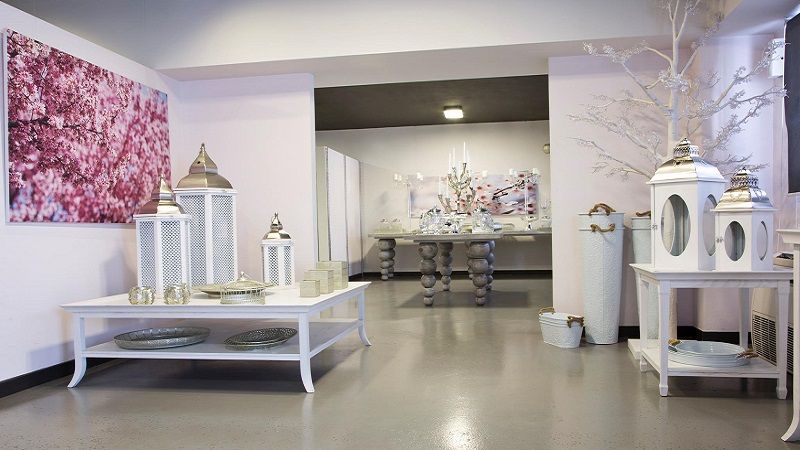 When it comes to decorating a room at home and you want something different, then you should it an oriental feel. Giving it an oriental feel can only come from buying décor from Liban et d'Orient,  It is one of the best tourist attractions in the middle east known for its small furniture, authentic Arab kitchen utensils, crockery and table linen, which will not be found anywhere else. The craftsmen designed these unique pieces in their workshop. It is a fancy place and you will know why once you visit the place. When it comes to shopping, what more can you ask for? It is one the most delightful and precious moments one will remember for a long time to come.
Suggested Read: Shopping In Kuwait: Bringing The Best From The Old Traditional Markets
5. Turkish Coffee Pots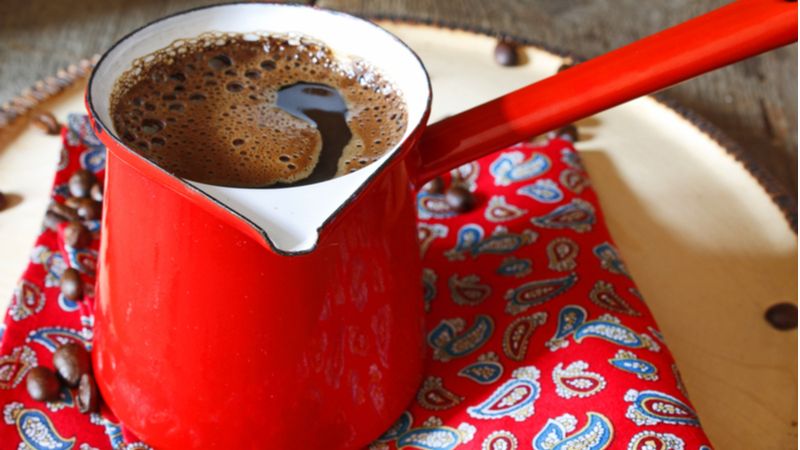 The importance given to Turkish coffee is amazing in Beirut. Tourists should give their taste buds a treat to Turkish coffee and not miss spotting Turkish coffee pots. One can even learn how to make coffee the Turkish way and serve their friends when you go back home.  You should buy some the best and ideal coffee pots to take back home. It is one of the rarest types of coffee one will not find anywhere else. It is worth the experience.
Shopping in Beirut has been a dream for most people and on their list of things to do. The city is an absolute stunning that makes it worth a visit and so, pack your bags and book your flights to Beirut. When on vacation, one should go on a shopping spree and make it a memorable trip that would make them come back for more.
FAQs
Q1. Is Beirut an expensive place to shop?
One can't say as it highly depends on what a tourist is planning to buy. Nevertheless, tourists should enjoy the experience.
Q2. What can people shop for in Beirut?
People can shop for all kinds of souvenirs like books, wine, kaftans and much more.
Q3. Is Beirut worth visiting and is it worth shopping in the market?
Beirut is the one stop destination for tourists as it an absolute haven for shopping in the markets. So, yes, it is worth a visit and worth going to the market; and shopping.
Q4. When is it the best time to visit Beirut?
Tourists can visit Beirut in September and May.
Q5. How many days should one spend in Beirut?
2-6 days is the ideal time to spend in Beirut and it is safe.
Q6. What is the best thing to buy in Beirut?
The ideal thing to buy in Beirut is wine and exotic books. It is a rare combination.
Q7. What are the timings for Hamra & Achrafieh?
12 pm- 12 am are the timings for the store, so tourists can visit any time.
Q8. What is Baalbek Halabi Bookshop popular for?
The bookshop is popular for its exotic books, posters and much more.
---