Showing 58 Vietnam Tour Packages
Vietnam has striking natural beauty, a rich cultural heritage and intriguing history. With its lush rice paddies, rugged mountains, tranquil beaches and vibrant cities, Vietnam has something to offer every type of traveller. Whether you're interested in exploring ancient temples, experiencing street food, or soaking in the local culture, Vietnam tour packages are the perfect way to immerse yourself in this fascinating country. Additionally, a visit to Vietnam is not complete without exploring its rich history and culture, from the ancient ruins of the Hindu Champa Kingdom to the iconic landmarks of the Vietnam War. One of the highlights of Vietnam are its bustling cities, including the capital city of Hanoi, with its maze of winding streets and traditional architecture, and Ho Chi Minh City (formerly Saigon), with its mix of old and new, including the beautiful colonial architecture of the Notre-Dame Cathedral and the Central Post Office. Vietnam's stunning natural beauty is on full display in places like Halong Bay, where towering limestone cliffs rise from the bay's emerald waters, and in the lush green hills of Sapa, where trekkers can explore remote hill tribes and rice paddies. And for those seeking a little rest and relaxation, Vietnam's long, white sand beaches and turquoise waters provide the perfect escape from the hustle and bustle of city life.
Read More...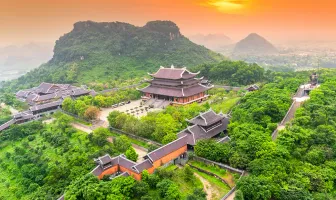 Vietnam 5 Nights 6 Days Budget Tour Package
Cab Facilities

Sightseeing

Meals

+2

More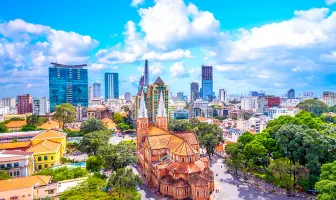 Ho Chi Minh City and Nha Trang 2 Nights 3 Days Tour Package
Cab Facilities

Meals

Airport pickup-drop

+1

More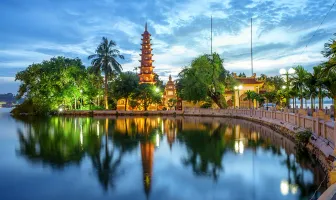 Hanoi Weekend Tour Package for 4 Days 3 Nights
Cab Facilities

Airport pickup-drop

Hotel Stay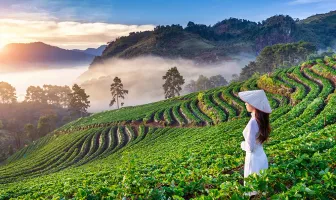 Vietnam 8 Nights 9 Days Tour Package
Cab Facilities

Meals

Airport pickup-drop

+1

More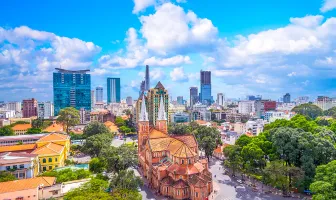 Ho Chi Minh City and Phu Quoc Tour Package for 6 Nights 7 Days
Cab Facilities

Room Service

Meals

+3

More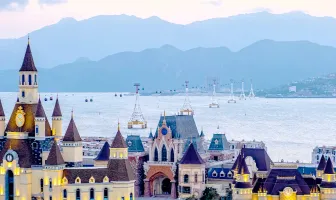 4 Nights 5 Days Nha Trang Tour Package
Cab Facilities

Airport pickup-drop

Breakfast

+1

More
Tried and Trusted
We're trusted worldwide by 10 million travellers just like you.
Your 1 Stop Travel Partner
Your search ends here. We've got your entire trip covered.
Reliable Support
We're here for you. Reach out to us anytime by phone, email, or chat.
Safe & Secure Payments
All online transactions are 100% encrypted & secure.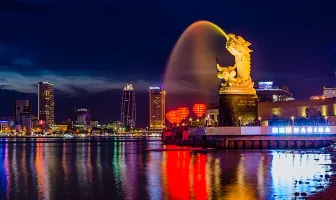 Vietnam 10 Days 9 Nights Tour Package
Cab Facilities

Meals

Airport pickup-drop

+2

More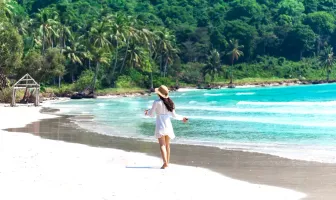 7 Nights 8 Days Hanoi and Phu Quoc Tour Package
Hanoi

(3N)

Phu quoc island

(4N)
Cab Facilities

Sightseeing

Airport pickup-drop

+2

More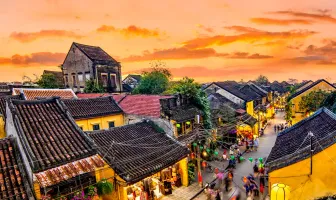 Hanoi and Ho Chi Minh City 5 Nights 6 Days Tour Package
Cab Facilities

Sightseeing

Meals

+2

More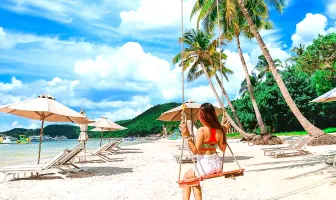 Ho Chi Minh City and Phu Quoc Tour Package for 5 Nights 6 Days
Ho chi minh city

(3N)

Phu Quoc

(2N)
Cab Facilities

Sightseeing

Airport pickup-drop

+2

More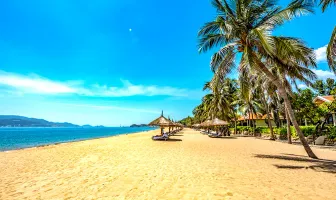 2 Nights 3 Days Nha Trang Tour Package
Sightseeing

Room Service

Meals

+3

More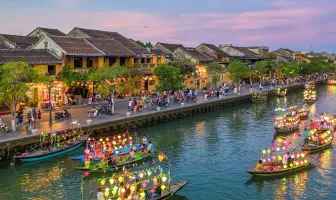 4 Nights 5 Days Vietnam Tour Package
Cab Facilities

Sightseeing

Meals

+2

More