Showing 70 Maldives Honeymoon Packages
The Maldives is a tropical paradise known for its serene white sand beaches, crystal clear waters, and mesmerizing coral reefs. It is one of the most popular destinations for honeymooners worldwide. It has a tranquil ambience that is perfect for couples to spend time with each other in a romantic setting. With an abundance of luxury resorts, the Maldives honeymoon packages offer an unforgettable, world-class honeymoon experience. The pleasant climate and stunning natural scenery create an ideal environment for couples to unwind and relax. The turquoise blue water, vibrant coral reefs, and lush greenery are perfect for couples to indulge in outdoor activities such as snorkeling, diving, and swimming. The Maldives is home to some of the world's most beautiful marine life, making it an ideal location for underwater exploration. Maldives offers a range of luxurious accommodation options, from water villas to beach bungalows. These luxurious resorts are designed to cater to couples, ensuring that they have a romantic and comfortable stay. The overwater villas offer a unique experience where couples can enjoy the stunning views of the Indian Ocean while relaxing in the privacy of their villa. The resorts offer romantic experiences such as candlelight dinners, private picnics on deserted islands, and couples spa treatments. If you are looking forward to enjoying a one-of-a-kind experience in the Maldives with your partner, get your honeymoon packages immediately.
Read More...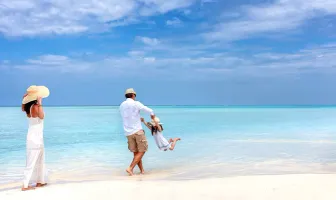 Raffles Maldives Meradhoo Resort Honeymoon Package for 5 Days 4 Nights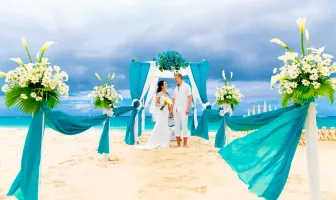 Adaaran Select Meedhupparu Maldives 6 Nights 7 Days Honeymoon Package
Room Service

Meals

Airport pickup-drop

+2

More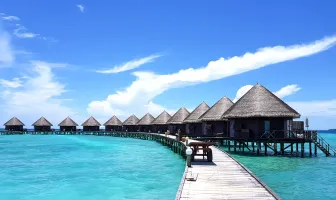 Incredible Dreamland Maldives Honeymoon Package for 5 Days 4 Nights
Cab Facilities

Meals

Breakfast

+1

More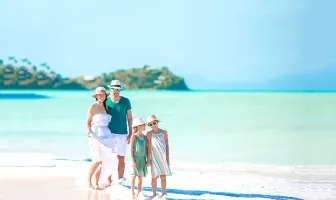 Mesmerizing 4 Nights 5 Days Ayada Maldives Honeymoon Package
Meals

Hotel Stay

Domestic Flights

+1

More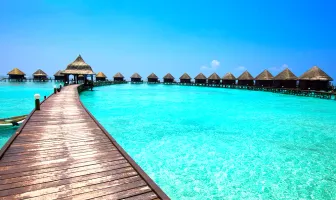 Affordable 4 Nights 5 Days Male Honeymoon Package
Cab Facilities

Sightseeing

Airport pickup-drop

+2

More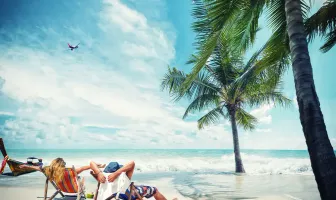 4 Nights 5 Days Meeru Island Resort and Spa Maldives Honeymoon Package
Tried and Trusted
We're trusted worldwide by 10 million travellers just like you.
Your 1 Stop Travel Partner
Your search ends here. We've got your entire trip covered.
Reliable Support
We're here for you. Reach out to us anytime by phone, email, or chat.
Safe & Secure Payments
All online transactions are 100% encrypted & secure.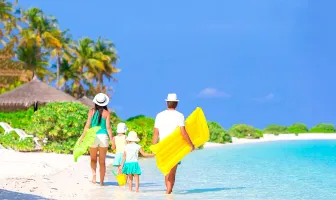 Royal Island Resort & Spa Maldives Honeymoon Package for 4 Nights 5 Days
Meals

Hotel Stay

Domestic Flights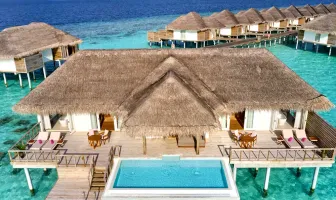 4 Nights 5 Days Romantic Maldives Sun Siyam Iru Veli Honeymoon Package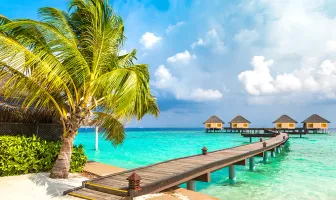 5 Days 4 Nights Aquzz Hotel & Spa Maldives Honeymoon Package
4 Nights 5 Days Brennia Kottefaru Maldives Honeymoon Package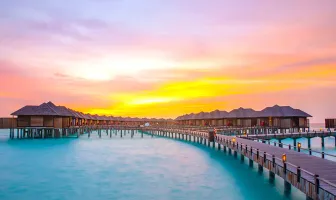 Amazing 4 Nights 5 Days Sun Siyam Iru Fushi Maldives Honeymoon Package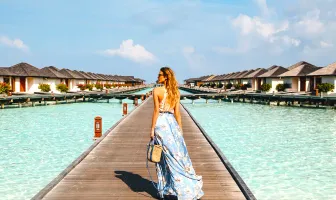 Idyllic Maldives 4 Nights 5 Days Honeymoon Package
Cab Facilities

Airport pickup-drop

Breakfast

+1

More