It was to a great surprise that Qatar won the bidding and is now going to host the FIFA World cup 2022. With its extreme temperature, small land area and not so equipped infrastructures questions where there for choosing Qatar as the hosting nation as it could turn into a disaster, but Qatar is all set to welcome the players and people from all walk of life.
Here is the question- how prepared Qatar is to host the FIFA 2022? From the accommodating facilities to its roads, the flights, accessibility in the city and capacity of Stadiums, let's see how ready is Qatar for its first big tournament.
Reasons Qatar Is All Set To Welcome You In 2022
When it comes to hospitality and service, Qatar has always served the guest with utmost pleasure and will. Tourism here has always been the major factor as the culture and panoramic beauty lure she tourist to discover its excellence in art and culture. Now every country is looking forward to the arrangements Qatar has done for hosting the FIFA 2022.
The first winter football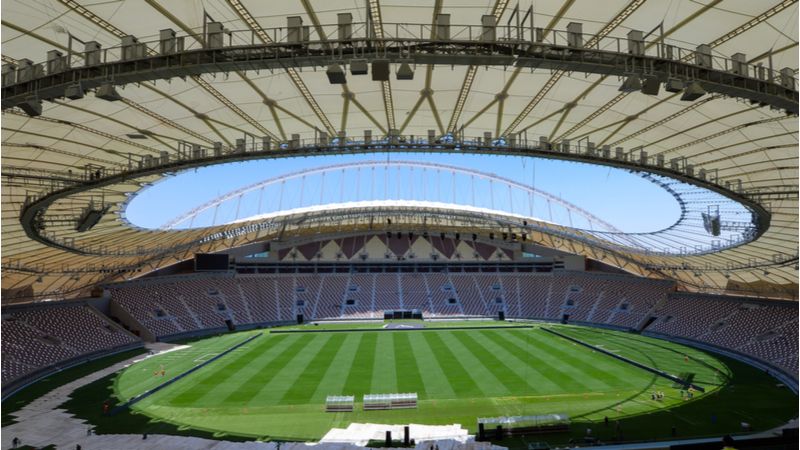 Summers in Qatar is beyond explanation where the mercury reaches up to 45 or 50 degrees in a day. Winning the bid, the only option to manage the climatic problem and organize the tournament under favorable condition was to schedule the event in winters. This is going to be the first winter Doha FIFA World Cup from November 21, and will be continued for 28 days playing the finals on Dec 18th. While the world will be all covered with the white snow waiting for the Christmas, Qatar will be playing host for the entire world.
By scheduling the dates in November- December that is also the best time for Qatar tours, the major problem of temperature has been already solved. Experiencing the temperature between 25 degrees o 32 degrees, this winter football FIFA World cup 2022 is going to be a really exciting game.
Suggested read: Qatar, a Perfect Nation to Host the FIFA World Cup
Flights availability amidst the peak season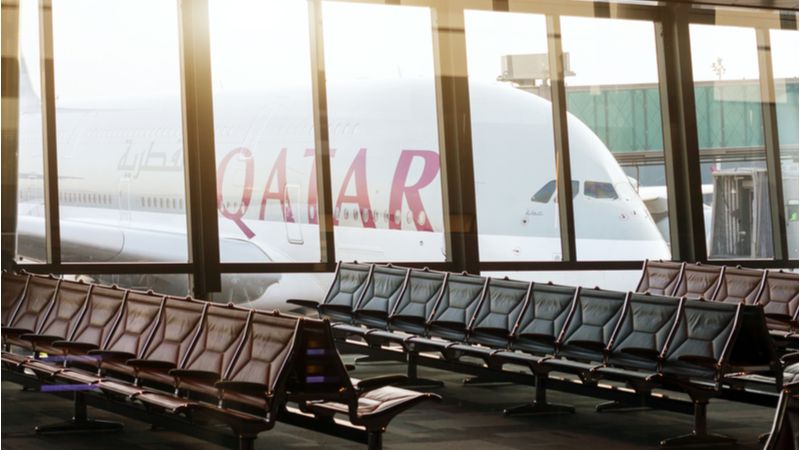 November to March is the best time to visit Qatar due to its climate. Every year the winter season in Qatar is crowded with a footfall of more than thousands of visitors globally. This is the time when tourists from Britain and Europe and other countries plan a Christmas holiday reserving all the connecting flights to Asia and neighboring countries. Usually, at this period of the year, Doha center is incredibly busy with travelers and due to FIFA, a huge increase in the number of international travelers is expected especially, in November and December.
Being the national airline, Qatar Airways has sworn allegiance for the officials, media and the 2022 world cup qualifiers to operate flights for FIFA under every circumstance. There is a huge demand for departures within two or three days of the final that will be played on 18 December.
Addressing the problem, Hamad International Airport and Qatar Airways have decided to work together in bringing more than 1300 flights in a day for easy accessibility. It can be expected that other transport providers will be ready to cooperate and agree in providing a huge possibility of flight arrivals and departures. It is advisable to book Qatar flight in advance as the last minute can be expensive and unreliable.
Suggested read: An Insight into the Business Opportunities in Qatar Around the FIFA 2022
Offering more optional Accommodation for travelers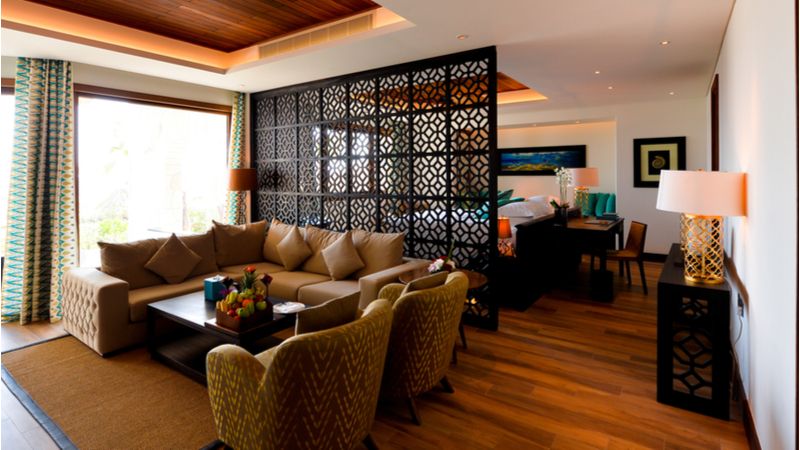 Accommodation in Qatar has always been outstanding with its overwhelming service and hospitality. The cities in Qatar offers the most luxurious properties and apartment to accommodate a large number of international guests every year and now with the FIFA World cup in Doha, there will be a sudden rise in the demand of boutique hotels and some budget accommodation. But here nation is all set to accommodate the guests specially.
Qatar is working on a plan to develop 16 of the quirky hotels on the shores of Qetaifan Island North. These will be built adjacent to Lusail International Stadium, at which events opening and final games will be played during FIFA world cup.
The floating hotel will feature1,616 floating hotel rooms, all identical building with 101 guest rooms built over four floors. The additional service will include a restaurant and a lounge bar at the hotel site. These hotels are designed by Finnish architecture firm Sigge Architects and will be constructed by Admares, a development company also from Finland that defines itself as the leading champion of the world in unconventional real estate with innovative methods of construction.
Adding more to its accommodation facilities, there will be cruise liners with occupancy for 40,000 guests and deserts camp where the FIFA fans can stay throughout the tournament.
Suggested read: Qatar hosting FIFA 2022 World cup; And the country is ready!
Fully equipped stadium for Football 2022 in Qatar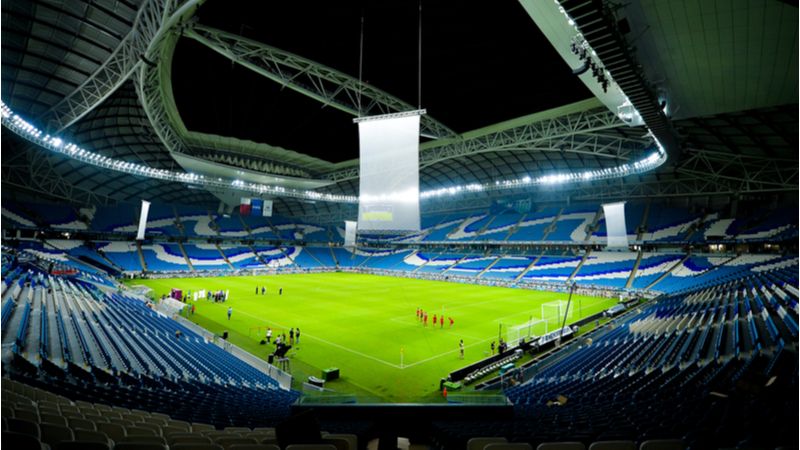 While there was a time when Football stadiums were the major concern for all during FIFA 2022 world cup, today Qatar has set up its best eight stadiums where these matches will be played from 21st November to 18th December. With 32 teams there will be 62 matches in these stadiums that are fully air-conditioned.
Lusail Stadium
The first match will be held at Lusail Stadium that is going to be the biggest venue for the FIFA World Cup in Qatar. Currently, under construction, the stadium will be opened in 2021 after being well arranged for the opening ceremony. With a maximum seating capacity of 80,000, the stadium will host five matches in a day. The schedule is;
5x Group Matches
1x Round of 16
1x Quarter-Final
1x Semi-Final
Final
Suggested read: Key Concerns and Their Solutions for the Upcoming FIFA World Cup 2022
Al Bayt Stadium
With its capacity of around 60,000 seating area, Al Bayat opened in 2020, is all set to host the tournament on 21st November. The architecture of the stadium resembles the Bedouin tent, with its red, white, and black tents. Located at the Al Khor city of Qatar, the stadium will be hosting,
5x Group Matches with an Opening Match
1x Round of 16
1x Quarter-Final
1x Semi-Final
Al Janoub Stadium
The Al Janoub Stadium of Qatar is located in Al Wakrah that was recently opened on May 2019. Again, setting an example for perfect architecture the stadium features a symmetrical roof that is made up with three shells. Also known as Al Wakrah stadium, the venue offers 40,000 seating capacity for FIFA 2022 world cup Qatar with
5x Group Matches
1x Round of 16
Al Rayyan Stadium
Offering an occupancy for 40,000 visitors, the Al Rayyan Stadium is still under construction to be perfectly designed for hosting the tournament. Earlier it was decided to renovate the old Ahmed Bin Ali Stadium but later it was reconstructed to host the championship as;
5x Group Matches
1x Round of 16
Match for Third Place
Khalifa International Stadium
The oldest of all stadium in Qatar, Khalifa International Stadium is also the second-largest venue for Doha FIFA World Cup. Earlier the stadium was booked as a venue for the national team and other international events. The stadium capacity was increased to 60,000 seating area to host the
5x Group Matches
1x Round of 16
One Quarter Final
Ras Abu Aboud Stadium
The Ras Abu Aboud Stadium is still under construction for the FIFA 2022, this stadium will be offering a capacity of 40,000 seats. The project started in 2018 and it is expected that by 2021 this will be ready to host;
5x Group Matches
1x Round of 16
Suggested Read: FIFA World Cup 2022: How to Plan Your Trip?
Al Thumama Stadium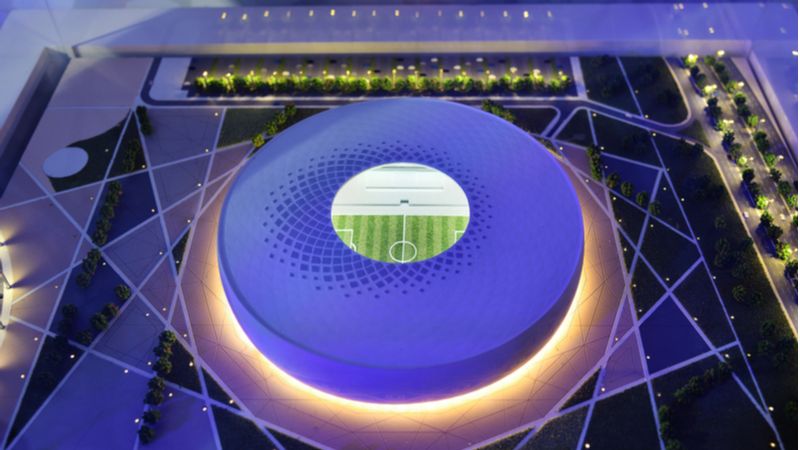 With seating captivity of 40,000, the Al Thumama Stadium was opened in 2020. Lying close to the Doha downtown in Qatar, this will be the venue for FIFA 2022 world cup in Doha hosting
5x Group Matches
1x Round of 16
1x Quarter-Final
Suggested read: A Take on the Finest Things to do in Doha During the FIFA World Cup 2022
Education City Stadium  
Opened recently in 2020, the education city stadium is all set to offer 40,000 seating capacity. Located in Doha stadium will be the venue for;
5x Group Matches
1x Round of 16
1x Quarter-Final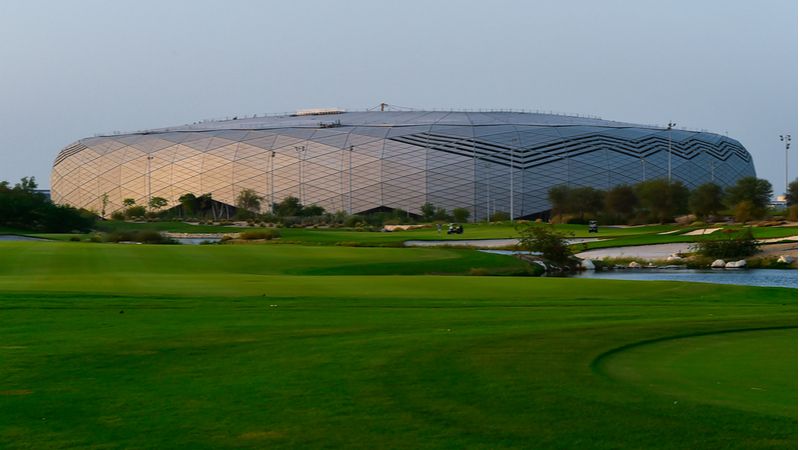 With its continuous efforts and advancements, Qatar is all set to be the hosting nation for FIFA World cup 2022. With the stadiums under construction and most of the venues finalized, Qatar arranged housing and hotels for more than 40,000 of the visitors during the FIFA tournament. Some new road and transportation projects were introduced in previous years to make commuting easy and faster.
Suggested read: Advice for the Visitors Traveling to Qatar for the FIFA World Cup 2022
Being a small gulf destination, it can be challenging for Qatar to manage a great FIFA 2022 footfall that is expected to cross 40,000 to 50,000 individuals but the sustainable methods adopted by the nation has crossed half of its way for being the excellent host. Now we all can just wait for the FIFA tournament to start. The tickets will be available in early 2021 so without any hassle Book ticket for FIFA world cup 2022 and get ready to cheer up your team.
FAQ's
1Q. What will be the temperature during November December for FIFA 2022?
Winters in Qatar are neither too cold nor to0 hot. The temperature varies in between 25 degrees to 30 degrees during November December.
2Q. What flights are connecting to Qatar?
Qatar Airways
IranAir
Oman Air
US-Bangla Airlines
Cathay Pacific
SriLankan Airlines
GoAir
Badr Airlines
3Q. What is the schedule for FIFA 2022?
There will be around 62 matches scheduled from 21st November to 18th December.
4Q. How many stadiums are constructed to host the FIFA 2022 world cup in Qatar?
Projects of construction of 8 new stadiums and renovation of 2 stadiums have already started in Qatar for FIFA 2022.
5Q. From where can I buy FIFA 2022 tickets?
The FIFA 2022 Tickets will be available on the official site of FIFA. The sale will start in early 2021.
---