Thailand is a land of diverse cultures and is known for its tropical beaches, opulent royal palaces, ancient ruins, and malls. It places great emphasis on its quality service at hotels, shopping malls, restaurants. Thailand Malls have a diversity of products, from casual brands to international Haute couture. The country has shown its excellence in the infrastructure and logical arrangements of malls. There are plenty of shopping malls that suits all kinds of lifestyle and budgets. How can one not go and shop when the malls are this tempting?    
8 Thailand Malls That Will Make Shopping An Unforgettable Event
Thailand is an ultramodern cityscape that rises next to quiet Canalside communities. The malls of Thailand are so huge that almost all of them can take up your full day in exploring them.
1. Icon Siam Mall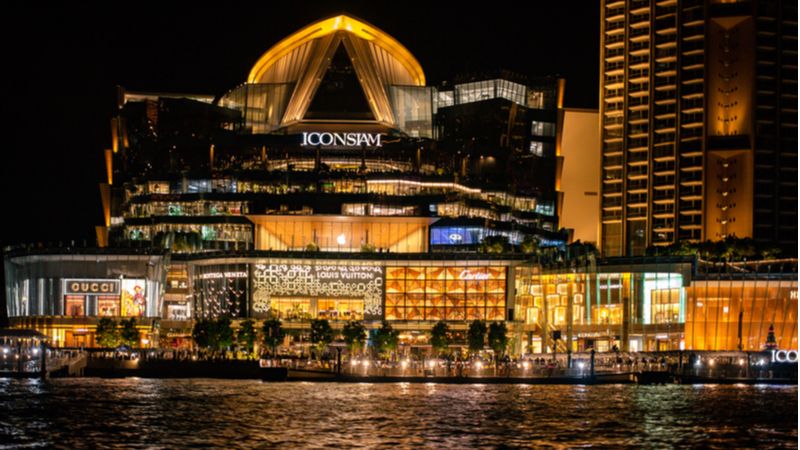 This mall is considered the "mother of all malls". It has 500 shops and 100 restaurants and these restaurants are from over 30 countries that together bring you the delicacy of all places in one single mall. The mall is located in Bangkok and is the best shopping mall in Thailand with this many numbers of shops. This mall has a mix of casual brands like H&M to Thai designer outlets and international Haute couture-like Dior and Luis Vuitton. It has six floors full of shopping stores and the ground floor is dedicated to the floating market. The mall also has some impressive features such as temples, long-tail boats, and pavilions.
Location: 299 Charoen Nakhon Rd, Khlong Ton Sai, Khlong San, Bangkok 10600, Thailand
Timings: Opens at 10 AM and closes at 10 PM, is open all days of the week
Facilities: Floating market, art gallery, exhibition space, dine-in, and entertainment
2. Siam Paragon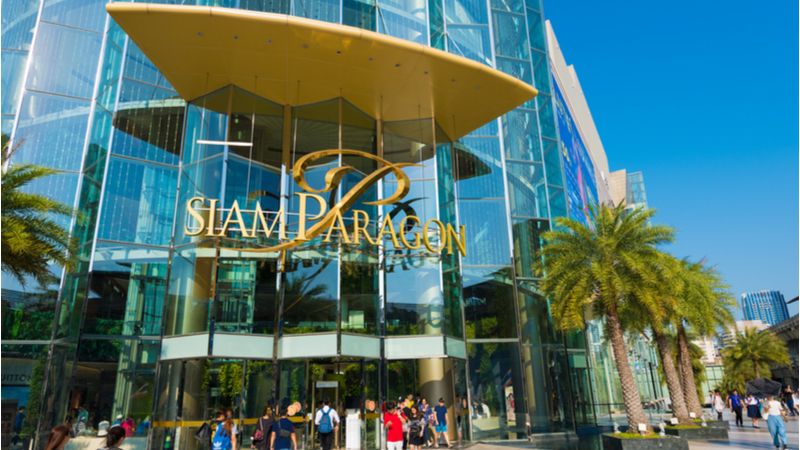 Another of the finest shopping mall in Thailand is Siam Paragon. The layout of this mall is very logical and compact. This retail giant is often recognized as the world's best shopping center. The mall is, in fact, known as the "pride of Bangkok". Also, there are a few best-rated villas in Thailand in the vicinity of this mall. Siam Paragon has a supermarket of its own and also other features such as a cinema, convention hall, international food court, and bowling alley as well.
This is one of the largest malls in Thailand and is also a must-visit place while you are there. Want to explore some popular malls? Well, this mall is the answer to your question. The finest mall with over 250 shops.
Location: 991 Rama I Road, Pathum Wan, Bangkok 10330, Thailand
Timings: Opens at 10 AM and closes at 10 PM, is open every day
Facilities: Shopping, dine-in, entertainment, Thai Art gallery, Aquarium.
3. MBK Center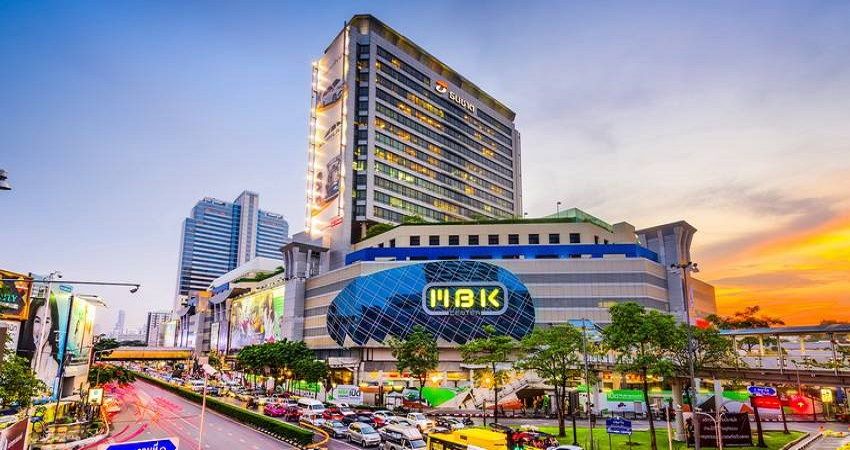 Nestled in Bangkok, this mall is the haven for all affordable things. You will find bargain galore, delicious grub, and tons of exceptional services. This is probably the only shopping mall in Thailand that lets you put your bargain skills to the test. Boy.... the service it delivers. Put on a comfortable pair of shoes and your poker face on...it's time to subdue this shopping mall.
MBK Center is not structured like other shopping malls in Bangkok, Thailand. From accessories and handicrafts to dried food and tea powders, it has covered it all. The fun part is actually strolling through the aisles of the stores, giving you a bargaining experience of a lifetime.
Location: 444 Phayathai Road, Wang Mai, Pathumwan, Bangkok 10330, Thailand
Timing: Opens at 10 AM and closes at 10 PM
Facilities: Fight Night, Shopping, selfie point, tattoo and spa, dine-in
Suggested Read: Nightlife In Thailand: The Coolest Experience People Should Try Out At Least Once
4. Limelight Avenue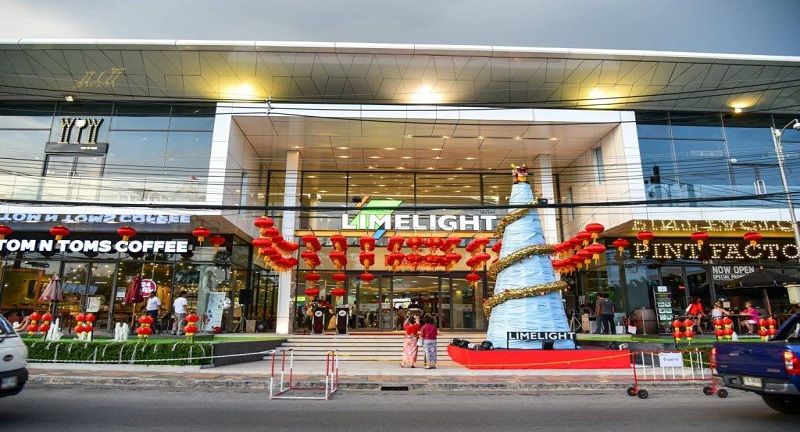 The mall is right in the heart of Phuket. Limelight Avenue is a modern shopping center. You will find enough small boutiques, restaurants, bars, and other services here to make your life easy. You can also find a music shop and school with chairs in front, for the students to perform and have an audience. The mall's main attraction is its shopping stores, the stores include apparel, accessories, toys, and handicraft souvenirs. This mall has some finest hotels in Thailand in its area. It also has shops to make you feel beautiful, shops for manicures, pedicures, acrylic nail salons, and spas. Limelight has its own pool which you will find next to the escalators.
Location: 2/23, Dibuk Road, Phuket Town, Phuket 83000 Thailand
Timings: Opens at 10 AM and closes at 10 PM
Facilities: Shopping, dine-in, entertainment, spas, music shop, and school
5. Jungceylon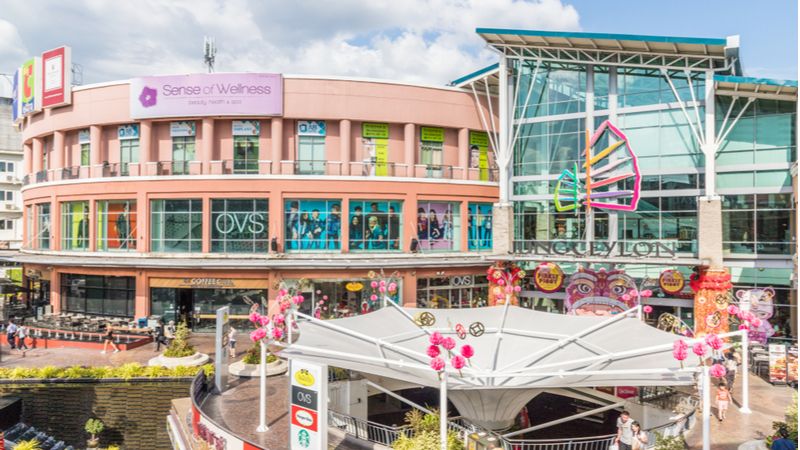 This mall is considered one of the best malls in Phuket, Thailand. Jungceylon is named after the island, Phuket. The mall is so vast that it feels like a city within the city. In fact, it covers around 200,000 meters of land. It is the perfect hideaway whenever it rains in Thailand and has a lot to offer. There are dozens of restaurants, cinemas, souvenir shops, a double-story supermarket and a lot of other attractions. This mall is among some of the best places to visit in Thailand, it has several kinds of messages, and the light and water show of the mall is so marvelous and informative. Jungceylon also has quite a collection of brands for you to shop from.
Location: 181, Rat-U-Thit 200 Pee Road, Patong, Kathu, Phuket 83150 Thailand
Timings: Opens at 11 AM and closes at 10 PM
Facilities: Water and light show, massages, Kidzoona, bowling, shopping, entertainment, dine-in
Suggested Read: Airport In Phuket: All You Need To Know About the International Airport In The City
6. Central World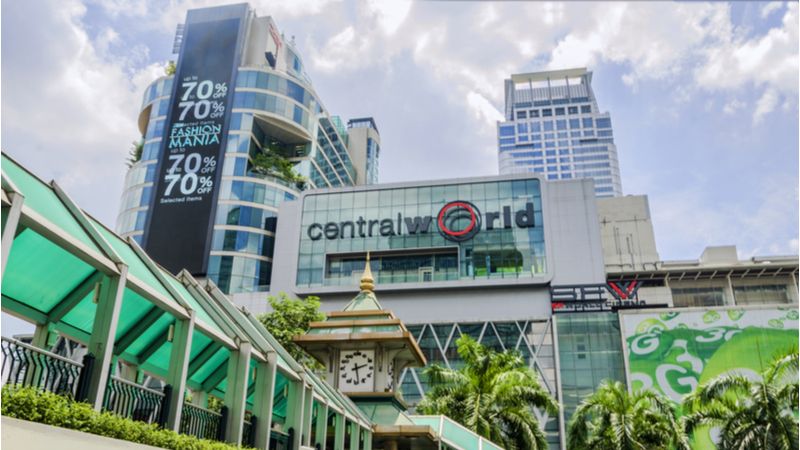 This mall is the 7th largest shopping mall in Bangkok, Thailand. The central world is considered the largest shopping hub in Asia. The layout design of the mall is based on the street shopping concept. The mall is much more than a normal shopping mall, it caters lifestyles of young urbanites, families, and teens. The mall has something for all age groups. One can expect to get ice skating, retail shops, a kids' zone, and much more to explore and have a whimsical day. The best part of the mall is that it offers an unrivaled mix and range of products and services at prices that put the fun back into shopping.
Location: 4,4/1-4/2,4/4, Ratchadamri Road Pathum Wan, Pathum Wan, Bangkok 10330 Thailand
Timings: Opens at 10 AM and closes at 10 PM
Facilities: Ice skating, dine-in, entertainment, the Kids' Zone, Learning Centre, anchor department stores
7. Market Village Hua Hin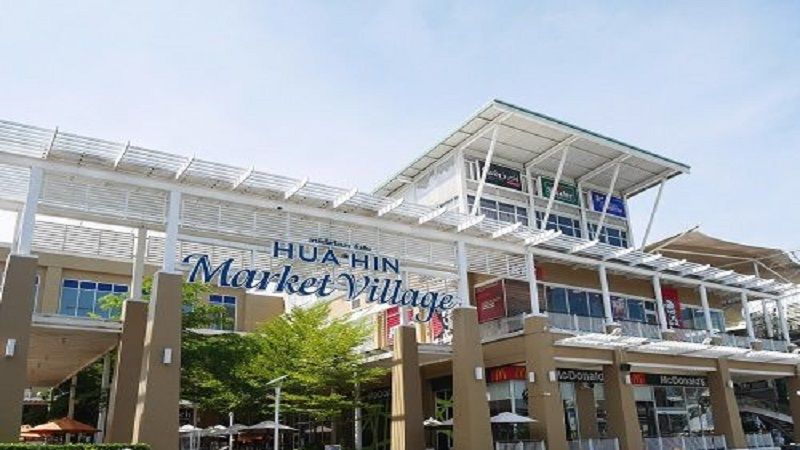 The mall is the most popular, one of the largest shopping complexes, and a great tourist attraction. One of the many things to do in Thailand is to explore and embrace this mall. It is an outdoor plaza and has a modern lifestyle. The mall is a large-scale shopping hub and an entertainment center, the first one in Hua Hin, Thailand. In fact, Market Village is a unique concept that brings together the cultural, historical, shopping, and entertainment components.
While Hua Hin has a sleepy seaside and fresh seafood with an abundance of outdoor activities, this shopping complex has brought a different touch to the city. The city also has one the best beaches in Thailand, that you must visit.
Location: 234/1 Phetkasem Road Located in Hua Hin town, Travel 200 km from Bangkok, Hua Hin 77110 Thailand
Timing: Opens at 10:30 AM and closes at 10 PM
Facilities: Shopping, dine-in, entertainment
8. Amarin Plaza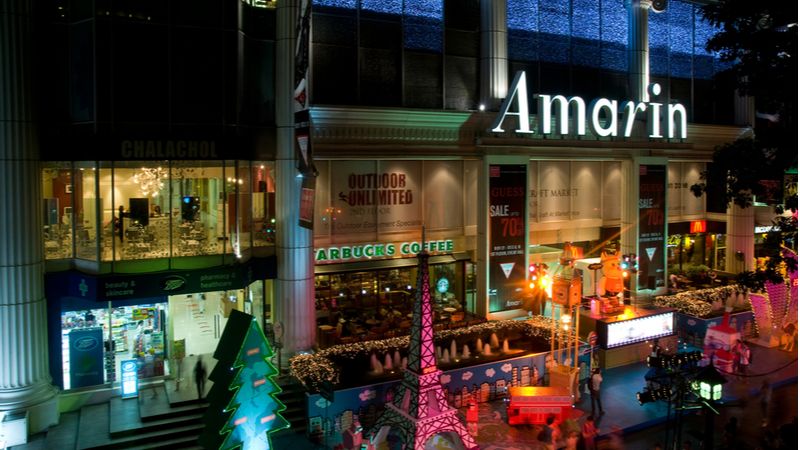 The 5 Storey mall includes high-street and upmarket brands. It has a wide range of international and local brands, Thai lifestyle collection that includes from wooden handicrafts to two handmade accessories, and garments. For all my food-loving friends, the mall also includes a food court that is dedicated to the street food concept and has vendors selling affordable food. Amarin Plaza has everything under one roof, from shopping to exciting activities and relaxing spas. Also, not very far from the mall are some of the best-rated airports in Thailand, giving you easy access to visit here on your way to the airport or from the airport.
Location: 496-502 Ploenchit Rd, Lumphini, Pathumwan, Bangkok 10330, Thailand
Timings: Opens at 10 AM and Closes at 9 PM
Facilities: Fitness centers, spas, beauty salons, and an extensive food court.
Suggested Read: Honeymoon Places To Visit In Asia: The Ultimate Guide
The Kingdom of Southeast Asia, Thailand is a beautiful country. The perfect spot for a vacation. The country has everything to make your stay trippy and little hippie. This hot and happening country has an abundance of villas, islands, natural and manmade sites to delight your eyes, and the malls in Thailand will make you groove and tempt you to shop, so make sure to keep your wallets full!  
Thailand, the "Land of White Elephants", has its own culture which means it has its own literature, drama, architecture, music, painting, and handicrafts. The "land of the free" as the Thais like to call them self awaits you to embrace the country and enjoy all that it has to offer. Also, if you have already booked your flights to Thailand, don't forget to check out these malls.  
FAQs
Q1. Which are the best hotels in Thailand?
Thailand is the one of best tourist spot countries, and so it offers best in class services and has an abundance of amazing hotels. The Skyview hotel in Bangkok, Four Seasons Resort Koh Samui,and Soneva Kiri would be the best hotels in Thailand with a perfect view of the country.
Q2. Which are the best malls in Thailand?
Siam Paragon, Amarin Plaza, and Jungceylon are some of the best malls in Thailand, offering you some unique facilities and services.
Q3. Is it safe to visit Thailand?
Yes, it is safe to visit Thailand. However, you should always be aware while talking to strangers, especially the locals. Visiting a country for the first time can be exhilarating but that doesn't mean it is not safe.
Q4. How much time do I need in Thailand?
You can plan your vacation from 10 days to 15 days. This time would be enough for you to explore sites the country houses.
Q5. Is Thailand an expensive country?
Thailand is a country for all, it has shops that are extremely expensive to shops that are really cheap. There are also shopping complexes that put your bargaining skills to the test.
Q6. What is the best time to visit Thailand?
The best time to visit Thailand is in the dry and cool season which is from November to early April.
Q7. Is Bangkok worth a visit?
Yes, Bangkok is definitely worth a visit. The city has so much to offer to its visitors, from shopping complexes to beaches. You will have the time of your life there.
Q8. Which are the best malls in Bangkok?
The best malls in Bangkok are Icon Siam mall, Central Embassy Shopping Mall, and MKB Center. While the city has many meticulous malls, these malls are the most famous.
---