Imagine a place where the boundless white desert stretches as far as the eye can see, where the vibrant colors of Gujarat's rich culture blend seamlessly with the regal tapestry of Rajasthan. Welcome to Kutch Rann Utsav, a mesmerizing festival that beckons you to embark on a journey into the heart of India's westernmost frontier. Here, you'll discover a kaleidoscope of experiences, a fusion of cultures, and a celebration of life that will leave you spellbound.
Kutch Rann Utsav is an annual extravaganza that unfolds like a dream in the midst of the enchanting White Desert of Kutch, Gujarat. This vibrant festival, inspired by the colorful culture of Gujarat and the royal traditions of Rajasthan, is a true testament to the spirit of India.
Kutch Rann Utsav 2023-24: Is Runn Utsav Worth Visiting?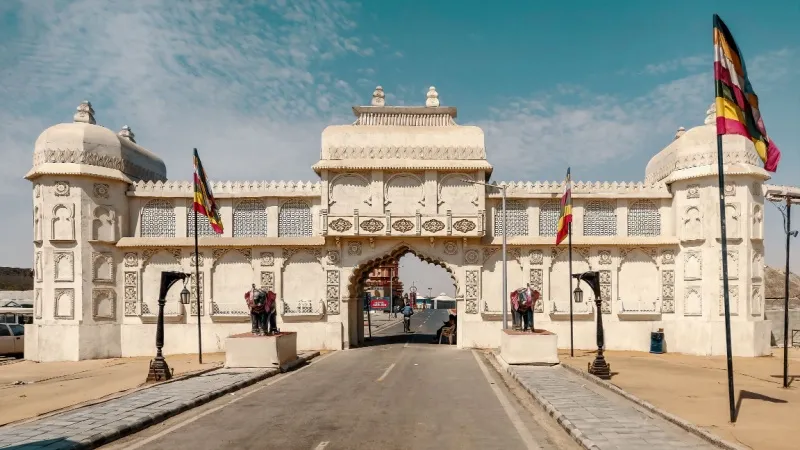 As you delve into the heart of this celebration, you'll find yourself immersed in a world where folk dances and melodious music transport you to another era. Skilled artisans showcase their craftsmanship, offering a glimpse into the rich heritage of Kutch. Rann Utsav Kutch is not just a festival; it's an opportunity to witness the convergence of tradition and modernity. The festival grounds, adorned with luxury tents, traditional bhungas (huts), and resorts, provide a unique blend of comfort and cultural immersion.
And then, there's the desert itself, the awe-inspiring White Rann, a landscape so stark and pristine that it leaves an indelible mark on your soul. Whether you're taking a camel safari under the desert sun or gazing at the stars in the clear desert skies, you'll find moments of serenity and wonder that will stay with you long after you've left. So, join us on a virtual tour of Rann Utsav 2023-24, as we delve into the myriad facets of this incredible festival, exploring its cultural tapestry, artistry, natural beauty, and the warmth of its people.
When to Go to Kutch Runn Festival: When the Rann Utsav 2023-24 Starting?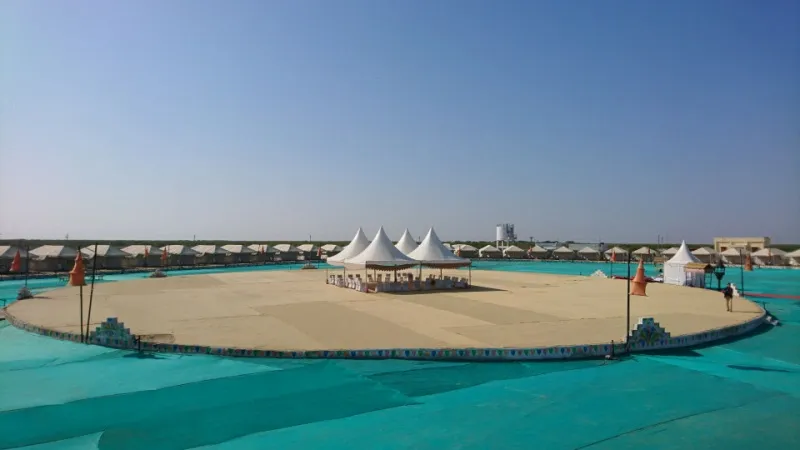 For an unforgettable experience at Rann Utsav in Kutch, timing is an important aspect to think about. This remarkable festival graces the White Desert of Kutch from October to February, perfectly aligning with Gujarat's pleasant winter climate. The Rann Utsav 2023 dates are from 1st Nov 2023 to 25th February 2024. The cold winter wind and calming beams of a full moon will welcome approximately 8,000 people to the Great Rann of Kutch for the three-day 16th Rann Mahotsav. To truly immerse yourself in the festival's enchantment, aim to visit during the full moon nights, when the salt desert gleams magically under the moonlight.
Runn Utsav 2023 Dates: 1st Nov 2023 to 25th February 2024
Suggested Read: Places to Visit in Cherrapunji: Listen to the Mountains Calling You
How to Plan Your Kutch Rann Festival 2023-24?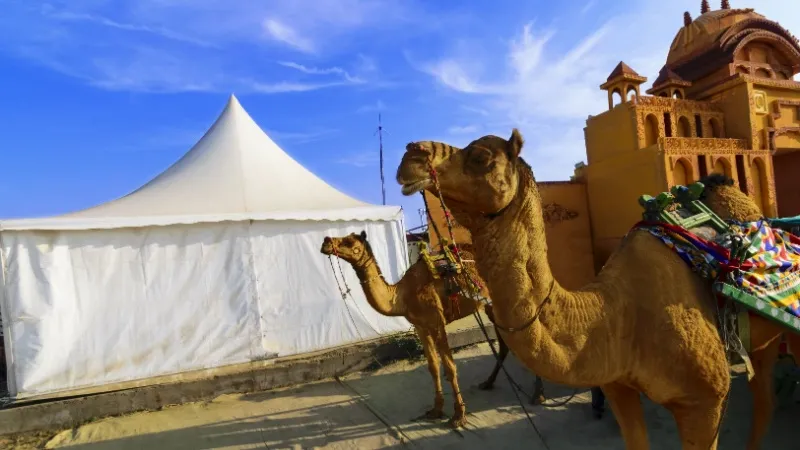 Are you having a thought of going on a trip to Rann Utsav this year? Crafting a memorable trip to the Rann Utsav involves careful planning and attention to detail. So, here's a complete guide to Kutch Rann Utsav to give you enthralling experiences. Prepare to be enchanted by the vivid culture, captivating artistry, and the breathtaking landscapes of this extraordinary Indian festival.
Book in Advance for Rann Utsav
To secure your spot amidst the festivities, it's necessary to make your Rann Utsav 2023 bookings well in advance. Accommodation, activities or the transport can get booked completely as the festival has gained popularity among national tourists as well as international tourists.
Duration to Stay at Rann Utsav
Allocate at least 2-3 days for your visit to ensure you can fully partake in the multifaceted experiences offered by the Rann Utsav.
How to Reach Rann Utsav?
Commence your journey by reaching Bhuj, the closest major city that serves as the primary gateway to the Rann Utsav. Select the mode of transportation that suits your preferences and location.
Travel to the Rann Utsav Grounds
From Bhuj, embark on a picturesque 1–2-hour drive to reach the festival grounds. Transport options, including taxis and shared rides, are readily available to take you to the festival of desert.
Accommodations Available at Rann Utsav
To fully embrace the Rann Utsav experience, choose from a delightful array of accommodation options thoughtfully curated within the festival area. opt for luxury tents, traditional bhungas (huts), or even resorts, all designed to provide the festival's authentic ambience.
Darbari Suite
Rajwadi Suite
Super Premium Tents
Premium Tents
Deluxe AC Swiss Cottages
Non-AC Swiss Cottages
Suggested Read: Things To Do In India For A Memorable Experience
Activities and Attractions at Rann Utsav: Enjoy Every Corner of the White Desert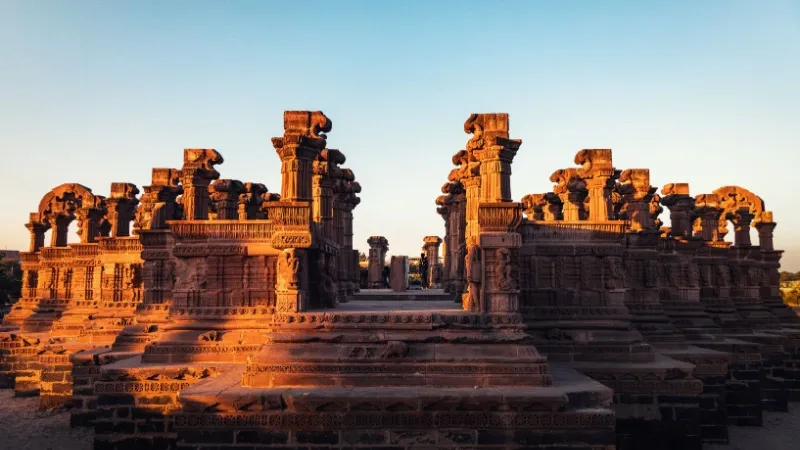 Rann festival is more than a celebration; it's an enthralling journey through India's western frontier so note down the Rann Utsav 2023 dates and times. Pack your bags and prepare to embark on an extraordinary vacation to a realm where colors, culture, and captivating landscapes converge to create an experience unlike any other. Rann Utsav'23 entices you with its plethora of activities and sights, offering you a voyage that will leave an unforgettable imprint on your soul. Here's a taste of what's in store for you:
Traditional Dance Form and Music Performance
Step into a world where traditional folk dances, melodious music, and vibrant art forms paint a vivid tapestry of Gujarat's rich culture. Every moment at the Rann Utsav is infused with the spirit of celebration.
Adventure Activities
When you are in Kutch, don't just enjoy the traditional performances but also indulge in adventure activities in Rann Utsav. Trekking, Paramotoring, ATV, Trikke, Rock Climbing, Paragliding from Skyzilla and many more thrilling activities are available to enthrall tourists.
Artisan Workshops
Witness the magic of skilled craftsmen as they meticulously weave textiles, craft exquisite jewelry, and mold vibrant pottery. Engage in these workshops to immerse yourself in Kutch's artistic heritage.
Camel Safaris
Experience a breathtaking camel safari to discover the vast White Desert. You'll see the stark beauty of the salt expanse and learn about Kutch's soul as you travel in the heat of the desert.
Stargazing
When night falls upon the desert, look up to the clear skies for a breathtaking ocean of stars. The Rann of Kutch offers an unparalleled opportunity for stargazing and astrophotography.
Suggested Read: Nightlife in Goa: Witness the Wild Side of this Vibrant Destination
Full Moon Gaze
As the moonlight bathes the salt desert, and the rhythms of Gujarat's vibrant culture blend seamlessly with Rajasthan's regal tapestry. Note down the Rann Utsav full moon dates 2023 to find yourself enchanted by the magic of this extraordinary land.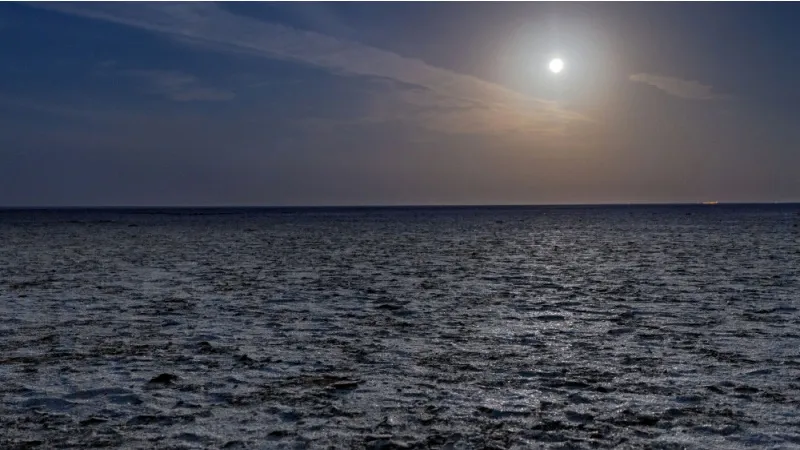 Full Moon Dates to Visit Rann Utsav 2023-24: When Can We See Full Moon in Kutch?
November 2023
26 to 28 November 2023 - Full Moon
December 2023
26-27-28 December 2023 - 2nd Full Moon
22 to 31 December 2023 - Christmas and Full Moon
January 2024
24-25-26 January 2024 - Full Moon
February 2024
23-24-25 February 2024 - Full Moon
March 2024
23-24-25-26 March 2024 - Holi and Full Moon
April 2024
23-24-25 April 2024 - Full Moon
Other Important Festivals and Dates for Kutch Rann Utsav
November 2023
10 to 18 November 2023 - Diwali Dates
13 November 2023- Dark Moon (For Star Gazers and Tele Photographers)
December 2023
12 December 2023 - Dark Moon (For Star Gazers and Tele Photographers)
January 2024
11 January 2024 - Dark Moon (For Star Gazers and Tele Photographers)
14-15 January 2024 - Uttarayan
26 January 2024 - Republic Day
February 2024
09 February 2024 - Dark Moon (For Star Gazers and Tele Photographers)
Day Trips to Villages
Extend your exploration beyond the festival grounds to surrounding villages such as Hodka and Dhordo, which are among the best places to visit in Gujarat near Kutch. Here, you can engage with the warm-hearted locals, witness their traditional lifestyle, and acquire authentic handicrafts.
Kala Dungar (Black Hill)
During Rann Utsav in Kutch, ascend to the highest point in Kutch, Kala Dungar, where you'll be rewarded with panoramic views of the region. Don't forget to visit the ancient Dattatreya Temple, a symbol of spiritual serenity.
Sightseeings
Explore the mesmerizing landscapes of the White Rann and its vast expanse of salt. The stark beauty of this natural wonder is unlike anything you've ever seen.
Shopping for Treasures
The Utsav's souvenir stalls offer an array of colorful and traditional artifacts, textiles, and jewelry that make for perfect mementos of your journey.
Savoring Kutchi Cuisine
Savor the rich flavors of Gujarati cuisine at the Kutch Rann Utsav food stalls. From delectable Dhoklas to sumptuous Dabeli, your taste buds are in for a treat.
Facilities at Kutch Rann Utsav for Tourists: Where Every Comfort Meets Adventure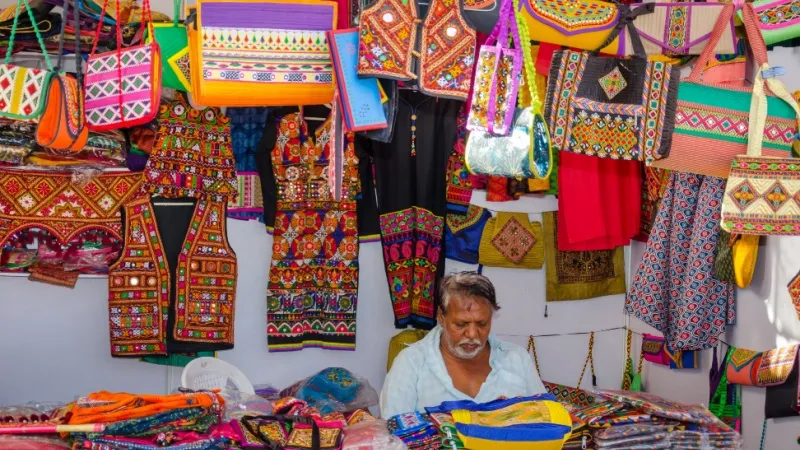 As you embark on your journey to the Rann Utsav Kutch, rest assured that your comfort and convenience are a top priority. The festival organizers have ensured that essential facilities are readily available to enhance your experience:
ATMs
Parking
Restroom Facilities
Shopping
Food Stalls
Medical Facilities
Security
Information Desks
Travel Assistance/ Help Desk
Lost and Found
Suggested Read: Hill Stations in Rajasthan to Escape the Heat of the Desert
Travel Tips for Rann Utsav: Unlock the Secrets to Mesmerizing Festival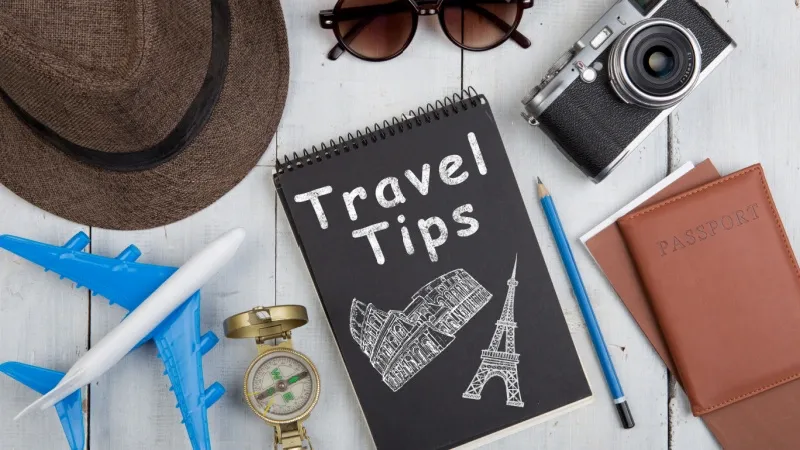 Booking stays in advance
Pack warm clothing
Carry some cash
Capture the allure of Rann in Camera
Respect Local Culture
Stay well-hydrated
Bring sunscreen, sunglasses, and a hat
Follow safety guidelines
Learn some Gujarati phrases (English and Hindi are commonly spoken)
Help preserve the fragile desert ecosystem
Kutch Rann Utsav 2023-24 at a Glance
Temperature: 26°C - 36°C
Category: Highly Recommended
Categories: Festivals and Celebrations
Rann Utsav Duration: November 1, 2023, to February 25, 2024
Rann Utsav Admission Fee:
Children Aged 5 And Under- Free
Children Aged Above 5 and Under 12- INR 50
Individuals Aged 12 and Above- INR 100
Rann Utsav Vehicle Entry Charge:
Two- Wheelers- INR 25
Four-Wheelers- INR 50
Kutch Rann Utsav is a festival in the White Desert, offering a kaleidoscope of colors, culture, and traditions. This unforgettable experience is not just a festival but a symphony of experiences that will leave lifelong memories. With comfortable facilities and expert travel tips, your journey to Kutch is the adventure of a lifetime. Book yourself one of our best Gujarat tour packages now to experience the magic of Kutch, surrounded by salt, stars, and cultures.
FAQs
Q1. What is Kutch Rann Utsav?
Kutch Rann Utsav is a vibrant cultural festival held annually in the Kutch region of Gujarat, India. It showcases the rich heritage, art, music, and traditions of the area.
Q2. When does Kutch Rann take place?
The festival typically runs from October to February, aligning with the cooler months of the year when the White Desert of Kutch is at its most inviting.
Q3. Where is Kutch Rann Festival held?
The festival primarily takes place in Dhordo village, near the Great Rann of Kutch. Dhordo serves as the main festival hub.
Q4. What are the main attractions at Kutch Rann Utsav?
The festival offers a multitude of attractions, including cultural performances, traditional crafts, folk music, camel safaris, and the breathtaking White Rann itself.
Q5. How can I book my accommodations in Rann Utsav?
Within the festival grounds, stay options include luxury tents and traditional huts. It is best to book ahead of time through the official website or approved vendors to enjoy a hassle-free stay.
Q6. What should I pack when attending Kutch Rann Utsav?
Packing comfortable clothing suitable for the desert is recommended. Layered clothing for cooler nights is a good idea. Don't forget sunscreen and a hat for daytime activities.
Q7. How can I reach Rann Utsav in Kutch?
The nearest major city is Bhuj, which is well-connected by air, train, and road. From Bhuj, you can hire a taxi or use transportation provided by the Utsav to reach Dhordo.
Q8. Are there dining options at the Rann Utsav?
Yes, the festival offers a variety of dining options, including regional Gujarati cuisine and other Indian dishes. There are also food stalls serving snacks and beverages.
Q9. Can I witness the White Rann in full moon night at the festival?
Full moon nights are one of the highlights of Kutch Rann Utsav, offering a surreal experience as the salt desert glistens under the moonlight. Be sure to check the festival schedule for these special nights.
Q10. What kind of facilities available at Rann Utsav?
Rann Utsav provides all the necessary facilities to tourists that includes:
ATMs
Parking
Restroom Facilities
Shopping Stalls
Food Stalls
Medical Facilities
Q11. What are the travel tips for Rann Utsav?
Some of the travel tips for Rann Utsav in Kutch are:
Bookig stays in advance
Pack warm clothing
Carry some cash
Respect Local Culture
Stay well-hydrated
---