With vast diversity, Lebanon is an ebullient country that fuses many cultures offering an elated version of everything that falls in its way. The celebration for the new year 2024 in Lebanon is no different than the other countries in energies, yet its discrete approach will convince you to visit at least once and muster up all the energies to delve in the indelible experience. The rich culture and traditions of the country would sweep you off your feet and leave you mesmerized by its enriched hospitality.
New Year 2024 in Lebanon: Best Party Destinations to Celebrate the New Year 2024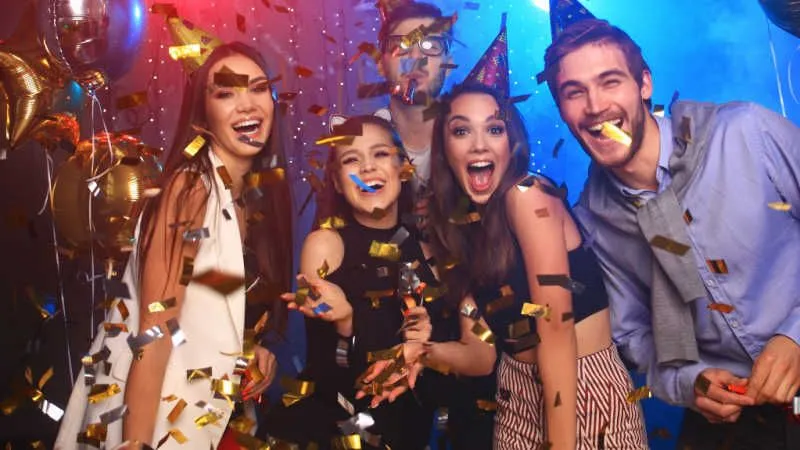 In contrast to many other Middle Eastern countries, Lebanon celebrates the New Year with zeal and enthusiasm. Here are a few locations where you will find people hopping around during Christmas and enjoying new year 2024 in Lebanon. If you are looking for a place to visit in the world during the New Year's week, then don't forget to consider this Middle Eastern retreat. In case you are already travelling to the country, here are places to plan a perfect getaway with friends, family, or yourself.
1. Albergo – The Pool Bar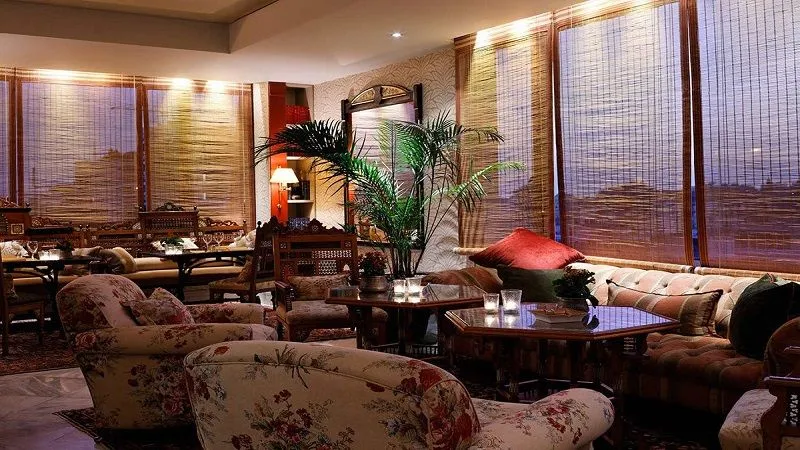 Looking for a party destination to celebrate new year eve 2023 in Lebanon? Well, how about diving in Albergo, pool bar that renders a heavenly illusion with light, creating a hypnotic ambience. The party spot is marked among the most talked about iconic landmarks of the city that caters to the need of almost everyone stepping inside with their discrete preferences. The Albergo Hotel offers a chic restaurant, elegant terrace, soothing pool bar and a swim club. With this plethora of options to enjoy with friends and family, it depends on you how you want to kickstart the new year's celebrations.
Location: 137, Abdel Wahab El Inglizi street, Achrafieh, Beirut, Lebanon
Suggested Read: Food In Lebanon: 11 Famous Dishes To Try For A Hearty Gastronomic Experience
2. Hamra Street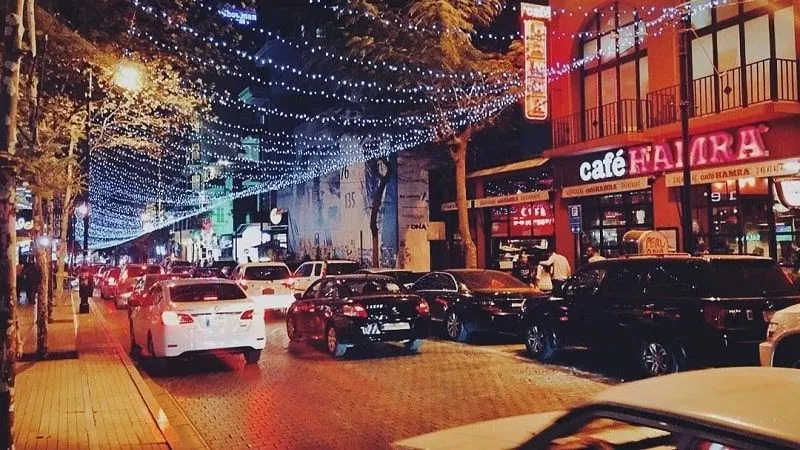 One of the most happening party destinations Hamra Street is amongst the prioritized places for celebrating new year 2024 in Lebanon. The street houses elite cafes and restaurants offering plentitude of luscious delicacies. The Hamra Street is generally jam packed by the visitors and by those who are party lovers who are always on their feet for the parties that are planned and are being planned. Popularly known as 'Champs-Elysees', the street offers wide range of option. All you need to do get ready in your party wears and dive in! Because of its pleasant winter temperatures, Lebanon is one of the best places to visit from December.
Location: One of the main streets in Beirut
3. June Beach Resort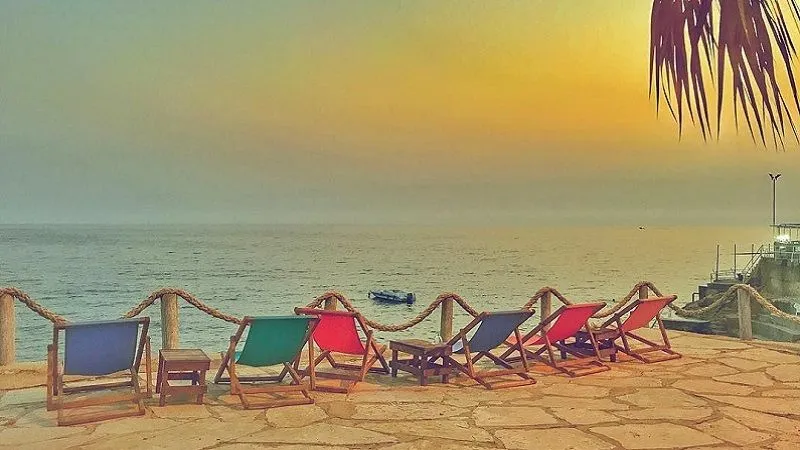 The Hawaiian themed bar is the perfect location that allows breathtaking sea view to the visitors. If you haven't figured out any plan as of now, the Beach Resort can be the perfect destination that will guarantee a soul satiating time with live music, lip smacking delicacies, signature drinks and nonstop cheers. Stop by the place and delve in the environment that will leave you amazed with its lively ambience. New year celebration in Lebanon can be an unprecedented idea, but once you have celebrated here, this would not be your last time.
Location: Aamchit, Lebanon
Suggested Read: Places To Visit In Lebanon That Promise A Vacation Of A Lifetime
4. Bay Rock Café (Raouche)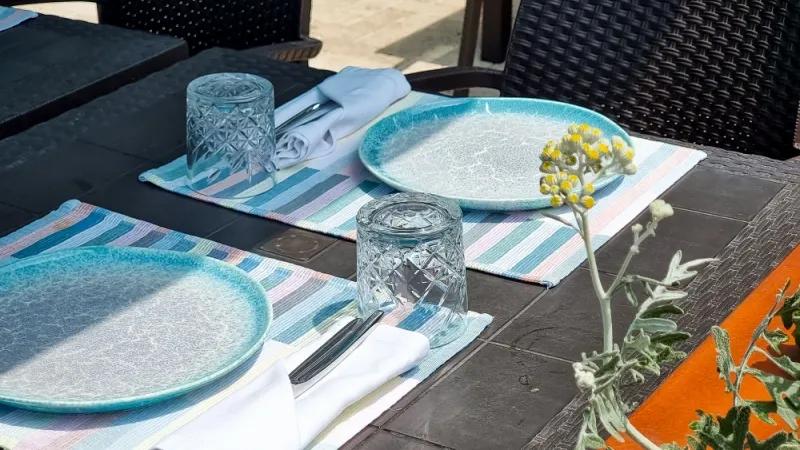 Overlooking the iconic Pigeon Rocks in Raouche, Bay Rock Café offers a mesmerizing setting for a New Year's celebration in Oman. With a fusion of great food, live music, and a prime location, you can welcome the new year with breathtaking sea views and a lively atmosphere.
Location: General De Gaulle, Beirut, Lebanon
5. Demo Bar (Gemmayze)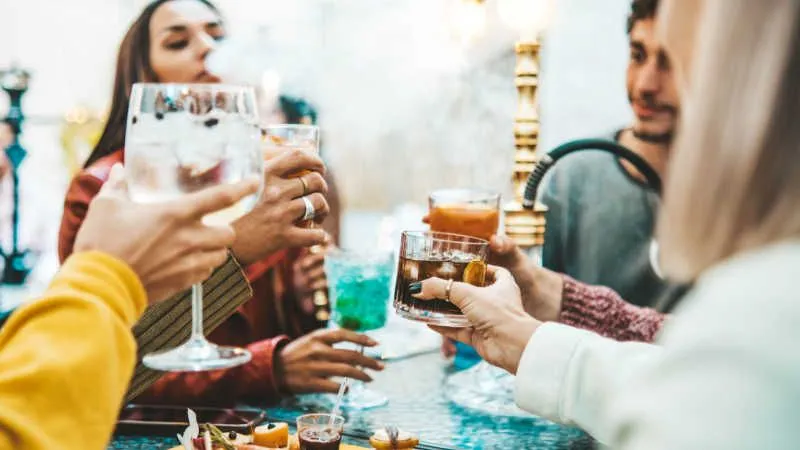 Demo Bar is the well reputed café-bar-lounge and is marked among the best destination for people who want to party all night on the New Year's Eve. The venue has two different floors, out of which one caters to the guests who love live music by the set of professional bands. Enjoy the local DJ's Fresh fruit seasonal cocktails and the friendliest most professional staff serving in Dany's bar. If you are looking for lounges and cafes in Lebanon, this place is all set to justify your needs with the fusion of both. Just imagine yourself being a part of cheerful environment with Almaza beers, Arabic drumming, and a fun-loving ambience.
Location: Gemmayzeh, Rue du Liban Street, Zoghbi Bldg., GF, Next To Pharmacie Sainte Lucie, Beirut, Lebanon
6. Benny Beach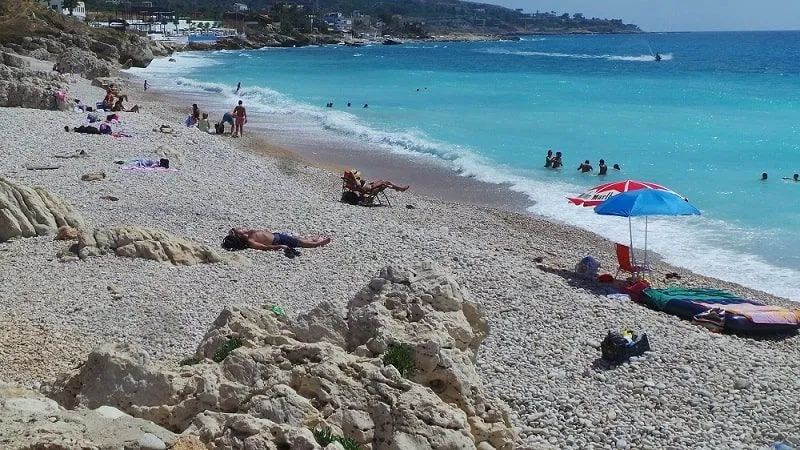 Desiring to plan the New Year with family this year? Plan a day out and spend best of the moments at Benny beach, popular for its white shimmery sand and cerulean water. The beach nestles in the northern coast of Lebanon, and has the sufficient potential to calm the soul and mind of the beach hoppers visiting to savor the tranquility. Take amazing pictures and spend a relaxing time with the closed ones. This hidden gem is worth exploring to revive the exhausted soul and live beautiful memories that will linger forever.
Location: Heri
7. Pierre & Friends Beach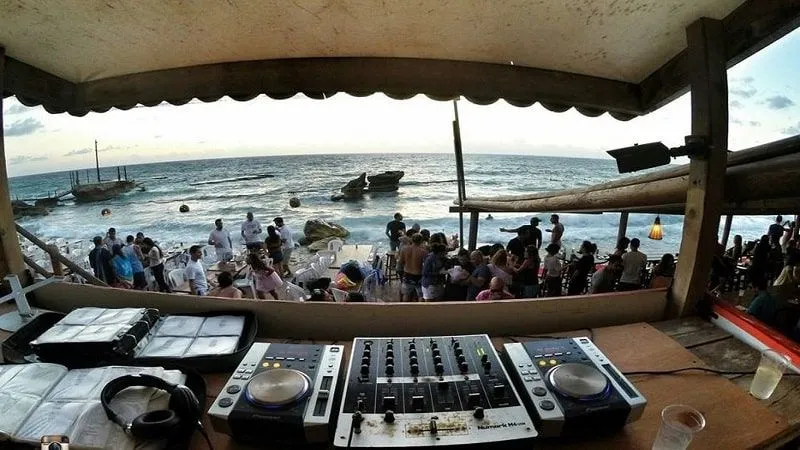 Beaches in Lebanon offer more than just serenity. For those who lover partying by the seaside, Pierre & Friends has the best beach bars that embraces the visitors and offers an exciting nightlife in Lebanon. This New Year's Eve, dance till you drop end groove on the bests by the renowned DJs playing at the pristine beach. Pierre & Friends is a private beach offering cheerful party atmosphere and traditional Lebanese dishes, cocktails, and music with the beats that will not let your feet stop. Party  lounge chairs are perfect for relaxing and enjoying the pleasant views sunset and the waves crashing by the shore.
Location: Batroun
Suggested Read: Top Places To Visit In Qatar On Your Next Trip
8. Fabrk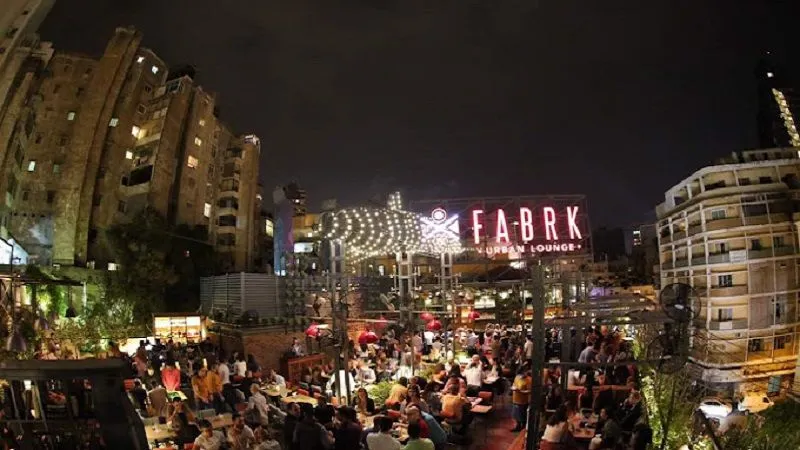 People may have different denotation for the concept of New year and its celebration. For few it is all about self-pampering, few like to spend the eve in a luxe staycation and there are another set of people who just like to sit and relax in a café or bar listening to the soft music while sipping on the delicious cocktail with their loved ones by their side. If you belong to the same group, this rooftop bar Fabrk is the right place for you. Apart from clubbing and partying, people also love shopping in Lebanon and exploring the local markets and attractions. The bar offers mesmerizing view of the Mediterranean Sea and boasts an excellent collection of wine, signature cocktails, and rich finger food platters which are more than enough to celebrate the new year 2024.
Location: Beirut
New year is the time that marks ending of a whole journey and commencement of the new one. The approaching year is anticipated to bring in bundles of happiness and joy. If you are one of those adventure souls who love travelling to different destination, then you must travel to the Middle Eastern country celebrate New Year 2024 in Lebanon. Bid Adieu to the year 2023 and keep your arms open for the coming year. Not just the parties and rich traditions, but the culture of Lebanon lures the excursionist to be a part of their exclusive celebration, so book our Lebanon tour packages right away.
FAQs
Q1. What are the best places to celebrate New year in Lebanon?
There are many amazing and incredible places in Lebanon to celebrate the New Year with family and friends.
Albergo – the pool bar
June Beach Resort
Hamra Street
Bay Rock Cafe
Dany's Bar
Q2. Where is Demo Bar (Gemmayze) in Lebanon?
Demo Bar is located in Gemmayzeh, Rue du Liban Street, Zoghbi Bldg in Beirut, Lebanon. It is a great place to enjoy crafted coffee beverage and a wide collection of your favorite booze. Relax and socialize with your friends or have a chat with an old friend and groove to some music.
Q3. What are the best beaches in Lebanon?
Lebanon has a collection of stunning beaches that are popular among the localites and tourists. Few of the best beaches in Lebanon are:
White Beach
Pierre & Friends
Rabbits Island
Lazy B
Sporting Club Beach
Q4. How many airports are there in Lebanon?
There are 3 airports in Lebanon. The main airport is Beirut International Airport which is the only active airport right now. So, people are advised to book their flights way before to avoid any last-minute hassle.
Q5. What are the traditional dishes of Lebanon?
The beautiful country of Lebanon is known for several traditional and delicious food items that are more than enough to attract people from all over the world.
Kafta
Kanafeh
Hummus
Rice Pilaf
Fattoush
Q6. How does Lebanon celebrate new year?
Lebanon celebrates new year with a "white dish" that represents the hope for all good things in the next year. The 'white dish' could be a delectable meal of shakriyeh, kibbeh labanieh, sheikh el mahshi, muhalabia, or even just a bowl of cereal with milk.
Q7. Is it worth celebrating the new year in Lebanon?
Yes, the country is full of upbeat places for people looking to party all night on the New Year's Eve. There are many relaxed cafes and bars if you want to celebrate a low-key new year. Apart from all this, you can also explore the country during your visit.
Q8. Where can I attend the most happening beach party in Lebanon?
There are many places to enjoy the new year on an upbeat beach. One of such places is the Pierre and friends beach that doesn't only serve the delicious food and drinks but also offers a spectacular ambiance and upbeat music for people to groove on.
---