A magnificent country nestled in the Middle East; Turkey offers a great travel experience to travelers. From historical charms to natural wonders, there is no dearth of the best places to visit in Turkey. Get a tranquil experience amidst serenity by visiting these islands in Turkey. From basking in the sun to admiring the scenic views of the Mediterranean Sea dotting the country, Turkey is a treat for eyes to watch. From the enchanting vineyards of Bozcaada Island to untouched charm of Gokceada Island, expect a peaceful and a calm travel experience while exploring these stunning islands in the country.
Famous 8 Islands In Turkey That Offers Scenic Views
Turkey is blessed not just with cultural delights but with scenic islands as well. Check out this list of the most famous islands in Turkey.
1. Cunda Island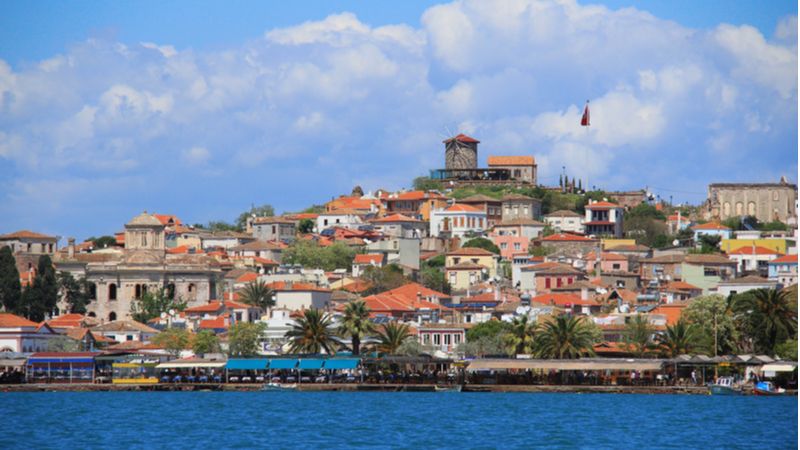 One of the best islands in Turkey, Cunda Island offers a tranquil getaway as it is blessed with stunning scenery and also houses monasteries, churches and mosques. Experience the true Aegean culture here along with admiring the Greek architecture. Spend a day at this Aegean resort town which also houses a natural beach which is dotted with beautiful olive and pine trees, adding to the natural beauty of the place. From indulging in thrilling water sports to admiring the striking architecture of the Greek houses, Cunda Island is a nature's gem with a handful of cultural attractions to marvel at.
Location: Edremit Gulf on Turkey's northwestern coast
Things to Do: Adventures, cultural tour
Famous for: Greek houses, natural beaches, resorts, mosques, Taksiyarhis Church, neo-classical buildings
2. Gokceada Island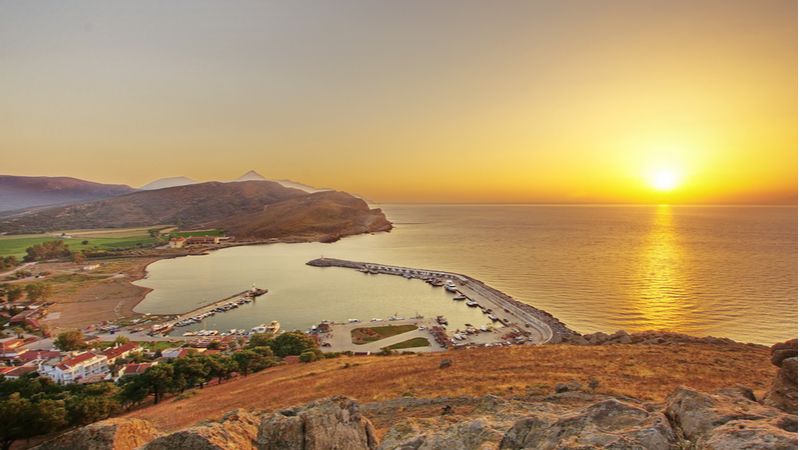 Marvel at the untouched mesmerizing beauty of Gokceada Island which is famous for its clear waters and is surrounded by dense vegetation that comprises olive groves and pine trees. One of the most famous islands in Turkey, it is perfect for all the nature admirers where they can enjoy some time in serenity and tranquility. Famous as the largest island in Turkey, the island is also referred to as the island of Sea God as described in Homer's epic Iliad. Capture the pristine beauty of Gokceada Island or spend some time in seclusion. Stroll the picturesque cobblestone lanes of the island or bask on the scenic beaches of Kapikaya and Aydincik.
Location: Near Canakkale in the northwestern area of the Aegean Sea
Things to Do: Enjoy at the scenic beaches, spot pink flamingos at Salt Lake, stroll through the scenic cobblestone lanes
Famous for: Views, beaches, stone-cut architecture
Suggested Read: Islands In UAE: Discover The Beauty Of Man-Made Marvels
3. Princes' Islands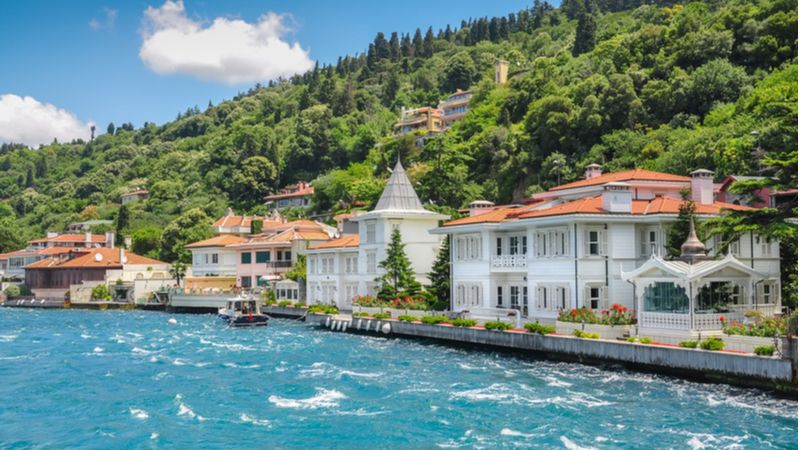 One of the best places to visit in Turkey, Princes' Island is the most famous summer destination in Turkey which is a peaceful abode as there are no vehicles on the island as only carts and horses are used for transportation. Walk through the scenic lanes and witness the mesmerizing views across the sea at this beautiful island in Turkey. Princes' Islands comprises nine islands which offer a gateway to tranquility and serenity. As you take a ferry to visit these nine islands, get ready to witness the most breathtaking views on your way. Swim on the scenic beaches or enjoy a relaxing stay at several resorts which are located here.
Location: Southeast of Istanbul in the Sea of Marmara
Things to Do: Long walks, swimming, beach activities, spend a peaceful time in the parks
Famous for: Nine islands, peaceful environs
4. Gemiler Island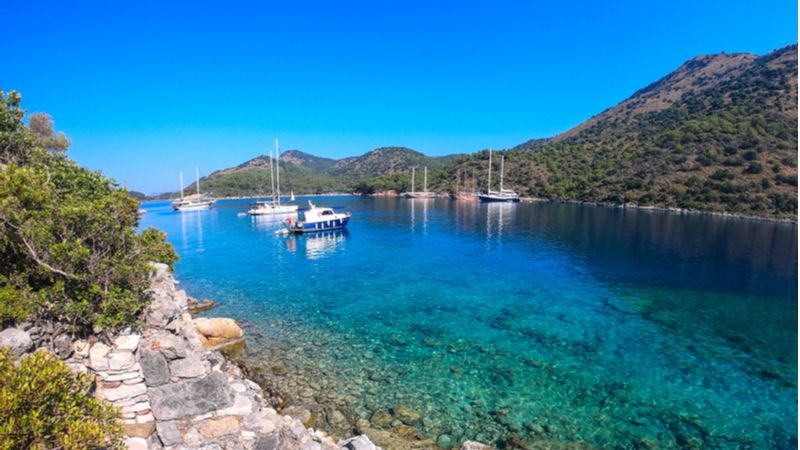 This Turkey Island located in the Fethiye region of the country, offering enchanting views of the Mediterranean Sea, Gemiler is not just brimmed with natural beauty but with historical importance as well. On a day trio to Gemiler Island, one can witness the ruins of the buildings and churches here which were built during Byzantine reign between 300-500 AD. The island also houses some of the best beaches of Turkey where one can enjoy peaceful time while enjoying stunning sunset views. Not just this, Gemiler Island is also a burial ground where one of the most famous saints, St Nicholas was buried.
Location: Off the coast of Turkey near the city of Fethiye
Things to Do: Explore the several burial sites, ruins of famous historical buildings, paragliding at nearby islands
Famous for: Historical places, burial grounds, beaches, natural beauty
Suggested Read: The Pearl Qatar: Attractions And Things To Do On This Man-Made Island
5. Pigeon Island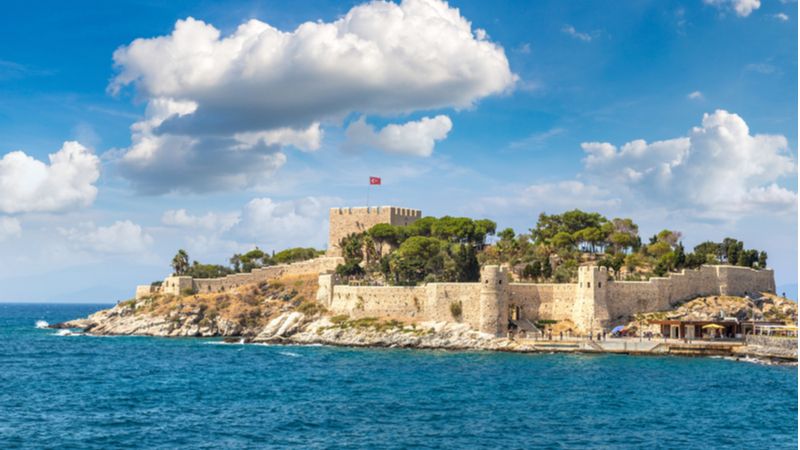 Pigeon Island is one of the most beautiful islands in Turkey which was built to protect the port during the Byzantine era. The island is known as one of the best holiday spots to enjoy sun, sand and surf. Various packages are also available to Pigeon Island for visitors to enjoy a great beach holiday vacation on the island. Kusadasi Castle which dates back to Ottoman Era is the most important place to explore on Pigeon Island. Other than this, one can soak in the mesmerizing coastal views or can admire the beautiful sunset views.
Location: 95 km South of İzmir
Things to Do: Explore Kusadasi Castle, capture beautiful views of the sunset, enjoy beach activities, cruise along the Mediterranean Sea
Famous for: Kusadasi Castle, Cruise
6. Akdamar Island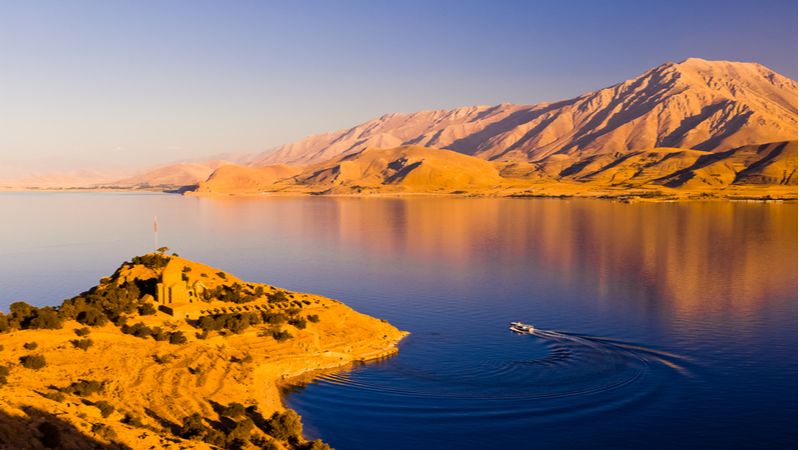 Bordered with 80 meters high cliffs, Akdamar Island will make you spellbound with its enchanting natural beauty. This island in Turkey is the largest island in Lake Van and is best visited during the spring season when the temperature is pleasant and balmy. For a relaxing stay, you can book any of the best hotels in Turkey which are located on this island, offering pristine views from almost every nook and corner of the hotel's property. Akdamar Cathedral is one of the most important sites to visit on this island. Also, the island boasts of several species of migratory birds that flock to this island during the time of migratory seasons.
Location: Lake Van, Eastern Turkey
Things to Do: Explore Akdamar Cathedral, capture migratory birds
Famous for: Migratory birds, balmy weather, picturesque views
Suggested Read: Remarkable Islands In Qatar For A Heavenly Retreat
7. Bozcaada Island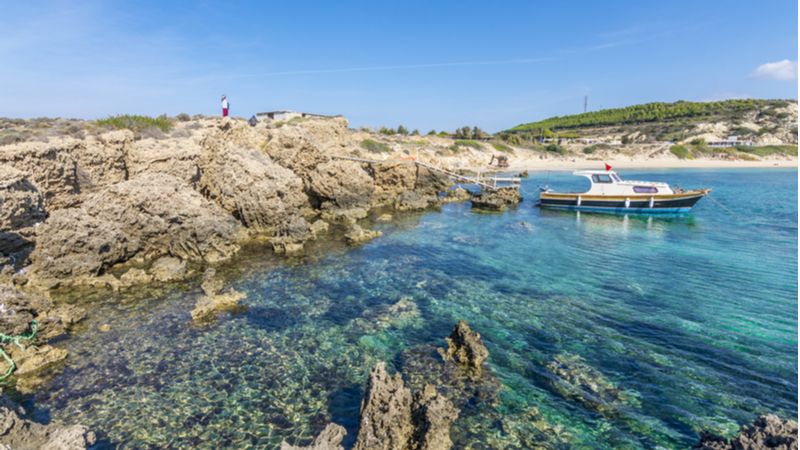 For all those who are looking for high-class places to visit in the Middle East, Bozcaada Island should be your place to visit which offers a high-end and a luxurious beach vacation experience. The island also boasts of Ottoman Greek heritage which has been greatly preserved for the tourists to get an insight into the culture and lifestyle of Greeks. The vine-covered fields and the picturesque sandy shores of the island promises a delightful experience to all the travelers. June to September is generally considered the best time to visit Bozcaada Island when the weather is pleasant. Greek Quarter and Byzantine-era castle are some popular attractions to visit on Bozcaada Island.
Location: Çanakkale Province
Things to Do: Explore the cultural and historical attractions
Famous for: Greek Quarter, Byzantine-era castle, Ottoman Greek heritage
Suggested Read: Banana Island Qatar, Offering A Luxurious Beach Holiday
8. Kekova Island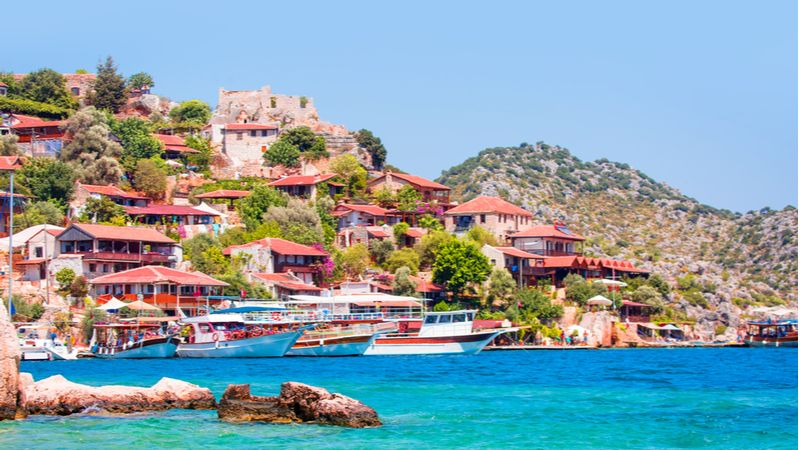 For all those who love to dig into the history of a place, then a ferry to Kekova Island is one of the best things to do in Turkey. It is one of the best islands in Turkey to enjoy boat cruises, glass-bottom rides, snorkeling, and kayaking. The laid-back island offers scenic views of the rocky cliffs and also the ruins of the Lycian city which got submerged in the water due to an earthquake. The waters of the island are also rich in marine life, so snorkeling and glass-bottom rides can be best enjoyed here. May to October is considered the best time to visit Kekova Island when most of the activities can be enjoyed.
Location: Antalya Province
Things to Do: Boat cruises, glass-bottom rides, snorkeling, and kayaking
Famous for: Ruins of the Lycian city, underwater marine life, adventures
Turkey is one of the best places to visit in the Middle East which not only offers an insight into its culture and history through historical tours but also an escape into nature's retreat. The islands in Turkey are heavenly beautiful boasting of serene landscape and myriad options for adventures. Flights to Turkey will take you on an excursion to various places in Turkey where you can enjoy a tranquil and a great holiday vacation amidst sun and sand. For an extra dose of thrills, try out the various adventures which are available on these islands.
FAQs:
Q1. When is the best time to visit Turkey?
Months from April, May, September and October are considered the best time to plan a trip to Turkey.
Q2. How long should be a trip to Turkey?
An ideal trip to Turkey should be at least 5 to 10 days long in order to fully enjoy and explore all the attractions in Turkey?
Q3. Which are the best beaches in Turkey?
Some of the best beaches in Turkey are:
Kleopatra Beach
Patara Beach, Gelemiş
Konyaaltı Beach, Antalya
Iztuzu Beach
Kaputas Beach
Q4. How many islands are there in Turkey?
There are around 500 islands in Turkey which can be explored on your next trip to this island country.
Q5. Which are the best resorts to stay in Turkey?
Some of the best resorts in Turkey which promises a comfortable stay are:
Caresse, a Luxury Collection Resort & Spa, Bodrum
En Vie Beach Resort
Gloria Golf Resort
Side Star Elegance
Mandarin Oriental Bodrum
Hilton Dalaman Resort
Calista Luxury Resort
Q6. Is Turkey safe for tourists?
Yes, Turkey is safe for tourists as the government has extended security especially at places that were prone to terrorism.
Q7. Which is the largest island in Turkey?
The largest island in Turkey is Gokceada Island which is spread in an area of around 279 square kilometers.
Q8. Which adventures are a must-try in Turkey?
Some of the best adventures to try in Turkey are:
Jeep safari
White water rafting
Mountaineering
Paragliding
Hot air Balloon
Scuba Diving
Q9. What is there to do at Kekova Island?
One can explore the ruins of the Lycian city, enjoy adventures like kayaking, snorkeling, glass-bottom rides and also boat cruises.
Q10. Which are the best hotels to stay in Gokceada Island?
The best hotels to stay in Gokceada Island are:
The Castle Boutique Hotel
The Castle
Meydani Butik Hotel
Salkım Otel Gökçeada
---