Showing 76 Switzerland Tour Packages
Surrounded by the alpine beauty and stunning landscapes, Switzerland is a picturesque destination that attracts several tourists worldwide. The beauty of the placid lakes, towering castles, quaint villages, delectable cheese, chocolates, and wine are just some of the few things your Switzerland tour package must offer. The iconic snow-capped mountains look surreal to the extent that it looks more like a dream than reality. It is a destination of dreams that is blessed by nature abundantly. If you are one of the fortunate travelers who has booked their tickets to Switzerland, you will witness much amazing scenery. It includes antique, old-school castles, Buddhist sculptures, Swiss meadows, the world's largest clock tower in Zurich, crash-bang waterfalls, and magnificent backyards of vineyards, rivers, and lakes. Resort towns like Montreux, Geneva, Bern, etc., are some of the most visited cities in the country. Surprisingly, contrary to everyone's belief, Switzerland also has a national park that houses some exotic animals, including, Lynz, red deer, burrow, chamois, curve-horned ibex, and other animals. Besides the amazing destinations, Switzerland is also home to amazing people who have followed their cultures and traditions for ages, offering its visitors great hospitality and the yummiest foods when they enjoy their Switzerland vacation packages.
Read More...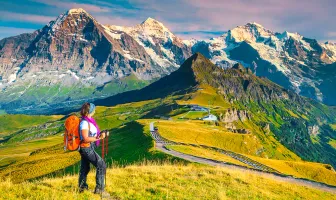 Best Of Switzerland 7 Nights 8 Days Hiking And Trekking Tour Package
Sightseeing

Room Service

Meals

+3

More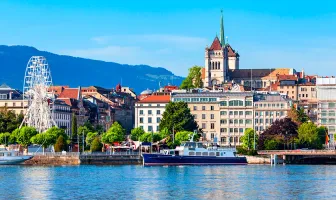 6 Nights 7 Days Switzerland Tour Package
Room Service

Meals

Airport pickup-drop

+2

More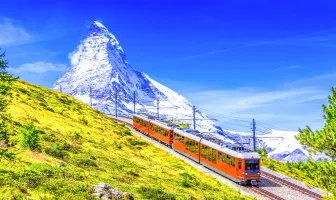 Zermatt 2 Nights 3 Days Tour Package
Cab Facilities

Airport pickup-drop

Hotel Stay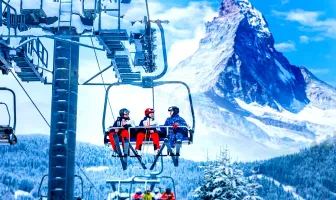 Zermatt St Moritz Lugano 3 Nights 4 Days Tour Package
Cab Facilities

Airport pickup-drop

Breakfast

+1

More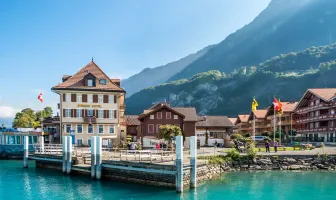 Interlaken and Lucerne 6 Nights 7 Days Tour Package
Cab Facilities

Sightseeing

Meals

+1

More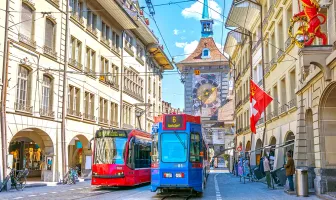 Bern And Aarau 4 Nights 5 Days Tour Package
Room Service

Airport pickup-drop

Breakfast

+1

More
Tried and Trusted
We're trusted worldwide by 10 million travellers just like you.
Your 1 Stop Travel Partner
Your search ends here. We've got your entire trip covered.
Reliable Support
We're here for you. Reach out to us anytime by phone, email, or chat.
Safe & Secure Payments
All online transactions are 100% encrypted & secure.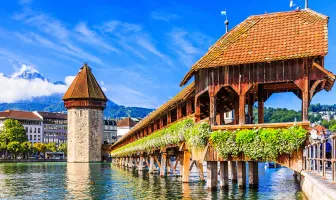 Switzerland Tour Package For 7 Days 6 Nights
Room Service

Airport pickup-drop

Breakfast

+1

More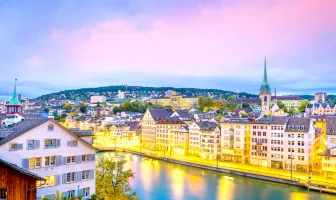 2 Nights 3 Days Zurich Lausanne Tour Package
Room Service

Meals

Airport pickup-drop

+1

More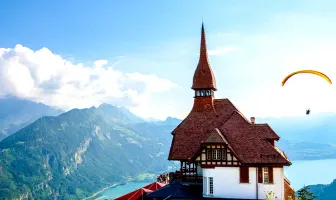 Pleasurable Lugano 2 Nights 3 Days Tour Package
Cab Facilities

Sightseeing

Airport pickup-drop

+2

More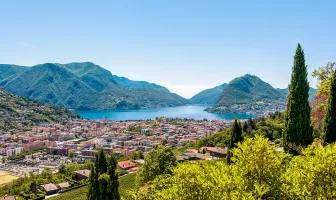 Pleasurable Lugano 3 Days 2 Nights Tour Package
Cab Facilities

Airport pickup-drop

Breakfast

+1

More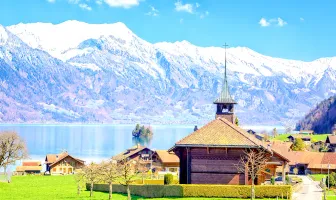 2 Nights 3 Days Lausanne Tour Package
Cab Facilities

Sightseeing

Airport pickup-drop

+1

More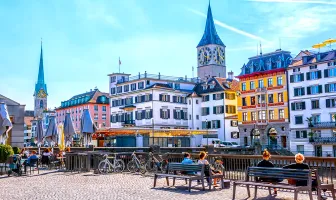 Highlights Of Zurich 3 Nights 4 Days City Tour Package
Room Service

Airport pickup-drop

Breakfast

+1

More