Showing 2 Zamboanga Tour Packages
The city of flowers in the Philippines named Zamboanga is the ultimate paradise for travelers with Zamboanga tour packages. It is one of the busiest and most well-developed ones. Such an urbanized city will not fail to impress you and stand over your expectations. It has some beautiful and attractive gems which you could not experience in the ultimate world. It is a must-visit place for you where you can come with your family and friends and encounter a perfect destination. It has preserved some of the great heritages of the world and has various unique factors to influence you to come and visit here.
Read More...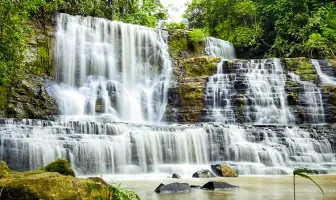 3 Nights 4 Days Zamboanga Tour Package
Sightseeing

Room Service

Airport pickup-drop

+2

More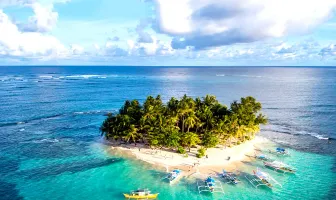 2 Nights 3 Days Zamboanga Tour Package
Cab Facilities

Sightseeing

Airport pickup-drop

+1

More
Tried and Trusted
We're trusted worldwide by 10 million travellers just like you.
Your 1 Stop Travel Partner
Your search ends here. We've got your entire trip covered.
Reliable Support
We're here for you. Reach out to us anytime by phone, email, or chat.
Safe & Secure Payments
All online transactions are 100% encrypted & secure.