Showing 29 Pachmarhi Tour Packages
One of the most visited places in the heart of incredible India is Pachmarhi, which is a magnificent gold mine of ancient history and abundant natural beauty. The Pachmarhi tour packages invite you all to visit the magnificent destination in the Indian state of Madhya Pradesh also known as Satpura ki Rani (Queen of Satpura). The Pandava Caves, which are among Pachmarhi's most well-known tourist sites, are thought to have been constructed by the Pandavas and their wife Draupadi while they were exiled there. Pachmarhi, which is 1,607 metres above sea level and offers gorgeous landscapes, rushing waterfalls, clean ponds, and lush green forests, is the ideal location for all adventure enthusiasts. The town is full of locations that may easily transport you away from your stressful lives and make your difficult-to-get getaways memorable.
Read More...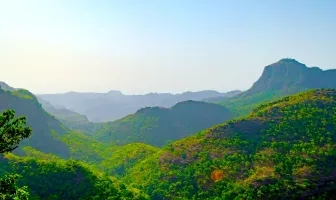 4 Days 3 Nights Pachmarhi Tour Package
Cab Facilities

Airport pickup-drop

Breakfast

+1

More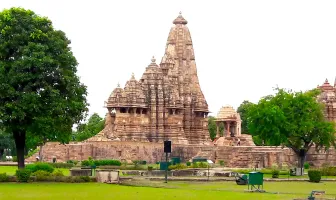 4 Nights 5 Days Bhopal and Pachmarhi Tour Package
Bhopal

(2N)

Pachmarhi

(2N)
Cab Facilities

Meals

Breakfast

+1

More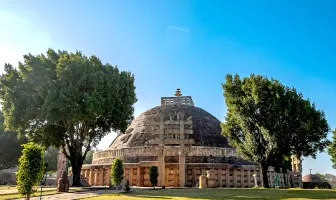 Sanchi Pachmarhi Bhimbetka 4 Days 3 Nights Tour Package
Pachmarhi

(1N)

Sanchi

(2N)
Cab Facilities

Sightseeing

Airport pickup-drop

+2

More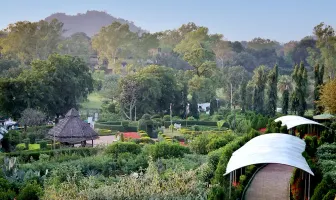 Pachmarhi Tour Package for 4 Days 3 Nights
Room Service

Airport pickup-drop

Breakfast

+1

More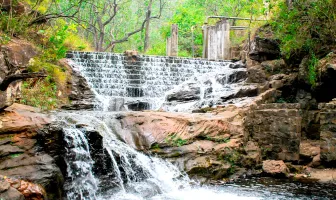 Pachmarhi 6 Nights 7 Days Tour Package with Pench and Kanha
Sightseeing

Room Service

Meals

+3

More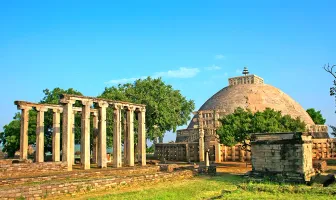 Sanchi Bhimbetka Satpura Park Pachmarhi Tour Package for 5 Days 4 Nights
Bhopal

(1N)

Pachmarhi

(2N)
+1 Cities
Cab Facilities

Airport pickup-drop

Breakfast

+1

More
Tried and Trusted
We're trusted worldwide by 10 million travellers just like you.
Your 1 Stop Travel Partner
Your search ends here. We've got your entire trip covered.
Reliable Support
We're here for you. Reach out to us anytime by phone, email, or chat.
Safe & Secure Payments
All online transactions are 100% encrypted & secure.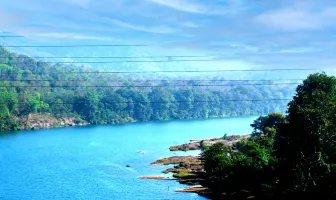 2 Nights 3 Days Pachmarhi Tour Package
Room Service

Airport pickup-drop

Breakfast

+1

More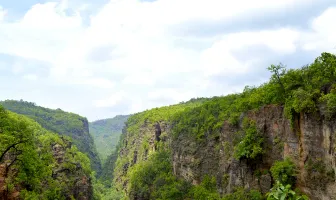 3 Nights 4 Days Pachmarhi Tour Package
Cab Facilities

Sightseeing

Meals

+2

More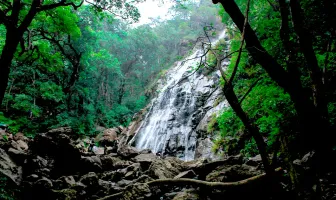 Spectacular Pachmarhi 2 Nights 3 Days Tour Package
Cab Facilities

Sightseeing

Airport pickup-drop

+2

More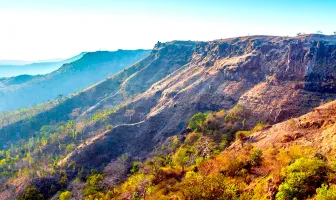 Jabalpur Kanha and Pachmarhi 5 Nights 6 Days Tour Package
Jabalpur

(2N)

Pachmarhi

(3N)
Cab Facilities

Airport pickup-drop

Breakfast

+1

More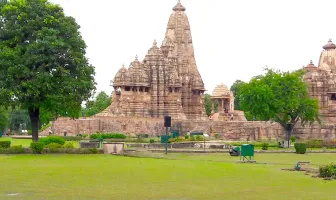 Bhopal and Pachmarhi 4 Nights 5 Days Tour Package
Bhopal

(2N)

Pachmarhi

(2N)
Cab Facilities

Sightseeing

Meals

+2

More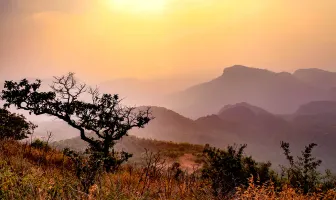 Pachmarhi Pench Kanha 6 Nights 7 Days Tour Package
Cab Facilities

Meals

Airport pickup-drop

+1

More