Showing 1 Nikko Tour Packages
Located in the Tochigi Prefecture of Japan, Nikko is one of the popular tourist destinations that is known for its natural beauty and cultural attractions. You must visit The Nikko Toshogu Shrine, which is popularly known for its ornate architecture and its significance in the history of Japan. You can also dwell in the stunning scenery of the Nikko national park and try hiking, climbing, and other outdoor activities. Nikko is also famous for its hot springs and traditional Japanese cuisine. So, avail yourself of the Nikko tour packages for an ultimate holiday experience with your loved ones.
Read More...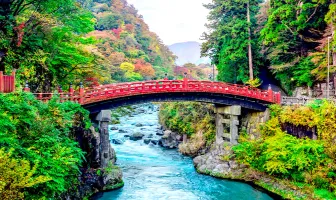 1 Night 2 Days Nikko Tour Package
Cab Facilities

Sightseeing

Airport pickup-drop

+1

More
Tried and Trusted
We're trusted worldwide by 10 million travellers just like you.
Your 1 Stop Travel Partner
Your search ends here. We've got your entire trip covered.
Reliable Support
We're here for you. Reach out to us anytime by phone, email, or chat.
Safe & Secure Payments
All online transactions are 100% encrypted & secure.