Showing 3 Niagara Falls Honeymoon Packages
Niagara Falls is a perfect destination for a honeymoon tour. It is a world-famous natural wonder which attracts millions of tourists every year. The stunning waterfalls offer a picturesque background for a romantic getaway. Niagara Falls is a destination for romance. The breathtaking natural scenery and the thrilling experiences of the falls create a perfect atmosphere for a romantic honeymoon. Couples can take long walks along the falls, or book a romantic dinner at one of the luxurious restaurants in the area. Take advantage of the Niagara Falls honeymoon packages if you don't want to miss out on all this and much more.
Read More...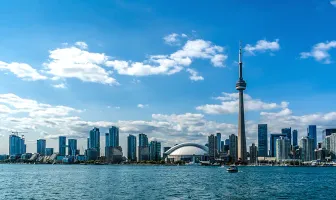 7 Nights 8 Days Niagara Falls Montreal and Toronto Honeymoon Package
Niagara Falls

(4N)

Toronto

(3N)
Cab Facilities

Sightseeing

Airport pickup-drop

+2

More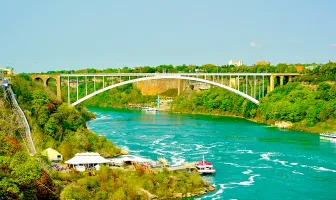 Niagara Falls Tour Package for 6 Nights 7 Days
Cab Facilities

Meals

Airport pickup-drop

+1

More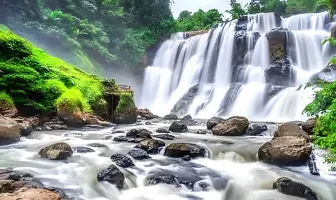 3 Nights 4 Days Niagara Tour Package
Cab Facilities

Sightseeing

Airport pickup-drop

+2

More
Tried and Trusted
We're trusted worldwide by 10 million travellers just like you.
Your 1 Stop Travel Partner
Your search ends here. We've got your entire trip covered.
Reliable Support
We're here for you. Reach out to us anytime by phone, email, or chat.
Safe & Secure Payments
All online transactions are 100% encrypted & secure.