Showing 2 Niagara Falls Family Tour Packages
Niagara Falls is one of the most popular tourist destinations in the world, attracting millions of visitors each year. It is especially perfect for family tours, as numerous attractions and activities cater to all age groups. Niagara Falls is an excellent destination for families because it offers breathtaking views of the falls themselves. Moreover, the falls can be viewed from different angles and locations, including observation decks, boats, and even helicopters. This variety of viewpoints makes Niagara Falls an exciting and unique destination for families, as they can explore the area and experience the falls in many different ways. Take advantage of the Niagara Falls family tour packages for a seamless tour experience with your loved ones at this destination.
Read More...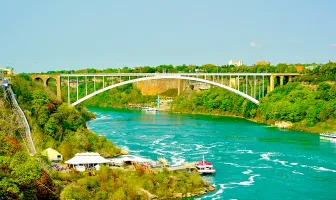 Niagara Falls Tour Package for 6 Nights 7 Days
Cab Facilities

Meals

Airport pickup-drop

+1

More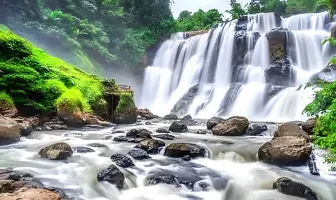 3 Nights 4 Days Niagara Tour Package
Cab Facilities

Sightseeing

Airport pickup-drop

+2

More
Tried and Trusted
We're trusted worldwide by 10 million travellers just like you.
Your 1 Stop Travel Partner
Your search ends here. We've got your entire trip covered.
Reliable Support
We're here for you. Reach out to us anytime by phone, email, or chat.
Safe & Secure Payments
All online transactions are 100% encrypted & secure.