Showing 2 Niagara Falls Couple Tour Packages
Niagara Falls is a stunning natural wonder that has attracted visitors for centuries and remains a top choice for couples looking for a romantic getaway. Niagara Falls is an incredibly scenic location that provides the perfect backdrop for a romantic getaway. The falls themselves are breathtaking, with water cascading down from a height of over 50 meters. The area around the falls is also beautiful, with lush greenery, walking trails, and lookout points that offer stunning views of the surrounding landscape. Take advantage of the Niagara Falls couple tour packages to create unforgettable memories together at this amazing destination.
Read More...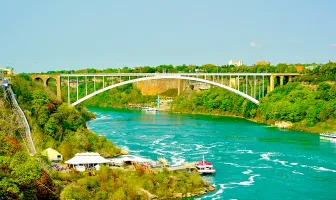 Niagara Falls Tour Package for 6 Nights 7 Days
Cab Facilities

Meals

Airport pickup-drop

+1

More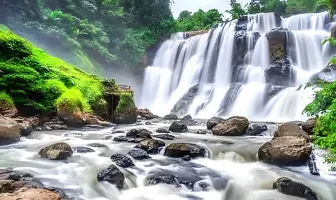 3 Nights 4 Days Niagara Tour Package
Cab Facilities

Sightseeing

Airport pickup-drop

+2

More
Tried and Trusted
We're trusted worldwide by 10 million travellers just like you.
Your 1 Stop Travel Partner
Your search ends here. We've got your entire trip covered.
Reliable Support
We're here for you. Reach out to us anytime by phone, email, or chat.
Safe & Secure Payments
All online transactions are 100% encrypted & secure.