Showing 3 Las Vegas New Year Packages
Step into a world of glitz, glamour, and excitement as we present to you the most dazzling New Year's celebration in the entertainment capital of the world—Las Vegas! Our exclusive Las Vegas new year packages are designed to whisk you away into a night of pure opulence and jubilation, set against the iconic backdrop of the Las Vegas Strip. Join us for an unforgettable countdown to the new year, filled with live performances, gourmet dining, champagne toasts, and a front-row seat to the spectacular fireworks display that lights up the Vegas sky. Let's ring in the new year in style, Vegas-style!
Read More...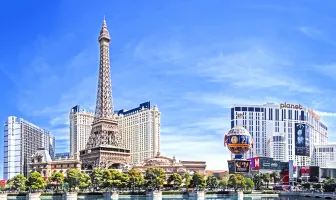 4 Nights 5 Days Amazing Las Vegas New Year Tour Package
Cab Facilities

Sightseeing

Airport pickup-drop

+2

More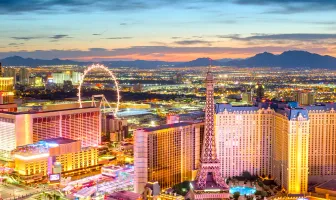 Las Vegas 4 Nights 5 Days Tour Package with Death Valley and Joshua Tree
Death valley

(2N)

Las vegas

(2N)
Cab Facilities

Meals

Airport pickup-drop

+2

More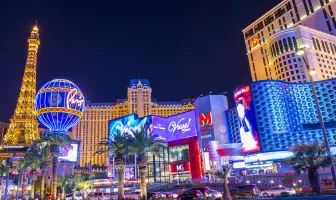 7 Nights 8 Days Las Vegas Family Tour Package
Las vegas

(4N)

San francisco

(3N)
Room Service

Airport pickup-drop

Breakfast

+1

More
Tried and Trusted
We're trusted worldwide by 10 million travellers just like you.
Your 1 Stop Travel Partner
Your search ends here. We've got your entire trip covered.
Reliable Support
We're here for you. Reach out to us anytime by phone, email, or chat.
Safe & Secure Payments
All online transactions are 100% encrypted & secure.