Showing 2 Las Vegas Couple Tour Packages
For several reasons, Las Vegas is an excellent choice for a couple's tour. It is known as the world's entertainment capital, providing endless opportunities for fun and adventure, from world-class shows and concerts to thrilling nightlife. The surrounding natural attractions, such as the Grand Canyon and Red Rock Canyon, provide a beautiful backdrop for outdoor activities and adventures. The city also offers diverse dining options, from high-end restaurants to street food stalls, catering to all tastes and budgets. It is also home to numerous luxurious hotels and resorts, providing a romantic setting for couples. Take advantage of the Las Vegas couple tour packages for a romantic and memorable getaway.
Read More...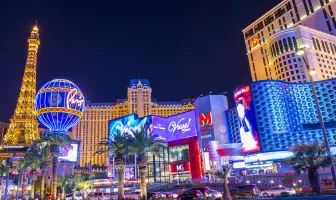 7 Nights 8 Days Las Vegas Family Tour Package
Las vegas

(4N)

San francisco

(3N)
Room Service

Airport pickup-drop

Breakfast

+1

More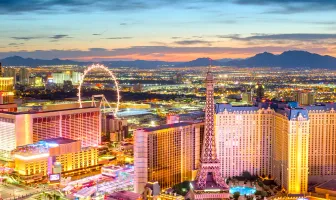 Las Vegas 4 Nights 5 Days Tour Package with Death Valley and Joshua Tree
Death valley

(2N)

Las vegas

(2N)
Cab Facilities

Meals

Airport pickup-drop

+2

More
Tried and Trusted
We're trusted worldwide by 10 million travellers just like you.
Your 1 Stop Travel Partner
Your search ends here. We've got your entire trip covered.
Reliable Support
We're here for you. Reach out to us anytime by phone, email, or chat.
Safe & Secure Payments
All online transactions are 100% encrypted & secure.