Showing 1 Jakar Tour Packages
Jakar, the picturesque town located in the heart of Bhutan, is a popular destination for travelers seeking to experience the rich cultural and natural beauty of the Himalayan kingdom. With its stunning landscapes, ancient monasteries, and vibrant local markets, Jakar offers a unique blend of adventure and cultural immersion. There are numerous Jakar tour packages available to cater to the needs and preferences of every traveler From trekking in the scenic valleys to exploring the vibrant local culture, Jakar has something for everyone. So, pack your bags and get ready to embark on an unforgettable journey to Jakar.
Read More...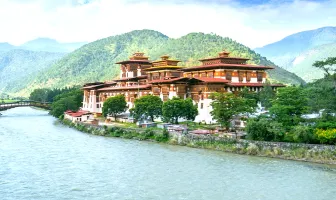 Grand Bhutan 8 Nights 9 Days Tour Package with Jakar
Cab Facilities

Airport pickup-drop

Breakfast

+1

More
Tried and Trusted
We're trusted worldwide by 10 million travellers just like you.
Your 1 Stop Travel Partner
Your search ends here. We've got your entire trip covered.
Reliable Support
We're here for you. Reach out to us anytime by phone, email, or chat.
Safe & Secure Payments
All online transactions are 100% encrypted & secure.