Antalya is one of the most happening summer destinations in Turkey which is known for its finest beaches and historical towns. The city is also known as Turquoise coast because of its blue water of the southern Mediterranean Sea. The city reflects the true culture, traditions and history of Turkey through its enchanting historical monuments, bustling streets and vibrant shops. Shopping in Antalya can be a turning point in your trip as you will get to shop for a lot of things which otherwise you won't find anywhere else. Check out this blog to know where and what to shop in Antalya on your next trip.
Top 5 Places To Shop In Antalya
Antalya is full of colorful markets and shopping centers from where one can enjoy a blissful shopping experience. Check out this list to find the best shopping places in Antalya.
1. Laura Street Market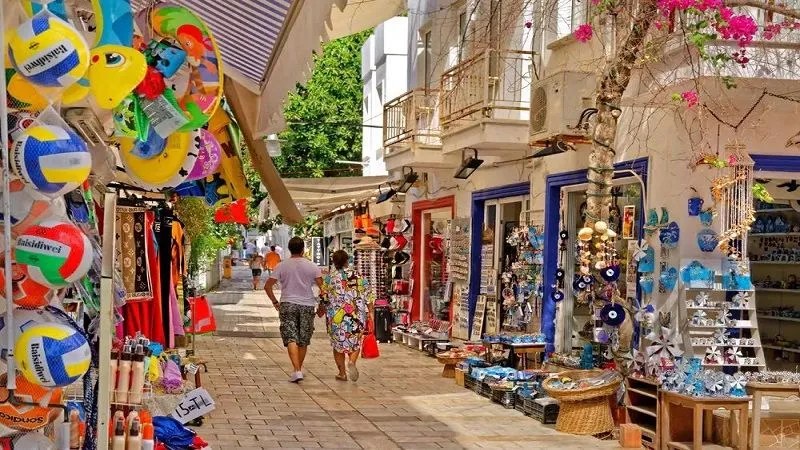 One of the best weekend markets in Antalya, Lara Street Market is a popular street shopping destination in Antalya that is set up every Saturday. Unlike the malls in Antalya, this market is very cost-effective and bargaining can be easily done here to get the product at your desired price. It is a great place to shop for Turkish souvenirs, local and international fashion, home décor, jewelry, spices, herbs, ready-made food and a lot more. In local Tuekish language, this place is also referred to as pazar and influences from Turkish culture is reflected in the local items and handicrafts that are sold here.
Location: Şirinyalı Mahallesi, Antalya, Turkey
Timings: Every Saturday from 08:00 am to 08:00 pm
2. Kaleiçi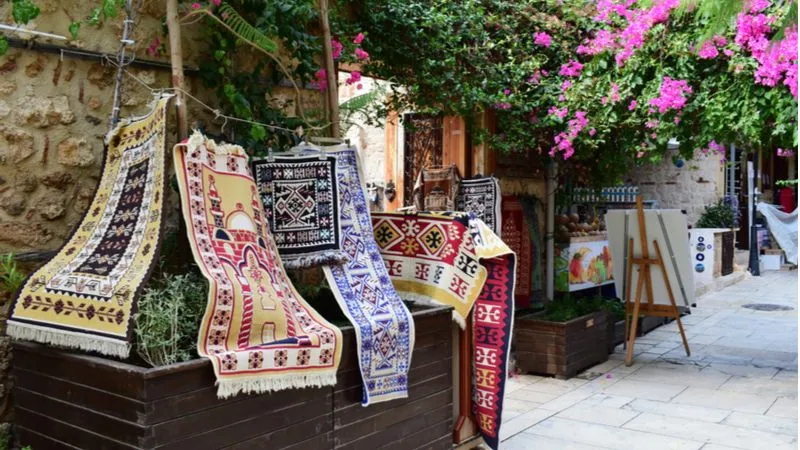 Witness the best Antalya shopping experience at Kaleiçi which is an old district in Antalya that looks absolutely pleasant as the whole street has been designed with cobblestones dotted with timber houses styled in Ottoman architecture. Kaleiçi houses some of the best shops in Antalya and is great to enjoy a traditional shopping experience as you can get your hands on antiques, traditional jewelry, carpets, cane baskets, home décor and several other things. Stroll through this street to know about the best of culture of the local people of Turkey and also to enjoy some of the best attractions in Antalya which are located near this street.
Location: Selçuk, Uzun Çarşı Sk., 07100 Muratpaşa/Antalya, Turkey
Timings: 24 hours
3. İki Kapılı Han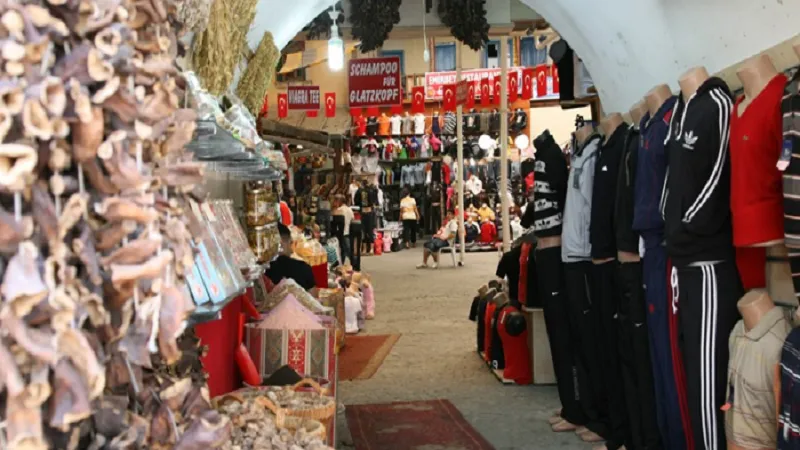 It is one of the oldest areas in Turkey which will offer you a historic experience late from the 15th century. Shopping in Turkey is all about looking for the best handicrafts and traditional things like ceramics, woven carpets, metal and glass work and a lot more. Enjoy a great shopping in Antalya experience at İki Kapılı Han where you will find local craftsmen showing their skills and art in making handicrafts, metal work, copper products, jewelry and a lot more. Stroll through this street to get yourself some of the best things from this city in Turkey.
Location: Balbey, İsmet Paşa Cd. No:97, 07040 Muratpaşa/Antalya, Turkey
Timings: 24 hours
Suggested Read: Nightlife In Antalya, Turkey: Guide To Relish The Night In The City
4. Antalya Kaleiçi Marina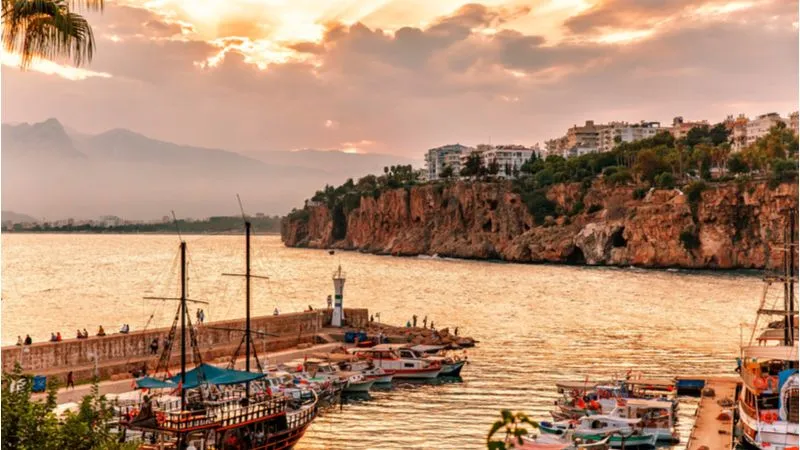 When visiting the beaches in Antalya, you can indulge in a great shopping experience as well at shopping places like Antalya Kaleiçi Marina which not only offer a great Antalya shopping experience but also promises stunning views of the sea. This lane has stores that sells both national and international brands along with beach essentials like hats, beach clothing, water sports equipment and a lot of other things. There are also cafes and restaurants where you can sit, relax and eat after shopping while enjoying beautiful views of the sea.
Location: Selçuk Mah, Antalya, Turkey
Timings: N/A
5. Antalya Main Bazaar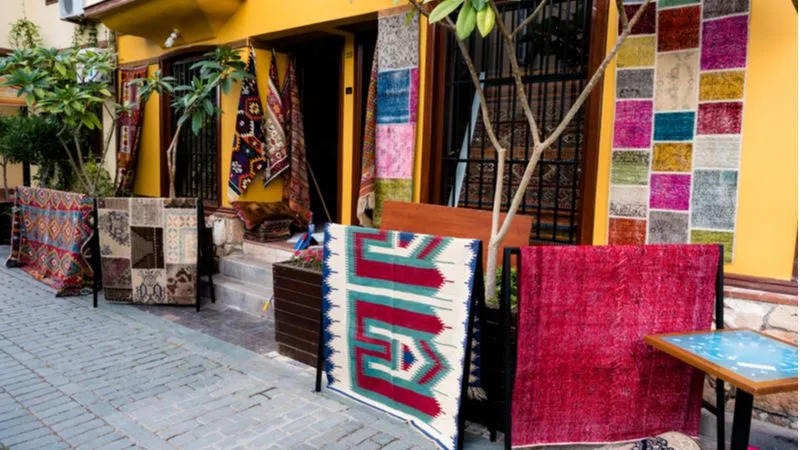 If you want to have an authentic shopping in Antalya experience then visit Antalya Main Bazaar where you will get acquainted with local culture of the people of Antalya and will find diverse range of products from traditional jewelry to spices, Turkish coffee to home décor items, ceramics to carpets and rugs, you will find each and everything here and that too at affordable prices. Bargaining is common in this market, so make sure you do some in order to get the products at great deals.
Location: Elmalı, Şht. Binbaşı Cengiz Toytunç Cd. No:53, 07040 Muratpaşa/Antalya, Turkey
Timings: 09:00 am to 09:00 pm
Suggested Read: Things To Do In Antalya For A Kindling Getaway
Top 5 Things To Buy From Antalya
Antalya is a famous place to shop for a lot of Turkish delights which are unique and you won't find them anywhere else. Some of the best things to buy in Antalya are:
1. Turkish Mosaic Lamp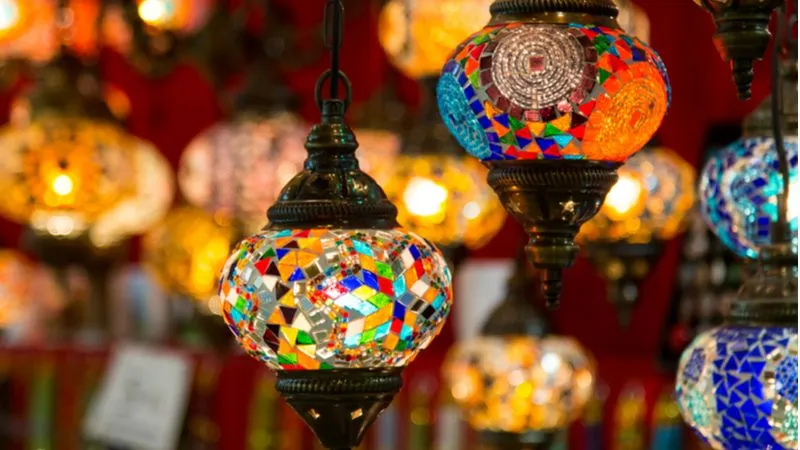 Turkish Mosaic lamps is one of the best things to buy in Antalya as these are quite popular through the Turkey. These lamps have been inspired by the décor that was found at Sultan's palaces and reflected Ottoman culture. Designed in vivid colors, these lamps look absolutely gorgeous and can be hang as chandeliers or as a side table lamp. You can find these at any of the malls in Turkey or even at local street shops in different cities of Turkey like Antalya, Istanbul and more.
2. Turkish Carpets and Rugs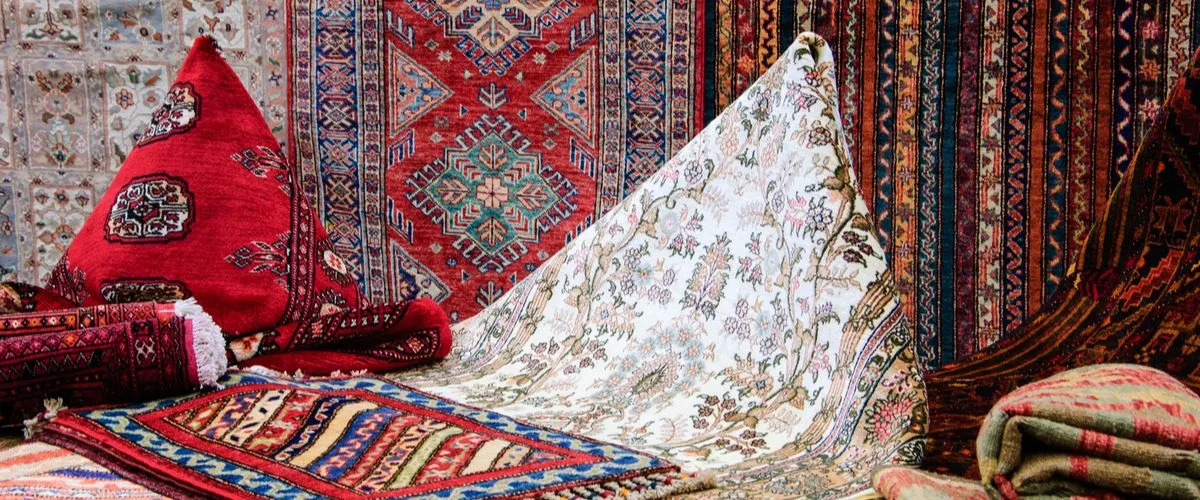 Turkish carpets and rugs are famous all over the world for their designs and aesthetics. Rug weaving is an important occupation of Turkey and people have been into this occupation since the prehistoric times. These carpets and rugs come in different sizes and patterns like floral, geometrical, precise designs with different color patterns and combinations. It is a great piece to bring back from Antalya that will accentuate your living space and will add charm to it.
Suggested Read: Places To Visit In Turkey For The Best Turkish Experience
3. Nargile Pipes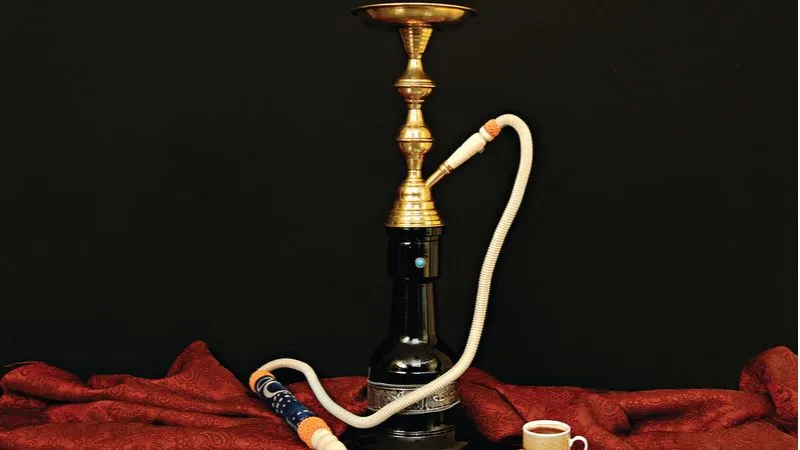 Nargile Pipes are basically smoking pipes that originated in India and became popular in Turkey during the Ottoman period. It forms an important part of social gatherings of the local people of Turkey where they sit and smoke these pipes while interacting with each other. Different flavors are available that can be inserted in these tubes like raspberry, banana, apple, mint and others. These Nargile Pipes are available in different designs, patterns and colors so explore well before getting one.
4. Ceramic Souvenirs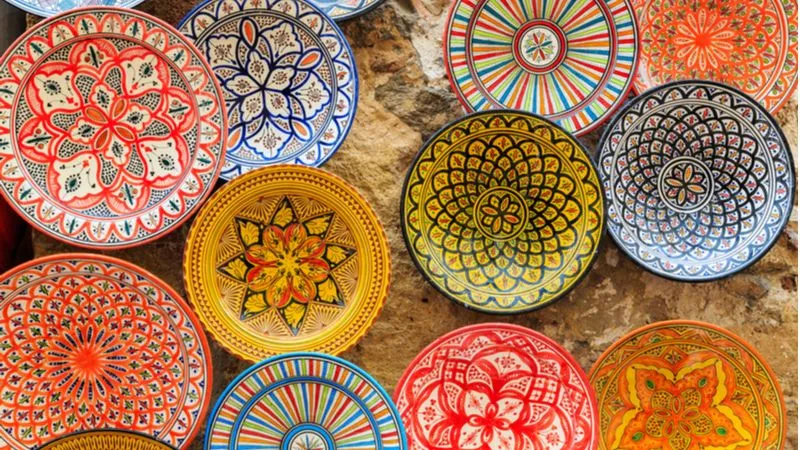 Ceramic items are very popular not on in Antalya but throughout Turkey. From duty free shops in Antalya to local shops, you will find these ceramic souvenirs at every market in Antalya. These ceramic pots, décor items, crockery are available in different patterns, shapes, colors and sizes that looks absolutely gorgeous. The vibrant colors of this pattern look amazing and adds character and statement to your living room or dining table. Many tourists take these from here as a souvenir or just to decorate their homes.
Suggested Read: Places To Visit in Istanbul, Turkey For The Chariot Races And Egyptian Obelisks
5. Turkish Spices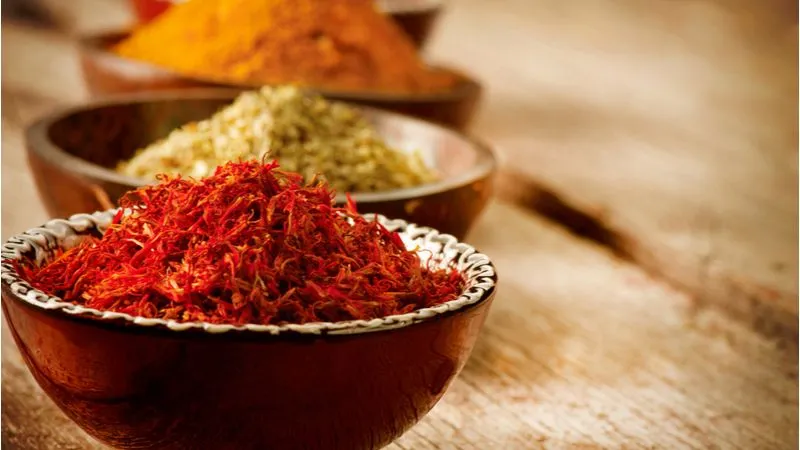 One of the best things to buy in Antalya are Turkish spices which are quite popular all over the world for their aromatic fragrance and taste. These are either sold loose or in decorative boxes so that these can be gifted to friends or relatives as souvenirs. Turkish saffron is one of the main spices but finding an authentic one is really hard to find and costs really expensive. Travelers must refrain themselves from buying Turkish saffron from local vendors as that is not pure.
Antalya is a great place to visit in Turkey that will satisfy all your desires from beaches to sightseeing, shopping to adventures and a lot more. If you planning to visit Antalya then do not forget to indulge in a bit of shopping as you will get some really nice Turkish souvenirs here which you won't find anywhere else in the world. We hope this little guide to shopping in Antalya would have helped you in planning your shopping scenes in the city. If you have earlier visited Antalya, do let us know in the comments section below what all you got from there.
FAQs
Q1. Which are the best things to buy from Antalya?
Some of the best things to get from Antalya are Kilim rugs, leather bags and wallets, Turkish carpets, Turkish tea and glasses, mosaic lamps, dried herbs and spikes, and ceramic souvenirs.
Q2. Which are the best malls in Antalya?
Some of the best malls in Antalya are:
Deepo Outlet Center
Mall of Antalya Shopping Center
TerraCity Shopping Mall
Mark Antalya Shopping Mall
Erasta Shopping Mall Antalya
Özdilek Park Shopping Mall Antalya
The Land of Legends Shopping Avenue
Antalya Migros Shopping Mall
Q3. Is bargaining possible at local streets of Antalya?
Yes, you can easily bargain with the local vendors of the street shops in Antalya. You just have to be respectful in quoting the price and also quote as per the quality and you might get the item at your preferred price.
Q4. Which are the best beaches in Antalya?
Some of the best beaches in Antalya are Mermerli Beach, Lara Beach, Patara Beach, Kaputas Beach, Inciralti Public Beach, Konyaalti Beach and Cleopatra Beach.
Q5. When is the best time to visit Antalya?
April to October months are considered to be the best time to visit Antalya when the weather is pleasant for sightseeing as well as beach adventures.
Q6. Which is the main airport in Antalya?
Antalya Airport (AYT) is the main airport in Antalya which is located around 13 km from the Antalya city center.
Q7. What are the best things to do in Antalya?
There are a lot of exciting things to do in Antalya. Some of them are:
Spend some peaceful time at Karaalioglu Park
Witness exotic marine life at Antalya Aquarium
Capture stunning views from the beaches in Antalya
Spend some fun and thrill time at Aqualand
Enjoy a pirate boat ride
Enjoy shopping for Turkish souvenirs from the local markets
Admire beauty of nature at Kursunlu Waterfalls
Q8. Which are the best hotels in Antalya?
Some of the best hotels in Antalya are:
Kempinski The Dome
Rixos Premium Belek
Gloria Serenity Resort
Titanic Mardan Palace
Crowne Plaza Antalya, an IHG Hotel
Holiday Inn Antalya - Lara, an IHG Hotel
---