Being the capital city of Saudi Arabia, Riyadh is the hub for some of the best restaurants in Riyadh and the world. The city is a hustle and bustle place filled with real estate and shopping places. Filled to the brim with restaurants, what are the places to eat in the city? International cuisines have made their way to Riyadh like Indian, Italian, Chinese and Japanese. Whether you are a local or tourist, you will always find something to treat your taste buds.
Top 10 Restaurants In Riyadh For All The Food Lovers
Riyadh, was once a upon a time a walled, mud brick way station along desert trading routes. From afar, it is a picture of soaring modern towers rising up above the desert. It seems cautious, sober and conservative as compared to the other cities like Jeddah. The wind of change sweeping the nation has affected the capital as restaurants, malls and metros are coming up in a big way.  Speaking of Riyadh restaurants, let's give those taste buds a treat to some of the most delicious international cuisine.
1. The Globe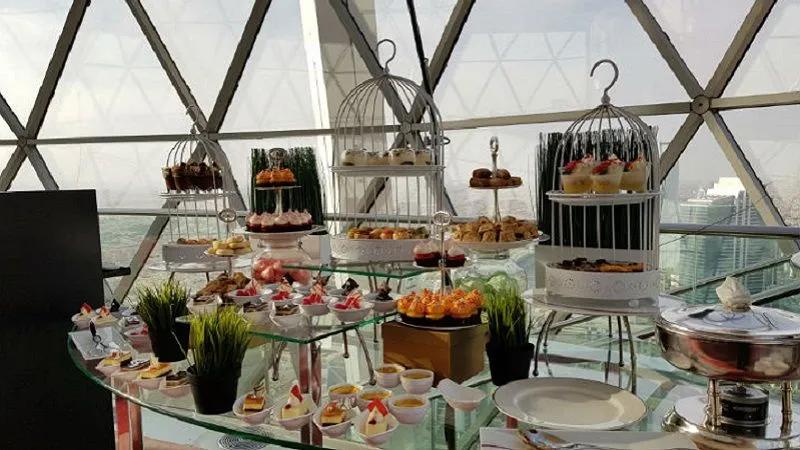 The Globe with its romantic, scenic view and diverse menu, is the most exclusive fine dining restaurant, nestled on the Al Faisaliah tower in a glassy orb. The three-story venue serves Arabic and European dishes with an emphasis on French cuisine. It serves a three full course menu designed for flavor. Thursday, Friday and Saturday are the traditional high tea days, which should not be missed. Guests will have an amazing view of the city seated 240 meters up in the sky. They will also have access to the cigar lounge where Cuban cigars are offered. What more can anyone ask for, when being offered the best food in Riyadh. It is an absolute delight for everyone.
Location:  King Fahd Branch Rd, Al Faisaliah Tower, The Geodesic Orb، Riyadh 12212, Saudi Arabia
Timings: 4 pm- 1 am
Main Cuisine: Arabic, European and French cuisine
2. Elements
Elements is unique as it stands out from the crowd for various reasons excluding its interactive dining experience.  Chefs offer entertainment by creating dishes at the live cooking stands in the open kitchen as diners choose a dish from the diverse menu, which entails cuisine from around the world. Elements offer breakfast, lunch and a la carte in the style of a best restaurant in Riyadh and is a part of the Four-season hotel chain.  Being a cosmopolitan and vibrant spot among the culinary selections, the restaurant has always lived up to its promise.  All the food lovers should not forget about the special dinner menus which includes seafood night on Monday and Middle Eastern night on Tuesday.
Location:  King Fahd Branch Rd, Kingdom Centre، Riyadh 12271, Saudi Arabia
Timings: 6–11:30am, 12:30–4pm, 7pm–12am
Main Cuisine:  Seafood and Middle Eastern Cuisine
Suggested Read: Desert Safari In Riyadh, Saudi Arabia That Will Give You The Experience Of A Lifetime
3. Spazio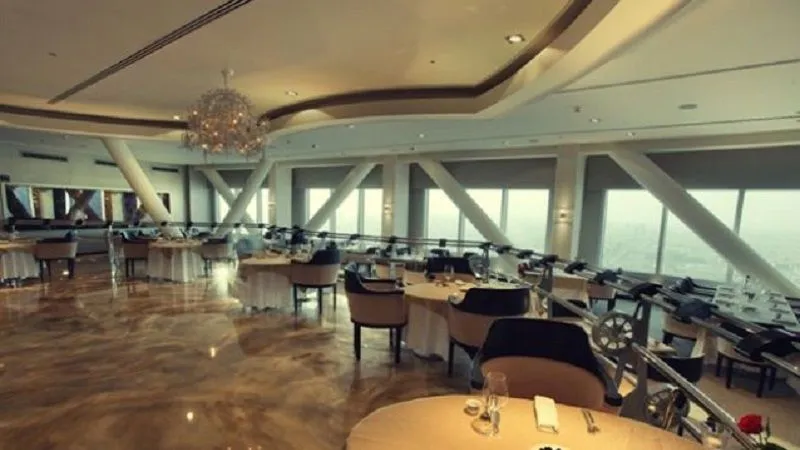 Spazio is a favorite of Prince Waleed bin Tala, the Saudi King's nephew as it offers Italian cuisine blended with international dishes. It is one of the top restaurants in Riyadh with a sushi bar set up in a pleasant Art Deco style. The best part about the restaurant is the view of the sunset.  It is situated on the 66th floor of the Kingdom tower skyscraper, the second tallest building in Saudi. With the perfect culinary experience, the view of the sky bridge walk on the top of the building shouldn't be missed. It is a once in a life time chance to taste the best cuisine in the world.
Location: Kingdom Tower، Al Urubah Rd, 77Th Floor، Riyadh 11576, Saudi Arabia
Timings: 9 am –11:30 pm
Main Cuisine:  French, Italian and Japanese
Suggested Read: Top Restaurants in Qatar - Discover The Taste From The Best Picked Eateries
4. The Najd Village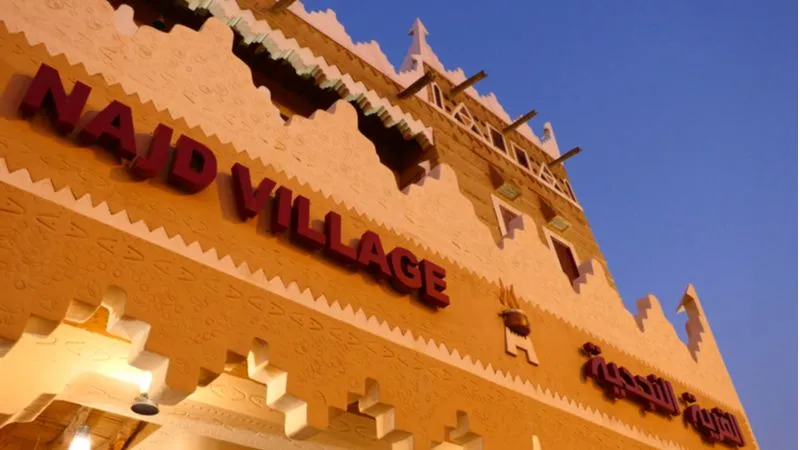 The Najd Village, a restaurant in Saudi Arabia, is quite popular with the locals and international tourists from around the world. Najd goes back to its maiden name for Riyadh and for the people and food of the bygone era. The village has inculcated the Saudi tradition with modernity and offers people the best of Riyadh cuisine, which is served in a museum like décor.  The menu is infused with both vegetarian and non-vegetarian meals that include legendary cuisines: soft lamb dish moqalqal and matazzez or Saudi dumplings. 1000 guest can be seated in this restaurant, which is on the cushions, according to tradition.
Location:  Abi Bakr As Siddiq Rd, Al Wahah, Riyadh 11564, Saudi Arabia
Timings: 6:30am–12am
Main Cuisine:  Lamb dish moqalqal and matazzez or Saudi dumplings
Suggested Read: Top Resort In Riyadh To Indulge In Luxury Holiday Retreat
5. Coya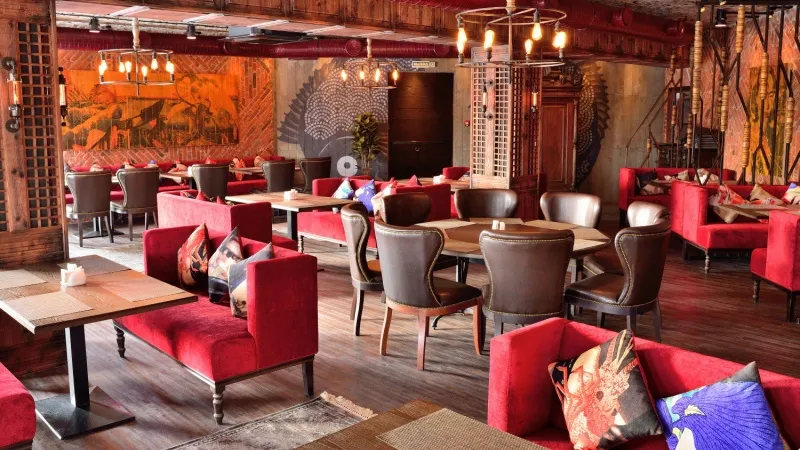 In the center of Riyadh, Coya is a well-known Latin American restaurant that provides a distinctive dining experience. From ceviche to anticuchos, their menu is full of delectable Peruvian dishes, and the lively environment and vibrant interiors enhance the whole eating experience. Coya is well worth a visit, regardless of whether you're a fan of Latin American food or just want to try something different. It's a go-to restaurant for many, perfect for couples, families, friends, and business meetings.
Location:  8710 Prince Abdulaziz Ibn Musaid Ibn Jalawi St, As Sulimaniyah, 4237, Riyadh 12223, Saudi Arabia
Timings: 1 pm- 12 am (Saturday to Wednesday), 1 pm to 12:30 am (Thursday and Friday)
Main Cuisine: Peruvian
Suggested Read: Top Restaurant in Dubai: Pick One According To Your Cravings
6. Mirage Restaurant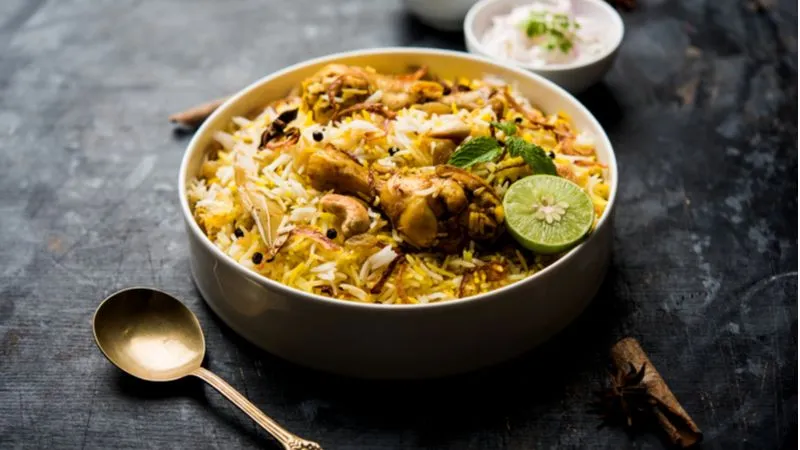 Mirage, a Chinese restaurant in Riyadh, serves the most scrumptious food and a selection of dishes along with Taiwanese additions.   The wide choices and portions are served in sharable sizes but what makes the restaurant even more breathtaking is the amazing interior décor: huge aquarium with colorful fish, vibrant waiting areas and a pond in the middle of the dining space. Children are occupied with the décor and so, it is quite suitable for families. What more can anyone ask for in terms of the food and décor? People should give their taste buds a treat to different cuisines once in a while.
Location:  Takhassusi St, Ar Rahmaniyyah, Riyadh 11564, Saudi Arabia
Timings: 1pm–12:30am
Main Cuisine: Chinese Cuisine
7. Lusin Restaurant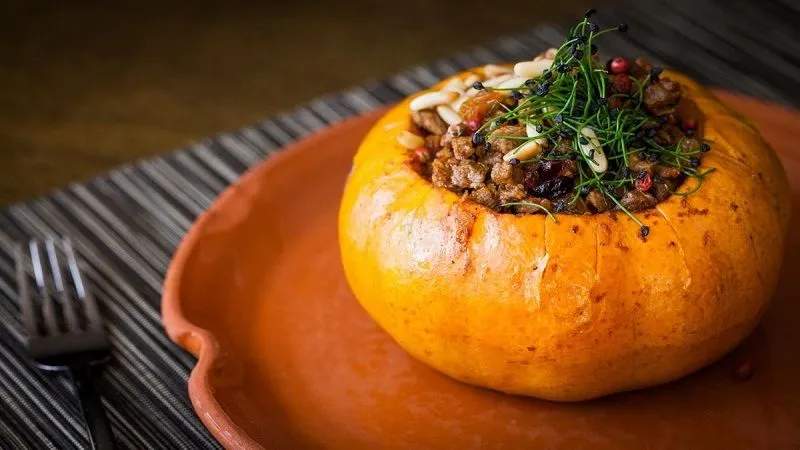 Lusin Restaurant is one of the best places to visit in Riyadh as it offers a unique experience, as guests are given an opportunity to give their taste buds a treat to the best Armenian food.  The restaurant serves a range of excellent cuisine like the best kebabs, tabbouleh, saborak and manti and is named after the Armenian word for moon. The décor is quite peaceful with its dim lighting and background.  The music played in the background is the best Armenian music one has ever heard. It is an ideal place to relax and enjoy food and should be visited at least once when on vacation in Riyadh.
Location:  Prince Muhammad Bin Abdulaziz Rd, Centria Mall Olaya Street intersection with، Riyadh Saudi Arabia
Timings:  12:30pm–1am
Main Cuisine: Armenian Food
8. Taste Of India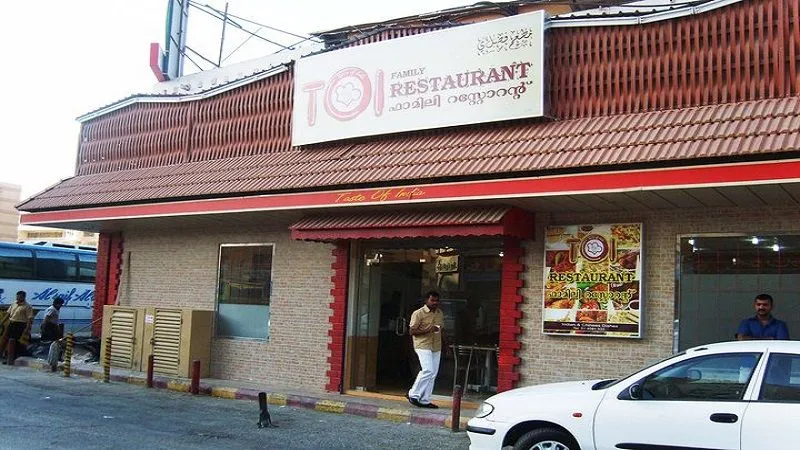 Taste of India is one of the best Indian restaurants in Riyadh, as it specializes in cooking the best Indian dishes right from biryanis and tandoors, which is a traditional specialty from around the Indian nation. The restaurant is a word-of-mouth favorite among the locals that is dependent on promotions and gimmicks.  One of the best things to do in Riyadh is to give the palette a taste of favorable food. It is an absolute favorite amongst tourists from around the world. Tourists visiting the city, should eat here at least once, in fact, it should be on the bucket of restaurants to eat at.
Location:  52, Al Olaya, Riyadh 12212, Saudi Arabia
Timings:  12:30 pm- 12:30 am
Main Cuisine: Indian Cuisine
Suggested Read: Restaurants In Sharjah For A Burst Of Flavors On The Taste Buds
9. Fairuz Garden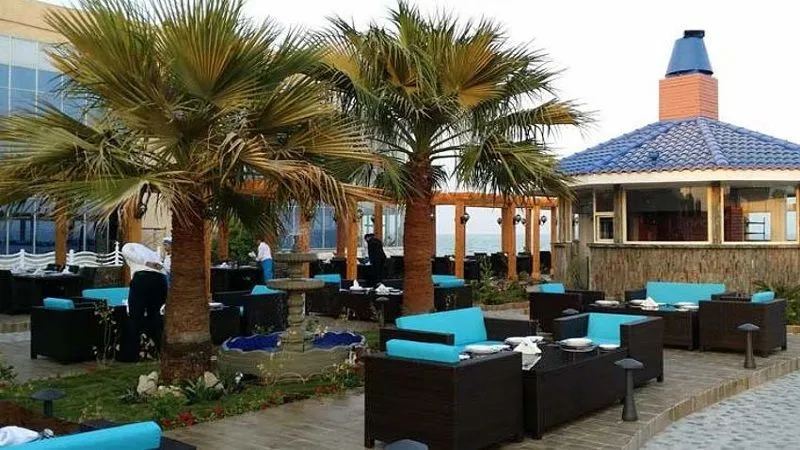 As the ideal attractions in Saudi Arabia, Fairuz Garden is the best place for those who love Lebanese food. The quality of the food right from tabouleh, fatoush, hummus, baba ghanoush, kibbeh is absolutely heavenly, even though the portions are small. With its chic yet peaceful atmosphere with a delightful interior design: dim lights, fashionable furniture and large fountains in the open space area. Fairuz Garden has a separate area for families along with an indoor and outdoor seating area. Guests can choose to sit on the terrace and enjoy the view of the Kingdom tower.
Location:  King Fahd Rd, Riyadh 13712, Saudi Arabia
Timings:  7 am- 7:30 pm
Main Cuisine: Lebanese Food
Suggested Read: Riyadh Malls, Saudi Arabia: An Ultimate Guide For Shopaholics In The City
10. Al Nakeel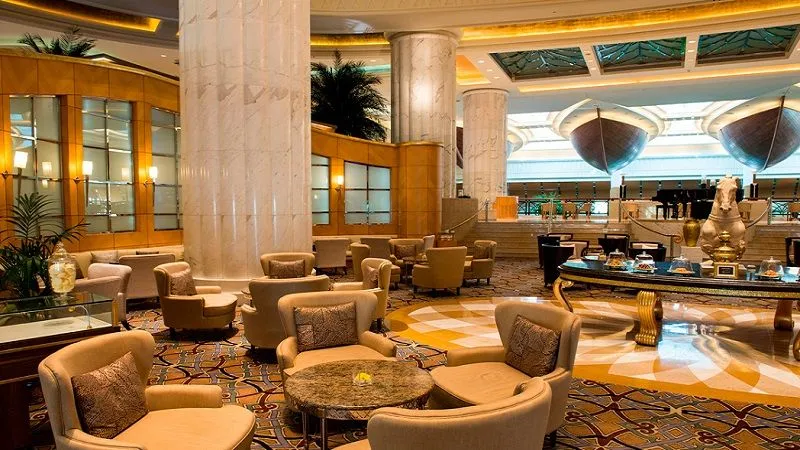 The specialty of the restaurant is Arabic and North African cuisine and people are served breakfast buffets along with all day dinning possibilities.  The dishes and services are excellent and is said to be of the best Arabic restaurants in Saudi Arabia.  Al Nakeel, located on the top floor of the Al Khozama center offers guests a fine view of Riyadh. The ideal time to visit the Riyadh restaurant is between April and November. It does offer a unique experience that is highly memorable.
Location: Al Kurnaysh Rd, Jeddah Saudi Arabia
Timings:  8 am- 2 am
Main Cuisine:  Arabic and North African cuisine
Suggested Read: Places To Visit In June In The World For An Exquisite Holiday Experience
Which is your favorite place to eat in Riyadh?  The cuisine served at every eatery place is an absolute delight and is not something you will find anywhere else. Each restaurant is unique in its own way and offers the best to its guests. Giving your taste buds a taste of international cuisine is an absolute delight and so, book your flight to Riyadh and have the perfect vacation.
FAQs
Q1. Which are the best restaurants in Riyadh guests can give themselves an absolute treat?
The Globe, Element, taste of India, Al Nakeel, Fairuz Garden, Lusin and Mirage are some of the best restaurants that guests can enjoy and give themselves the perfect treat.
Q2. What kind of cuisine does Fairuz Garden serve people?
Fairuz Garden is the best place for those who love Lebanese food like tabouleh, fatoush, hummus, baba ghanoush and kibbeh.
Q3. When is the best time to visit Riyadh?
The best time for sightseeing Riyadh is October to March and the months that should be avoided are July and August as the weather is extremely hot.
Q4. What is Al Nakeel known for?
Al Nakeel is known for its Arabic and North African cuisine along with breakfast buffet.
Q5. Where can one eat Chinese food in Riyadh?
Mirage is one of the most popular restaurants that serve ideal Chinese food.
Q6. If one were craving for Indian food, then which restaurant can one go to eat?
Taste of India is the ideal restaurant that serves the best Indian food, people will crave for more.
Q7. Where is Set Al Sham located?
Set Al Sham is situated at shop # 2, Block C, Al Shaiba Complex, Dubai Outsourcing City - Dubai - United Arab Emirates.
Q8. Is it worth visiting Riyadh?
Of course, it is worth visiting Riyadh for its shopping, food and much more.
---