Al Ain, a city in the United Arab Emirates, is the latest holiday destination for people who admire culture and tradition. Not limiting your experience to the art and architecture, there are the best restaurants in Al Ain, where you can discover the diverse taste of all your local and foreign delicacies. The top eateries in town have a vast multi-culinary menu to savor your taste buds, a relishing and satisfying experience. Here are some of the best recommended local and international restaurants that are an absolute treat when it comes to a family day out.
Top 8 Restaurants in Al Ain For A Zestful Experience
Al Ain, with its finest restaurants and eateries around, is a perfect holiday destination for all foodies. Offering you an absolutely delighting experience, here are the best restaurants where you can reserve the family table for a day.
1. Coriander Restaurant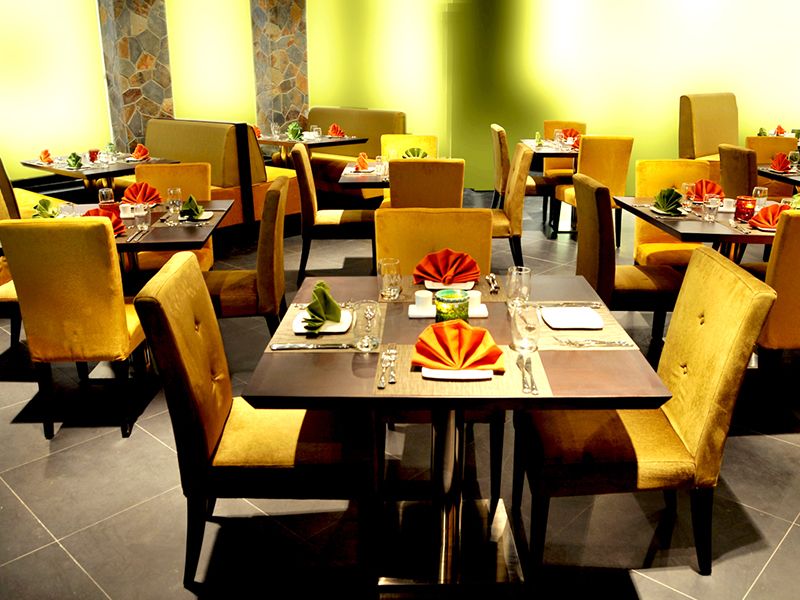 It is not just the freshly prepared food or the hospitality of Coriander restaurant that makes it best in town. Bringing you every savoring delight from every corner of India, this is one of the best Indian restaurants in Al Ain. From Uttar Pradesh to Punjab, you can find every authentic dish prepared with traditional Indian techniques and raw spices. It is the excellence of chefs that has made Coriander the best eatery for Indian food lovers.
The aroma of open tandoor and the tantalizing flavors of spices is too tempting to resist. You can enjoy the smoky flavor of freshly prepared tandoori dishes is a specialty that you cannot miss at Coriander.
Focusing on the interior and the ambiance of Al Ain Restaurant, you could feel the lavishness and luxuriating vibes. Every corner of the restaurant exhibits an authentic touch with the burning ambers and ting of orange.
Location: Sultan Bin Zayed St, Bawadi Mall, Al Ain
Cuisine: Indian
Timings: Saturday-Friday: 12:00 PM - 11:00 PM
2. Solidaire
With an absolute Middle Eastern essence, the Solidaire restaurant offers a blend of Mediterranean and Arabic taste. The food menu here extends with the taste of Levantine food and justifying the tagline- "Heritage with a Twist" with its delighting cuisines, this is one of the top restaurants in Al Ain that you can visit to enhance your gastronomic experience.
Located at the best malls in Al Ain, this  restaurant tends to be an exceptional spot where it is not just about delivering the finest taste. The traditionally prepared dishes here have been passed down from generation to generation, keeping alive the real zest of the Middle East. You can discover a variety in its menu where there are starters and main course, the side dishes and desserts to complement the taste.
You can feel the beauty of Arabic art in its interiors that have been designed with intricate motifs, wood decorations, exquisite furnishing, soothing colors, and intimate lighting. Even the ambiance here boasts of a blend of authenticity and modernity, adding Solidaire to the list of VIP restaurants in Al Ain.
Location: Hili Mall, First Floor, Al Ain, UAE
Cuisine: Middle Eastern
Timings: All Days: 10:00 am to 01:00 am
Suggested Read: Restaurants In Abu Dhabi, UAE For Upmarket Cuisine And Comfort
3. Tanjore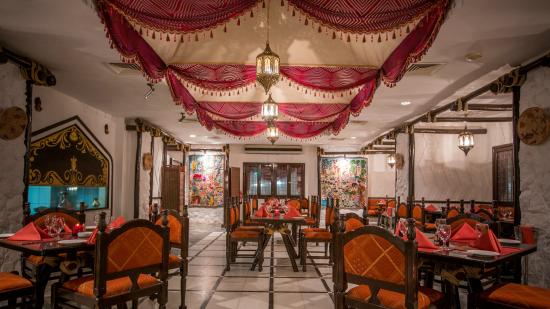 The best fine-dine eatery in Al Ain, Tanjore is another restaurant that serves the best Indian food. The savoring flavor of the food excellently prepared by world class chefs makes Tanjore, one of the top Indian restaurants in Al Ain. Tanjore have been awarded by many rewards for the hospitality and food quality. The best served dishes like Tandoori fish or the chicken, the traditionally prepared eggplants and more can lend you the most delighting taste. And what's best about Tanjore is that most of the food here is prepared on Tandoori clay ovens that makes it irresistible.
Tanjore has a welcoming interior and a warm ambience that will make you feel comfortable. The rustic charm and the traditionally designed interiors have made Tanjore, a house for every admirer. There are antique pottery and the Moroccan lamps that makes this Al Ain restaurant, the best restaurant in UAE.
Location: Dantal Al Ain Resort, Abu Dhabi, UAE
Cuisines: Indian Food
Timings: Closed on Monday
Lunch – 12:30 pm to 3:00 pm
Dinner – 7:00 pm to 11:00 pm
Suggested Read: Restaurants In Riyadh For The International Cuisines To Satisfy Those Taste Buds
4. La Brioche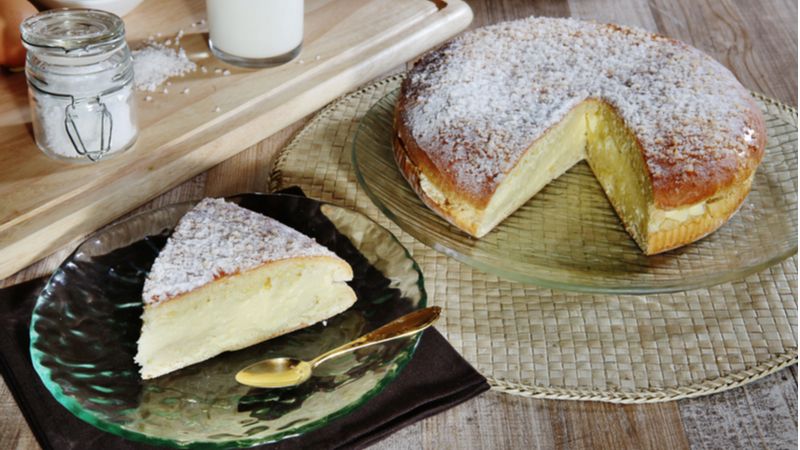 While France is all popular for its beauty, the food is something that is loved by all, no matter where they are. La Brioche, the famous French Restaurant in Abu Dhabi also has its branch in Al Ain City. Now, this is a place where you can devour all those fancy food items, cakes, pastries, baked loaves of bread, and more. Inspired by the best food picked from the streets of France and its cities, La Brioche is among all those good restaurants in Al Ain.
Keeping the legacy alive, the menu here includes everything, from the traditional oven-baked slices of bread, a refreshing cup of coffee, and a complete lunch and dinner menu. Tarts, cakes, and pie have always been the talk of the town for their delicious and sweetening taste.
Not just the food, the interiors are also designed to add a modern and intimate touch to La Brioche. The rustic bricks and the art from France allow the entire restaurant to boasts its authenticity.
Location: You can find La Brioche Branch at:
Al Khabisi
Bawadi Mall
Remal Mall
Hili Mall
Souq Extra
Makani Mall
Cuisines: French Cuisine
Timings: N/A
Suggested Read: Malls in Riyadh, Saudi Arabia: An Ultimate Guide For Shopaholics In The City
5. Shakespeare And Co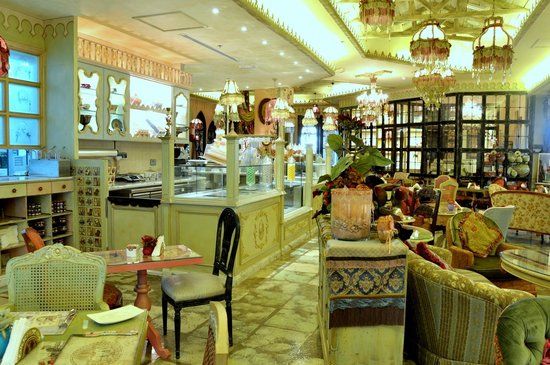 The lavish and royal ambiance of Shakespeare and Co., makes it one of the top VIP restaurants in Al Ain. The restaurant was opened in the year 2001 and it was due to its popularity that today there are over 26 branches of Shakespeare and Co. You can expect the best food quality, a savoring zest, and a menu that includes almost every delectable cuisine. Perfect for fine-dining with family, the restaurant offers a complete menu with meals like lunch, breakfast, and dinners. The breakfast menu is a specialty that will offer you the best dishes to start your day.
The ambiance here resembles the look and feel of Old England with the best decors, a rustic charm, and a warm, cozy feel. Located at Al Ain Mall, one of the best attractions in Al Ain, this is a perfect Al Ain dining restaurant where you can eat after a long tiring day.
Location: 139 Othman Bin Affan Street, Al Ain Mall, Abu Dhabi, United Arab Emirates
Cuisine: Middle East; Fine-Dining Menu
Timings: Monday to Sunday: 07:00 am to 12:00 am
Suggested Read: Places To Visit In Cairo, Egypt To Discover The Melting Pot Of History
6. Al Fanar Restaurant and Café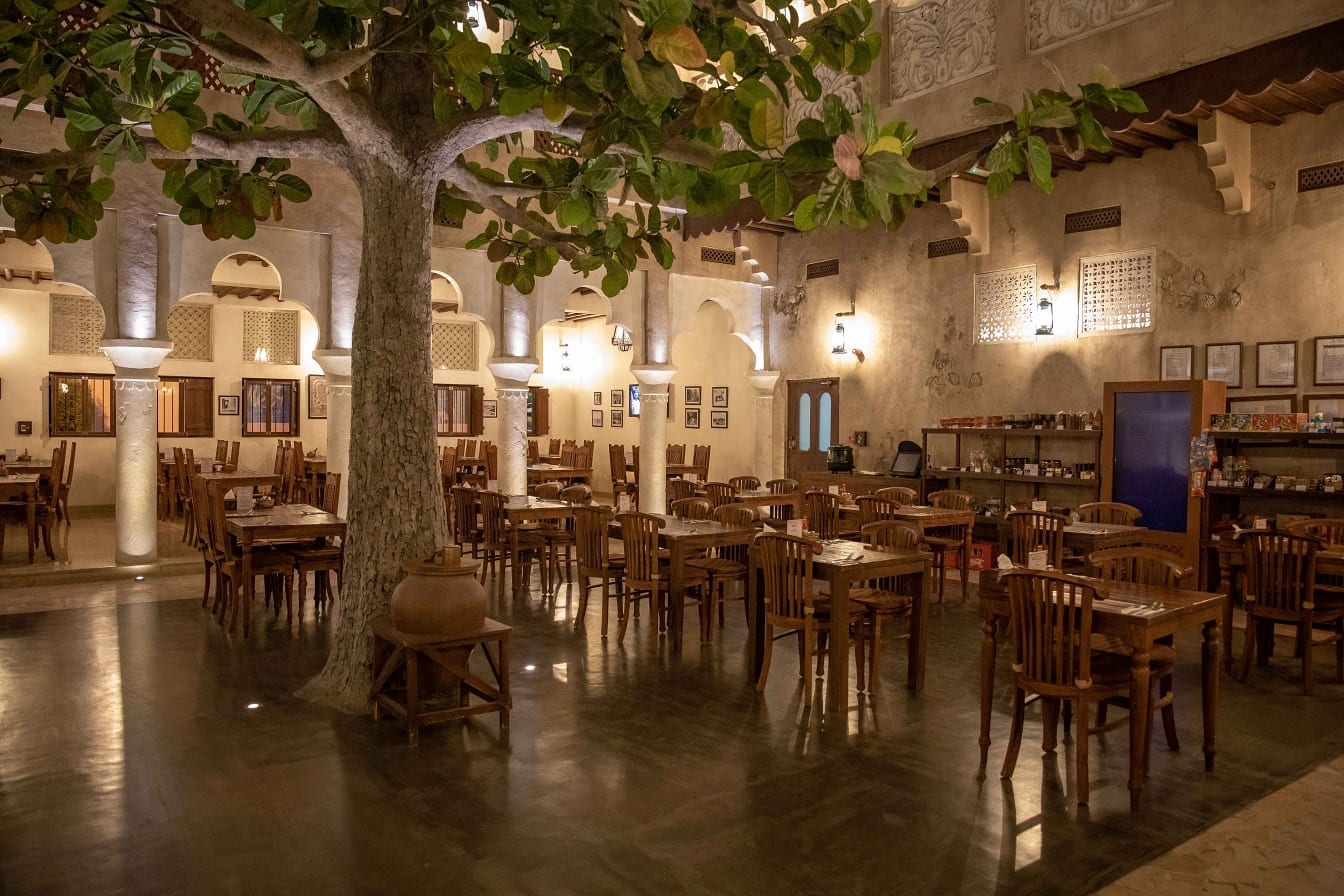 Serving the best Emirati food and heartwarming hospitality, Al Fanar Restaurant and café offers a perfect ambiance for traditional dining in Al Ain. The elegant architecture, the open sky seating option, and the perfect styled interiors have made of the best places to eat in Al Ain. One can feel the warmth of the art and culture of the Emirates at Al Fanar that is inspired by the art and style of USE IN 1960. The restaurant revies the beauty of the era when Dubai was just a small town by adding every detail and highlight to its interior.
The food prepared by the world-class chef resembles the taste of real Arabian food that is prepared with an authentic home style. With the traditional dishes like Machboos and other culinary options, dining at Al Fanar restaurant and café is the best thing to do in Al Ain.
Location: 11th Avenue, Souq Al Zafarana, Al Jimi District, Al Ain 21994
Cuisines: Middle Eatern Cuisines
Timings: Monday to Sunday: 09:00 am to 10:00 pm
Suggested Read: Gate Mall, Qatar: A Paradise For Shopaholics & Foodies
7. Oasis Chinese Restaurant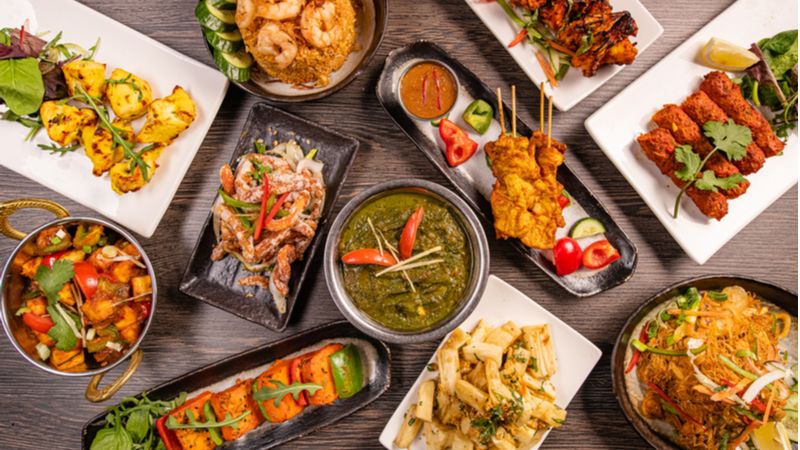 Oasis Chinese restaurant in Al Ain is one of the top eateries where you can enjoy the best Asian dishes. This eatery in town brings you the real taste of China, and with its multi-culinary menu, it offers a perfect blend of every traditional technique of wok cooking and other gastronomic art.
Try the specialty of Oasis Chinese restaurant that includes Chicken Lettuce Wraps, spring rolls, Beef, and the Dumplings. The raw and real spices add more flavor to the delighting menu of the restaurant. Apart from the delighting cuisines, it is the interior that adds beauty and fame to this Al Ain Restaurant. The restaurant is popular for its quality and service for the last 20 years, where you can enjoy every bite in a comfy environment.
You can plan a dinner or lunch, trying the most tempting dishes served to make your day a new celebration.
Location: Mega Mart,143 St, Jahili, Al Ain - Abu Dhabi - United Arab Emirates
Cuisines: Chinese Restaurant
Timings: Open all 7 days
Lunch: 12:30pm to 03:30pm
Dinner: 6:00pm to 12 midnight
Suggested Read: Places To Visit in Istanbul, Turkey For The Chariot Races And Egyptian Obelisks
8. India Palace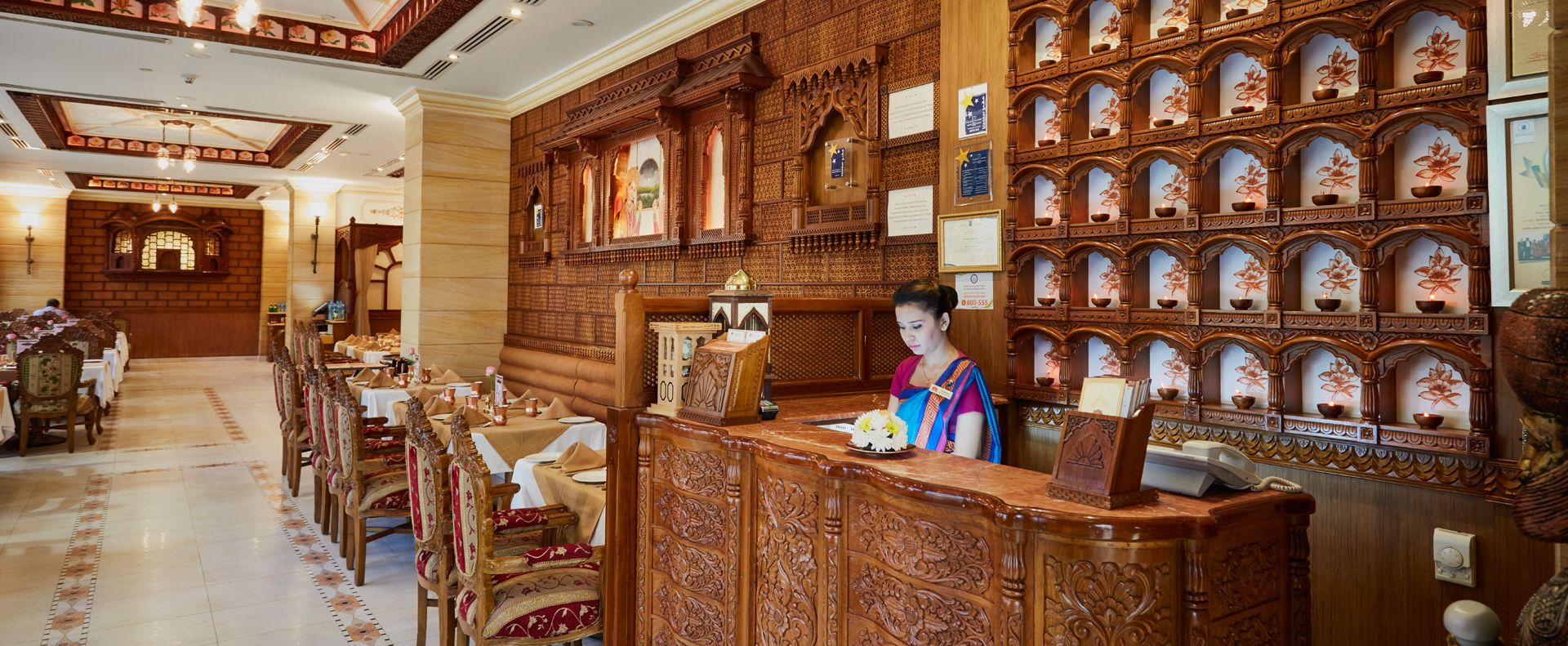 It was in 1998 when the first branch of India Place was established in UAE, and since then, it has become the best restaurant for family dining. Being one of the most popular Al Ain Dining restaurants, the India Palace brings royalty when it comes to eating preferences. A place where every dish is served with the real taste of India, the India Palace has rightly defined the beauty of heritage in its lavish interiors, and a delightful taste of Indian cuisines.
The Indian Palace in Al Ain has not limited the service to food, but the perfectly crafted interiors and the heartwarming Indian hospitality are the two highlighted points that make this eatery the best restaurants in Al Ain. The art, architecture and handwork added to the interior of this restaurant make it worth an experience.
Location: Town Square, Near Sheikha Salama Masjid, Salahuddin Ayub Street, Town Centre, Al Ain
Cuisines: Indian Food
Timings: 12:00 pm to 12:00 am
Suggested Read: Restaurants In Istanbul, Turkey Every Foodie Knows About
Be it Asian, Chinese, Mediterranean, European cuisine, the Al Ain Restaurants brings you the best taste for an unforgettable gastronomic experience. Offering you a blend of traditional taste and heartening hospitality, these fine eateries are best when it comes to a family dinner. There is diversity in taste and taking care of every food lover, these best restaurants and cafes in the town offer a food adventure tour. Choose your ideal place to eat from these top-picked restaurants and be prepared to relish every distinct taste. Book Al Ain Flights today and add more zest to your holiday.
FAQs
Q1. What are the best restaurants to dine-in in Al Ain?
The best restaurants in Al Ain for a family dinner are:
Coriander Restaurant
India Palace
Al Fanar Restaurant and Café
Tanjore
Q2. Is there any Indian restaurant in Al Ain?
There are many Indian restaurants in Al Ain where you can try all Mughlai and North Indian food. The India Palace, Tanjore, and Coriander restaurants are the best to name.
Q3. Where can I eat the best Middle Eastern food in Al Ain?
The top Middle Eastern Restaurant in Al Ain are:
Solidaire
Al Fanar Restaurant and Café
Shakespeare and Co.
Q4. What is the specialty of India Palace?
The India Palace serves the best Indian food in Al Ain. It is the interiors and the beauty inspired by the Indian heritage that makes it a famous restaurant for families in Al Ain.
Q5. Where is La Brioche in Al Ain?
The branches of La Brioche in Al Ain are located at:
Al Khabisi
Bawadi Mall
Remal Mall
Hili Mall
Souq Extra
Makani Mall
Q6. Where can I find a Chinese restaurant in Al Ain?
Oasis Chinese restaurant in Al Ain is the best place to enjoy the authentic taste from China.
Q7. Which is the best French cuisine restaurant in Al Ain?
La Brioche in Al Ain is the most popular restaurant and café when it comes to French cuisine.
Q8. What are the timings of Coriander Restaurant?
The Coriander restaurant is open all seven days of the week from 12:00 PM - 11:00 PM.
---