Qatar is the perfect example of resplendent beaches that offer a beachy vibe and a sunny sky combined with the sandy stretches and pristine waters. You can't get a better deal than this where you're lying on your beach blanket, looking out at the vast sea and the lush greenery surrounding you. So here are the public beaches and private beaches in Qatar that you can visit for a tropical twist to your vacation.
Top 7 Public Beaches in Qatar: Open the Gates to a Carefree Time
There are several beaches in Qatar that are open to the public and tourists. You can walk onto these beaches whenever you want and soak in the sun and get tanned while sipping on a drink or relishing their authentic cuisine. These beaches have been well-maintained regardless of the huge tourist influx. You can expect crystal-clear water, soft sand, and a gorgeous view from the shore.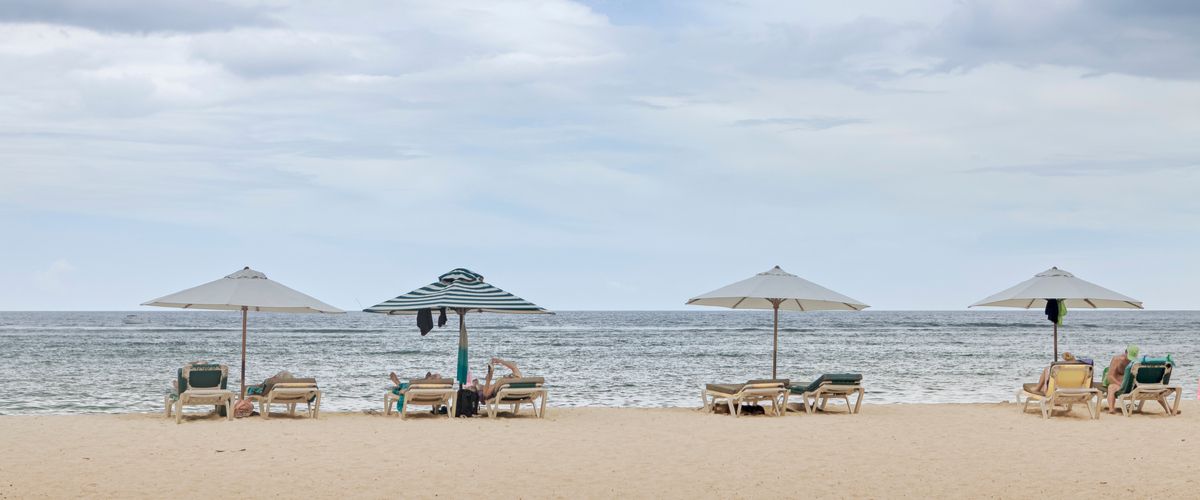 Al Farkeh Beach: Top-Rated Beach for a Fun Time
Al Farkiah Beach in Al Khor is one of the finest beaches for leisure and family fun. One can come here on weekends or even on weekdays for a tranquil beach vacation.
---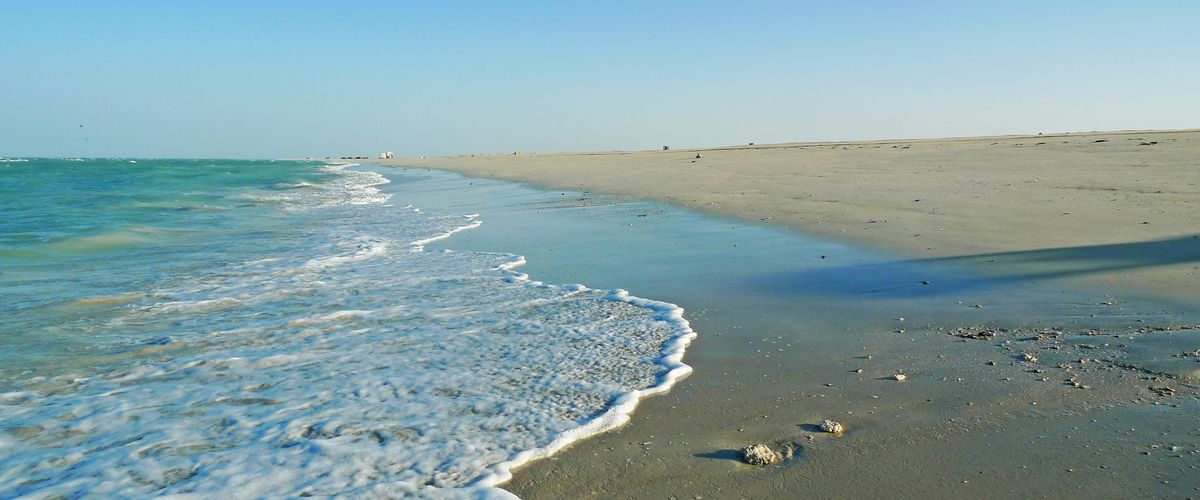 Al Maroona Beach: Perfect Family Beach in Qatar
Al Maroona Beach is one of the most famous beaches in Qatar that is known for its natural beauty, fine sand perfect for making castles and the enchanting vistas. It is a family beach and one can spend a quality time here with their kids.
---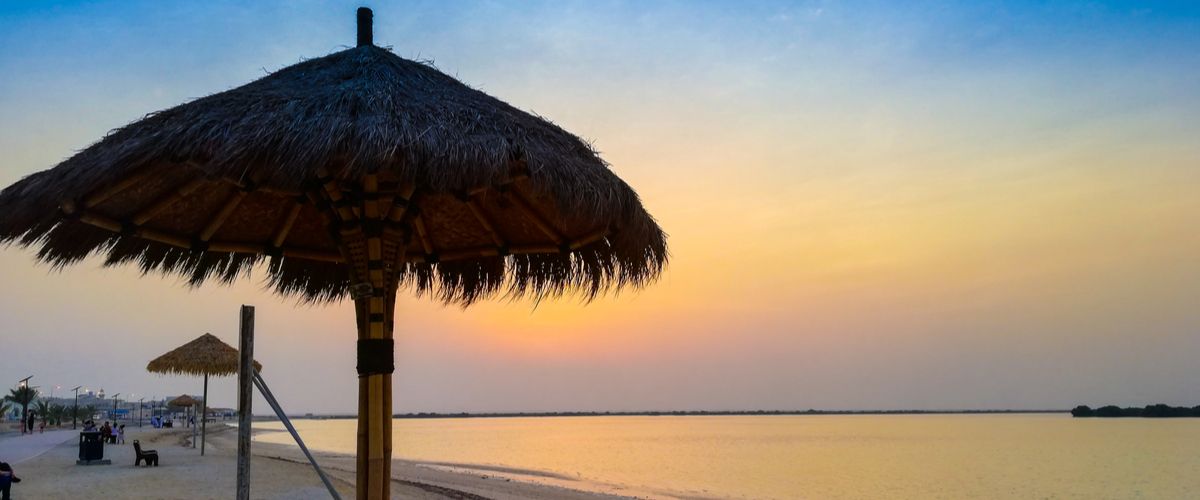 Al Thakira Beach: An Excellent Beach for Swimming
The Al Thakira Beach, Qatar being an ideal destination for families offer activities like swimming or sunbathing to spend the whole day at leisure. Adding on to the experience, the beach is among the best kayaking spot in Qatar.
---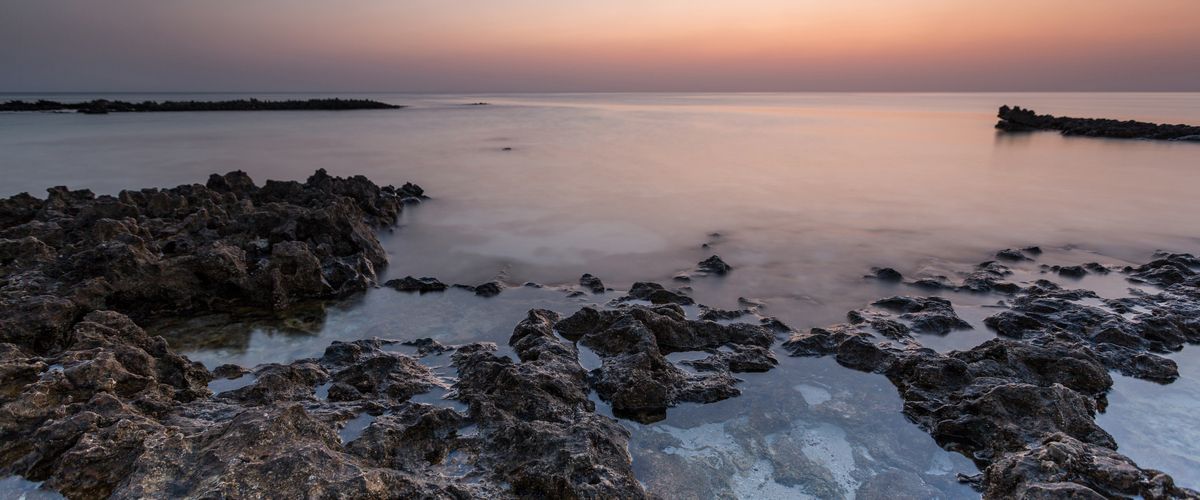 Dukhan Beach: An Ideal Beach for Camping Overnight
With the warm sun of the desert and the sand along the seashore, the Dukhan public beach is one of the most popular attractions for a family to spend a calm and peaceful evening
---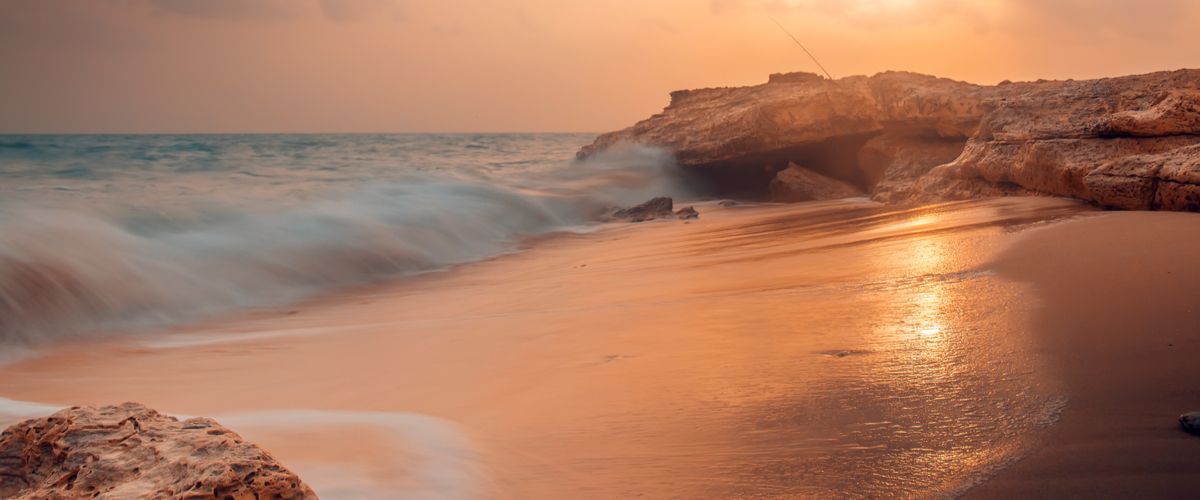 Fuwairit Beach: Indulge in Adventure Activities on this Beach
Fuwairit Beach location is to the northeast of Qatar in the Al Ghariya municipality. The beach is famous for the turtles who lay their eggs here from April to July during which time the beach is closed for visitors.
---

Zekreet Beach: Visit this Romantic Beach for Couples
If you are looking out for a beach vacation, the Zekreet beach Qatar stands as the popular spot for tourists and the localities who are looking out for some adventure and fun. Also known as Bir Zekreet, the beach lies 50 miles towards the western Doha.
---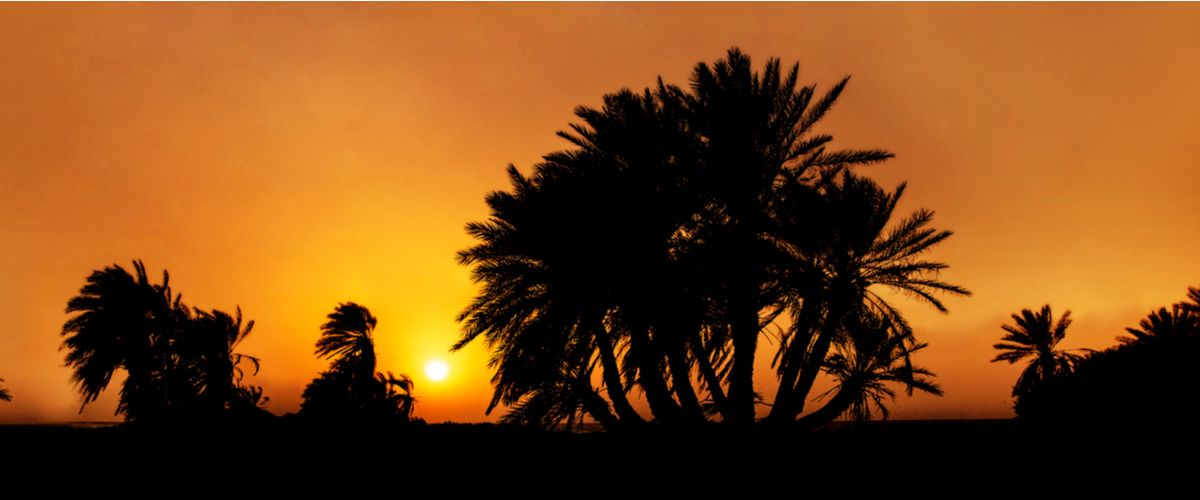 Umm Bab Beach: Famous Beach in Qatar with Palm Trees
The stunning natural gem of Al Shahaniya, the Umm Bab Beach can be easily visited from Doha via Salwa Road. Enjoy a serene beach vacation at the beach and admire the untouched beauty of nature.
---
4 Private Beaches in Qatar: Have Your Own Charming Beach
No one can deny the beauty of a private beach where only a selected few people would populate the place. You can have the beach all to yourself and make the most of it. There are a lot of resorts and hotels in Qatar that overlook private beaches that you'll have access to. So along with an excellent place to stay, you'd even have your own private beach for some downtime.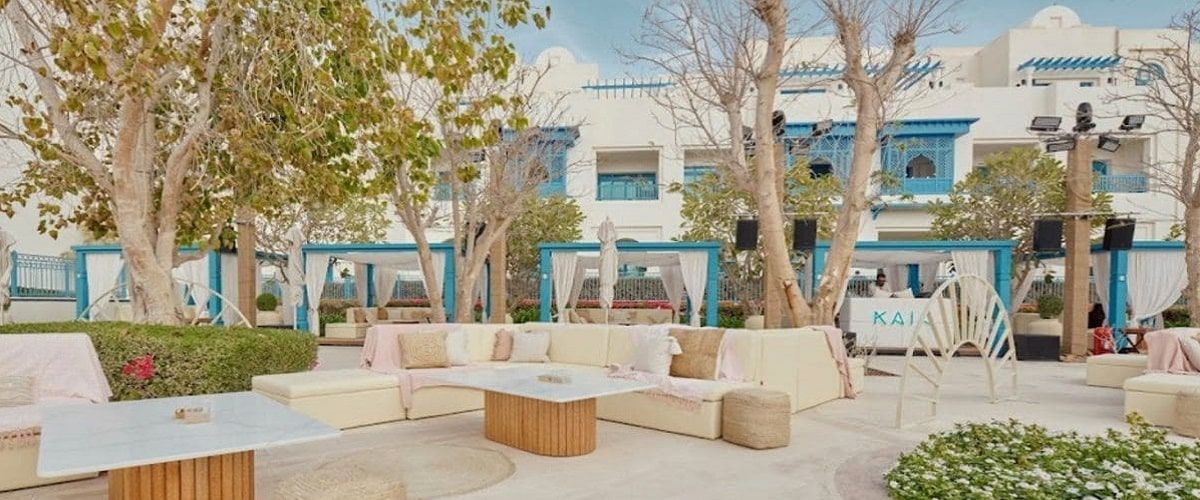 Kaia Beach Club: An Excellent Private Beach for Families
A luxurious getaway awaits you in Qatar. Renowned for world-class hospitality, top-notch services, heavenly vistas, and tranquility, the Kaia Beach Club, Qatar is one of the best resorts for a gladsome holiday. The club offers ideal accommodation, dine-in, and enthusiastic events for a soothing time away from the bustling city vibes.
---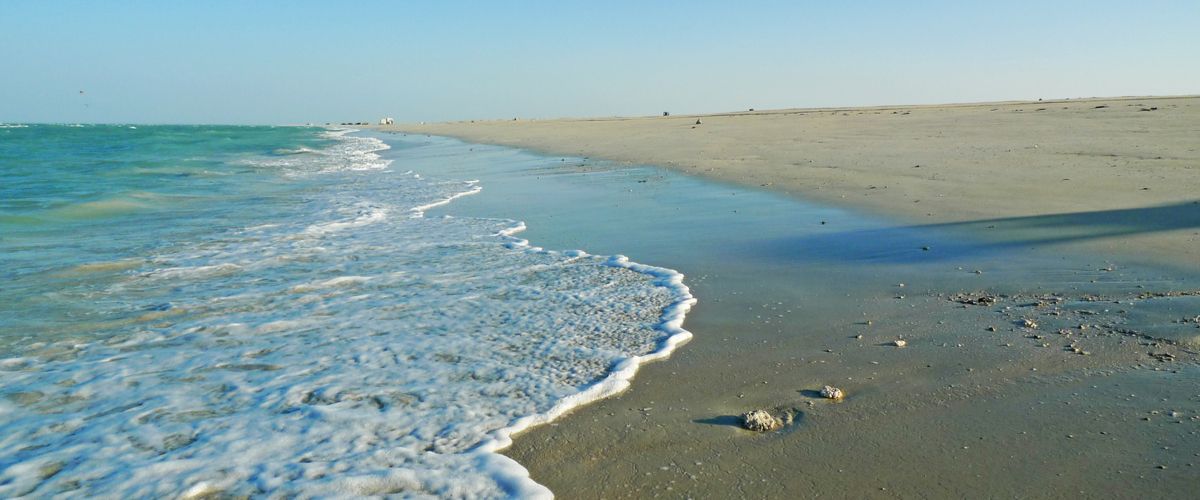 Simaisma Beach: A Fun Beach for Fishing and Outdoor Activities
The Simaisma Family Beach Qatar is one of the most popular family attractions to spend your holiday. The Simaisma Beach, with its serene and tranquil aura, offers the best memorable family time in the country.
---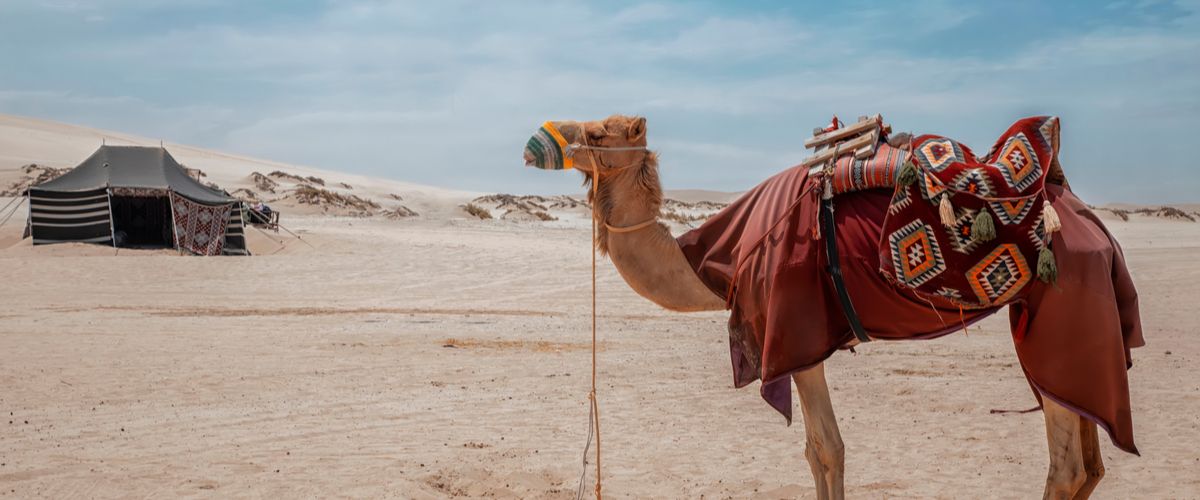 Sealine Beach: Most Popular Beach for Watersports
Embrace crystal clear blue waters of the Arabian Sea or kiss the beauty of the Arabian Desert at Sealine Beach in Qatar. Capture the beautiful views of the sun setting in the horizon leaving stunning hues of colors or feel the serenity of the beach.
---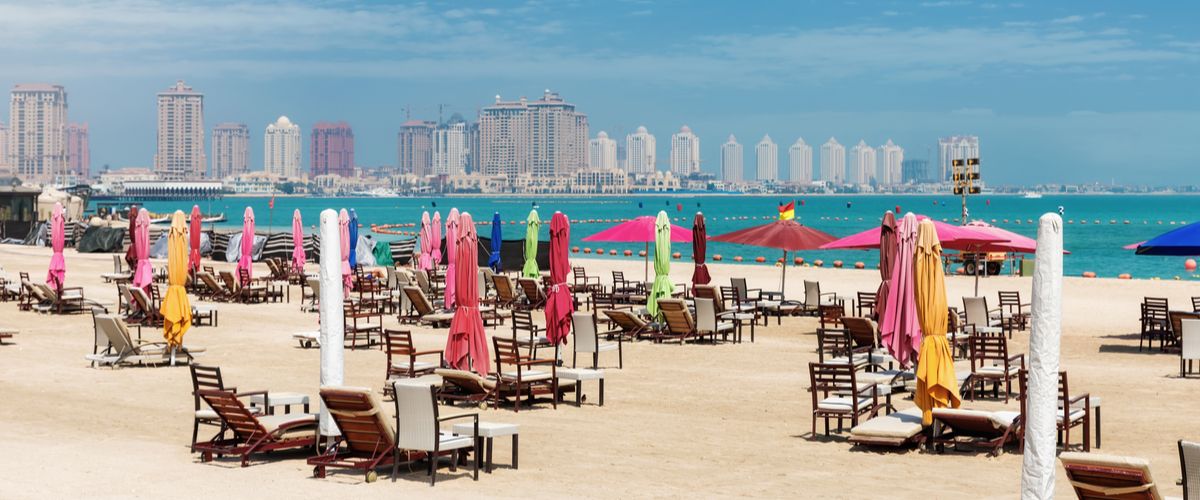 Katara Beach: A Fun Filled Private Beach with Scenic Views
Katara Beach is one such natural scenic spot in the city which is nestled in Katara Cultural Village offering myriad options for adventure at the beach. This private beach is an ultimate refreshing retreat away from the city's hustle and bustle offering picturesque views of Doha's skyline.
---
The public beaches and private beaches in Qatar have their own charm and allure. Regardless of which beach you decide to venture to, you'll be guaranteed an amusing and entertaining time. The calm blue of the sea merging with the soft white sand makes for a picture-perfect destination. So don't think twice before exploring the multiple beaches that this country has to offer.
FAQs
Q1. Does Qatar have good beaches?
Yes, Qatar has some of the most mystical beaches that are perfect for soaking in the sun and getting tanned. Fuwairit Beach, Dukhan Beach, and many more such tropical beaches that are a perfect escape from city life.
Q2. Are there public beaches in Qatar?
There are several public beaches in Qatar that are open to everyone. These include the Simaisma beach, Sealine beach, Al Maroon beach, and so on.
Q3. How to reach Sealine Qatar?
To reach Sealine beach, you can either take the 777 bus from Doha to Al Wakra 777 or by hiring a taxi from Wakra beach.
Q4. What is the best time to visit Al Maroona Beach?
You can visit Al Maroona Beach early in the morning to enjoy a little seclusion on the beach and to watch the sun rising.
Q5. What are the adventure activities available on beaches in Qatar?
Activities such as snorkeling, scuba diving, swimming, kayaking, etc. are available at the beaches. These thrilling activities make the vacation even more memorable.
Q6. Which beaches in Qatar are ideal for families?
Qatar is a family friendly country and a lot of beaches in it are ideal for families, such as Dukhan Beach, Simaisma Beach, Al Thakira Beach, and many more.
Q7. What is the best time to visit Katara Beach?
You can visit Katara Beach in April end when the weather's pleasant. You can enjoy spending time on this beach when the weather's neither too hot nor too cold.
Q8. Is Zekreet beach worth visiting?
Zekreet Beach is an excellent beach when it comes to local attractions apart from the pristine waters. The wildlife and the historical attractions here make this beach worth visiting.
---