Qatar is a fascinating land, that makes you believe in magic. There are a lot of jaw-dropping places to visit in Qatar in summer, which would make you want to stay there indefinitely. Apart from the architectural wonders, there's a lot more to explore in this enthralling country. Therefore, it's also a part of the 7 New Wonder Cities in the World, but you'll only believe it once you see it for yourself. This culturally rich country has everything to offer you, from art and culture to fun and adventure. So, let's spend a few days in this wonderfully gorgeous country and get a glimpse of what Qatar is all about.
---
Top 10 Places to Visit in Qatar in Summer: A Country Full of Surprises
When it comes to Qatar, you can rest assured that you're in for an incredibly amazing time, and the magnificent attractions would leave you awestruck. Regardless of where you go, this country has its charming ways of astounding you. Being a major tourist destination, this country has never disappointed. It's time for you to escape to this wonderland with a mesmerizing coastline, breathtaking cultural attractions, and modern architecture at its finest. So, let's delve into the most marvelous places to travel in Qatar.
---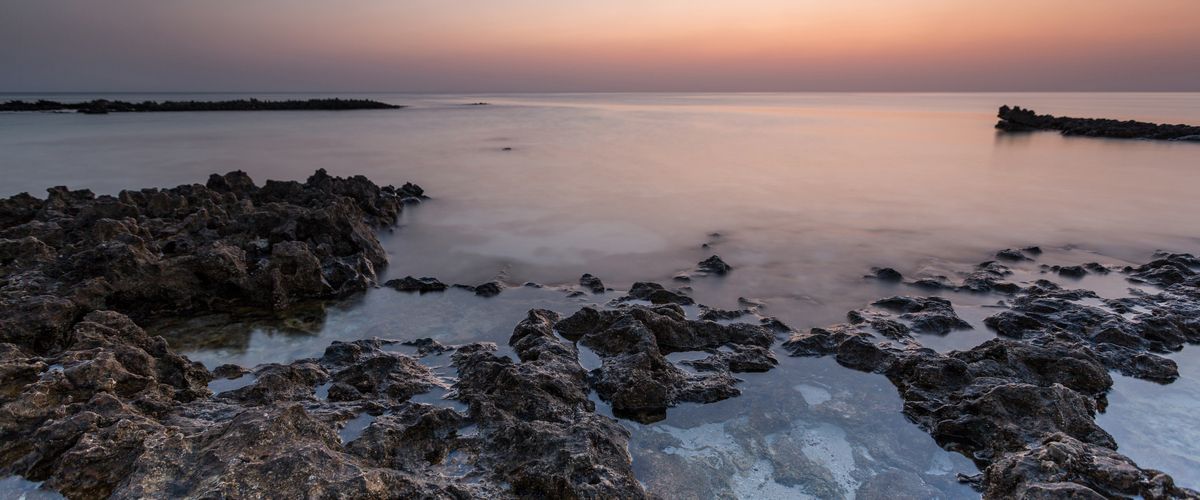 Dukhan Beach: An Exotic Location Against a Romantic Backdrop
The beach is among the popular attraction in Dukhan City where one can find several archaeological and historical sites. While the city has listed the fascinating spots for tourist to explore, the beach is among the best place where you can enjoy overnight camping amidst a peaceful serenity.
---
Souq Waqif: The Traditional Street Market and Activity Hub
Souq Waqif in Qatar ranks on the top for being the traditional market since ages where one can discover the art, craft and the aroma of traditional, spices, cinnamon, cumin, clothes, fish wood and more.
---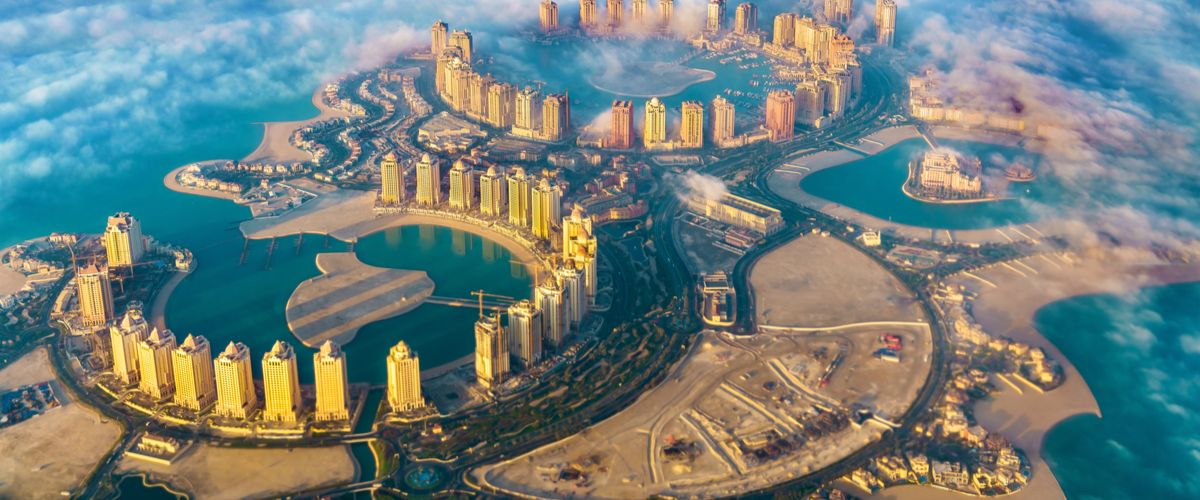 The Pearl: A Luxurious Island with an Elegant Touch
the Pearl is the most popular attraction for discovering the excellence of architectural beauty. There are cafes and play area, the parks and pedestrian walkways where you can embrace the lively ambience during your holidays.
---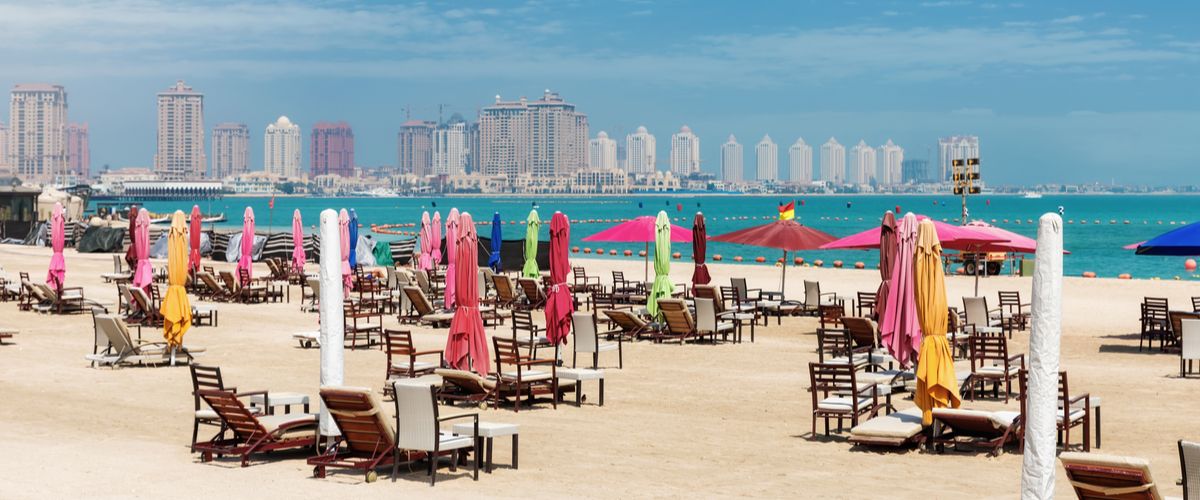 Katara Beach: A Coalescence of Adventure and Leisure
Katara Beach is one such natural scenic spot in the city which is nestled in Katara Cultural Village offering myriad options for adventure at the beach. This private beach is an ultimate refreshing retreat away from the city's hustle and bustle offering picturesque views of Doha's skyline.
---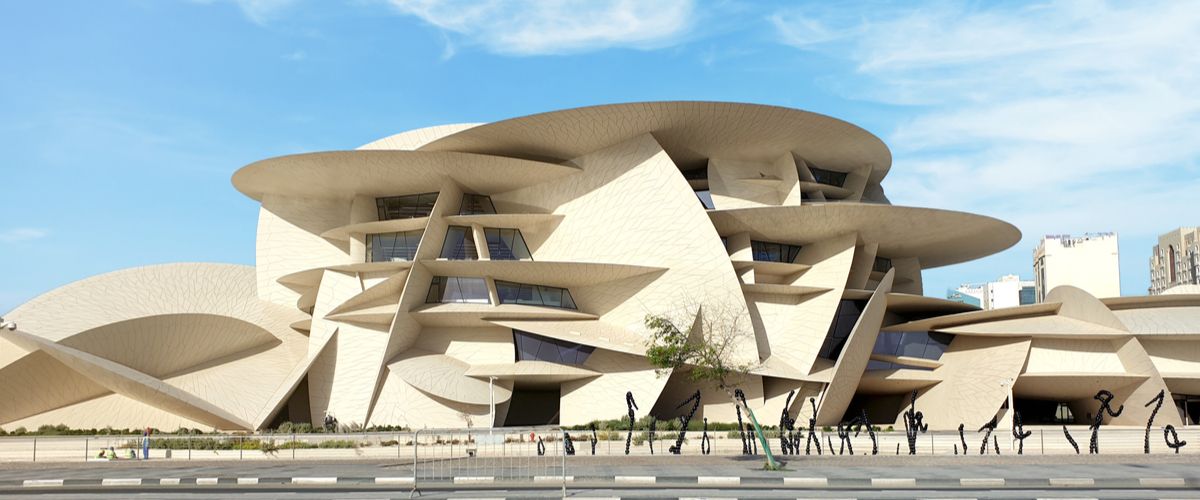 Qatar National Museum: Take a Journey from Ancient to Modern Times
The Qatar National Museum is one of the finest structures to be built in the country and takes travelers through the history of Qatar in an enticing way. So, are you someone who's looking to catch a glimpse of Qatar's vast history? Well, here's our detailed guide to the National Museum of Qatar in Doha.
---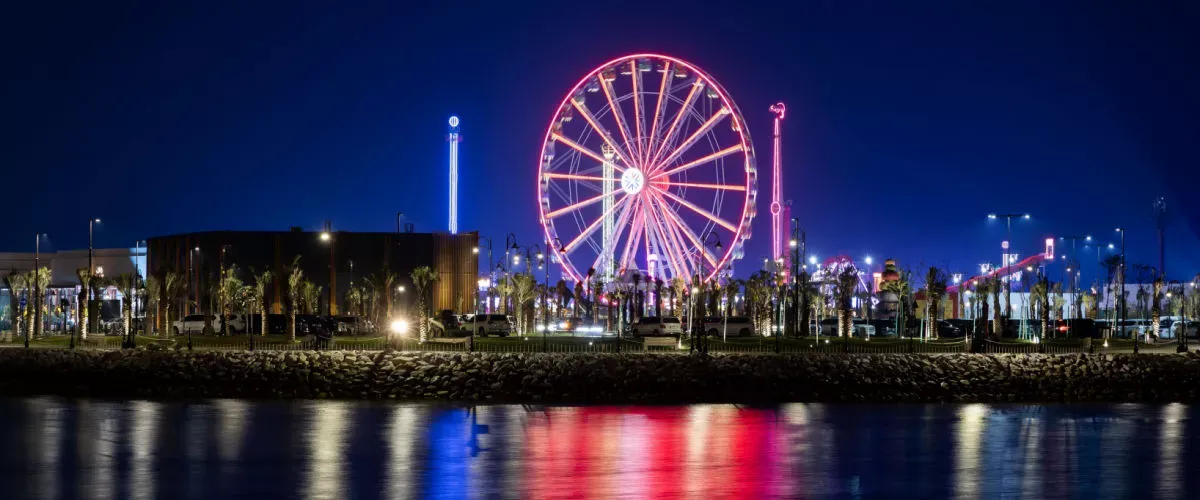 Al Maha Island: A Place Where Entertainment is Guaranteed
Al Maha Island Qatar is a distinctive entertainment hub for locals and tourists, looking for some fun and adventure. Qatar tourism authorities to boost tourism in the country and offer the best holiday experience.
---

Place Vendome Lusail: Witness the Grandeur of this Mall
The Place Vendome Lusail, Qatar is a new home to fashion and luxury in the country. Designed as an integral part of future development, Vendome offers the visitors a perfect combination of beauty, elegance, and style with its fascinating architecture.
---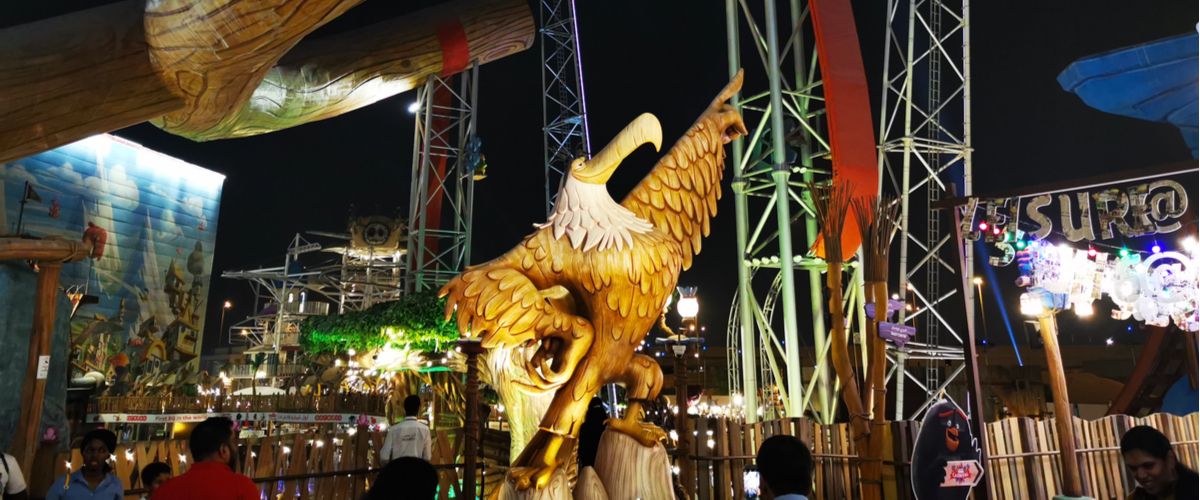 Angry Bird Park: Let Your Inner Child Create Fun Filled Memories
There are amusements parks, water Parks and adventure lands where patents can let their children enjoy the holiday indulging in some exciting games. Well, while you can find some more excitement for your kids, here is the best theme park - Angry Birds World Park in Doha that was recently opened.
---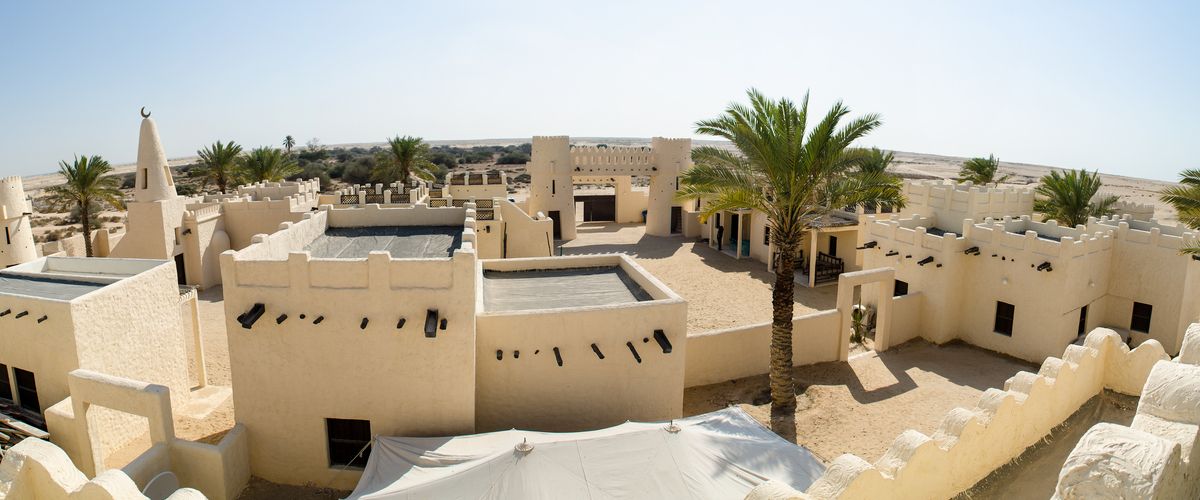 Film City: Step into an Abandoned Ghost Town
The Film City in Dukhan is also known as the Ghost Town in Qatar where one can only find the remains of a village. Well, this was built as a set for an Arabian Tv and later was left abandoned as a ghost town in Qatar.
---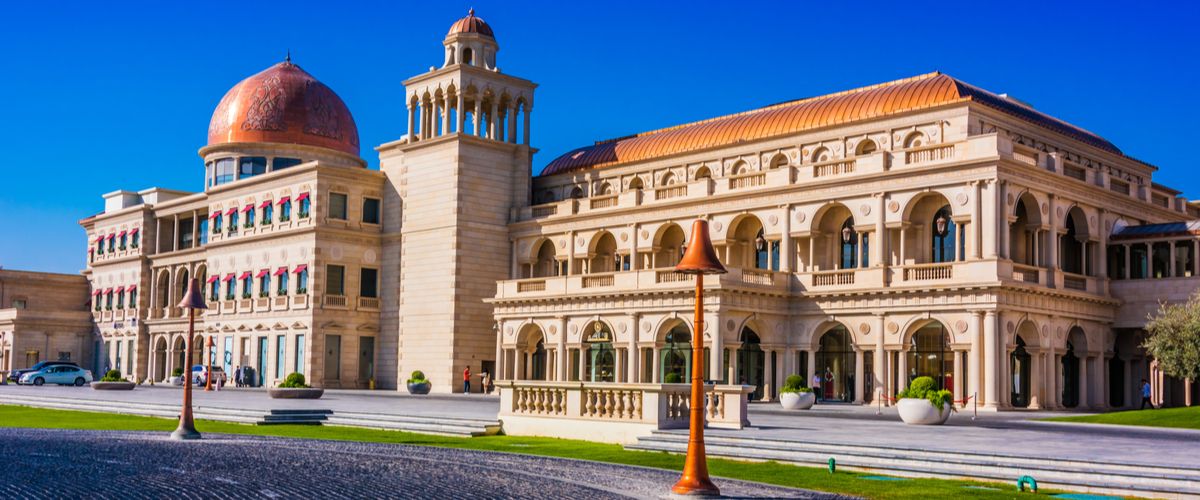 Katara Cultural Village: Where Culture and Modernism Meet
Katara Village, Doha is one of the most visited attraction and the best spot to spend an entire day at leisure with family. Before you plan your visit, here is a short guide for what you can expect from this cultural attraction.
---
Qatar has always been a melting pot of cultures, where everyone is welcome. It's a country that boasts of its history and culture through the tourist attractions and hidden gems that it houses. Regardless of who your travel partner is, you'll always find something worthwhile to do in this country. The places to visit in Qatar guarantee a good time that will forever be etched in your memories.So, what are you waiting for? Plan a vacation to this exotic country and fall into a trance by its grandeur.
FAQs
Q1. How can I enjoy summer in Qatar?
To enjoy Qatar in summer, you can visit the following places: The Pearl, Dukhan Beach, Angry Bird Park, Katara Cultural Village, Souq Waqif, and many more.
Q2.What are the famous places in Qatar?
Qatar is home to several astounding places that would leave you spellbound. Some of them include the Islamic Culture Center, Film City, Doha Corniche, Place Vendome Lusail and many more.
Q3. Which places should you visit at night in Qatar?
The nightlife of Qatar is lively and vibrant, which is why there are several places whose beauty is much more evident during the night. For instance, The Pearl, Place Vendome Lusail, Souq Waqif, etc.
Q4. Which are the must-visit beaches in Qatar?
Qatar balances the beachy life and the cosmopolitan side of the country quite well. So, if you're a beach bum, you should visit:
Katara Beach
Dukhan Beach
Sealine Beach
Simaisma Beach
Q5. What are the adventure activities to indulge in summer in Qatar?
There are so many adventure activities that would uplift your spirits even during summers. These include kitesurfing, skydiving, camel rides, scuba diving, and so on.
Q6. Is Qatar worth visiting?
Yes, Qatar is worth visiting because of its magnificent scenic beauties, gorgeous tourist attractions, and a bustling city life. It's the perfect blend of culture, tradition, and modernism.
Q7. Where can one shop in Qatar?
You can find numerous shopping places in Qatar from local shops to branded ones. You can visit Souq Waqif, Place Vendome Lusail, Souq Al Dira, City Center Doha, and many more.
Q8. What are the places to visit in Qatar with family?
Qatar is a family-friendly country and you'll come across many places that you can enjoy with a large group of people. You can visit Film City, have fun at the Angry Bird Park, indulge in watersports on the beach, and so much more.
---