New Year In Dubai UAE not just sounds exciting but is undoubtedly going to be the best way of bidding farewell to the year 2021, and welcome 2022 with full enthusiasm and fun. While the dynamism of the nation is beyond explanation, Dubai, with its skyscrapers and the magnificent skyline is a land of wonders. It is the vibrancy and the magnetism of the city that lures travelers across the globe for every celebration. With so much to explore and experience, Dubai is the top holiday destination calling out for all your New year parties and events.
How To Plan Your New Year Celebration In Dubai?
For all who are planning a New Year Eve in the most dynamic nation of the Middle East, Dubai is undoubtedly the destination that offers you a lot to turn the evening momentous. There are luxury hotels and clubs that will be hosting events and parties to welcome 2022 in the fanciest and most glamourous way. Check out all that we have listed out as the best plan you can think of, for the most exciting New Year celebration in Dubai.
1. The Firework In Dubai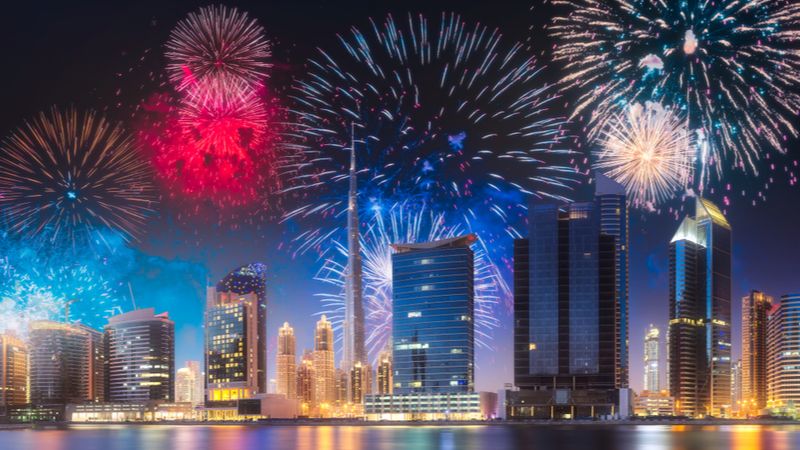 Firework in Dubai is something that completes the eve. Well, there are a number of places where you can experience the thrill and fun of fireworks for New Year Eve Dubai UAE. Here are the places where you can reserve your seats for discovering the most splendid fireworks. Well, there will be some protocols and rules to follow, but that won't ruin for evening fun.
a. Burj Khalifa Dubai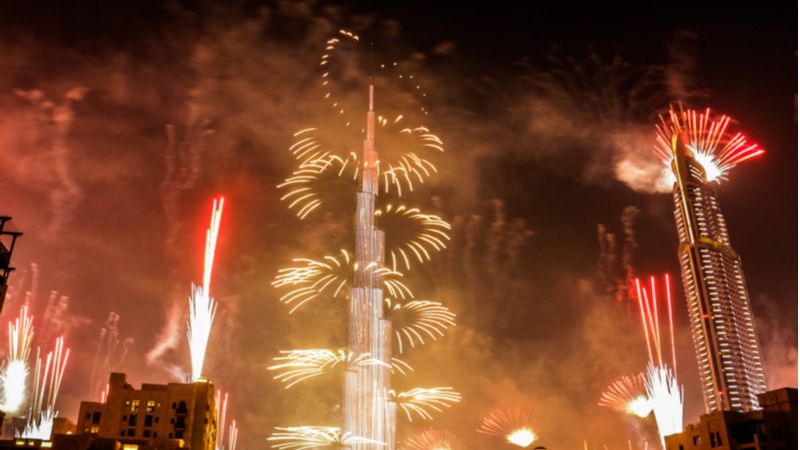 The tallest building in Dubai, Burj Khalifa is not just an attraction but the most enthralling place to observe the fireworks on New Year eve. It is 31st December evening when the whole building is lit with the most dazzling lights, and there are rockets and firecrackers with a laser and light show just close to the Dubai Fountain. Not only the fireworks, events like music fest are also organized there by artists for New year event in Dubai UAE.
On December 31st 2021: 8.30pm onwards
b. Atlantis the Palm Jumeirah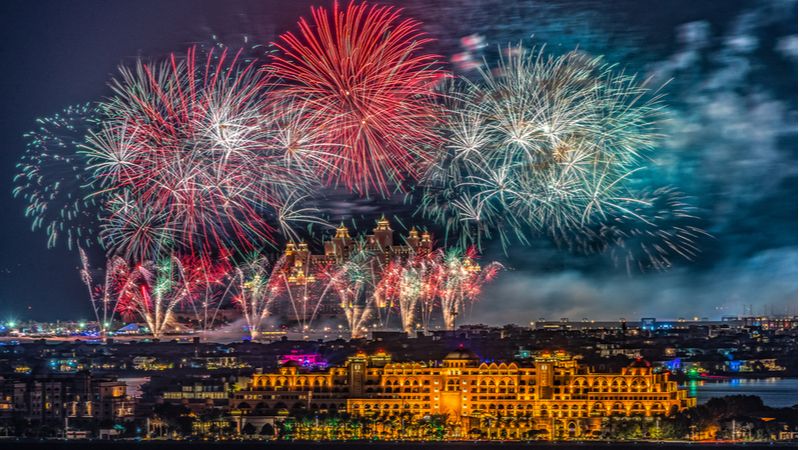 The Palm Jumeirah, Atlantis is undoubtedly the best places to celebrate New Year where there will be delicious dinner and those sparkling fireworks to light up the evening. It's not just the Atlantis that is beautifully adorned with the lights but the most enticing firework just adjacent to the fountain. You can even book your luxury stay on a top floor room at this premium hotel and be a part of the best new year celebration you have ever planned.
C. Global Village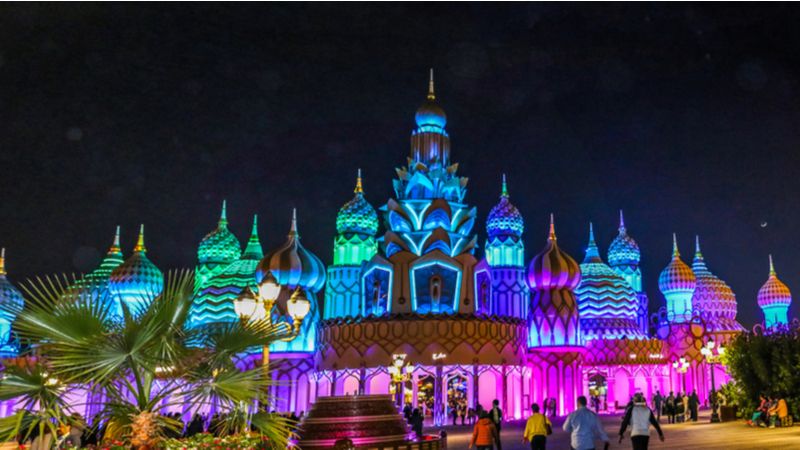 Global Village in Dubai is among the top attractions where you can spend the most memorable New Year Eve's 2022. This year, the village is set to host more than 7 different displays that are timed to coincide with exact time globally. The event will start at 8 pm local time, matching up to the times of other countries like China, Thailand, India, Bangladesh, Pakistan, Dubai then Russia.
Global Village tour packages for New Year in Dubai are made to make your experience excellent and unique. There are unlimited entertainment options, exciting rides, some arcade games, and more to enjoy the night.
Suggested Read: 7 Fancy Places To Celebrate New Year's Eve In Doha, Qatar
2. The Cruise Party For Celebrating New Year In Dubai UAE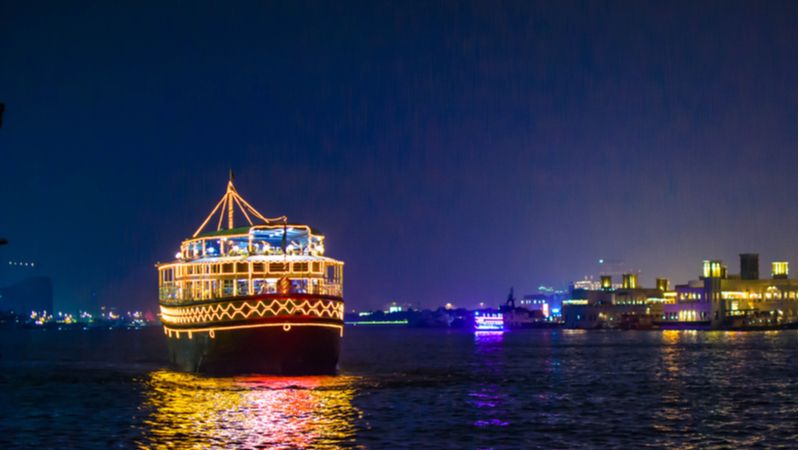 The moonlit waves, the luxury cruise, the tempting dinner, everything about the Cruise Party is just perfect for saying goodbye 2021. Along the coast, some yachts will be beautifully decorated with those Christmas lights boasting of an intimate party scene. You can book the best cruise experience to end the year.
a. Dubai Creek Dhow Cruise for New Year Party in Dubai 2022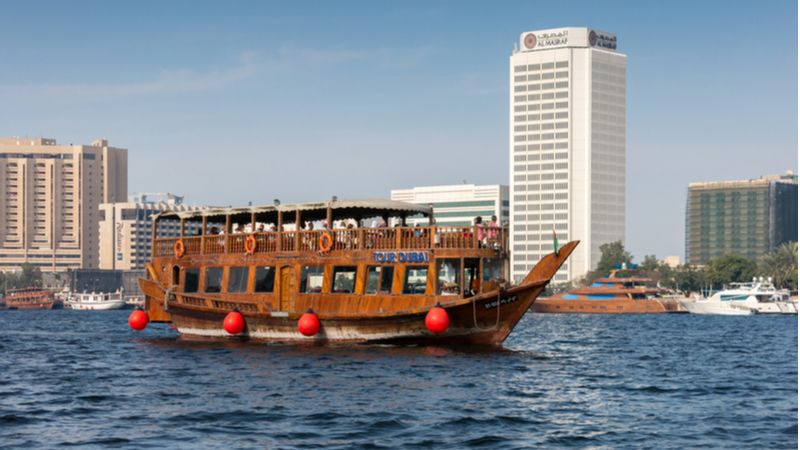 While there are many places to visit in Dubai for planning a New year eve, a Dhow cruise is assuredly the best way to celebrate the evening. The traditional boat cruise in Dubai has always been a fascinating thing to admire the sealine and the skyline, but when it comes to planning a special night, Dubai creek with its luxuriating experience can be your ideal companion for the day. The three-hour cruise in the creek harbor will be an unusual way to start a new day of a new year while admiring the serenity around.
Hop on a beautifully decorated Dhow boat to enjoy a night of celebration with your folks. The Dhow cruise welcomes you on board to be on an amazing journey of the New Year Countdown and have some flavorsome dinner. The international gala dinner with some traditional Emirati meal defines the menu for a delighting menu. You can have the option of choosing vegetarian as well as non-vegetarian food.
Duration: 3 Hours
On December 31st from 21:30
Suggested Read: Dhow Cruise Doha: A Traditional Cruise Experience in Qatar
b. New Year Party In Dubai 2022 Marina Cruise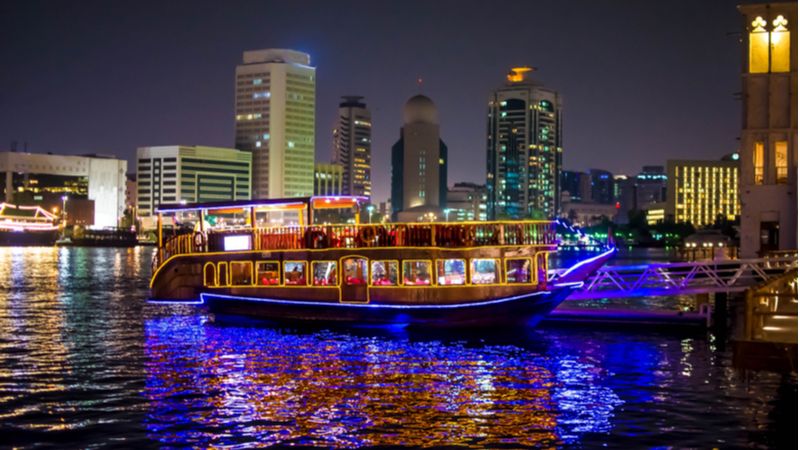 Dubai Marina Cruise is a hub for party lovers, planning on celebrating the eve with utmost fun and thrill. There are yachts and cruises lined along the shore, ready to take you on an ultimate fun journey of celebration and excitement. There are dinner cruises with music and other gala events at a delightful cruise down the Dubai Marina lower deck.
The upper deck cruise dinners are also organized with a special 5-star luxury experience. There is sparkling wine and a special dinner accompanied by stunning fireworks. The menu also has options like mineral water, soft drinks, hot coffee, and tea juices as non-alcoholic beverages.
3 Hrs. Cruising in Dubai Marina
On 31st Dec from 8:00 pm
C. Amwaj Al Bahar New Year 2022 Dubai Yacht Party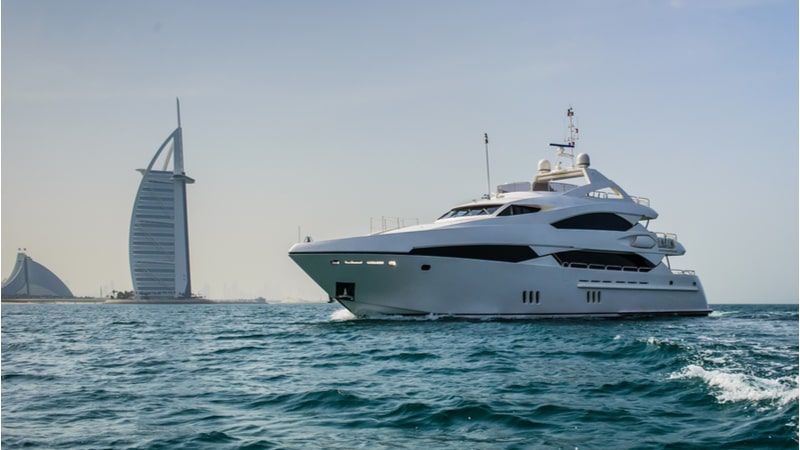 The Amwaj Al Bahar Yacht Party has become a tradition in Dubai for grand celebrations like New Year. With a panoramic view of the city and a fully-loaded menu for a grand dinner, the party will surely be a fun event for welcoming 2022 and bidding goodbye to the year 2021.
Nothing can be as good as spending New Year's Eve aboard this luxury yacht, serving the freshest food and a wide selection of chilled drinks. What makes the event so unique and special is the fireworks show and the moonlit waters of Dubai beach.
Note: The event is yet to be confirmed. Make sure to contact the concerned authority for more details.
3. The Best New year Events Dubai To Welcome 2022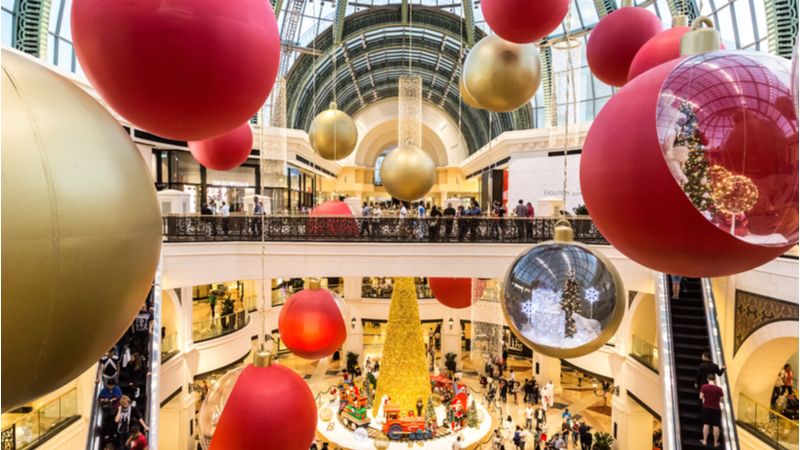 Parties and Events have always been the best way to celebrate Christmas or New Year vacation. Where Dubai has a number of best eateries to enjoy a meal, there are special events or parties organized to compliment family dining. There are malls where you can spend the evening and reserve your seat to not just relish the taste of the most delighting cuisines and groove with the musical events for the night.
a. The Dubai Festival City Mall
The fireworks, shopping, dining and other entertainment option make the festive city mall, one of the best places to visit in Dubai. While this place is all famous for the events and cultural fests, shopping festivals and other happenings, New Year are among the most exceptional possibility to be a part of. There will be a whole food court where you can grab a bite with your family and end the eve most elegantly. And the best thing is you will get a free entry to celebrate your New Year in Dubai UAE.
Timings: 05:00 pm onwards
b. Dubai Mall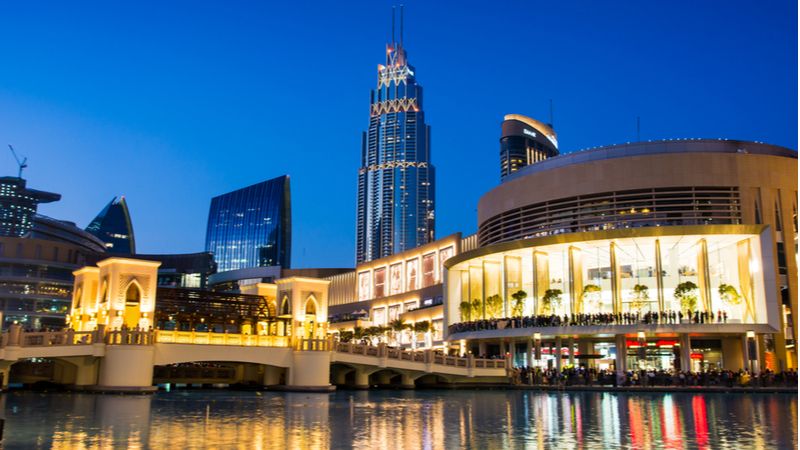 Giving you a clear picture of the dynamic firework in Burj Khalifa, Dubai Mall can be your spot to plan a New Year eve. There are restaurants and cafes lined along the waterfront region to lend you an intimate feel for the evening. There will be entertaining events lined up for the whole day where you can just be a part of everything that fascinates you. This can be the most exciting and affordable way to plan your New Year celebration in Dubai.
Timings yet to be disclosed.
C. New Year 2022 Celebration at Level 43 Sky Lounge
While fireworks are quite common yet the most loved event for celebrating New Year 2022 In Dubai, the Level 43 Sky Lounge is the best place to spend the night. Located at a height of 155 meters, this spectacular lounge and restaurant are hosting a grand saga to welcome the night. With the fireworks, the place has already attracted many over the years, but the exclusive dinner menu has set a new bar for luxury and entertainment.
A buffet will be hosted for the guests with plenty of drinks options and an enthralling atmosphere. Admire the skyscrapers, and the city view while relishing the detectable food until the countdown begins.
4. Celebrating New Year 2022 With Dubai Desert Safari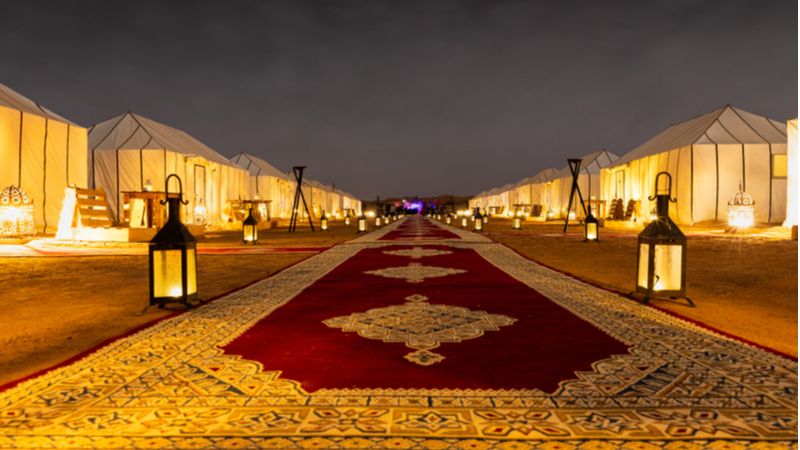 New year or no New Year, desert safari in Dubai is the best thing you can do to embrace the real beauty of this Arab nation. And when its time for a grand celebration or holiday an ideally tailored desert safari package is all you need to mark the day. The golden deserts and the adventures of rolling sandhills, the beauty of vast isolated land is something that not just appears magical but is too thrilling to miss. A desert safari is one of the best plans when we are looking forward to the best New year events Dubai. There will be desert adventures like dune bashing and luxurious campsite leisure, an Arabic ambience and indeed the entertainment you are looking for. Some highlights for the event will include:
Arabic dance and Music
Firework in desert
BBQ meal with Shisha
Tanura shows
Desert adventures
Prices and Inclusion Depends on your booked Dubai Desert Safari package
5. Dinning With Family For A Decent New Year Celebration in Dubai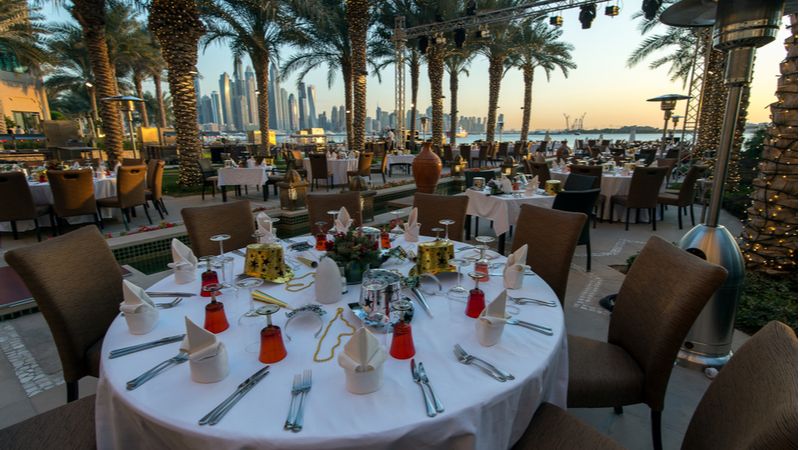 New Year Dinners are the most authentic and decent way to spend a night with family and enjoy a filling meal at the best eatery in town. For an altogether New Year celebration, Dubai has some finest places to dine-in and share a healthy bite with family as a gesture to welcome 2022.
a. McGettigan's JLT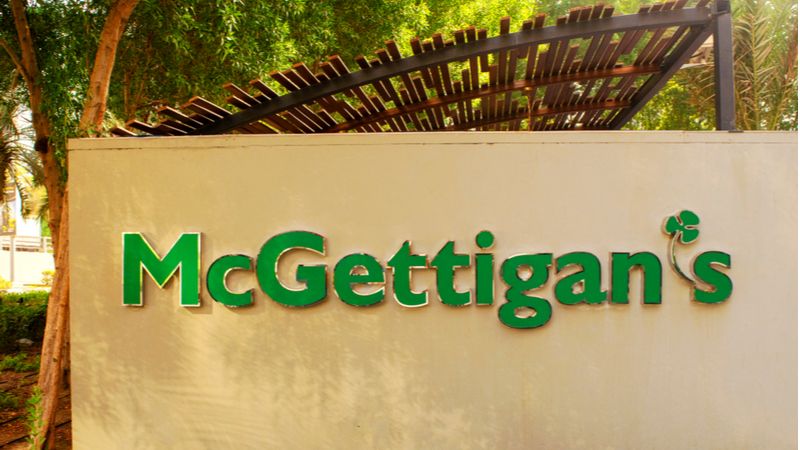 Live Music, friendly ambience, subtle interiors and the best menu, everything about McGettigan's JLT is perfect for celebrating the New Year's Eve with your family in Dubai. With a beer garden, a pool lounge, and a playing pool, this is among the best place to hang out and celebrate with family and friends. For the special New Year in Dubai, McGettigan's JLT will have an energetic environment with international musical tunes and free-flowing drinks to mark your celebration.
On December 31st 2021 08:00 pm onwards
b. Arabian Ranches Golf Club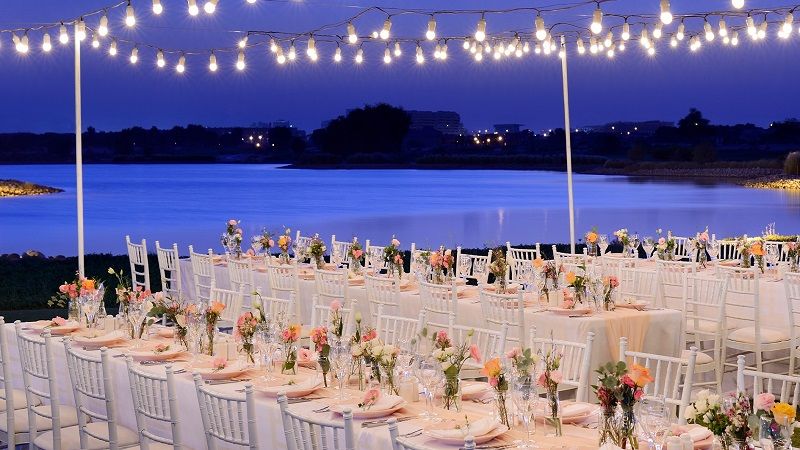 To all festive dinners, ceremonies and events, the Arabian Ranches Golf Club is one of the finest places to host a family dinner for New Year in Dubai UAE. The Live Band and DJ with a multi culinary menu to savor the taste of all the Golf Club boasts of a sophisticated environment where you can be a part of all festivities. The Golf Course overlooks the serenity around that will be adorned with the most charismatic décor for the eve.
On 31st December 2021 08:00 pm to 2:00 am
C. New Year Gala Dinner At Dubai Opera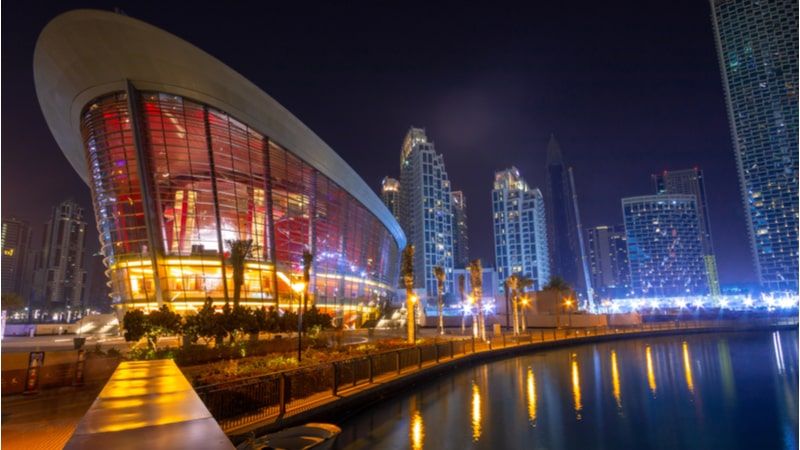 Dubai Opera is one of the most famous attractions in Dubai, famed for lavish dining and entertainment, planning the new year 2022 celebration, the opera will host a gala dinner for guests to celebrate a night and welcome the year 2022. The hall features a 2000m2 plane floor occasion space with 2000 sittings for an opera night and up to 1000 for a gala dinner.
The event includes an expressive dance show, old classical music night, fashion exhibition, jazz, comedy, family concerts, and other events for excitement and enjoyment. Just after the show, you can relish the taste of a luxurious four-course sit-down supper while admiring the dazzling beauty of Burj Khalifa. What makes dining here exclusive is the countdown for the year 2022, followed by more cheers and bliss.
6 pm to 7 pm: Pre-supper beverages and canapés
7 pm to 9.30 pm: Last Night of the Year Proms in the Auditorium
9.30 pm to 12.00 pm: Gala Dinner
Midnight - 2 am: Watch the Downtown awesome
Other Things To Add On Your List For Planning A New Year Party in Dubai 2022
Dubai is a land of celebration and fun where you will find an endless spot to plan a perfect evening on New Year. Just in case you are looking for something more entertaining or exciting, here are some best party places and things you can consider for your perfect night.
1. Live Concerts On Dubai Beaches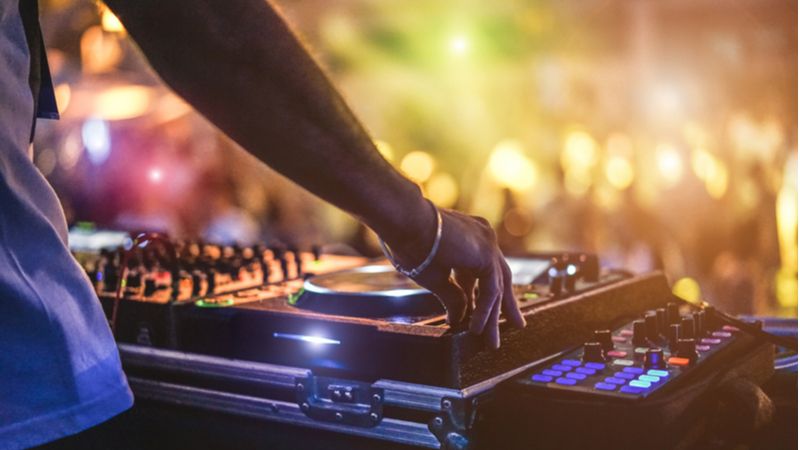 Beach Parties with the Electronic dance music, the live concerts by renowned artists and the aura that cannot be misses, Dubai will indeed be hosting another New Year beach party to welcome 2022. Well, there will be many small events around the beaches with limited gathering so you can reserve your spot in advance to avoid any last-minute hassle and get ready to groove with the Music. There are spots like La Mer and Al Seef close to the waterfront region where concerts will be organized for the public to zest up the New Year celebration in Dubai. Not only this, kids' entertainment like carnival rides and petting zoos will be arranged to engage kids with all fun and thrill.
2. Witnessing The Dancing Musical Fountain- Dubai Fountain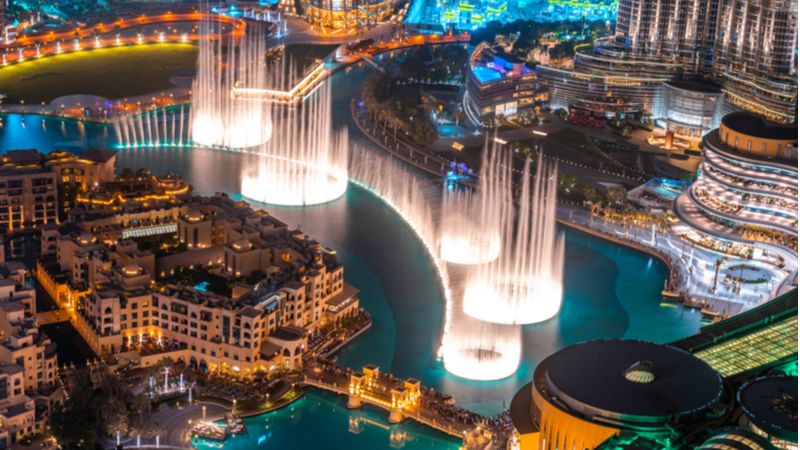 Dubai Fountain is the largest fountain in the world that looks amazing during New Year eve. With fireworks at Burj Khalifa in the backdrop, the water is illuminated with the most vibrant colours while the water dancing on the beats is like a wonder to embrace. The show goes on for the whole time and is one of the most affordable experience for all to plan New Year in Dubai UAE. This light and sound show at the mountain is free of cost and open for all.
3. Set Up A Party Mood At Dubai Opera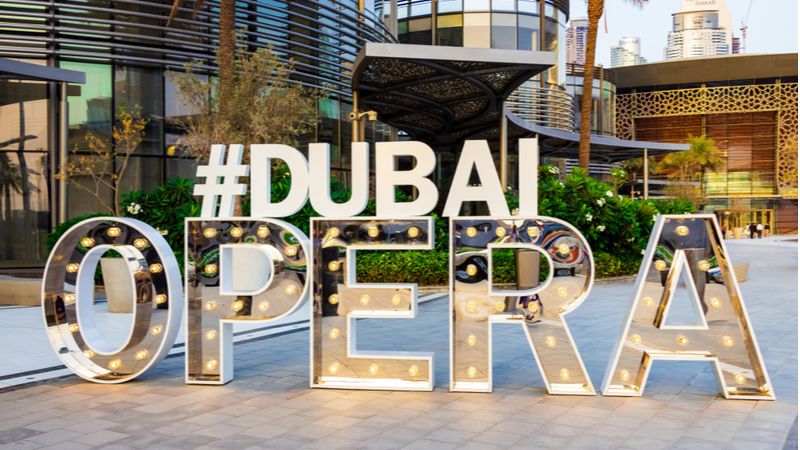 Your International Music is all set to boost up the new year celebration in Dubai with Dj Said Mrad. Dubai Opera is hosting a grand event for all the tourists and localities to offer a grand welcome to the year 2022 with Arabian Electronic music and more. The night will further be encouraged with the presence of DJ Saif & Nuvo Soul band. Hailing the soulful Music and the energizing aura, there will be a complete dinner arrangement with unlimited drinks. Bookings will be made in advance to its high time to reserve your slot for the most memorable New Year Events Dubai. The event will start at 8:00 pm till 2:00 am, and a Chinua Hawk Band concert will be organized around 7 pm on December 31st 2021.
4. A Luxury Stays At Burj Al Arab With Fireworks.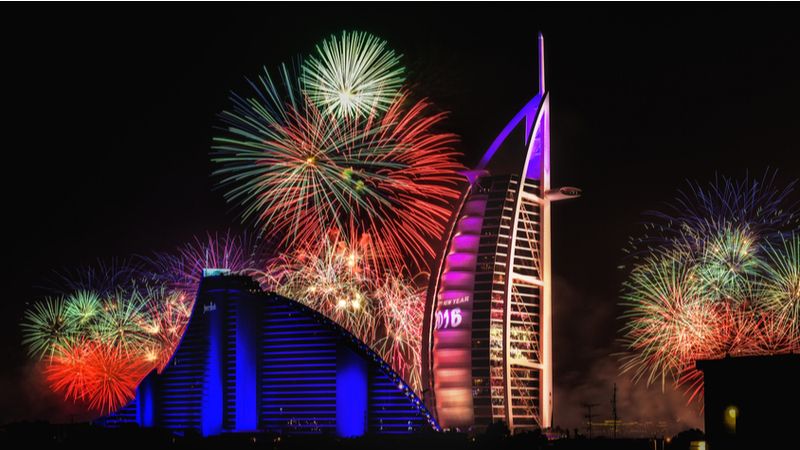 While Dubai is one of the best places to celebrate New Year, it is the luxury hotels like Burj Al Arab that has set a different definition for celebration. Booking your stay at Burj Al Arab, get ready to plan your whole evening in the most premium property where you can not only witness another dynamic firework but add on more to your experience with the view of Jumeirah Beach. This is among the most iconic places where you can stay and embrace the real Arabian luxury and hospitality for your New Year party in Dubai 2022.
5. A Zero Gravity Party In Dubai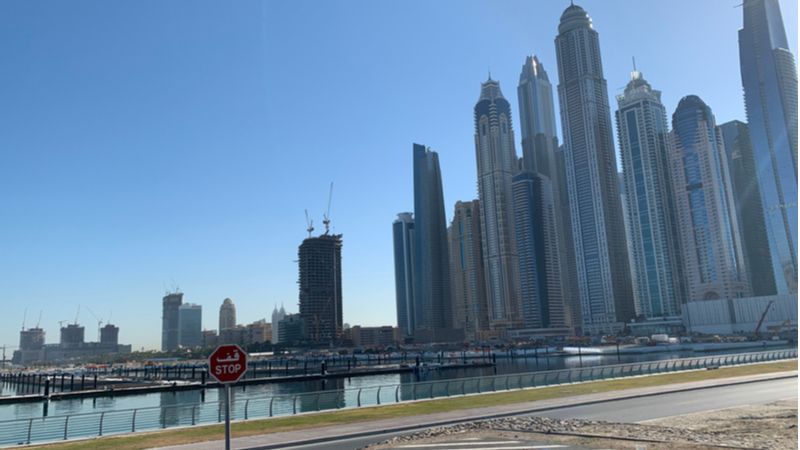 Zero Gravity is one of the best beaches in Dubai for parties and celebration. With the renowned DJ fest and other happenings events, Zero Gravity is the best place to spend an entire day for welcoming 2022. There will be a musical night with the Rudimental and the Sigala to keep you going for the night while the fireworks here will boost up the mood for the night. It is located on Skydive drop Dubai and is among the most loved placed when it comes to parties.
Suggested Read: 12 Stunning Places To Visit In February In The World To Experience The Best Of Your Vacation
6. A Private Celebration at Your Best Hotel in Dubai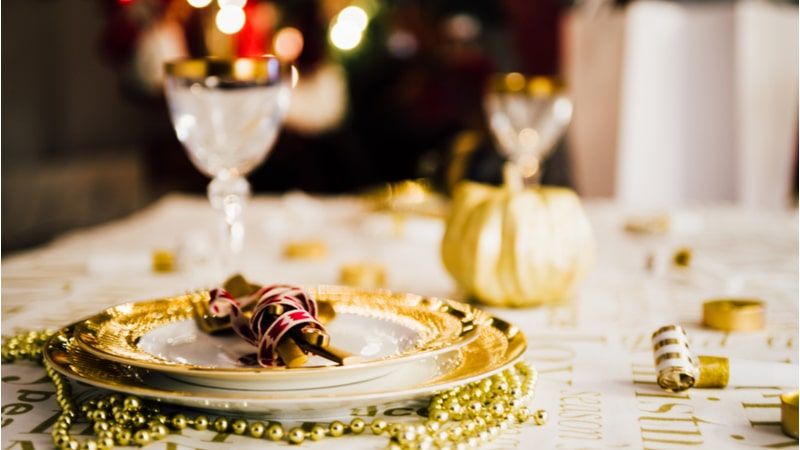 You will find Dubai hotels almost booked by the time the new year arrives as these luxury abodes offer a private space for celebration. Being the busiest time of the year, every exclusive property in the city has a lined number of events that can make your experience everlasting. Consider staying a couple of nights at the Kempinski hotel Dubai where a ballroom will be hosted with an Exclusive five-course menu, corresponding drinks, and snacks until midnight. A delicious New Year's Brunch will be organized on 1 January 2022.
Another event at the hotel will be organized at Noir's Midnight Soirée. The event with music and food will turn it into glamour and sophistication.
Now, as you are all set with New year plans, get your hotels bookings and seats reserved to the best events and fest that are about to happen on December 31st 2021. Your New Year in Dubai UAE is going to be the best vacation ever planned with all the luxuriating experience you haven't thought of. All the mentioned happenings are indeed enough to plan a new year holiday and be prepared for the most fascinating time. There may be certain restrictions on gathering due to Covid-19; therefore, it is advisable to look after the well-being of you and others.  
FAQ's
Q1. Where can I enjoy Firework for New Year In Dubai?
Dubai fireworks are the most fantastic thing you can witness during New Year Eve at the best places like:
Burj Khalifa
Dubai Festival City Mall
Burj Al Arab
The Palm Jumeirah and Atlantis
The Dubai Water Canal
Q2. What are the best hotels to stay in Dubai for the holidays?
The best hotels in Dubai where you can book a luxury staycation are:
Atlantis The Palm Dubai
Raffles Dubai
Park Hyatt Dubai
Four Seasons Resort Dubai at Jumeirah Beach
Burj Al Arab
Q3. Will there be any event or party for the New Year celebration in Dubai?
Yes, Dubai is all set to welcome 2022 and bid farewell to 2021 with the events and parties. The places like Zero Gravity and Dubai opera will be organizing musical fest and DJ nights with dinners and drinks for the guests.
Q4. What are the best things to do in Dubai for New Year celebration?
For celebrating New Year in Dubai, you can plan the evening with:
Witnessing Firework at Burj Khalifa
Booking your Dubai Desert Safari
Dinner with Dhow Cruise at Dubai Creek
Live concerts at Beach
New Year events at Dubai Festival City Mall
Q5. What are the best places to celebrate New Year in Dubai?
You can plan a new year eve in Dubai at the best places like:
Burj Khalifa
Dubai Creek
Dubai Festive Mall
Dubai Opera
Dubai Zero Gravity
Q6. Where can I plan a New Year dinner in Dubai?
There are restaurants and cafes in Dubai where you can enjoy special New Year Dinner. Book your seats at the best dining places like:
Karma Kafé
McGettigan's JLT
Karak House
Arabian Ranches Golf Club
Dubai Festival City Mall food court
Q7. Will there be any restriction due to Covid-19 for New Year in Dubai UAE?
Due to Covid-19 outbreak, there will be certain restrictions in Dubai on Public gatherings. People are advised to wear a mask, maintain a healthy distance and follow the guidelines that are set by the government.
Q8. What is the main airport in Dubai?
Dubai International Airport is the leading international airport for arrival in the UAE. The airport is around 5 km away from the downtown in Dubai that will take approximately 20 min to reach via cab or taxi.
---