Wedding is a life changing event in one's life that alters the life altogether. Although the event is a wholesome experience that includes not only fun and entertainment but is equally tiring. As soon the functions get over the one thing that any couple seeks is heading to their honeymoon. However, the destination is generally pre decided and has been pondered upon way before the wedding date. If you are one of those couple who are in dilemma to pick the right honeymoon destination to shun off all the weariness, then this blog might leave an option in your mind to consider. With the growing popularity honeymoon is Turkey is becoming the new norm, since people from all nooks and corners are venturing the Turkish traditions and culture.
Sportive Honeymoon Destinations in Turkey
Turkey is a destination that has a plenty of options for all the couples setting their foot in the country. Whether you are searching for a beachy escape, city tour or a rustic exposure, Turkey has everything to satiate your wandering souls. Let's dig deeper into all the romantic honeymoon places in Turkey.
1. Şirince, A Romantic Spot in Turkey to Die For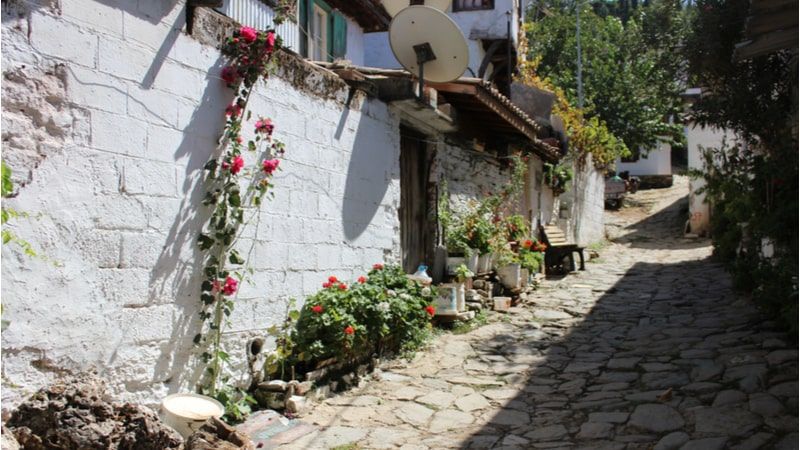 If you love exploring the ancient ruins and the heritage of a country, then plan a visit to Şirince. Enjoy the serenity as the tranquil ambience of the location makes it one of the best honeymoon destinations in Turkey. The ottoman villages known for the red roofed houses and dense forests ensure that you spend a quality time here. With the massive footfall, it is observed that the spot gets a little crowded in summers with day trippers for a while, but once everything settles down the composure is retained. It has heritage sites within the distance of 7kms, just incase you feel like diving deep into the history of the town you can walk down to the UNESCO World Heritage Site of Ephesus.
Things to do: Explore Heritage Site, Discover rustic Ottoman villages
Hotels: Meglen Konak, Lindos Garden Butik Otel, Lamin House, Alice Pansiyon, Kirkinca Hotel
Restaurants: Tarihi Koy Restaurant, Özlem Restaurant, Sirince ZEUS Cafe & Restaurant, Pervin Teyze
2. Pamukkale, Inexplicable Beauty in Turkey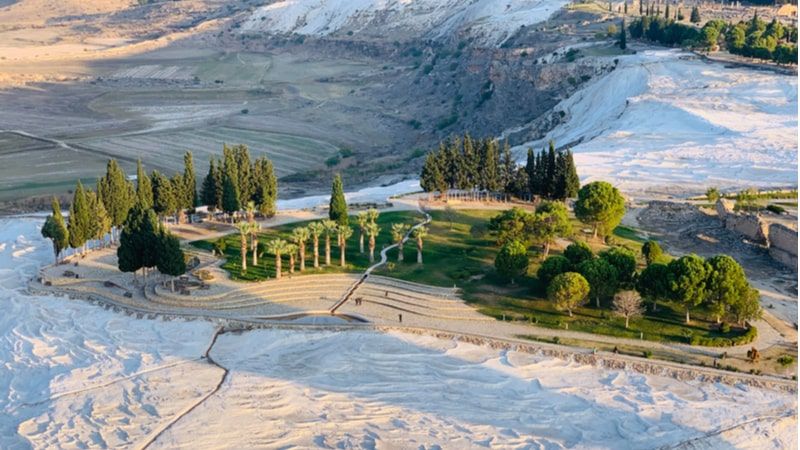 The combination of old and new towns, makes Turkey one of the most popular honeymoon destinations in the world. Holding the beauty that is beyond compare, Pamukkale is one of the most famous spots in Turkey with its multiple facets including its geological formations and historical ruins, and not to mention the bewitching beauty of Pamukkale cannot be explained in who have to be present there to encounter it yourself. If you are planning a getaway between April to October then, do not forget to consider the place to visit in Turkey.
Things to do: Adore the ruins of the city, Visit Temple of Aphrodite, Check out the spectacular Hierapolis theatre
Hotels: Venus Suite Hotel, Pamukkale Melrose Viewpoint Suite, Bellamaritimo Hotel, Hotel Sahin
Restaurants: White House Restaurant & Cafe, Pamukkale Restaurant, Kayas Wine House, Yildiz Restaurant, Teras Restaurant
3. Istanbul, Place Perfect for Romantic Strolls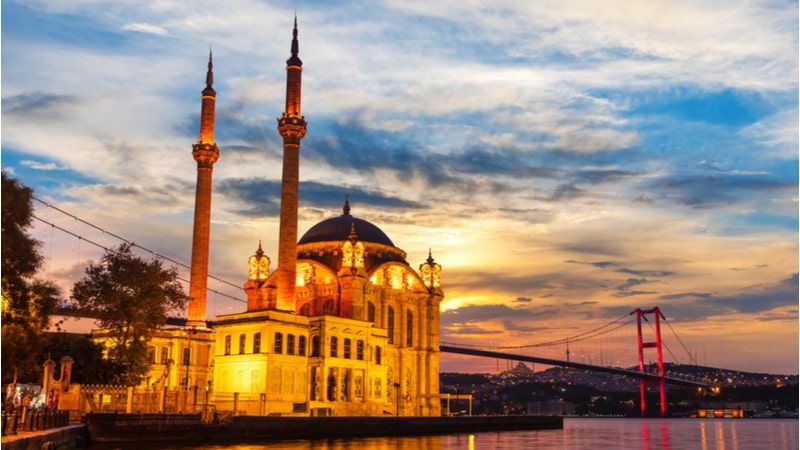 The galore and history of the city will sweep you off your feet. If you are in quest of a place that will take your hand and walk you through the perfect fusion of modernism and cultural heritage. Out of all the Honeymoon places in Turkey, Istanbul is among the most popular once given the charisma is bestows on the visitors. There are various attractions in Istanbul that entice people from far across the land for the couples on an excursion for a city break. Take a stroll to the artistically architecture mosques built during ottoman mosques, Gulhane park and its hilltop café. While you are in Istanbul hold your beloved's hand and take them on a romantic walk through the sunset cruise. The city has a plenty of luxurious accommodations ranging from ottoman mansions and stunning boutique hotels in the ancient buildings.
Things to do: Shopping at Grand Bazaar, Visit tour of the beautiful Blue Mosque, Süleymaniye Mosque, Take a tour to Hagia Sophia, Sunset on the Galata Bridge, Enjoy Turkish baths
Hotels: Hilton Istanbul Bosphorus, Sura Hagia Sophia Hotel, Romance Istanbul hotel, Conrad Istanbul Bosphorus, Hiton Istanbul Bomantic Hotel
Restaurants: Ulus 29, Râna Meyhane, Banyan, St. Regis Brasserie, Nar Lokanta, Maiden's Tower
Suggested Read: Safari In Turkey: An Activity To Witness the Cultural Gems of the Country
4. Alaçati, Enjoy Impeccable Traditional and Fusions Meals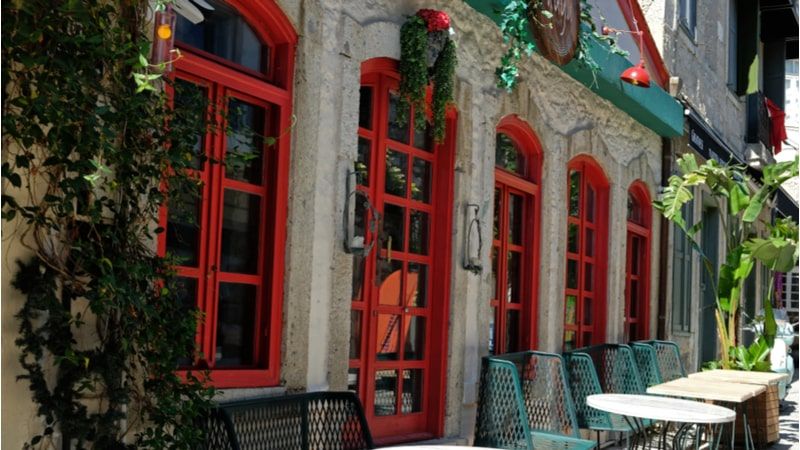 Nestled in the cesme peninsula of the Aegen, is a highly recommended place for that couples who are toiling in quest of stylish seaside escape. One of the lit honeymoon destinations is turkey, Alcati offers lit dining jaunt laying a perfect love nest for people seeking solitude. Apart from housing few of the best beaches in the Turkey, the town boasts wonderful stone houses, ancient streets and Gourmet cafes blessing the visitors with the everything that can make their trip incomparably worthwhile. Alacati was formerly a popular fishing village which has been transformed into a marvelous beach resort on to the Aegan coast in Turkey.
Things to do: Tour to Ilica Public Beach, Visit Tanay Nature Park, Explore Oasis waterpark, Scuba diving in Çeşme Peninsula, Savour Traditional dishes
Hotels: Biblos Resort Alaçati,  Monat Otel, Villa Taraça Romantik Otel Alaçatı,Viento Alacati Hotel, Cocos The Club Solto
Restaurants: Asma Yaprağı, Café Agrilia, İmren Helva & Tatlı Evi, Alaçatı Herb Festival
5. Cappadocia, Experience the Mystifying Beauty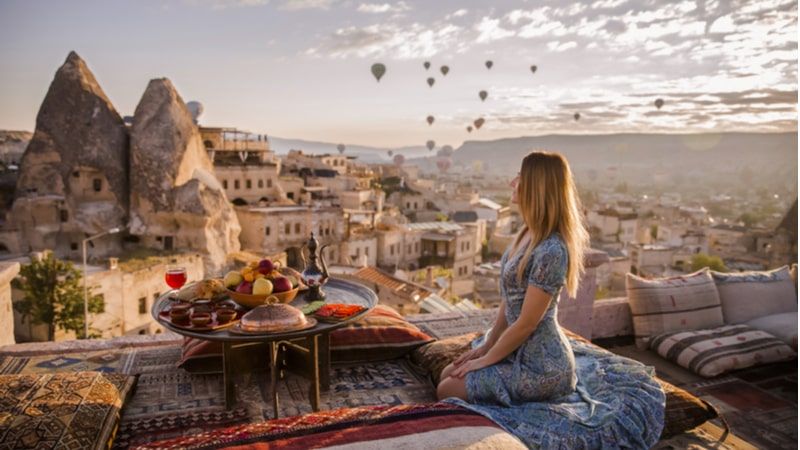 Cappadocia is known for its mystifying beauty. A visit to Turkey without spending a decent amount of time in Cappadocia, is incomplete. You got to take your partner to get them acquainted the freshness and love that is imbibed in the air. Take the popular hot air balloon ride and grab the opportunity of locking lips as you soar high in the sky. The unique valleys and stunning rock formation will leave you in awe! Honeymoon in Turkey is an entire package for trying everything that you have in mind. From exciting adventures, beach leisure, exploring lip smacking food and a wide range of beverages.
Things to do: Hot Air Balloon ride, Experience a stay in cave hotel, Check out Göreme Open-Air Museum, Hiking to pigeon and love valley
Hotels: Cappadocia Caves Hotel , Carus Cappadocia , Milat Cave Hotel, Artemis Cave Suites & Spa, Aydinli Cave Hotel, Traveller's Cave Hotel , Medusa Cave Hotel
Restaurants: Dibek Restaurant, Cave Restaurant, Oscar Steak House,  La Vida A La Carte, Aysel'in Mutfağı, Lagarto Restaurant, Sofra Restaurant
Suggested Read: Winters In Turkey: Your Guide On When And What To Do
6. Bozcaada Island, A Perfect Choice For Honeymooners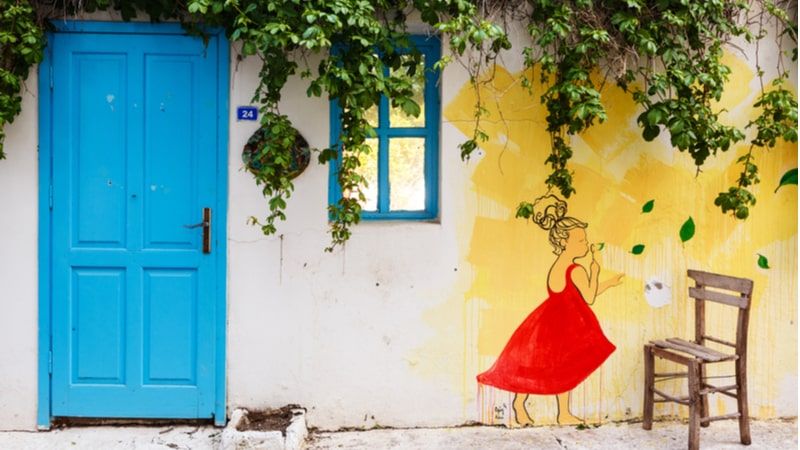 Delve into the Turkish island, its Pristine beaches and a perfect vacation charting it under the perfect choice for honeymooners. The best thing about the place in Turkey for honeymoon is that if you are a couple who enjoy adventure sports, then there are plenty of alternatives for you such as windsurfing, Kitesurfing. Away from the chaos of the city life, the Bozcaada slows down the pace and allows a sense of calm that lets the newly married couple to engage in subtle conversations and creating a perfect setting for a romantic getaway. Ever heard about the popular Bozcaada town, drive down to the town exploring the trails going about the town. Don't forget to dine on the fresh seafood and experience the sunset on the Aegan Sea, soak in the ray of the setting sun. The place is no behind in accommodation facilities, visitors get to pick from stunning boutique hotels.
Things to do: Visit Bozcaada Castle, Explore Ayazma Monastery and Virgin Mary Church
Hotels:  LİME BOZCAADA, Ege Han Hotel, Elia Otel ve Bağ Evi, Aral Tatil Ciftligi, Necdet Kaptan Boutique Hotel, Adayel Bagevi & Butik Otel, Adali Guest House, Vapori Otel
Restaurants: Vahit'in Yeri, Nevreste Bozcaada, Asma6 Bozcaada Restaurant, Hasan Tefik
Suggested Read: Top Places To Visit In Antalya For All The History Lovers
7. Butterfly Valley in Fethiye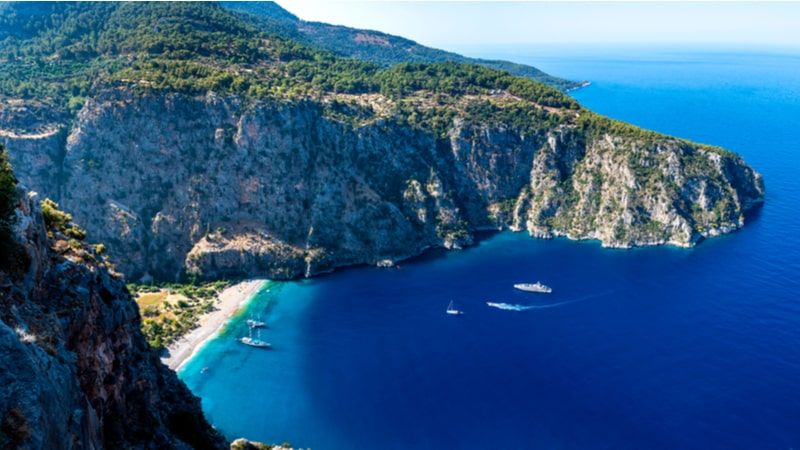 Housed in the Fethiye district, the valley lies in the foothills of Babadag mountains, butterfly valley has derived its name because for being an abode of thousands of butterflies with a wide diversity. Dive into the experience that is no less than a scene from a fairytale. Enjoy the shimmering coastline of Turkish Reviere.  Take a leap into the rocking Turkish honeymoon destination. While you are in Turkey, don't forget to explore adventures and other things to do in Turkey with your bae!
Things to do: Hike in canyons, Try water sports, Adore the tranquil ambience
Hotels: Faralya Limon Hotel, Highclere Hotel and Spa, Seaview Faralya, Nautical Hotel, Liberty Hotels Lykia, Zakros Hotel Lykia
Restaurants: Fridas Tacos & Bar, Yi Xin SuShi, ZhuRou Rong (Pu Jun West Road), Yu Yan, Luo JieZi Fei ChangFen, JinYuan Restaurant, Hao Li Korean Restaurant
Suggested Read: Best Places For Pre-Wedding Shoot In The World: Capture The Unflury Memories
8. Hierapolis, Delve in the Romantic Hideout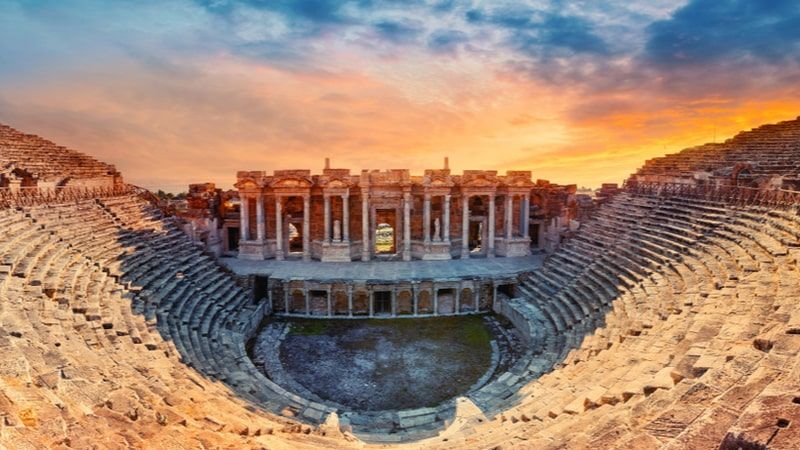 An astonishing ancient Roman city acclaimed to be established in the 2nd century, located in the Büyük Menderes valley. With romantic hideouts, the soothing ambience of Hierapolis is perfect place to visit if you are on a honeymoon trip to Turkey. Take the opportunity to plan random strolls, exciting dinner dates or pretty surprises for your spouse in the land unknown. There are several places to hangout such as Aphrodite temple, nymphaeum and not to mention the theatres that are mostly visited by people.
Things to do: Explore the Ancient Roman city, Check out terrace-shaped natural spring and visit Hierapolis Museum
Hotels: Melrose Viewpoint Hotel, Alida Hotel, Sinter Terasse House Hotel
Restaurants: Gurme Restaurant , Cadde Grill House, Hiera Coffee & Tea House, Kayac Wine House Restaurant Bar, Asian Kitchen & Coffee, TIkIr Grill House Pita & Pizza, Teras Restaurant, Beyrani Kebap
9. Kusadasi, Explore Stunning Archeological Marvels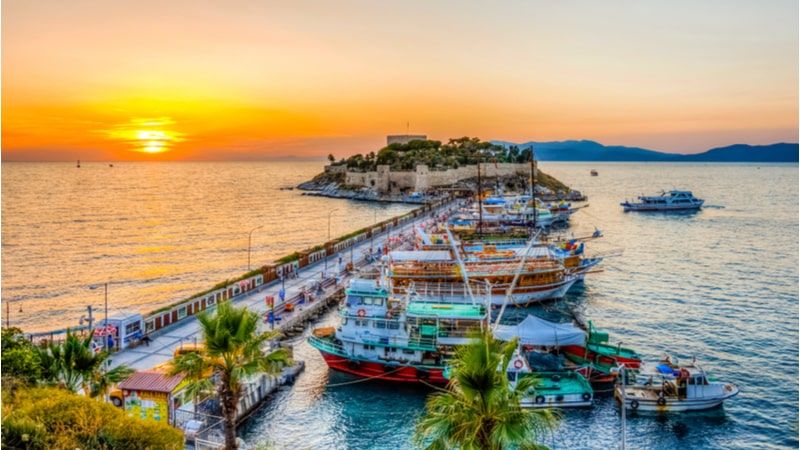 Kusadasi is the largest resort town, quite popular among the young travelers. Charted as one of the best places to visit in Turkey. Explore the town hand in hand and execute shopping streaks at the place widely known for offering attractive shopping destinations, tranquil beaches and the archeological attractions. If you have planned your first vacation after marriage to Turkey, then don't miss out on Kusadasi, yet another one of most romantic places in Turkey.
Things to do: Kalamaki National Park, Visit Pristine beaches, Explore pigeon island
Hotels: Ilayda Avantgarde Hotel, DoubleTree by Hilton Kusadasi, Charisma De Luxe Hotel, Hikmethan Otel, Hotel Carina, Goldenday Wings Hotel
Restaurants: Mare Restaurant & Bistro Kusadasi,  Ladies Beach Hotel Restaurant, 4 brothers, Kiwi Restaurant
Suggested Read: Wedding Destinations In The World That Will Awe-Inspire You
10. Marmaris, A house of Royal Resorts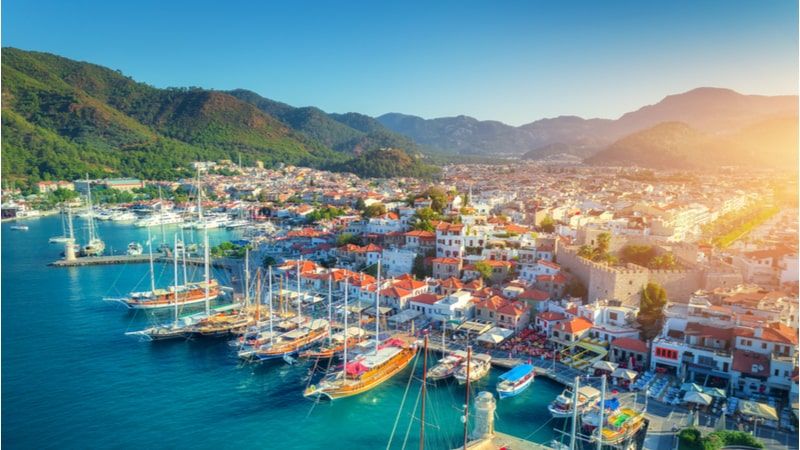 Marmaris is town that houses numerous resorts and the place is quite popular for offering astonishing nightlife. Take your partner out and plan a romantic dinner or just hop onto clubs and flaunt your crazy moves. Not just happening ambience the happening clubs also offer food that is worth every morsel. Not only that Marmaris is not behind in luxuries, the city has best honeymoon hotels in Turkey. The efficient staff with state-of-the-art amenities will ensure that your every minute spent in the hotel is comfortable and cozier. Turkey is not just a place for couples, the country's richness and grandeurs caters to the needs of all, you just need to book a ticket straightway and land on the Turkish lands, besides leave everything on the destinations.
Things to do: Enjoy the nightlife, Visit beaches on the coastline, Take boat trip, Tour to Cleopatra Island and Marmaris Castle along with museum
Hotels: Grand Pasa Hotel, Green Nature Diamond Hotel, Golden Rock Beach Hotel, Marmaris Bay Resort, Blue Bay Platinum Hotel, Green Nature Resort & Spa
Restaurants: YalIbasI Yasemin Restaurant, Gusta Bar & Grill, Jan De Wit Restaurant, Dede Restaurant, Esinti sogut Restaurant, Karen Brasserie, Deniz Kizi Restaurant, The Han Restaurant
Best Time to Visit Turkey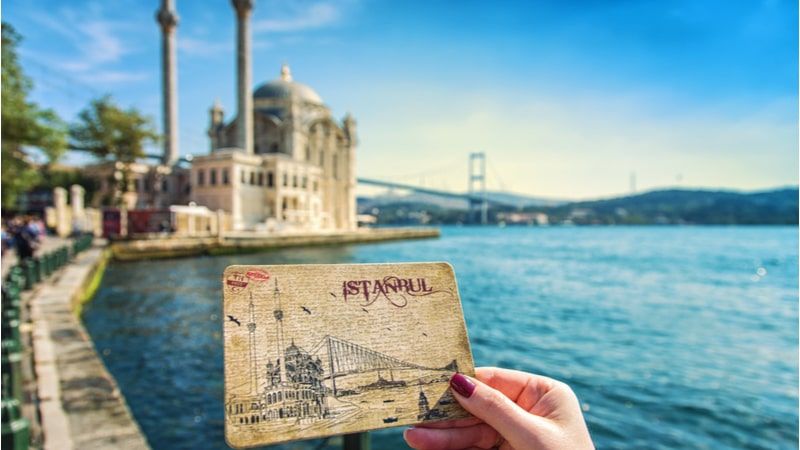 Turkey is a country vastly known for its soothing temperature, if you have recently been wedded and have decided to plan your honeymoon then make a note that Turkey is a beautiful place to be visited in winters. The temperature starts to cool off and it becomes easier to explore the architectural and heritage sights in the cold weather. However, it's a year-round destination, but can also be charted under the best places to visit in December given the ultimate beauty it turns into in winters. Other good months to visit Turkey are April, May and September.  If you are a beach lover than try visiting in June, the hot and dry temperature add to the experience. There is certain area like Cappadocia where the temperature reaches below zero degrees.
Honeymoon is that phase of life that is memorable for entire lifetime, make the most of it by vising a destination that becomes an integral part of your life. Now that you know all the exciting places, planning honeymoon in Turkey can be a good choice. It can be visited all around the year thus, it doesn't matter in which month you got married. Whatever the month is you can always visit Turkey and be it anytime the country would always surprise you with the best that it has.
FAQs
Q1. What are the best destinations for a honeymoon in the world?
There are many romantic destinations across the world that are travelled by couples after wedding. If you are planning your honeymoon, then besides Turkey, here are few places that can be considered for romantic hideaway.
Singapore
Maldives
Mauritius
Paris
Thailand
Indonesia
Goa, India
Malaysia
Q2. What are the best honeymoon places in Turkey?
Turkey is a destination that has a plenty of options for all the couples setting their foot in the country. Whether you are searching for a beachy escape, city tour or a rustic exposure
Şirince
Marmaris
Pamukkale
Istanbul
Alaçatı
Cappadocia
Bozcaada Island
Butterfly Valley in Fethiye
Hierapolis
Kusadas
Q3. Where is butterfly valley in Turkey?
Visitors can take a taxi boat from Olu Deniz which is a popular landmark for the Butterfly Valley. Precisely the Valley is located in Fethiye district, Muğla Province, on the Mediterranean coast of Turkey.
Q4. What are the best hotels in Cappadocia?
Cappadocia has many luxe accommodations few of the best options re Cappadocia Caves Hotel, Carus Cappadocia, Milat Cave Hotel, Artemis Cave Suites & Spa, Aydinli Cave Hotel, Traveller's Cave Hotel, Medusa Cave Hotel.
Q5. What are the best beaches in Turkey?
Turkey has been a wholesome country that can be visited throughout the year, but if you want to explore the beaches, visiting in summers. Here are few best beaches in the country,
Kaputaş Beach
Butterfly Valley
Olympos.
Patara Beach
Ölüdeniz
Q6. Where can I Shop in Turkey?
Visitors can explore the Grand Bazaar, Spice Bazaar, Bagdat Street, Mall of Istanbul, Nişantaşı Shopping Center and shop for popular items from Turkey.
Q7. What are the best resorts in Marmaris?
There are many good resorts in Marmaris that are famous for their excellent services and top-notch services. Few of the best ones are
Grand Yazici Club Turban Termal
Labranda Mares Marmaris Hotel
Cook's Club Adakoy
Marmaris Park Hotel
Cettia Beach Resort
Q8. What are the best clubs in Marmaris?
Marmaris has very popular nightlife, if you travelling the country don't miss out Club Areena in Bar Street, Joy Club in Bar Street and Greenhouse Dance Club in Bar Street.
---