Qatar is glowing with pride in being the first country in the Middle East to host such a colossal tournament. With the FIFA world cup around the corner, the country is fully prepared not just to welcome visitors coming from all around the world but also to have the time of their lives during their stay. There is a plethora of events during the world cup in Qatar that one can be a part of and forget all the worries and troubles of the world. Many events also have giant screens for football fans if they wish to keep up with the scores while having fun.
Events During the World Cup in Qatar: Ain't No Party Like the FIFA Party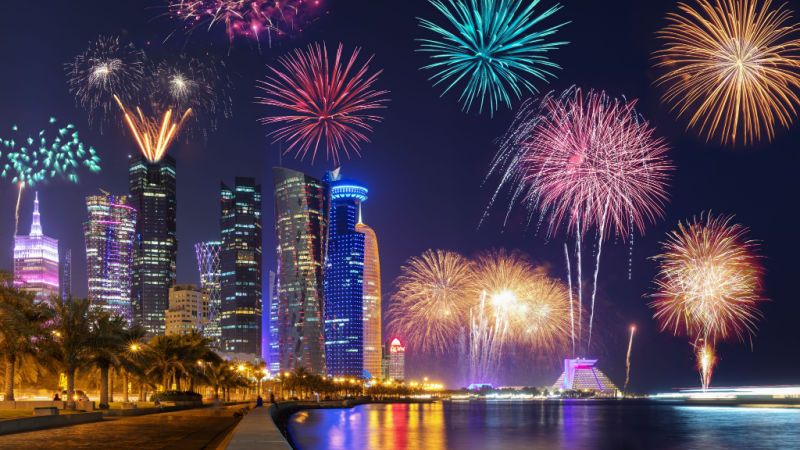 The country will be very busy hosting the greatest event of the year and hence would need as many entertaining entities as possible. People visiting Qatar from all around the world are expecting to learn and experience the colorful and vibrant sides of this Gulf nation. A choice among diverse events will keep the visitors busy during no-match days or when their favorite team isn't playing. These beautiful events during the world cup in Qatar also provide a chance for every kind of artist to showcase their talent as many times as possible.
1. FIFA Fan Festival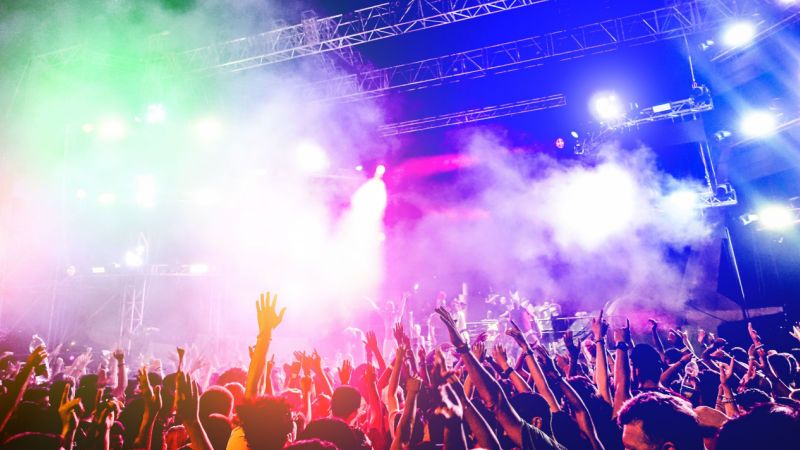 Get yourself into the greatest football party of the year and share your passion for the sport, the live performances, the crazy combo of dishes, and the love for the players among fellow crazy fans. The FIFA fan festival is for such people who are die-hard football fans and worship the players but do not have the Hayya card and the tickets that are mandatory for watching the matches live at the stadiums. There is no entry fee for the festival to watch the matches live on mega screens while enjoying a diverse variety of dishes. There will be live performances from some of the amazing artists including DJ Aseel, Miami band, Myrath, Hassan Shakosh, and many more. The festival will also introduce a lot of games and activities for the fans to indulge in on the no-match days.
Location: Al Bidda Park
Duration: 19th November 2022 – 18th December 2022
Time: N.A.
2. MDLBEAST ARAVIA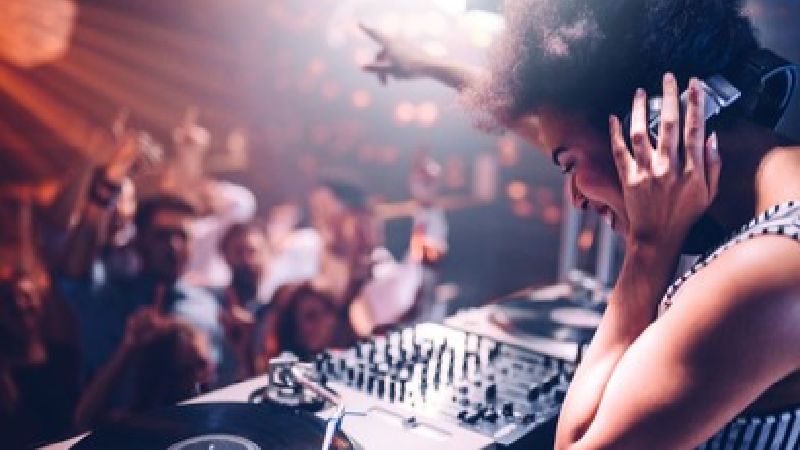 Hit the dance floor with 28 'Aravian' nights among as crazy music and dance fanatics as you are. ARAVIA is another mind-blowingly amazing music festival organized by none other than MDLBEAST in the capital city of Qatar, Doha. The festival will showcase the talent of 56 local and international artists including musicians, singers, and DJs. MDLBEAST ARAVIA is an outstanding addition to the celebration of the country hosting the greatest event of the year.  Give yourself a chance to groove on the beats of some of the talented people from the music industry including David Guetta, Benny Benassi, Calvin Harris, DJ Leen, DJ Sharkk, Offset, and Otto Knows, among others.
Location: Al Wakra, Qatar
Duration: 21 November 2022 - 18 December 2022
Time: 8 p.m. - 2 a.m.
3. Qatar National Day Celebration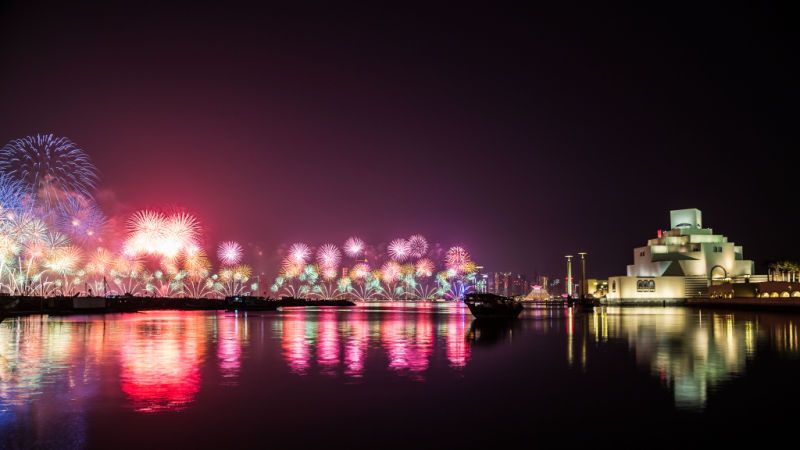 Popularly known as Founder's Day, Qatar National day is celebrated on 18th December every year with fireworks and happiness all around the country. This year is more special for the country hosting the biggest tournament, FIFA world cup 2022. There is a lineup of sparkling events for the celebration that will continue for 24 days, starting from 25th November to 18th December. There will be beautiful performances from local and international artists, food stalls serving the most delicious traditional and international dishes, a wide range of activities including thrilling rides and many games, and fireworks that will blow your mind. Residents of the country and people visiting from any corner of the world must visit some of the events if not all to become a part of the celebration.
Location: Darb Al Saai and Al Bidda Park
Duration: 25th November to 18th December
Time: N.A.
Suggested Read: Nightclubs in Qatar: Start the Fun When the Day's Done!
4. Swan Lake on Ice Ballet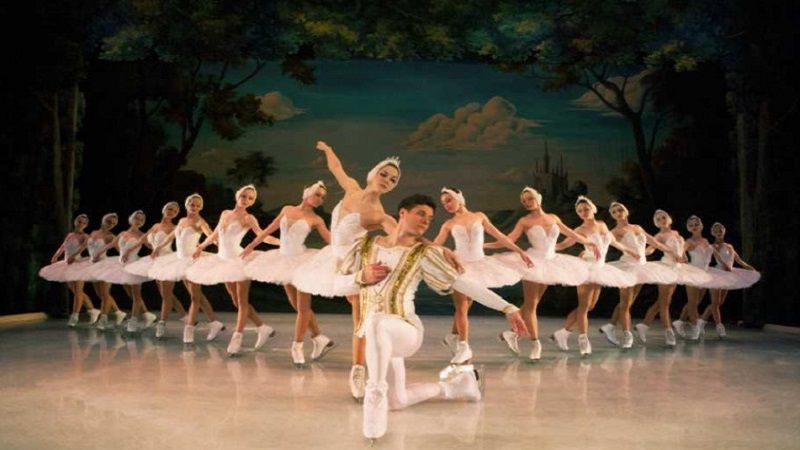 Many of us have been a fan of the psychologically intriguing play even before they turned it into a movie. One of the most interesting events during the World Cup in Qatar is this beautiful ballet with a twist. The amazing artists perform the whole drama on ice, giving the audience an experience of life in addition to the usual "chills". Witnessing the classical ballet involving a prince, a curse, a love story, and the most unbelievably beautiful 32 fouettés, is an amazing addition to one's day out in the beautiful city of Lusail.
Location: Lusail South Promenade
Duration: 20th November – 14th December
Time: 12 p.m. - 01 a.m.
5. Street Art Festival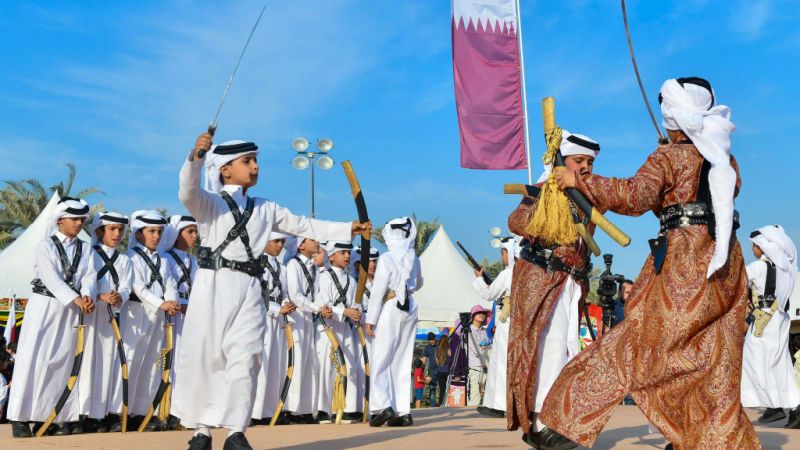 The streets of Katara will be gracefully occupied with skillful artists, talented actors, and competent musicians during the FIFA world cup 2022. There will be different kinds of performances like traditional dances, dramas, the narration of many folklores, artists playing musical instruments, artists singing traditional songs, and much more. Artists from all around the world are invited to register themselves and showcase their talent to a diverse variety of people. It is an amazing chance for artists to test the waters and make something of themselves with the help of talent and skill. There is a never-ending list of such colorful events taking place in Katara cultural village during the world cup. The festival is taking place near one of the significant stadiums in Qatar, Lusail stadium.
Location: Corniche Katara
Duration: 18th November 2022 – 18th December 2022
Time: 4 p.m. - 11 p.m.
Suggested Read: Places to Visit in Georgia: To Explore this Wonderful Country with Rich Diversity
6. Festival in Motion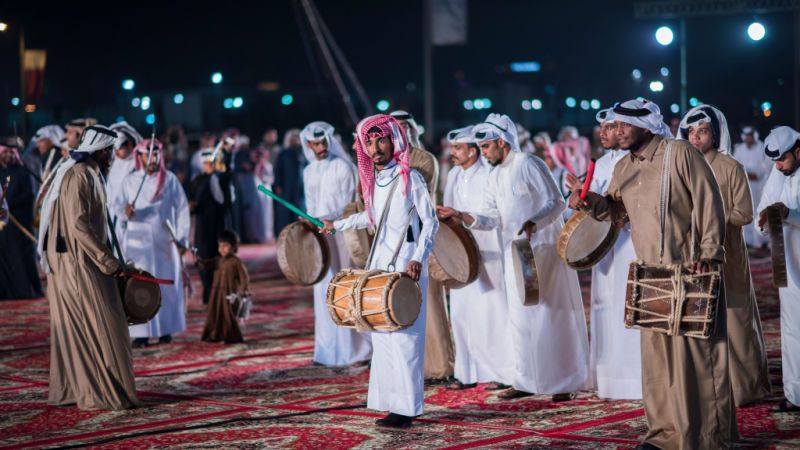 One of the several iconic musical events in Qatar, Festival in motion portrays Qatari culture and celebrates the dance, music, art, and architecture of the country. It is a 16-day festival that will be performed in 10 different locations within Qatar. The artists are some of the most talented people in their fields and it will be an honor for the viewers to witness the magic that they create on their respective platforms. The performances of the festival are choreographed by globally well-known filmmaker Benjamin Millipied and the music provided during the acts is from New York Ballet and Metropolitan Opera. So, it is least to say that this festival is a promising event that can be attended during the break days of the football world cup.
Location: 10 iconic places
Duration: 5 December 2022 - 20 December 2022
Time: 12 p.m. - 12 a.m.
Suggested Read: Top 39 Places To Visit In Saudi Arabia For An Exciting Vacation
7. QetaiFAN Beach Fest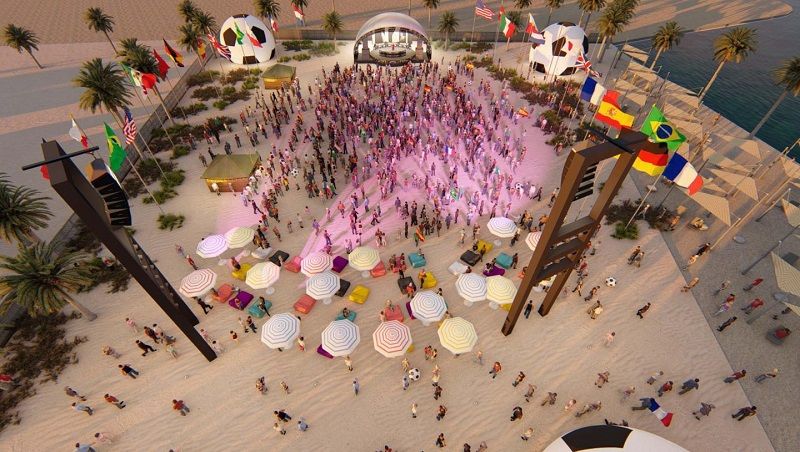 If you are a beach baby visiting Qatar for the legendary FIFA World Cup, then do not miss the equally legendary beach fest in Lusail. Be a part of the month-long party and witness some of the top artists performing every day. All football matches will be played live on the giant screens spread across the property. And for the days when there are no matches, you can be a part of fun beach games, participate in thrilling water activities, or just chill at the beach. This all-day and all-night beach party will bring the most sumptuous food and drinks to enjoy while having a blast.
Location: Qetaifan Island, North Lusail
Duration: 19th November – 18th December
Time: 10 a.m. - 4 a.m.
Suggested Read: The First Of Its Kind: Doha's Floating Supermarket
8. Qatar Fashion United by CR Runway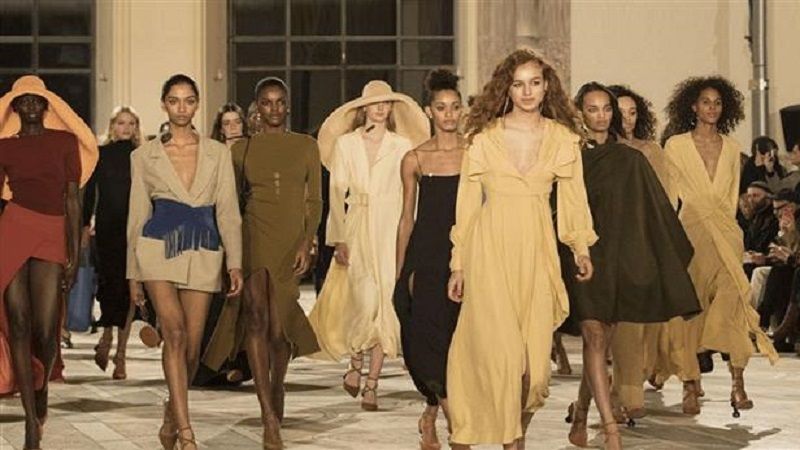 A celebratory step in the world of fashion, culture, and music; this event will be one of the main attractions between the FIFA 2022 World Cup's semifinal and final matches. The iconic fashion show will display the talent and skills of emerging as well as most acclaimed designers from 5 continents.  This beautiful event during World Cup in Qatar will also include some of the top artists from the music industry performing on the stage. One must not miss this epic fashion show that will also include some of the top models from all around the world embracing the runway.
Location: Stadium 974
Duration: 16th December 2022
Time: 1 p.m. - 10 p.m.
Suggested Read: Qatar All Set To Enhance Tourism: Get Ready For New Beaches In The West Bay Area
9. Malambo Stage Show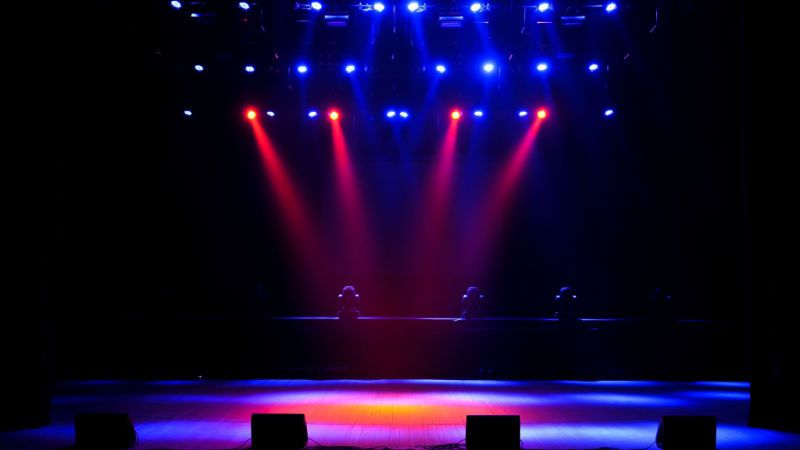 If you appreciate the combination of outstanding footwork, precision stomping, and stunning drumming, then you must visit the Mall of Qatar to witness all of these during a performance by an Argentinian dance group. The performance is one of the exciting events during the World Cup in Qatar that doesn't just make you appreciate the skills of the artists but also a chance to learn about a new art form. It is free for all giving everyone an equal chance to appreciate the artists. There will be many days when people won't have any matches to watch; those days will be perfect to experience the plethora of events going on in Qatar along with the greatest event of the year.
Location: Mall of Qatar
Duration: 18th November - 27th November,
Time: 3 p.m. - 9 p.m.
10. Winter Wonderland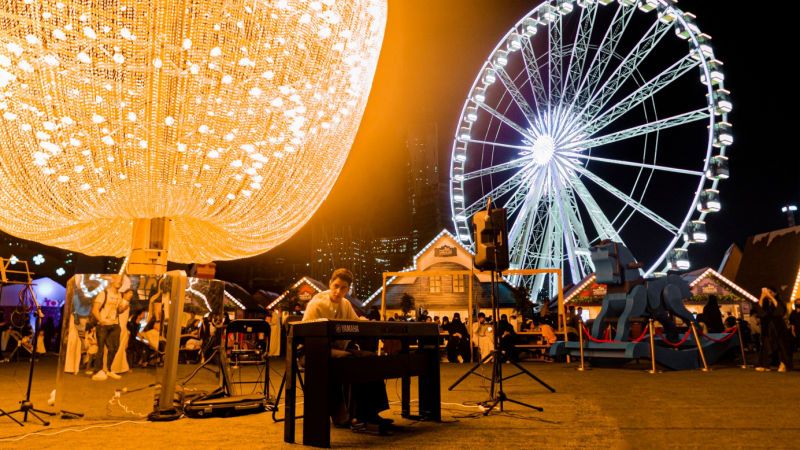 It is an event at Al Maha Island, that won't go out of style anytime soon. A carnival-of-a-kind winter wonderland offers an amazing opportunity for children to enjoy and for adults to become a child once again. Presenting over 50 thrilling and fun rides like a 395-roller coaster, a giant 150 feet Ferris Wheel, Space Gun, drop n' Twist Tower and the Vertical Swing, along with innumerable attractions, lip-smacking food, and drinks and live performances to entertain the visitors is more than enough reason to put it on the list of things to do in Qatar on no-match days during FIFA World Cup 2022. It is vibrant and colorful which is mesmerizing enough to just explore and ample exciting activities would certainly grab one's attention even if they wish not to be a part. So, don't be a party pooper and visit this amazing place with your friends and family.
Location: Al Maha Island in Lusail City, Qatar
Duration: 10th November – 31st December,
Time: 5.30 p.m. - 1 a.m.
Suggested Read: Cruise Ship Hotels in Qatar: Experience the Magic Onboard
So, if you are a football fan who is visiting Qatar during FIFA or a resident of the country who is a crazy fan of the sport, then don't limit yourself to the walls of the stadiums or your home. There is a never-ending list of events during World Cup in Qatar for all kinds of people. The country has done amazingly well in the preparations and making sure that everyone would not just feel welcome but also enjoy their time; make their efforts and your time count in the best possible way. And if you are planning to extend your stay and explore more of the country, then take advantage of the Qatar holiday packages and discover the marvels around this destination in the Gulf.
FAQs
Q1. What are the fun events happening during FIFA in Qatar?
There are many amazing events taking place during the FIFA world cup in different cities in Qatar.
QetaiFAN Beach Fest
Festival in Motion
MDLBEAST ARAVIA
FIFA Fan Festival
Street Art Festival
Q2. How many days are enough to explore Qatar?
Spending 3 – 5 days in Qatar is enough for a tourist to explore all the significant landmarks and indulge in all the exciting activities. One can always extend their stay to learn more about the rich culture of the country.
Q3. Which is the major airport in Qatar?
Hamad International Airport is the main airport in Qatar. It operates both domestic and international flights from almost all corners of the world, giving people the chance to explore the beautiful country.
Q4. What are the interesting places to visit in Qatar?
There are many beautiful places that one can visit on their holiday in Qatar.
Al Zubarah Archaeological Site
Qatar National Library
Lusail City stadium
Msheireb downtown Doha
Inland Sea
Doha Desert
Q5. What are some travel tips for Qatar?
Here are some important tips to keep in mind while exploring beautiful places in Qatar.
Always keep your passport with you
Respect tradition and culture
Wear comfortable attire
Carry sunglasses and sunscreen
Try all traditional dishes
Q6. How is the nightlife in Doha?
The nightlife in Doha is full of dazzles, drinks, and dance. People have a choice to either visit famous landmarks, indulge in exciting activities, or hit the dance floor in the clubs. The city is full of many restaurants that are also open till late at night.
Q7. What is the best time to visit Qatar?
The months between November and March are ideal to plan a vacation in Qatar. The hot and humid weather of the country tones down to a pleasant and moderate one. It gives a chance to tourists to explore all the landmarks and indulge in all exciting activities with comfort and ease.
Q8. What are the exciting things to do in Qatar?
There are innumerable interesting activities that one can indulge in during their holiday in Qatar.
Visiting Doha Corniche
Exploring iconic landmarks of Al Wakra
Kayaking at Al Thakira Natural Reserve
Discovering the past at Zekreet Fort
Trying thrilling activities on Qatar Desert Safari
---