The Inland sea of Qatar, Khor Al Adaid, is one of the most mesmerizing attractions known for its panoramic beauty. It is the crystalline beach, the clear water and pristine aura of this attraction that makes it popular among the travelers. With its extraordinary scenery, the diversity and plethora of wilderness around, it is listed as the UNESCO natural reserve of Qatar. Defining the geography, Khor Al Adaid is a place dominated by the sea at one end and desert at other.
Even with a large footfall every year, the attraction of Qatar is untouched with the human influence maintaining its tranquility. Within the period, this Inland sea with its beach and desert has become an adventure and scenic hub for tourist in Qatar.
Khor Al Adaid And Its Natural Beauty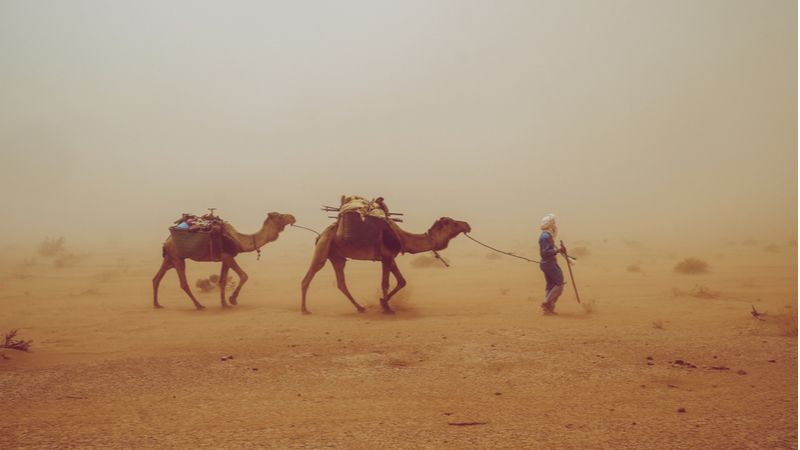 Khor Al Adaid is not just a popular destination for thrill and adventure, but it is the natural resource that adds to its beauty. The region of Inland sea is housing the rare flora and fauna of Qatar that are surviving in its arid and hot climate. Even with the fragmented and shattered plantation, one can found a diversity of desert flora.
Focusing on the wilderness here, one can observe the presence of Arabian oryx, the national animal of Qatar. Some migratory birds like Flamingos and other wilds like ospreys, cormorants, seagulls and terns. Lying close to the sea, the Inland Sea in Qatar is home for a diverse marine life can also be observed here along with reptiles. The humpback dolphins, finless porpoises, Bryde's whales, crustaceans are some to name.
Suggested Read: Air Adventures In Qatar
Things To Do At Khor Al Adaid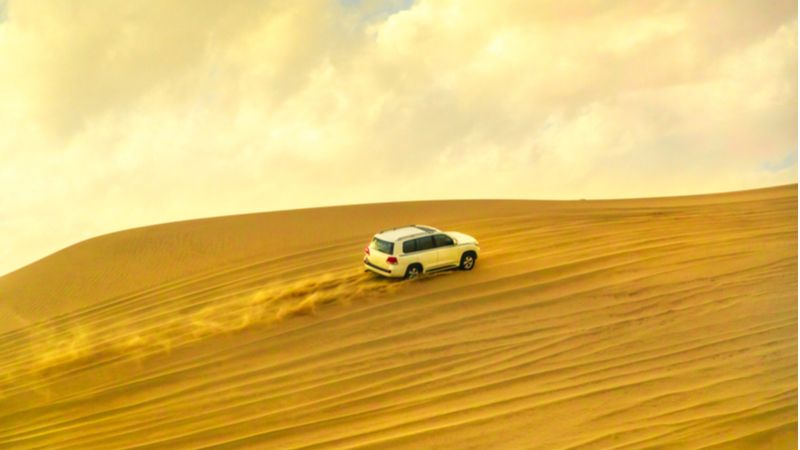 Being a small attraction unspoiled by humans, the Inland sea offers a great leisure time and adventure. With a short trip or an overnight stay in or around the Khor Al Adaid, here are some best things you can try for Al Khor Adaid tour.
Qatari desert tour- for a thrilling safari experience
With the magnificent beach and desert around, Khor Al Adaid is an adventure hub that offers the best safari experience in Qatar. There are tours organized around the Inland sea that include thrilling activities like Dune bashing, quad biking and camel rides to observe the panorama around. Book your Qatar safari tour to experience the ultimate adrenaline rush and conquer the dramatic dunes around.
Suggested Read: Experience the thrill of safari in Desert for your Qatar Holidays
Observe the rare wilderness around
Wildlife here is a major attraction making the inland sea an ideal spot for nature and wildlife lovers. From the marine life to the rare animals of Qatar and the migratory life arriving here, a diversity lies here in terms of nature and habitat. With the ecological distribution and the components of wildlife, this is a great place to admire Qatar with its diverse ecosystem.
Where To Stay Near Khor Al Adaid?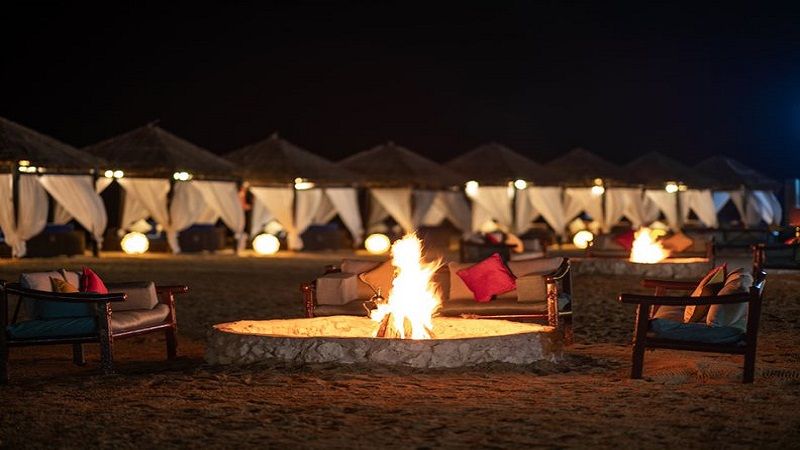 With a serene landscape and a peaceful surrounding, Khor Al Adaid offers some of the best resorts and hotels for a leisure stay. With comfy interiors and scenery overlooking the deserts and the beaches, the premium accommodation options are ideal for every family vacation in Qatar.
Regency Sealine Camp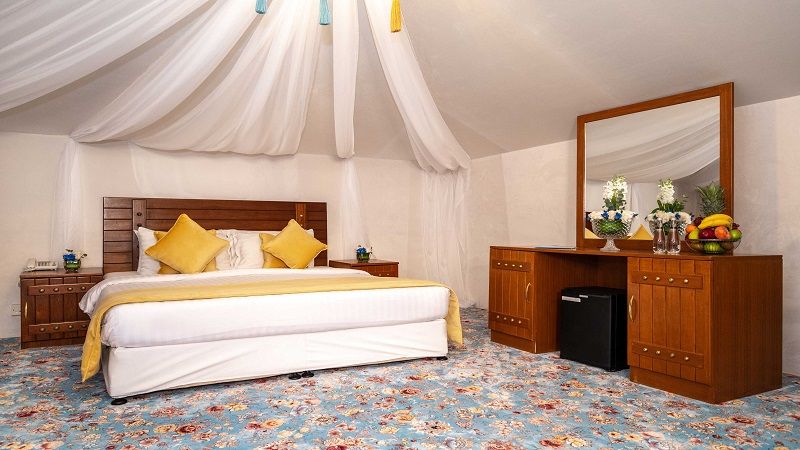 Blend in comfort and luxury at Regency Sealine Camp that offers a scenic gateway with all modern comfort. The camp offers traditionally designed tented room, laced with all amenities and world-class hospitality. Experience the traditionality of Qatar and the touch of Arabic art and cuisine while overlooking the scenic sea view.
Distance from Khor Al Adaid- 15 minutes drive
Ratings by guests- 4.5*
Sealine Beach - a Murwab Resort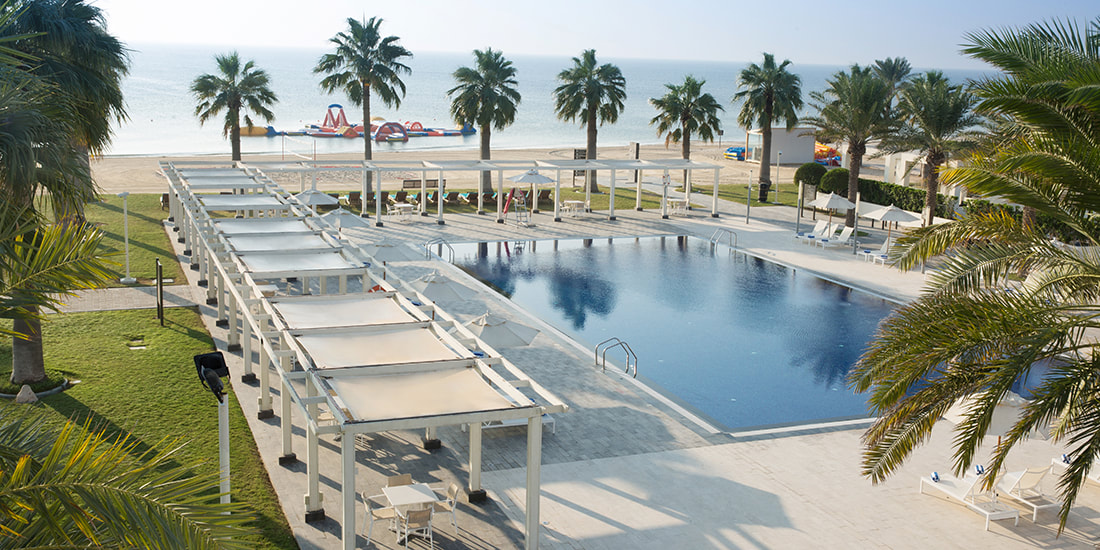 The Sealine Beach - a Murwab Resort is a perfect gateway into the captivating beaches and deserts of Qatar. With a great luxury, comfort and service, the resort is the first choice of every vacationer looking out for leisure time. The luxury accommodation near Khor Al Adaid offers 58 luxurious villas equipped with all modern amenities where you can spend a great time.
Distance from Khor Al Adaid - 21 minutes drive
Ratings by guests- 4*
Suggested Read: Finest Resorts to Stay in Doha & Al-Khor
Reaching Khor Al Adaid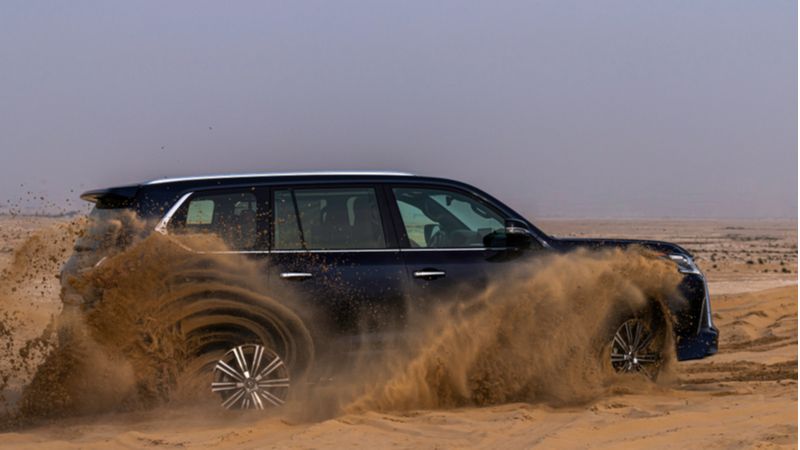 Khor Al Adaid is located at an approximate distance of 78 km from Doha in the southeastern area of the state of Qatar. To reach this attraction from the Hamad International Airport, it will take around one- or two hour's drive. There are direct and interconnecting flights to Qatar available from every corner that lands at the international airport of Doha. From there cabs are available easily for a quick commute to Khor Al Adaid.
A four-wheel car is the best way to reach Khor Al Adaid, the sandy inland beach of Qatar with an expert driver and guides to enjoy the off-road dune-bashing experience here. This scenic beach of Qatar is spreading to an area of 10 to 15 km from the north to the south, and 12 kilometers from the east to the west.
Best Time To Visit Khor Al Adaid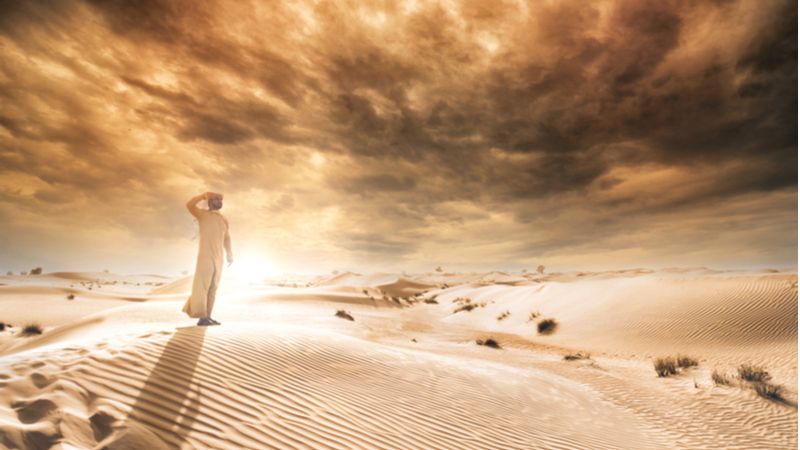 While summers can be too hot and unbearable in Qatar, the best time to visit the mesmerizing Inland sea of Qatar is from November to April. Being the winter season the temperature then is cool, pleasant and perfect to blend with the scenic bliss of Khor Al Adaid.
Why summers are not prefeed for a tour in Qatar is basically for the reason that when the mercury level reaches 45 degrees to 50 degrees, the weather gets dry and extremely hot for any sightseeing or exploring the deserts nearby. Summers can be favorable if you are looking for a leisure staycation, but you will miss the thrill and fun of some adventure activities to do in Khor Al Adaid.
Plan your visit to Khor Al Adaid Beach that is not just a popular tourist spot for relaxing and experiencing the tranquility of the environment, but can be so more with its dramatic land diversity. Being the best attraction in Qatar there are tours arranged to offer a quick escape from the chaos of the city to the pristine blissful destination. You can reserve your accommodation at the best hotel near Inland sea to save your time for the best holiday experience in Qatar.
FAQ's
Q1) How far is Khor Al Adaid from Hamad International airport?
The Khor Al Adaid is located at a distance of 93 km that will take one hour and twenty minutes to reach.
Q2) Is there any activity organized at Khor Al Adaid?
Q3) What is the best way to reach the Inland sea?
One can book a desert safari tour or heir an SUV with driver to reach the Inland sea of Qatar. A trained driver is important as the high dunes can be tricky to drive on.
Q4) Are there any accommodation at Khor Al Adaid?
While there are hotels near the Inland sea, overnight camps are also available to stay for those who book an overnight safari tour in Qatar.
Q5) Is there any beach at Khor Al Adaid?
The Khor Al Udaid is the most popular beach in Qatar lying close to the deserts of Khor Al Adaid.
---