Australia, a dream destination for many of us is a country blessed with architectural wonders and natural attractions which make this a top-notch destination in terms of tourism. From the eccentric Great Barrier Reef to the marvelous architecture of Sydney Opera House, every city in Australia has something unique to offer to different types of tourists. The diversification of landscapes opens up various options for adventures also. In order to make your traveling experience a bit more enjoyable, we have curated this list of top places to visit in Australia for a hearty vacation.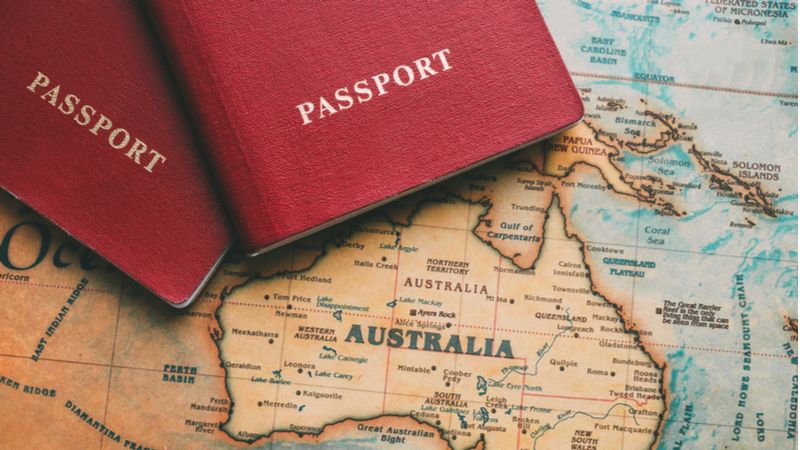 Sydney, New South Wales
Sydney, a truly blessed city in Australia in terms of both natural beauty as well as modern advancements. It is also the oldest and the biggest city in the country. It is a delight for every traveler to visit this city which has myriad things to offer from surreal beaches to wildlife sanctuaries, architectural marvels to museums and a lot of other charms. One of the best places to visit in Australia can be found here in Sydney which makes it a popular tourist destination of all times.
Do not forget to check out these amazing places when you visit Sydney next time.
1. Sydney Opera House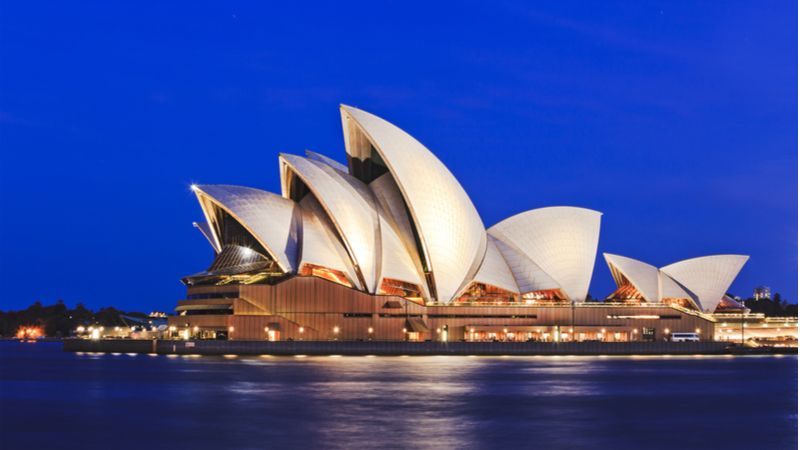 A UNESCO World Heritage Site, Sydney's Opera House has become an icon to define Australia as a country. You name Australia and the very first name that comes to everyone's mind is the Opera House. This is definitely one of the major attractions in Australia and a masterpiece that has changed the form and definition of architecture. This unusual structure resembles the shells and billowing sails and is surrounded by water on all sides that add to the beauty of this place. One can enjoy a fine-dining experience here, enjoy live concerts and performances and can stroll through the structure admiring the theatres, halls and concerts which are located within the premises.
Sydney Opera House Timings: Monday to Saturday: 09:00 am to 05:00 pm; Sunday: 10:00 am to 06:00 pm (Timings for events are different)
Suggested Read: Places To Celebrate New Year's Eve 2021 In Doha, Qatar
2. Sydney Harbor Bridge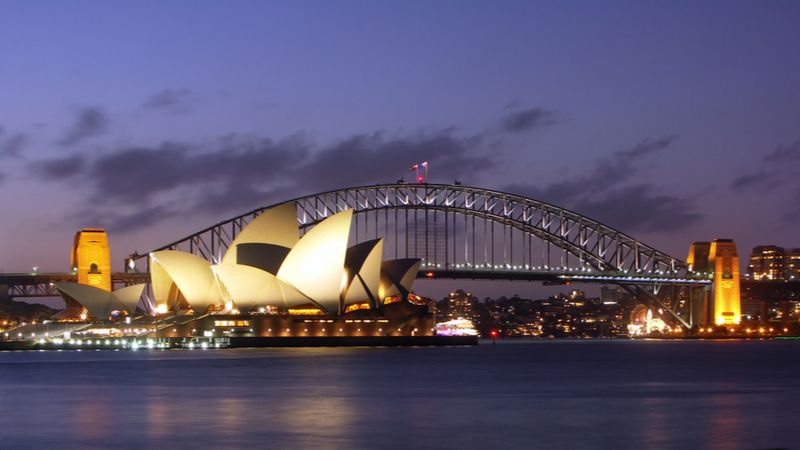 The largest steel arch bridge in the world, the Sydney Harbor Bridge is another marvelous piece of architecture which is a must visit place in Australia. Constructed 134 meters above the harbor, the is approx. 500 meters long connecting the north shore of Sydney with its central business district. There is also a museum located here where one can get an insight into the development of this bridge. Standing on the bridge gives a spectacular view of the city's skyline and the harbor.
3. Bondi Beach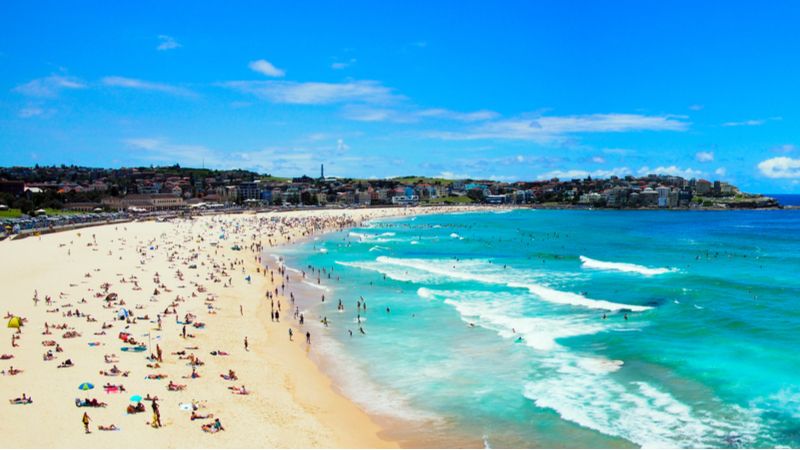 One of the best beaches not only in Australia but also in the world, Bondi Beach is a great place to have a beach vacation or picnic with family by the beachside. Dotted with numerous cafes and shops, the beach gives access to everything essential and also the fancy food with a surreal view of the beach. It is also a great place for adventures and swimming but one needs to be a little cautious while swimming here and should not go beyond the restricted area. Home to the oldest lifesaving surf club in the world, Bondi is should be in every traveler's bucket list when planning a trip to Australia.
Suggested Read: 10 Gorgeous Places To Go For New Year In The USA For A Grand Celebration In 2021
4. Darling Harbor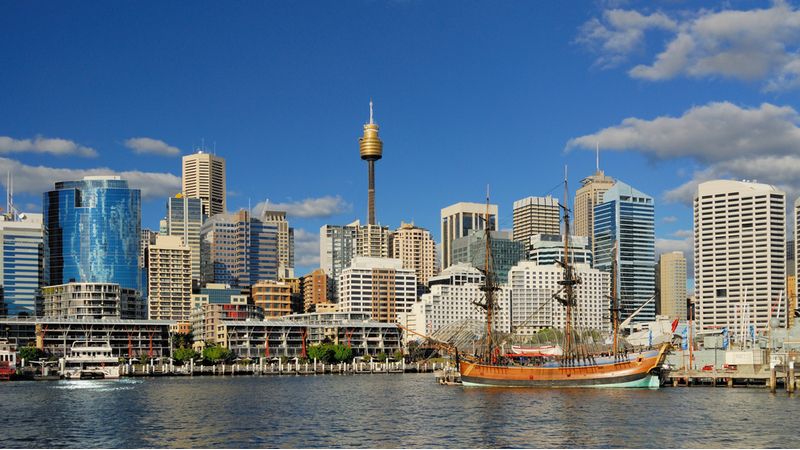 One of the best places to visit in Sydney at night is the Darling Harbor that offers an ultimate experience to people who love the vibe of night parties or stroll through the lit streets at night. With unlimited options for entertainment here, this waterfront lane is all brimmed with shops, exhibitions, restaurants, bars, theatres and many other sightseeing options like Madame Tussauds, IMAX & 9D theatre and Wildlife Sydney Zoo.
Suggested Read: Where To Stay In Australia: A Handy Guide To Best Areas & Hotels
Melbourne, Victoria
The second largest metropolis in Australia, Melbourne is considered one of the most happening cities in the world both in terms of residing permanently and tourism. The grandeur of the architectural buildings, eye-catching promenades and cafes is something that makes Melbourne stand out among other cities in Australia. Let's see which are some must-visit attractions in Melbourne.
1. Melbourne Cricket Ground and National Sports Museum
With cricket being the national sport of Australia, visiting a cricket ground is definitely on the list of every traveler. The Melbourne Cricket Ground in Australia is one of the best cricket grounds with a holding capacity of 100000 fans. It was in this stadium only when the 1956 Olympic games took place and also the Commonwealth games of 2006. Throughout the year, one can enjoy the concerts and the events that take place here. There is also a 75-minutes long tour which is conducted on a daily basis for the entertainment of the guests which shows you the reminiscence of the past history matches and glimpses of great moments.
2. Federation Square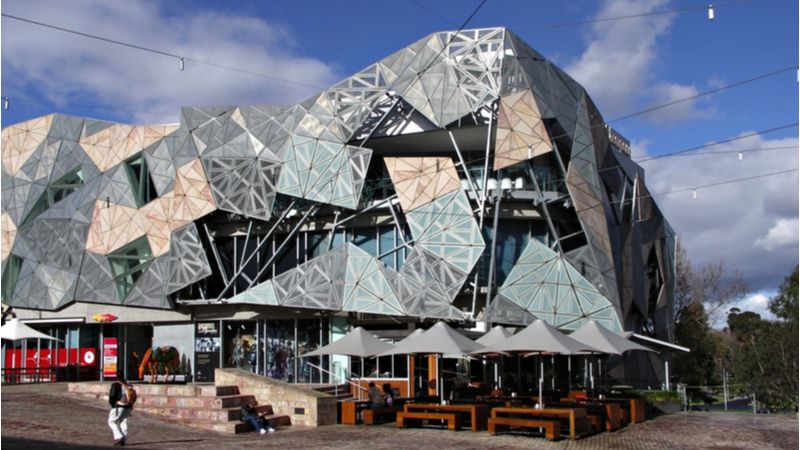 In the list of one of many places for sightseeing in Australia, Federation Square in Melbourne has also made its place. Boasting off some great indoor and outdoor activities, Federation Square is a great spot for entertainment. Also, you get to enjoy unlimited free Wi-fi here making this premise the largest free Wi-fi zone in the country. The architecture of the building is modern and unusual that contrasts with the Victorian architectural buildings lying in close proximity to the square. Also, the square is open 24 hours and all days of the year. Isn't it great?
3. Eureka Tower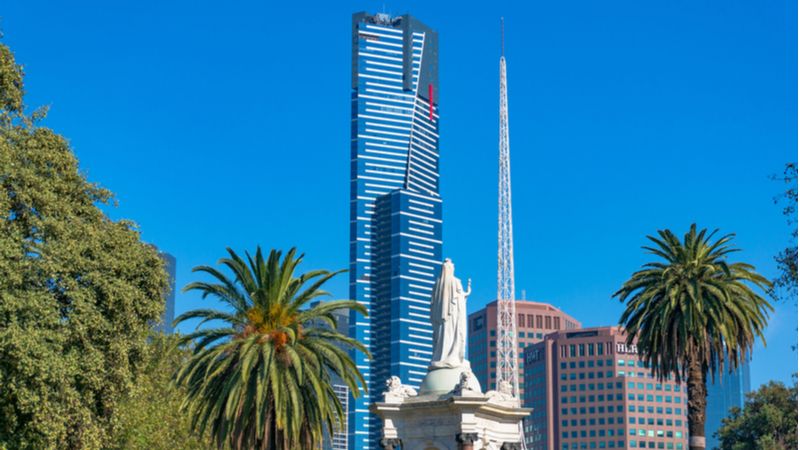 Looking for the best places to visit in Melbourne? Eureka Tower should definitely be in your bucket list as the views from the observation deck called the Skydeck of the tower are just breathtaking. The 360-degree clear views of the city and the surrounding mountain ranges is what you need to capture in your cameras right away from the top of this tower. The building is 91 stories high and offers the highest views in the whole of the southern hemisphere.
4. Great Ocean Road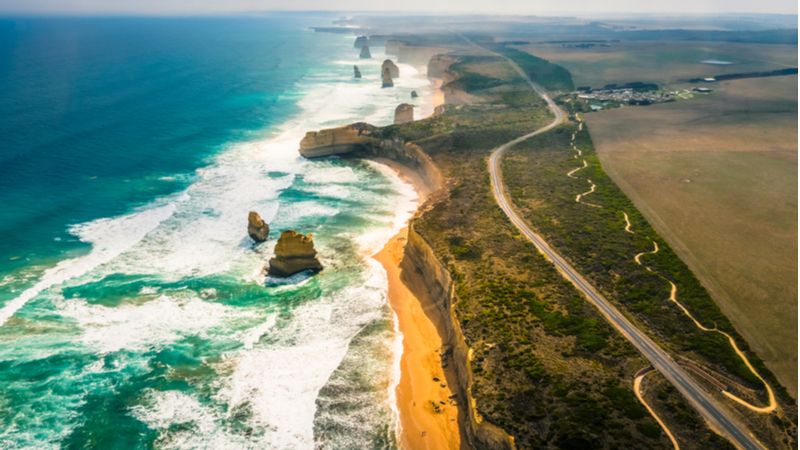 Another one of the famous places in Australia is the Great Ocean Road which stretches from Torquay to Allansford covering a total distance of approx. 300 km. The road is considered one of the most scenic routes in the world that offer an enchanting view of the ocean on one side and eccentric limestone formations on the other called the Twelve Apostles. The best way to have a look at these beguiling formations is taking a helicopter ride which offers stunning views of it from the top.
5. Yarra Valley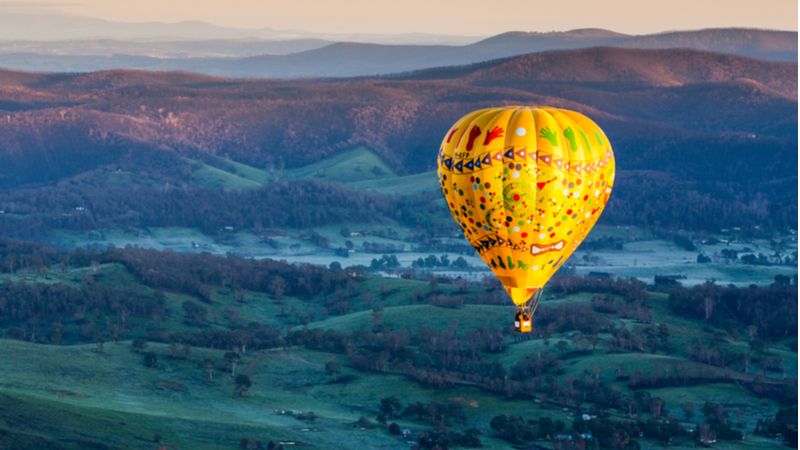 Another great option for Australia sightseeing is the Yarra Valley which has open vineyards, wine fields and spectacular lush-green landscapes. In order to escape the ordinary, one must head to Yarra Valley for sure to witness a surreal experience. In order to witness this stunning natural beauty of the Yarra Valley, we suggest you go for a hot air balloon ride which is not only adventurous but will also offer you with breathtaking views of the valley from above.
Cairns, Queensland
Cairns in Queensland, Australia is a nature lover's paradise as the city is full of natural wonders, idyllic beaches, exotic rainforests and streets fringed with palm trees. It is a tropical delight for eyes to watch the beauty of Cairns. Bask on the pristine beaches of Cairns or go for a walk on the Esplanade which is one of the best sightseeing places in Queensland. Cairns also has some exhilarating options in adventures as well, so wait no more and check out these must-visit places in Cairns on your next trip.
1. Great Barrier Reef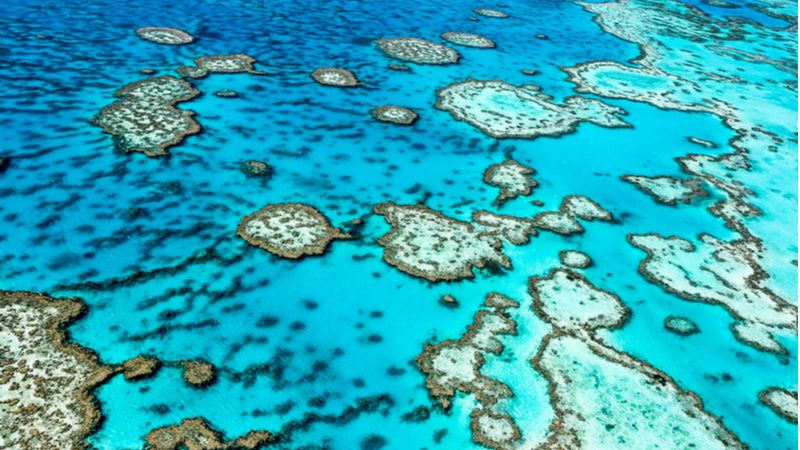 Great Barrier Reef is the largest cluster of living creatures on the planet which is even visible from the outer space. Intriguing to admire at and consisting of exotic species of more than 3000 corals, continental islands and other aquatic life, the Great Barrier Reef in Australia is also a World Heritage Site. The best adventures to undertake in order to witness the spectacular view of the reef are snorkeling and diving. You will be astonished to see the vibrant marine life like sharks, turtles, tropical fishes and also the exotic aquatic flora. This aquatic masterpiece stretches covering an area of approx. 2300 km. Whether you are longing for an adventure or for a leisure vacation, this is a great place to be in Australia.
2. Cairns Esplanade
Cairns Esplanade is a sea-facing long stretch of promenade offering stunning views and the cool breeze sort of weather is a perfect place to soothe your tiring soul. Dotted with tropical trees, the esplanade is all decked up with all things beautiful. Lush green parks, playgrounds, swimming lagoon, an exotic variety of flora and birds and a lot more can be seen here. Tourists and locals alike come here to relax, booze and spend some moments in serenity.
3. Cairns Botanic Gardens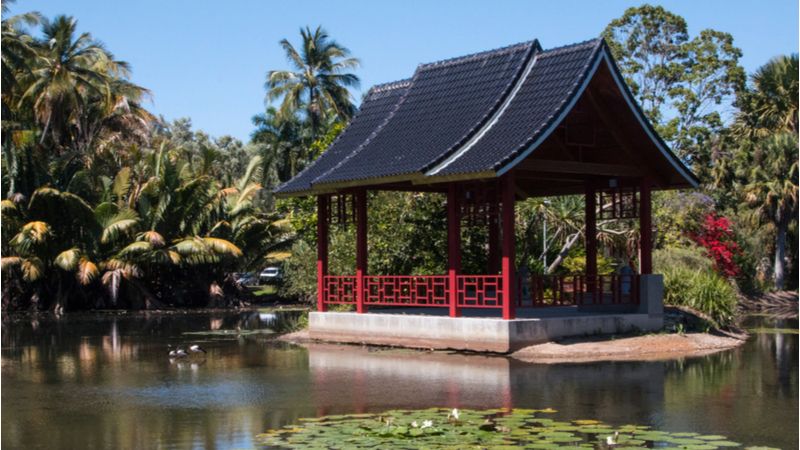 For all the nature lovers out there, Cairns Botanic Gardens is the place you should head to find the best of nature in Australia. You can witness the rich variety of tropical plants here and can also watch 4000 different species of plants through a kaleidoscope. One can even stroll through the paths inside the garden that leads to rainforests. As entry is free inside this garden exploring it is one of the best free things to do in Australia.
Suggested Read: New Year in Dubai UAE 2021: The Best Tailored Plan For Your New Year Eve
Brisbane, Queensland
If you are looking for things to do in Brisbane, then we are sure, you will not be disheartened as there are ample of things to do here for a great trip. Brisbane receives myriad tourists every year as it boasts off rich cultural heritage sites to museums and parks to stunning pieces of architectural wonders. Brisbane promises a great holiday vacation to everyone who chose to come here and explore the various tourist attractions. Read further to check out the must-visit places in Brisbane.
1. Wheel of Brisbane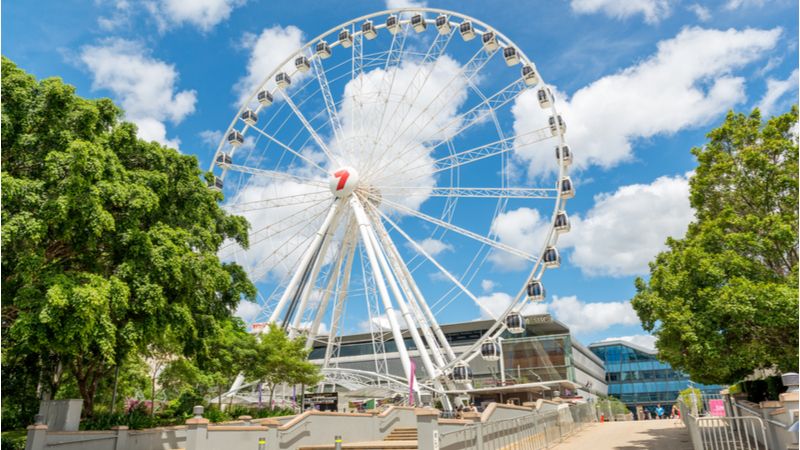 Similar to the London Eye, the Wheel of Brisbane offers stunning views of the city from above. This giant wheel is located at a height of 60 meters from the ground. It also has air-conditioned capsules in which the tourists sit and the wheel takes 4 revolutions in this ride of 12 hours. When the wheel reaches the top, it stops for a few seconds to let people admire the gorgeous views.
2. Lone Pine Koala Sanctuary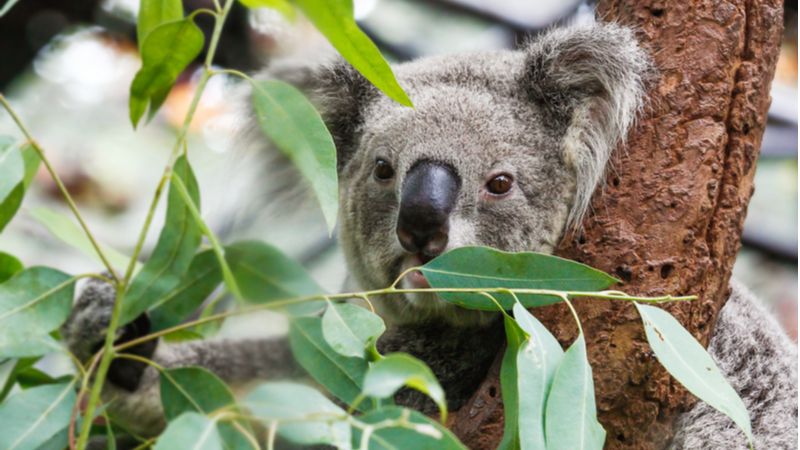 Home to around 100 species of animals which are native to Australia, Lone Pine Koala Sanctuary is the largest Koala sanctuary in the world. Home to these timid and cute creatures called Koala, it is a delight for eyes to watch them sleeping or playing in the sanctuary. The sanctuary is home to around 130 koalas categorized into their shape and gender. One can even get to see other animals here like kangaroos, rainbow lorikeets, Australian parrots, snakes and many others.
3. Fraser Island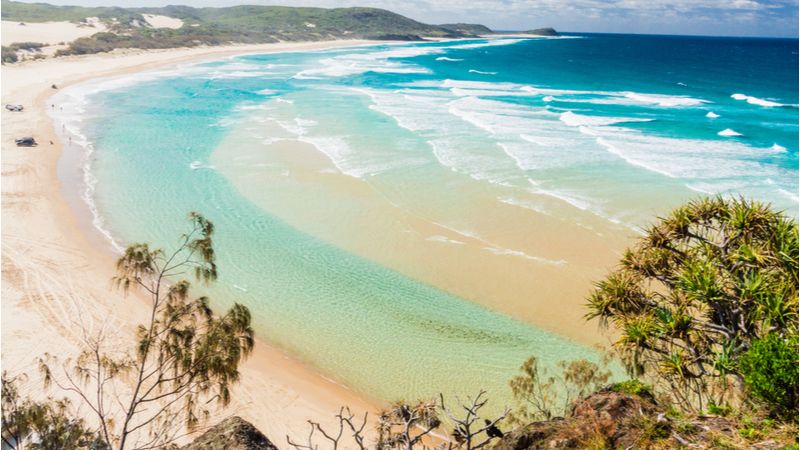 Sightseeing in Australia would not be complete without a visit to Fraser Island which is another World Heritage Site in the country. The crystal-clear turquoise waters, colored cliffs, lush-green diverse rain forests, exotic marine, pleasant weather and the spectacular landscape is what makes the Fraser Island a must-visit place in Australia. With more than 100 freshwater lakes to swim and admire at, Fraser Island is renowned for being the world largest sand island. Find the untouched beauty of nature and pure bliss at this island on your Australia tour.
Gold Coast, Queensland
Gold Coast is Australia's most happening destination which is known for its scenic beaches, Miami-kinda vibe and other entertainment options. For all those who want to escape the party environment, then also you have plenty of options at your rescue. Take an escape to the surreal beaches which offer picturesque views and tranquil environs. With so much to offer from theme parks to cafes, wildlife sanctuaries to a plethora of adventures, surreal beaches to skyline brimmed with towering skyscrapers, Gold Coast in Australia is a gem for holiday vacation.
1. Surfers Paradise Beach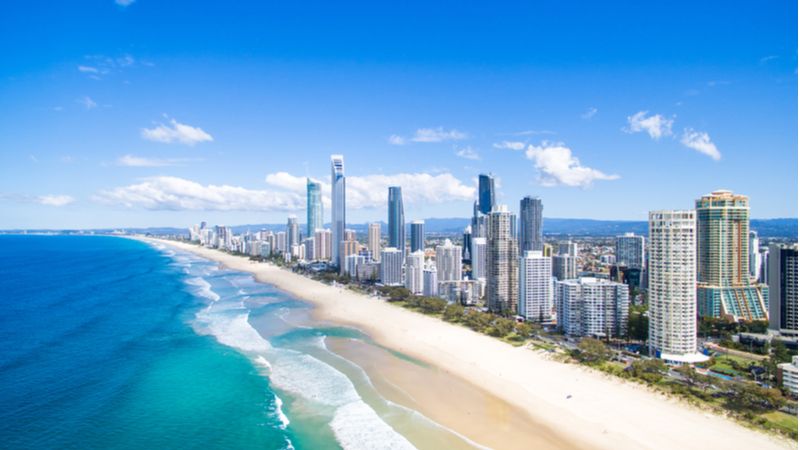 With towering skyscrapers in the backdrop and stunning crystal-clear sea flowing in front, the Surfers Paradise Beach as the name suggests is heaven for all the surfers out there. From basking on the golden sandy beach to trying out thrilling adventures like swimming and surfing, Surfers Paradise Beach is one of the best beaches to visit in Australia. One can even gorge on the delicacies at the nearby cafes or restaurant or can enjoy shopping from the flea market which is organized here every Friday.
2. Sea World Gold Coast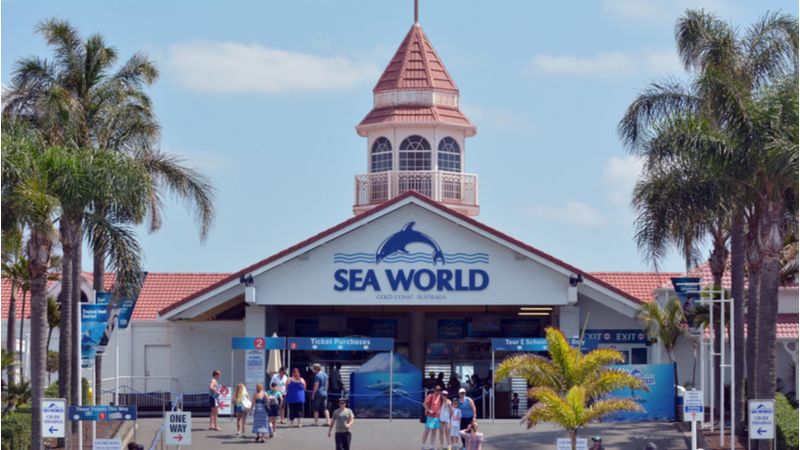 One of the best and unique places to visit in Australia is definitely Sea World in the Gold Coast. Renowned to be the largest marine park in Australia, the Sea World is great for people of all age groups. It is so fascinating to watch creatures like dolphins and sea lions performing eccentric stunts. Besides this, there are other activities to enjoy here like penguin feed, roller coaster rides, riding a monorail and a lot more. Other popular shows to enjoy here are Dora's best friend adventure, Affinity, Fish Detectives and many more.
3. Coolangatta Beach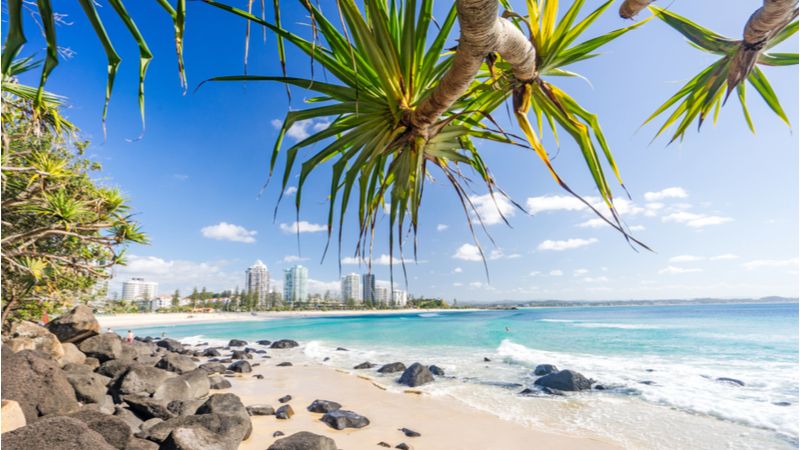 If you are looking for a more serene and tranquil beach to spend some peaceful moments admiring the sunset and sunrise views, the Coolangatta Beach in Gold Coast should be your go-to beach. If you are looking for free things to do in Australia, then Coolangatta is a great option that lets you relax and booze on the golden sand beach for hours without spending a penny. Spending a day at this beach is one of the things to do on Gold Coast for couples. Lying in close proximity to the beach is a waterfront park where whales and dolphins can be spotted during the winter months.
Other Australia Places You Can Visit To Discover Diversity
Australia is a whole different country that offers you diversity in every corner. Housing a myriad of attractions, beaches, nature parks, wildlife reserves, islands, and more, this unique destination is a blessed land enclosed within the turquoise waters. Here we have some more places you can add to your bucket list.
1. Kangaroo Island
Towards the mainland of South Australia, Kangaroo Island is one of the most spectacular islands that is housing a huge diversity of flora and fauna. The wild terrains, turquoise sea, the dramatic landscape, and plethora of wildlife dwelling around the coast have made it one of the top places to visit in Australia.
Not bounding its beauty to the landscape and the magnificent sea, the island offers a great escape into tranquility where you can enjoy your vacation. There are cafes and restaurants lined along the sandy shores for visitors to grab a bite. You can pan Christmas break as Kangaroo Island is the best holiday destination to visit in December.
Best Time To Visit: December to February
How To Reach: The Kingscote Airport connects Kangaroo Island to other places like Melbourn or Adelaide. As you arrive at Australia international airport, you can hop on n a ferry too, or Coach service to this best island attraction in Australia.
Ideal Duration:  2 to 3 days
Nearest Airport: Kingscote Airport
Places to Visit: Kangaroo Island Wilderness Trail, Seal Bay, Kelly Hills Cave, Hanson Bay, Island Beehive, Kangaroo Island Wildlife Park
Things to Do: Snorkeling, Taste the Local Wines, Seal Watching, Hiking, Enjoy the sunset
Best Places to Stay: Mercure Kangaroo Island Lodge, Southern Ocean Lodge, Kangaroo Island Seafront
2. Canberra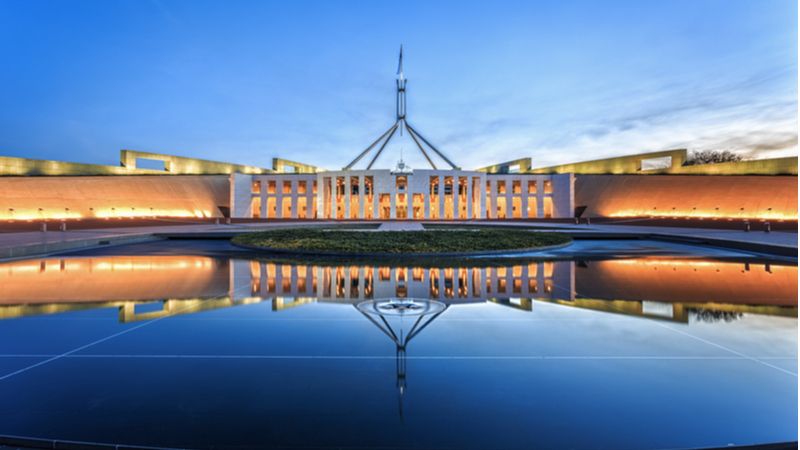 Canberra was once a home to the civil servants but today it is standing as one of the metropolitan cities to visit in Australia. Enclosed by the outstanding scenery of low-lying hills and the nature reserve, Canberra is rightly called the Bush Capital.
You will find some of the best hotels in Australia to stay near Canberra whole the cafes and restaurants are there to serve you every desired delicacy. Canberra has a number of historical sites that you can visit to learn and discover the political past.  Add attractions like garden and the lakes that are worth visiting in Canberra.
Best Time To Visit:  September to November
How To Reach: Canberra International is the main airport in the region Airport that is connected to the entire world by best airlines. Buses are also operating from different cities making it easier to reach from other places in Australia.
Ideal Duration: 4 to 5 days
Nearest Airport: Canberra International Airport
Places to Visit: Australian War Memorial, New Parliament House, Museum of Australian Democracy at Old Parliament House
Things to Do: Visit National Gallery of Australia, Explore the Australian National Botanic Gardens, Spot wildlife at National Zoo and Aquarium
Best Places to Stay: Pacific Suites Canberra, Abode Narrabundah, Little National Hotel, QT Canberra, ANU - University House Hotel
3. Wilsons Promontory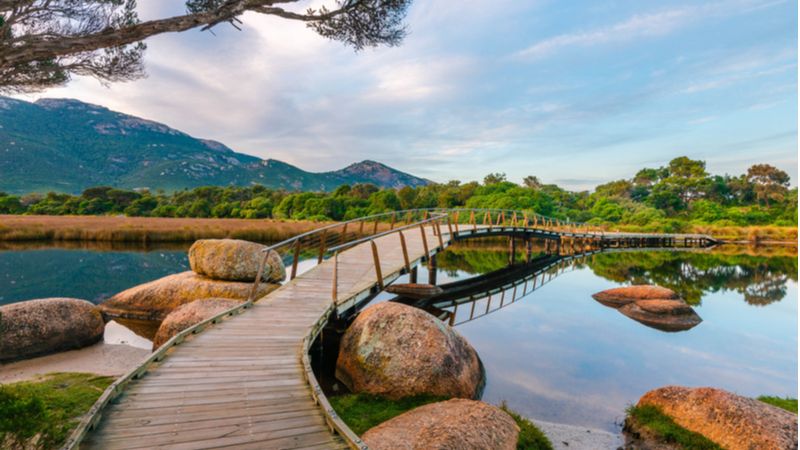 When it comes to discover the wild and scenic beauty, Wilsons Promontory is among the best tourist attractions in Australia that you must visit on your holidays. The cool, pleasant temperature makes it an ideal destination for you to visit in October. The national park, apart from housing a plethora of wilderness from exotic flora to fauna, is famed for sheer beauty of the bushes, the quiet and tranquil environment and some enthralling beaches.
There are cottages where you can stay and admire the beauty of wild landscapes and the clear sky.
Best Time To Visit:  October to December
How To Reach: There is no public transportation available for reaching Wilsons Promontory national park. As you arrive at Melbourne- Tullamarine Airport you can rent a car and drive to the national park that will take approximately 3 hours.
Ideal Duration: 4 to 5 days
Nearest Airport: Tullamarine Airport
Places to Visit: Squeaky Beach, Tidal River Footbridge, Little Waterloo Bay, Norman Beach, Sealers Cove, Big Drift
Things to Do: Mt Oberon Summit Walk, Explore the beaches, Surfing and Snorkeling, Watch the wildlife
Best Places to Stay:  Black Cockatoo Cottages, Olivi, Tidal Dreaming Seaview Cottages, Promhills Cottages
Suggested Read: Places To Go In Singapore For The Restless Mind And Wandering Soul
4. Adelaide Hills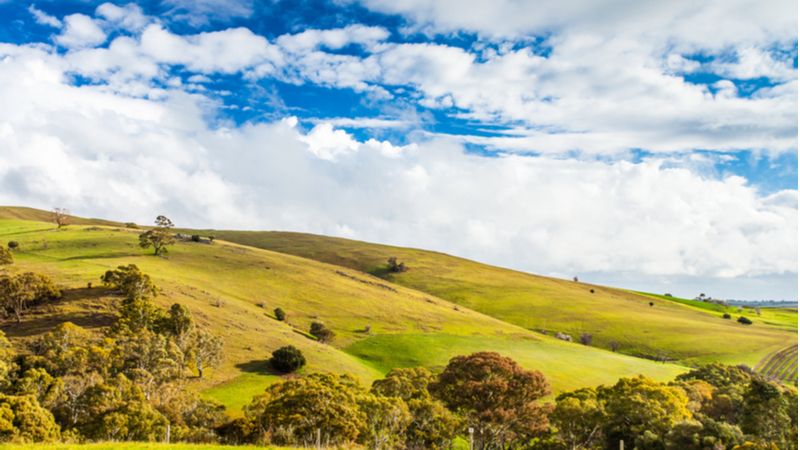 When it comes to plan a road trip and discover one of the most beautiful places in Australia, Adelaide Hills is surely the destination to visit. What makes it a perfect getaway for your holiday is the short distance from attractions like Birdwood, Stirling, Mount Barker, and Aldgate.
Adelaide Hills is one of the best wines producing regions in Australia where there are vineyards, old cellars, cozy cafes, and boutique hotels for a romantic stay. The fascinating beauty of the hills and scenery around makes it your best honeymoon place in the world. Try the best wines produced in the region.
Best Time To Visit: September to December
How To Reach: The closed airport to Adelaide Hills is located 4 miles away from the city- Adelaide International Airport. Driving is the best way to reach the wine region, witnessing the magnificent landscape and scenery around.
Ideal Duration: 3 Days
Nearest Airport: Adelaide International Airport
Places to Visit: Beerenberg Farm, Mt Loft Ranges Vineyards, Golding Wines, Cleland Wildlife Park,
Things to Do: Mountain Tours, Visit the art galleries, Explore the vineyards, Enjoy wine tasting
Best Places to Stay: The Manor Basket Range, Sequoia Lodge, Pirralilla Estate Adelaide Hills, Hahndorf Oak Tree Cottages
5. Karijini National Park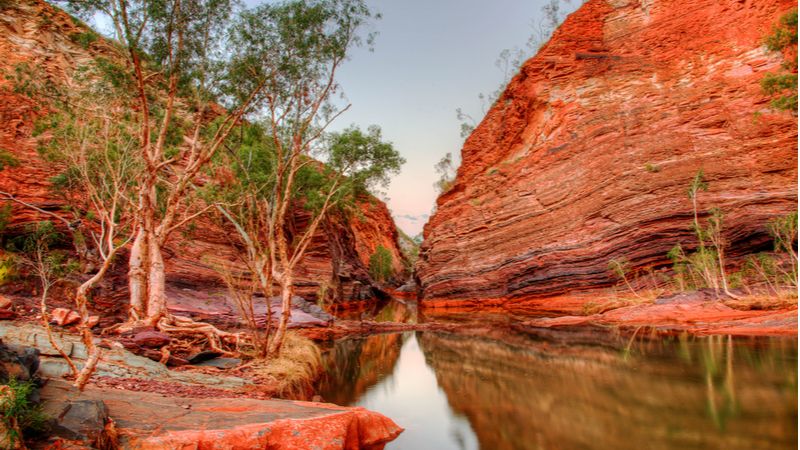 Karijini National Park is the second largest national park and one of the most popular attractions to visit in Australia. With the canyons, the waterfalls and gorges, the national park, and the mountains on the backdrop, the national park is one picturesque location that is ideal to spend holidays amidst the natural surroundings.
The national park is home to more than 800 wild plants and animals. The nature reserve is not just preserving the wildlife but even the natural scenery where you can unwind your soul. You can indulge in some best activities to do in Australia like hiking and more. The gorges are major attraction of Karijini National Park.
Best Time To Visit: April to September
How To Reach: There is no airport in Karijini National Park so one has to fly from Perth airport to Paraburdoo airport. From Paraburdoo, you can drive to the National Park that will take approximately four hours.
Ideal Duration:  2Days
Nearest Airport: Paraburdoo airport
Places to Visit: Dales Gorge Campground, Hamersley Gorge, Hancock Gorge, Weano Gorge, Mount Bruce
Things to Do: Visit the Fortescue Falls, Explore the wilderness, Enjoy leisure stay at the nearby cottage
Best Places to Stay: Karijini Eco Retreat, Tom Price Tourist Park
6. Byron Bay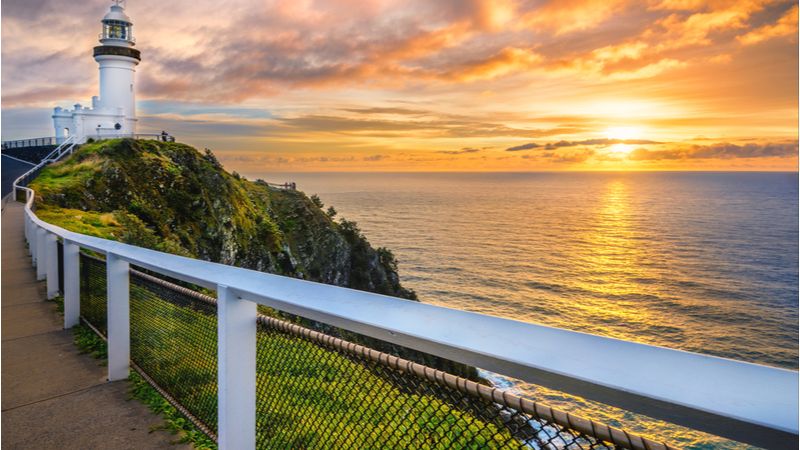 If you are planning a romantic valentine's, Byron Bay is the best place to visit in February. Located in South Wales, this beautiful Australian tourist attraction is famous for its magnificent beaches and coastal town.  Bayron is known to be the town for hippies and the artist have migrated over here.
From surfing on the beaches to exploring the laidback beauty of nearby towns, Byron Bay offers you a lot more to make your vacation, the best romantic escape. Try adventures like surfing to skydiving and scuba in Byron Nay that is a hub for adventure seekers too. This beachside attraction has a number of restaurants and cafes, beachside resorts, and galleries where you can relax and enjoy.
Best Time To Visit: November to February
How To Reach: Byron Bay Airport connects Byron Bay to other international airports in Australia. You can even drive to places like Sydney or Melbourne as the bay is connected to other cities via a smooth road network.
Ideal Duration: 2 days
Nearest Airport: Byron Bay Airport
Places to Visit: Cape Byron Lighthouse, Belongil Beach, Arakwal National Park, The Crystal Castle and Shambhala Gardens
Things to Do: Visit the community Market, Explore the beaches, Enjoy Barbeque picnic
Best Places to Stay: The Lord Byron, Waves Byron Bay, Victoria's At Wategos, Glen Villa Resort
7. Perth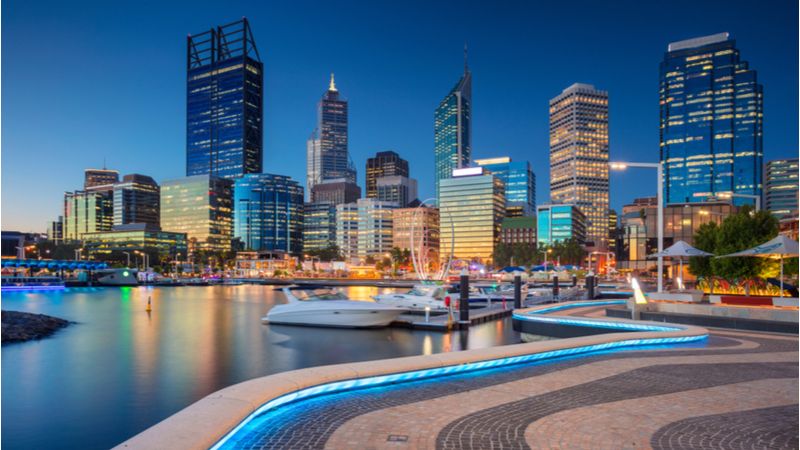 Despite being away from the major tourist cities, Perth is the most scenic and vibrant place to visit in Australia. Perth is the capital of Western Australia that is known for the cultural beauty, laidback vibe, and offbeat touch. This city is offering you every leisure you need for making your holiday a memorable escape, away from the modern Chaos.
Taking about the attractions, Perth boasts of a nature reserve, scenic beaches, zoos, Mountains, and every drama that nature can offer to enhance the scenery. If you are looking for a quiet and tranquil place to memorable vacation with your family, Perth can be one of your holiday destinations in May. There are sea adventures beach leisure, and delighting food waiting for you in Perth, Australia.
Best Time To Visit: March to May
How To Reach: The Perth Airport is the fourth largest airport in Australia that is served by the best airlines, making it easier to commute. There is road and train connectivity to Perth if you are traveling from any other places in Australia.
Ideal Duration: 5 days
Nearest Airport: Perth Airport
Places to Visit: Kings Park and Botanic Garden, The Perth Mint, Swan river and Valley, Fremantle town
Things to Do: Beach tour, Visit the nearby towns, Discover the old wine cellar, Spot Dolphis at Rockingham
Best Places to Stay: DoubleTree by Hilton Perth, Holiday Inn Express, Parklands Boutique Hotel, Salutation Hotel
8. Whitsunday Islands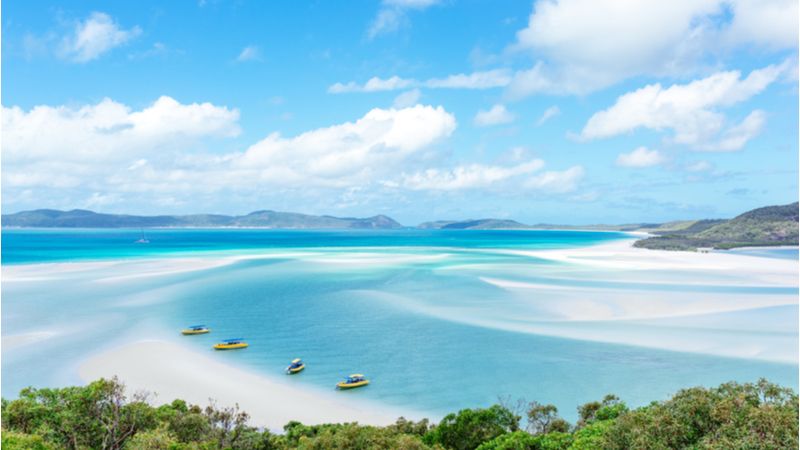 With the warm and blue waters, Whitsunday Island is surely the most beautiful attraction in Australia that you must visit. The island not just lures travelers with the beauty of aquamarine water and the long coast, but with its enriched biodiversity. It is the most beautiful archipelago that you can discover in Australia.
If you are a diver, well, grab your kit and dive in to discover the underwater beauty of corals and the diverse species of fishes dwelling there. There are 74 islets that you can explore while you choose to stay in Australia for your winter holidays. Some islands around Whitsunday are inhabited while some are yet to be explored. Activities and tours are organized for the visitors to make their vacation memorable.
Best Time To Visit:  November to April
How To Reach: Whitsunday Airport connects the island with other attractions like Syndey or Queensland via domestic flights. You can directly fly from any international airport in Australia and reach the island in no time.
Ideal Duration: 3 days
Nearest Airport: Whitsunday Airport
Places to Visit: Great Barrier Reef, Hamilton Island, Whitehaven Beach, Molle Islands National Park
Things to Do: Hamilton Island Jet Ski Tours, Sailing, Cruise, Scuba diving, Snorkeling, Beach tours, Island hopping
Best Places to Stay: Daydream Island Resort, Reef View Hotel, Palm Bungalows, Whitsunday Apartments
9. Hobart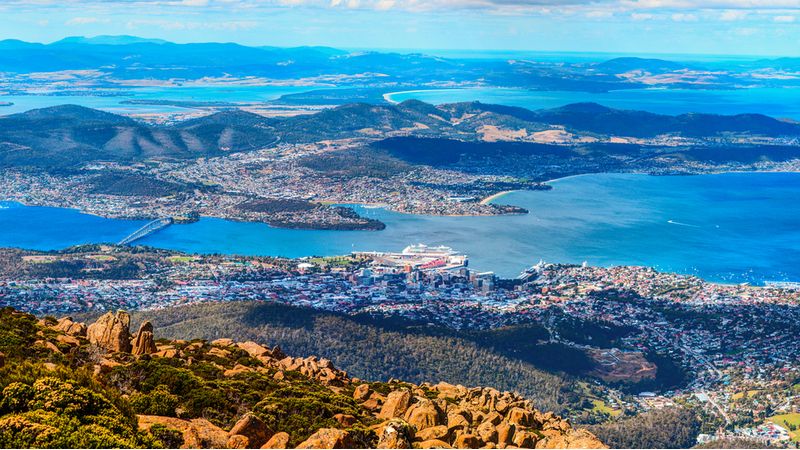 Hobart might not be a famous attraction, but it is one of the best places to visit in Australia. With the offbeat charm and the beaches lined along, this city is a hidden gem that will surely fascinate you with its magnificence and glamour. This capital of Tasmania has a number of cafes and restaurants where you can discover the ultimate taste.
Nestled right below Mount Wellington, overlooking the bank of Derwent River, Hobart is a beautiful holiday destination to visit in September. The city preserves the rich heritage and art of Australia within its laidback town, museums, and galleries. This Harbour city is home to the most beautiful waterfront and some world-known museums.
Best Time To Visit: September to February
How To Reach: Hobart international airport is operating flights to many Australian attractions and other destinations. You can even drive from other places in Tasmania.
Ideal Duration: 3 days
Nearest Airport: Hobart international airport
Places to Visit: Salamanca Place, Port Arthur, Museum of Old and New Art, Royal Tasmanian Botanical Gardens
Things to Do: Witness the beauty of Mount Wellington, Explore Salamanca Market, Battery Point Sculpture Trail
Best Places to Stay: Crowne Plaza, Rydges Hobart, Moss Hotel, Mövenpick Hotel Hobart, Wrest Point
Australia promises a soulful experience to every kind of traveler as the country is blessed with diverse landscapes and spectacular architectural wonders. From vast deserts to magnificent oceans, exotic coral reefs to rainforests and myriads architectural wonders, all this in just one country which is Australia. Now that you have got a detailed insight of which places to visit in Australia, we are sure you are excited to plan your trip. Travel and create unforgettable memories.
FAQs
Q1. Where should I travel in Australia?
Visitors coming to Australia can explore the following places.
Uluru
Sydney Harbor and Opera House
Byron Bay Main Beach
Wineglass Bay
Read the above article to know more.
Q2. Which is the prettiest place in Australia?
Apart from the many other attractive locations in the country, the Sydney Opera House is considered one of the prettiest places to visit in Australia.
Q3. Tourists from which country visits Australia the most?
As per a survey, the visitors' count to Australia is the highest from China with a figure of 1,323,000.
Q4. What is special about the Sydney Opera House?
Renowned for its gleaming white sail-shaped shells on the roof structure, the Sydney Opera House is one of the most photographed places in all of Australia which makes it a special location in the country.
Q5. Why is Sydney Harbor bridge so famous?
The Sydney Harbor Bridge holds strategic importance as the bridge serves a primary transportation link between Sydney and the north side of the harbor.
Q6. What are some thrilling adventures to try in Sydney?
Some thrilling adventures which everyone should try in Sydney are:
Skydiving
White water rafting
Climbing the Blue Mountains
Caving at Jenolan Caves
Sailing & Kayaking on the Sydney Harbor
Diving in the sea
Hot Air Balloon Rides
---