If you are a sports fanatic and love to attend various sports events, then Aspire Zone in Qatar is the perfect place for you. Also known as Doha Sports City, the Aspire Zone Doha is a 250-hectare large sporting complex owned by the Aspire Zone Foundation. The sports city is located in Baaya district of Qatar and also houses the famous tallest structure in Doha, the Torch Tower. Various renowned athletes train themselves here for the various international events. The facilities provided at the Aspire Zone are impeccable and one can practice here for almost every sport and event.
What To Expect At The Aspire Zone?
One can find various top-notch facilities at the Aspire Zone which makes it a paradise for any sports lover. From swimming pools to football grounds and basketball courts, one can fine everything at the Aspire Zone Doha. The zone also organizes various sporting events including Olympic games, training camps, rehabilitation centers and conferences. In close proximity to the Aspire Zone is located the famous Villaggio Mall where one can enjoy shopping of high street brands. The zone also houses sporting venues like Aspire Dome featuring 13 playing fields, Hamad Aquatic Center and Khalifa International Stadium which has an accommodation capacity of around 50,000 people.
Suggested Read: Hotels in Qatar: Top Picked Hotels From The Best Accommodations in The Country
Facilities Available At The Aspire Zone
Aspire Zone, one of the largest sports complexes in the country has myriad facilities to offer to the people. From organizing various events to practicing for international sports, there is ample space in the zone for all sorts of sporting facilities. Aspire Zone Doha houses various venues like National Teams Club, Aspetar, Ladies Sports Hall, The Mosque, Al Aziziyah Boutique Hotel, Torch Doha Hotel, Aspire Park, Hamad Aquatic Center and AZ Offices.
Suggested Read: Ezdan Mall: A Perfect Shopping, Dining & Entertainment Destination In Qatar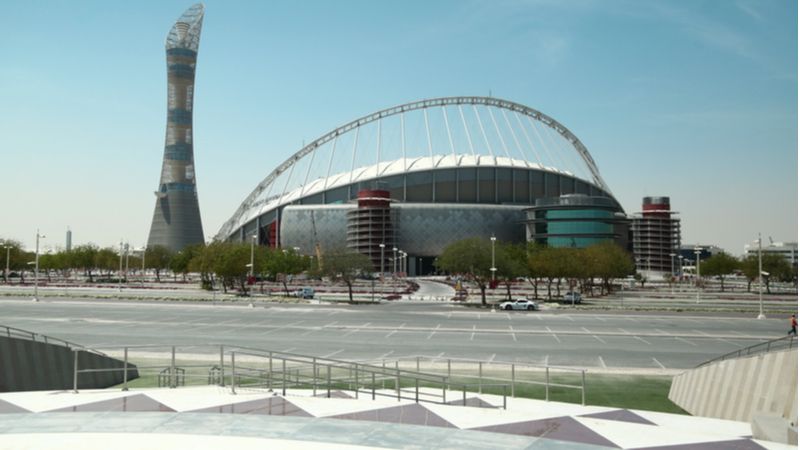 Aspire Zone is one of the best sports complexes in Qatar where one can enjoy various sports activities and events.  There is also a hospital located in Aspire Zone with all the top-notch facilities. One can also practice for different sports here as there are facilities for myriad sports like swimming pools, basketball courts, football grounds, cricket pitch and various others. So, if you are planning to book your flight tickets to Doha, then we would suggest you to take a tour of Aspire Zone.
FAQs:
Q1. Where is Aspire Zone located?
Aspire Zone is located on the Al Waab Street in Doha, Qatar.
Q2. What are the timings of Aspire Zone?
Aspire Zone is open 24 hours, all days of the week.
Zekreet Fort
Jumail Fishing village of Qatar
Al Zubarah Fort
Souq Waqif
Msheireb Museums
Q3. What is there to do at Aspire Zone?
There are a lot of sports related activities to enjoy at the Aspire Zone like training sessions, competitions and sports events. There is also a park called Aspire Park where one can enjoy some time amidst nature.
Q4. Is there any entry ticket for Aspire Zone?
No, entry to Aspire Zone is free.
---